BoiledDown

.net




If everyone's a critic, then so are we!
The Midnight Sky
Amidst a worldwide cataclysm, a man at a northpole research station attempts to warn a spaceship not to come back to earth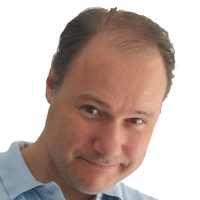 Wittenberg
03-01-2021

Nicely done, but minimal
It's lovingly made and compelling throughout, but it is suffering somewhat form the minimal story. Sometimes this leads to a pleasant slowburn pace, but at other times it is struggling to fill up time, with events that seems irrelevant for the overall story.
Bloodshot
Soldier and his wife are killed, but he is revived with superpowers so he gets to take revenge
Wittenberg
03-01-2021

Lacks characters to make it work
With a few layers and twists on offer, the story is more interesting than I feared it would be, and I counted two pretty decent action scenes. But the one dimensional characters, of whom none is really likable, and the borderline B_movie vibe, make it hard to care about any of it.
Dragon's Dogma
When his family is killed and his heart is stolen by a dragon, a man embarks on a dangerous journey to get it back and slay the dragon
Wittenberg
26-12-2020

A more than average manga/computergame movie, but still not great
The journey contains some exciting moments, battles with classic mythological beasts and the theme of seven sins gave it some some depth. But the one dimensional and stiff characters aren't helping to feel much empathy for it.
The Grudge
Woman takes home a curse from Japan, spelling doom for everyone that enters her house. A police officer investigates.
Wittenberg
22-12-2020

A well-made but boring jumpscare horror with zero new ideas
On the face of it, this looks and feels like a decent quality horror with fine actors too. Unfortunately, it has absolutely nothing else to offer but consecutive tired jump-scares with loud noises that you see coming from a mile away - and which get boring pretty quickly.
Mosul
Young police officer joins swat team fighting ISIS
Wittenberg
20-12-2020

A raw, unpolished war story
There is something very loose about the story and directing, giving it a docu like atmosphere as you observe these brave guys like a fly on the wall. It also meant I was not over involved with them either, but it's a good watch nonetheless.
T-34
A Russian ace tank commander is captured by the germans, but gets a unique opportunity to escape. With a tank, of course.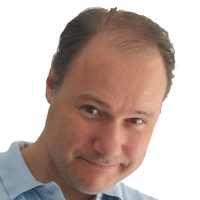 Wittenberg
06-12-2020

Tank porn. It exists.
A rather bold action flick showing loads of tanks with super slowmo shell penetrations and sweaty screaming Russians. I feared it was more of a videoclip than a movie, but the story catches up and makes it worthwhile and quite exciting indeed. Perfect for tank aficionados like me.
Polar
A hitman's pension doesn't go as planned
Wittenberg
27-11-2020

Original, funky and violent
A mixture of some pretty grim action and violence with 'hip' characters, music and wacky titles. For a moment I was afraid the latter was a mask to hide mediocrity, but I have the say Mikkelsen's oodles of charisma, as well as a decent plot twist at the end, make it rise above the norm.
Marionette
Psychiatrist moves to Schotland after a trauma, but her new patient appears to be predicting the future with drawings
Wittenberg
27-11-2020

slightly dull but ultimately satisfying
It's starts a bit pale in terms of colors, performances and pace, but certainly interesting enough to keep you aboard. Then it goes quite deep in terms of layers and plottwist, yielding a rewarding and fulfilling experience for sure.
The Invisible Man
Woman escapes her tirant husband, but he comes back to haunt her in ways she did not see coming. Mwuaha.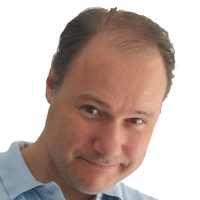 Wittenberg
15-11-2020

Classy version
It's at it's best when it patiently explores the uncanny feeling of someone being in your house, without resorting to cheesy effects of cheap scares. Later on it turns into more gimmicky cat-and-mouse affair, but still with plenty of class. Great lead actress, too!
Hungerford
Some roomies/friends try to survice, after space visitors turn everyone into zombies. Good thing one of them was just doing a film project.
Wittenberg
13-11-2020

A minimal found-footage flick with annoying protagonist
I should sympathize with what they managed to create using very little resources, but it really was pretty basic zombie stuff. Some acted pretty good, some were ok, but the main character was a really annoying dude, I started to despise his constant heavy breathing and drama.
Movies found: 749 | max movies per page: 10 | Showing: 121 - 130
Previous
Next