BoiledDown

.net




If everyone's a critic, then so are we!
Dante's Inferno
Animation about Dante who ventures into hell to get back his wife
Wittenberg
14-10-2020

Nice hell
The movie delivers quite chilling and imaginative visions of hell, and the biblical and historical references give it intelligence and depth. However [SPOILER], the fact the Dante just hacks his way through any and all kinds of demons without ever getting into real trouble means it lacked tension.
Captain Marvel
A woman with superpowers and generic green aliens and avengers and tessaracts and whfff
Wittenberg
27-09-2020

I felt nothing
A cheerful, colorful, slick looking action superhero movie that went straight through me.
Death Note
Dude finds a book in which he can write down the name of people he wants dead. And it works too.
Wittenberg
14-09-2020

Somewhat refreshing but not quite terrifying
Never seen the manga it was based on, so I can't comment on that. I thought it was a reasonably fresh horror with some new ideas and twists that make it worthwhile, but the atmosphere was not menacing or scary; It was reminiscent of the Gremlins and Critters-style 'fun' horror, suitable for minors.
The Mountain Between Us
Man and woman survice a crashlanding in the snowy mountains, and now face survival as well as a developing forbidden love between them
Wittenberg
14-09-2020

Yeh sort of works
Throughout the film there's alternating scenes of them taking a few more steps, and then a much longer scene of them resting and developing feelings for each other amidst all misery. Both are fine, but none of them felt very profound.
The Last Full Measure
Pentagon hotshot reluctantly investigates a request for a posthumous medal of honor, and gets more and more involved as he talks to the veterans
Wittenberg
07-09-2020

Overdone
They managed to get a whole bunch a A-list actors giving all they got. But it feels overacted, over dramatized and forced down your throat. The clips during the end scroll demonstrate how veterans ACTUALLY talk. A noble cause for sure, but unnecessarily heavy-handed. Boring, even.
Wounds
Bartender finds distrubing images on a telephone left by a customer, starts seeing bugs and is chosen for a mysterious cult ritual
Wittenberg
06-09-2020

Mixed feelings
When slow burning is done wrong, it is just slow. Near the middle it manages to spark some interest, only to loose it again because the writers couldn't figure out how to tie the story elements together. It's pretty ok though, mainly because the performances and created amtosphere.
Tenet
A special agent is ask to assist in a mysterious mission to prevent WW3, for which he encounters things that go back in time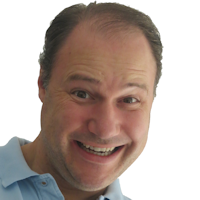 Wittenberg
03-09-2020

The most audacious and genius movie ever, but does that mean enjoybale
Clearly we have another Nolan gem on our hands, in terms of visuals, music and the mind blowing story. Initially I wondered if the complexity was just too much, getting in the way of enjoyment. But as it starts to digest in days after, you begin to grasp the sheer genius and audacity of this.
The Outpost
Surrounded by high ground, US soldiers in Afganistan try to survive in this highly untactical basecamp
Wittenberg
30-08-2020

Generic characters having an intense firefight
This is being applauded for it's realism, but unfortunately that meant for me that I remained somewhat indifferent during the long intense finale, because up until that point all they were were cursing, chit-chatting, anonymous soldiers. Armadillo WAS realism and had relatable, likable people in it.
Padington 2
The bear is saving for a perfect gift for his aunt, but he is not the only interested in it
Wittenberg
30-08-2020

Warm and cozy
It's hard to fault this family-friendly, cozy, good looking and amusing comedy, as they balanced of of these things just about right for the target audience. Personally, I'd like some more edge, but this is probably the wrong movie to ask.
Sputnik
Sputnik cosmonauts crash on earth, one of them is carying something unearthly with him. A doctor is asked to investigate.
Wittenberg
26-08-2020

A bit slow
While subjects like this are always a killer, and I liked the Russian take and atmosphere for a change, I found the movie to be rather sluggish. There's a lot of talking and walking through the hallways with too little excitement or tension, nor did I find everything very credible.
Movies found: 725 | max movies per page: 10 | Showing: 111 - 120
Previous
Next