BoiledDown

.net




If everyone's a critic, then so are we!
Chappie
Write-off police robot secretly gets a firmware upgrade, making him reboot as a child with a huge learning capacity. But he accidently falls in the hands of not so ideal parents to learn from..
RockmeNow
23-03-2015

Nice robot, crappy story
Robotics and the consciousness debate are usually my cup of tea, but Chappie definitely failed to deliver in this regard...
Wittenberg
17-03-2015

A bitter sweet 7
As much as I adore the hyperrealistic robot visual FX, techyness and idea of this movie, a robot acting like a child acting like a ridiculous Hollywood caricature of a 'gangster' was too awkward to look at. The governance and discipline within this Tetravaal company were also sand in my eyes.
The Machine
Scientist attempts to cure his daughter by hacking a government project for revitalising brainddead soldiers, but builts a new kind of robot in the progress. Sort of
Wittenberg
23-03-2015

Too boring, too B
While it manages to squeeze out a couple of moody scenes, it is mostly a very slow, quite boring movie that keeps relying on the same tricks and scenes over and over again. I also thought the robot's behavior was how a five year old would portray one.
American Sniper
About the 'legend' sniper who killed over 160 people in Iraq missions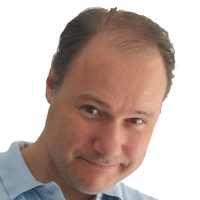 Wittenberg
29-03-2015

Very good war movie, even moreso if you like Texan cowboydreams.
I wasn't too keen on the Texas-cowboy-American-hunt-with-your-son-patriot-there's-always-vacant-pretty-girl-just-sitting-at-the-bar elements. Not overly successful as a war commentary either. As a war movie though, is filmed with class, sincerity and restraint and hits hard.
Exodus Gods and Kings
The story of Moses, who sets out to free his people from egyptian oppression, with a little help from divine intervention
Wittenberg
19-04-2015

Good yet linear and flat
Well made, acted and tightly shot, it is let by a very slow middle section, a failure to evoke deeper emotions and a rather uninspired depiction of the plagues, as if they are checking them out on a list; Yeh ok so that's the frogs, what's next? How many more?
Wild
A woman goes on a hike to deal with her troubled past...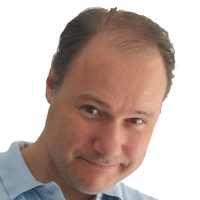 Wittenberg
24-04-2015

Honest and beautiful, but not profound
A sympathetic idea and story that is naturally acted and shot. It's all served in a simple, straightforward way, albeit at the cost of not quite nailing the deeper ends. I also didn't 'feel' the sheer length of this journey.
RockmeNow
23-01-2015

Let's go for a walk
Previous trauma, physical exhaustion, perseverance and overcoming ones past all blended into a nice movie portraying a woman on a serious hike. Also teaches you why you shouldn't buy shoes that are too small....
Alexander and the Terrible, Horrible, No Good, Very Bad Day
Alexandes wishes that for once his family could experience the awful bad luck has usually has during the day
Wittenberg
26-04-2015

A bit too constrained
I expected some more anarchy and mayhem with a title like that. Now it is a funny but rather tame and polite comedy with too few standout jokes and all kinds of morals and lessons to boot.
The Equalizer
Highly skilled, ultra meticulate (ex-cia?) must come to action once again when he infuriates Russian mobsters by caring for a hooker
Wittenberg
27-04-2015

Old fashioned (in a bad way)
A movie that is trying too hard to be bad-ass, yet it is too long, delivers quite mediocre cat and mouse action and a dull take-them-out-one-by-one-in-a-warehouse finale reminiscent of 80's action movies.
Sin City: A Dame to Kill For
Two stories of people trying to get by in the dark, violent and sweaty world of Sin City
Wittenberg
28-04-2015

Beautifull but distant
Once again beautifully crafted and a marvel to look at. But once the effect wears off, you're left with 1-dimensional, quite unlikable characters whom it is hard to care for, in a world so exaggerated it is hard to believe in.
Along came Polly
After being brutally dumped on a honeymoon, a man gets a second change with an highschool (true) love
Wittenberg
17-05-2015

Funny and witty
An above average funny movie with quite a few good laughs. It's all courtesy of Stiller's monumental talent for painfully cringe-worthy situations we can all relate too. The rest of the cast is not too shabby either.
John Wick
The Russian mafia kills the dog of the wrong ex-hitman
Wittenberg
17-05-2015

Stylish violent action, if not a bit repetitive
A violent movie with a gloomy and sweaty atmosphere and bucket loads of style. After a while though, the endless shootouts, and the mobsters' tendency to run into the hitman's arms without shooting, got a bit tiresome.
Alien Outpost aka Outpost 37
Mockumentary of soldiers in some outpost fighting aliens
Wittenberg
25-05-2015

Badly done scifi
A confusing, unexciting and poorly done movie with bland characters. It is slow, uninteresting and misfires with really phoney 'interviews' in between. The whole documentary approach can't save it.
Child of God
A senile outcast, forced to live in the woods, discovers a sinister way to ease his sexual cravings
Wittenberg
25-05-2015

Disturbing. Good.
An uncomfortable, disturbing, taboo shattering movie that nevertheless remains gripping and within tolerance levels. It even manages to evoke some level of empathy for the outcast.
Tomorrowland aka Project T
A rebelious teenage girl is the chosen one to glimpse into a future world - and save it too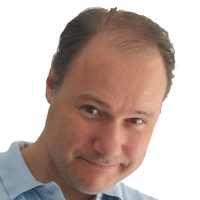 Wittenberg
27-05-2015

Gorgeous but Disney
For younsters, this is a splendid and exciting space adventure with a great spirit. Grumpy old men like me need to deal additionally with the miles thick morals, and the over-smart main character and her indifference towards the amazing things she encounters.
The November Man
Retired CIA top wonderboy is asked for one more gig. He steps in because someone close to him is involved...
Wittenberg
31-05-2015

Fine espionage
A decent, classic espionage action flick. It is a bit low on standout moments though, and the cockiness and skills of the main character can be too much at times.
Evil Dead (2013)
Kids go into the woods to rehab a friend Then they find a book and unwillingly release hell.
Wittenberg
14-06-2015

Slashing that still leaves you indifferent
As a cabin slasher it appeared solid and effective, yet I couldn't really get scared or excited by it. Characters too dull and silly, story too well known.
This is the End
Film actors at a party find themselves amidst judgement day... and saviour of the righteous only
Wittenberg
23-06-2015

Mostly self absorbed
The idea of the actors playing more or less themselves in a bizarre situation like this is kind of nice. But for the most part, the look-at-how-funny-we-are is tiresome instead.
As Above So Below
Mockumentary about a historian and friends who go into tunnels below Paris to find an ancient stone. But there's things down there.
Wittenberg
28-06-2015

Reasonable
Mockumentaries en found-footage appearantly must feature teens. Always. The subplots and themes within the tunnels appear a bit rushed and underdeveloped. But there are still some good scares and effective claustrophobic scenes down there too!
Extracted
A machine provides a man access to the memories of a criminal, but he gets stuck in there too
Wittenberg
28-06-2015

Great idea, somewhat dull
A swell idea that oozes potential. Execution however, is rather slow, simplistic and tame, so it does not quite reach the skies. Too bad. More ideas like this one though, please.
V/H/S: Viral
A bunch of unrelated horror fantasy stories, except that they all contain some amount of filming. Not necessarily on VHS though.
Wittenberg
05-07-2015

Messy
I'd like to think there is a deeper meaning behind the foul nastiness. But it felt like an unpleasant, loud and incoherent peak in some perverted minds' shock fantasies. 'Yeh so like there's skate dudes and then zombies come.' End of story. That parallel dimension thing was alright though.
Maze Runner
Not knowing why, a guy wakes up in between fellow victims - all surrounded by a giant maze with monsters in it
Wittenberg
11-07-2015

Improves with age
Upon first viewing I was annoyed by unnecessary vague way everyone talks and the focus on their petty problems instead of the maze itself. And while these problems are real, upon second viewing the core adventure - with some mystery, action and horror - became more evident and enjoyable.
Terminator: Genisys
The original timeline seen from the future perspective - until things start to change....
Wittenberg
12-07-2015

Full of letdowns.. just barely makes it to 'entertaining'
Kyle is now a miscasted dork. Sarah is now omnipotent and omniscient so all excitement is gone. The terminators scenes feel like a 'best of' rehash of earlier movies. It has an unrealistic and strange sterile look to it. The time travel has become a caricaturisation. Arnold was funny though.
Home
Colorful aliens take over earth, parking the humans in Australia. But one off them makes friends with a human....
RockmeNow
24-07-2015

Just another animated movie
An occasional smile during this okay movie, which is based on a rather unclear storyline. The 3d version does not seem to add much to the overall experience...
Wittenberg
15-04-2015

A warm and and kind movie, but stumbles over itself most of the time
The aliens lack the looks and cuteness to really shine, and the story is incredibly restless and rushed, especially the first half. Halfway through, when we finally get who is who and what's going on, we find a good and creative heart in this movie.
A walk among the tombstones
Private detective searching for a bunch of sickos mutilating and killing the loved ones of drug dealers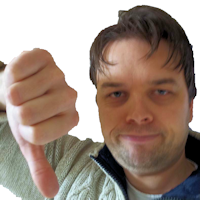 RockmeNow
24-07-2015

Another movie with Liam Neeson, definitely not one of his best
I am still wondering what the writers were thinking, as well as Liam Neeson reading the script. Watching a goldfish in a fish tank for 114 minutes must be more exciting than this...
What We Do in the Shadows
Mockumentary about group of vampires trying to get by in daily life
Wittenberg
31-07-2015

Funny and unique
A sassy movie with a nice sense of humor a great atmosphere. Could have used some killer jokes though.
Inside Out
5 separate emotions in a girls' head are trying to keep it together when she and her parents move to a new city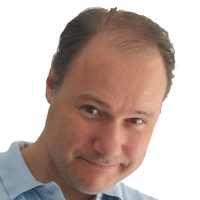 Wittenberg
31-07-2015

Unique, emotional, courageous and wonderful
One of the most unique, brave and original movies ever to come out of a major animation studio. A collage of symbolism en abstractions that is still child-friendly and a great experience. It made me cry as well, which I needed to hide from popcorn munching kiddies all around me in the theater.
Zodiac: Signs of the Apocalypse
Historian and son find a pattern in world disasters pointing to the end of the world, and set out to stop that from happening
Wittenberg
05-08-2015

ehmmmmm.....Yup, it's a B-movie
For a while I thought it had a change of becoming at least a reasonable B-movie, but then it quickly sank into the usual mandatory B-movie swamp - like endless car driving and non-stop action music, no matter what's on the screen.
Unbroken
The strory of an athletic runner who crashlands during WWII and becomes POW in Japan.
Wittenberg
05-08-2015

Sligthly unemotional
An impressive story that is filmed tidily and with class, yet is a somewhat numb and flat experience, making it miss out on the impact it should have had.
Knowing
A time capsule dug up at school contains a paper with only numbers, which turn out to predict past disasters with remarkable accuracy... and future ones too.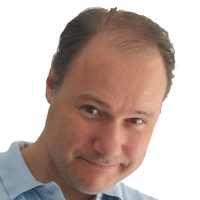 Wittenberg
10-08-2015

It can be liked!
Apparently I am the only one who likes this movie. But heck: it's an exciting story, the performances are fine and it contains some terrifying and unrivaled footage of disasters. I even liked the ending too, it is pretty!
Nymphomaniac II
The nymph carries on to tell her live story to her new analytic friend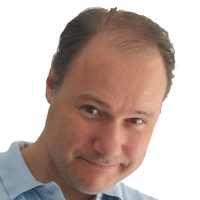 Wittenberg
10-08-2015

Dark and unpleasant but somehow very relevant too
Darker than the previous one, (even) more difficult to digest too. But something about it feels relevant and it is quite an intense experience that keeps you gazing in awe.
Area 51
Armed with camera's , some teens attempt to sneak in area 51 and catch a glimps of what's in there
Wittenberg
13-08-2015

Great idea doesn't quite deliver
A clever idea that could have yielded some scary footage. Unfortunately, the teens in question are bit bland and unsympathetic, their efforts for this stunt are a bit over the top, and once inside it's a bit too messy and rushed to deliver true scares. Should have been toned down a little.
Frequencies
Some relationships will be made impossible by nature if the persons' frequencies don't match. But one guy finds a way around that. - with potentially huge consequences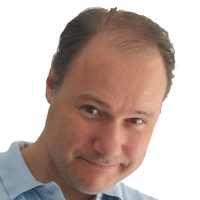 Wittenberg
13-08-2015

A clever and wonderful concept, executed a bit childishly
Quite an amazing story cleverly put together with love and eye for detail. It's just that the persons involved are all too pretty, gayly chatting all the time... it's sort of lacks the notion that you should take it seriously or that these people are real.
Mission Impossible: Rogue Nation
The IMF team, suspended by the government, still carry on to take down a secret terror organisation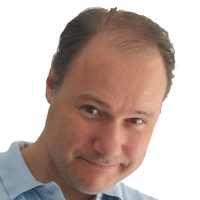 Wittenberg
16-08-2015

Another solid episode
As always, these movies guarantee plenty of really solid slick and tense action. This one starts to lean towards a James Bond vibe, skimping on the outrageous impossible stunts. It's still fab, as long as you can take in the endless layers of "HAHA it was all part of some amazing plan!"
Triangle
Shipwrecked friends climb onto a passing ship, but it is hardly an improvement....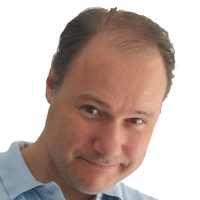 Wittenberg
16-08-2015

An great story, executed slightly dull
Direction and performances are a bit uninspired, contrasting with a really nifty and clever story that keeps your attention all the way. Even my wife stayed awake for this one.
Afflicted
While documenting a Eurotrip, two friends also document one of them turning into a vampire
Wittenberg
18-08-2015

More interesting than scary
A combination of natural acting and convincing effects create some effective WTF moments. Well done, but it wasn't really scary - mostly because they seem sort of ok with the transformation.
The Starving Games
A parody of guess which movie
Wittenberg
21-08-2015

A turkey of the second kind
A rather dumb and unfunny fest of bad jokes, though some might still accidentally trigger a slight smile now and then. Not the worst of bad parodies.
Starship Troopers
Friends sign in to combat terror from space. Both their skills and friendship are put to the test.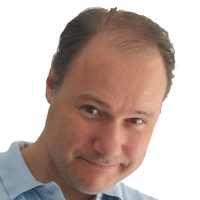 Wittenberg
26-08-2015

A brutal space fight that requires the right mindset
It all depends on whether you can appreciate the deeper meaning of incredibly cheesy barbie people have soap opera relationship quarrels - followed by dismembering fights with aliens.
Star Wars: Episode II - Attack of the Clones
Obi finds out about the clone army, and lots of other stuff going on too.
Wittenberg
28-08-2015

Mixed up
While it contains several outstanding scenes and sound effects (seismic charge!) to make it worthwhile, it is let down big time by an overload of boring politics, cringe worthy attempts at drama and awkward slapstick.
The Raid
Police squad in Jakarta raids a tower inhabited by criminal scum. It turns bad really quickly.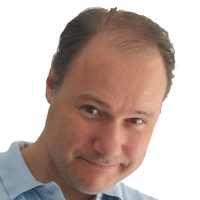 Wittenberg
31-08-2015

Brutally refining
A really sweaty and hardcore fighting movie with a deep sense of pain and tired bones. It is unpleasant in a way, but it is also spectacular, amazingly well performed and choreographed and a genuine new benchmark for brawling movies - that had been going nowhere until this came along.
Unfriended
A single shot view of a computerscreen of a girl hanging out with friends on the web, when something dark from the past comes to haunt them
Wittenberg
04-09-2015

A novel and well executed horror idea
A bold idea that works surprisingly well and provided a unique scary movie. For sheer originality I wanted to rate this higher, but for that it would have needed more than these unappealing teen characters and a slightly more refined plot.
Particle Fever
Documentary about of the events that led up to the confirmation of the Higgs bosson in the Large Hadron Collider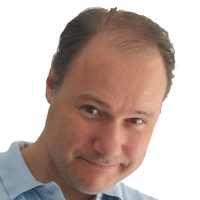 Wittenberg
05-09-2015

Interesting look at an incredible machine
There is a slight overload of scientific superlatives on how important and revolutionary it all is. But with a device like that, and theories like that, and findings like that, I suppose they are right! Quite fascinating.
Extraterrestial
Adolescents camping in the woods find themselves amongst aliens
Wittenberg
12-09-2015

Manages to be ok
It's the same old adolescents , going to the same old cabin in the woods with the same old aliens. But there's a couple of scenes, moments and even performances in here that keep this movie in the green.
Martyrs
Quest for revenge ends up in horrible deaths for all involved: some things should remain unknown until the end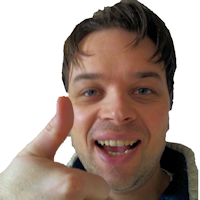 RockmeNow
17-09-2015

Blood, horror, and torture: at least I warned you
Lots of blood, torture and some horror elements in a movie that you will probably still remember years from now, but whish you wouldn't.
Ex Machina
Software developer wins a trip to a genius living in solitude, who created a new tier in artificial intelligence
RockmeNow
17-09-2015

Not just another AI movie
Enjoyable approach towards the artificial intelligence debate, with some nice twists in the plot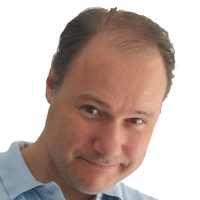 Wittenberg
21-08-2015

Clever and good looking scifi
A very stylish, smart and engrossing scifi flick with some nice twists to boot.
Star Trek into Darkness
The pursuit of a terrorist into Klingon space gets the Enterprise into trouble
RockmeNow
17-09-2015

A great action-packed movie
Lots of action, space ships and great visuals, which just happen to take place in the Star Trek universe (but nevertheless also highly accessible to non-trekkies)

robocop
24-09-2013

I am robocop
testing what will happen if a third reviewer loads
Show previous reviews
Hide previous reviews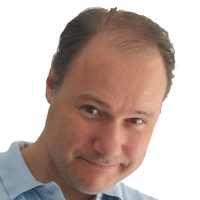 Wittenberg
22-09-2013

Darkness on the light side
A colorful, beautiful and exciting space adventure that is also quite funny at times.
Non Stop
Air marshall tries to deal with a terrorist threatening to kill the passages on his flight, getting himself framed in the process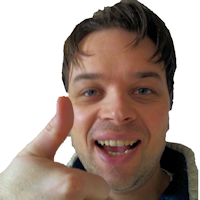 RockmeNow
17-09-2015

Over the top in a nice way
I don't buy many aspects of the story, but I enjoyed it anyway!
Wittenberg
24-02-2015

Good old fashioned suspense
An reasonably intense thriller with a constantly high adrenaline level, and a pleasant 'old fashioned' simplicity of execution. Near the end they go a little overboard with the whodunnit game, and the far fetched motives and plans of the terrorist are yeh-right.
Gun Woman
A crippled man turns a meth woman into an assassin to avenge his past. Now - where to hide to gun?
Wittenberg
20-09-2015

A bizarre and painfull plan. But will it work?
A rather sad movie with a lot of blood, suffering and necrophilia that provides an uncomfortable watch. The gun woman, however, does manage to drag you into the story, and make you anxious to see whether it all works out as planned.
Project Almanac
Students built a timemachine
Wittenberg
27-09-2015

Lacks inspirantion or a smart story
They have something going on at first, then all they do with the machine is go back in time to party and solve tedious adolescence problems. By the time tampering-with-time troubles finally start, I was kind of done with it.
Gone Girl
One day, a guy's wife is gone. The search that follows reveals many noire twists to this event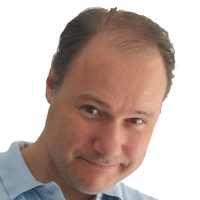 Wittenberg
04-10-2015

Mostly a satisfying mystery crime story
Gloomy and very Finscher indeed. I liked it, but I thought the girl was too alien and the guy too earthlike to make much sense of their relationship in the first place.
Kingsman: The Secret Service
Working class kid is selected to for secret agent training, just in time to prevent a major world threat
Wittenberg
24-10-2015

A weird mess with some ok action
Maybe if I had known beforehand about this a messy mix of blood spills, James Bond cliches, an annoying teenager with a cap on and a ridiculous story, I would have felt the vibe and enjoyed this more. But since I had not, I was clueless about what this was supposed to be.
Avengers: Age of Ultron
The Avengers are being attacked by a malicious computer intelligence as well as evil twins
Wittenberg
25-10-2015

Dull and utterly soulless comic mayhem
Eye-candy it may be, but my god this is flat as a pancake. I cared for no one, as none of the characters was scared of anything as they chatted their way through tiresome and over the top nonsense battles.
Movies found: 815 | max movies per page: 50 | Showing: 201 - 250
Previous
Next