BoiledDown

.net




If everyone's a critic, then so are we!
Megamind
Two rival aliens crashland on earth. Since one of them seems predestined to be the hero, the other one reluctantly sets out te be the evil villain
Wittenberg
01-11-2015

Ok humor space adventure
A reasonable adventure with a few good laughs, but overal it sort of lacked the spark is paced a bit too slow.
Halo: Nightfall
A new type of enemy weapon emerges, so brave soldiers must go back to the Halo to resolve it. I think.
Wittenberg
09-11-2015

Really drab. feel free to reuse the props in a decent story
Some of it looks satisfactory, but I was bored out of my mind with this extremely poorly paced movie with ultra dull characters chatting and fighting in a completely unconvincing mission in deep space that is immediately and only compromised by..... worms. This is not Halo man.
Open Water 2: Adrift
People on a yacht trip jump in the water to go for a swim, but forgot to put down the ladder first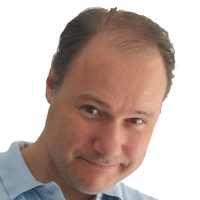 Wittenberg
15-11-2015

It will pull you in, too
I didn't want to go see this movie, but the terrifying story and suspense did keep me glued to the screen. The confusing ending with mixed memories from a past wasn't really necessary.
Bait
After a tsunami wave, a group of people get trapped in a flooded building with freaking sharks in the water
Wittenberg
15-11-2015

Amazingly ok
Amazingly, this movie takes its story rather serious, instead of trying to mock itself and attempting to get by with being an unpretentious B-movie. Even more amazingly, it indeed manages to be fairly entertaining and worthwhile. It's still a move a about sharks in the supermarket though!
Dominion
An alien invansion is at hand, but there is other aliens already walking among us but they can't help us with that. And this one guy tries to expose these events and help an alien find his earth girl.
Wittenberg
22-11-2015

Heinous
A dreadful montage of vague ideas and slow, disconnected actors driving around in big cars doing whatever, with music desperately trying to make it remotely exiting. It is almost impossible to keep your attention to this and not fall asleep. The prologue was oddly interesting by comparison.
Maleficent
The fairytale of sleeping beauty with a few of twists added
Wittenberg
24-11-2015

Beautiful fairytale without impact
At times pleasing to look at, and Jolie is excellent as well. But it combines mystery, children's humor and more darker tones, resulting in a movie that fails to leave a lasting impression in any of these fields.
Sightseers
A rather daft couple goes on a dopey UK trip, which gradually turns into a Bonnie and Clyde rampage through the countryside
Wittenberg
06-12-2015

Unique, uncomfortably funny
An oddball movie with a strange but ultimately successful combination of comedy, violence and utterly boring vacation trips.
Hotel transylvania 2
Will the halfbreed vampire child have vampire abilites? Turmoil in the monster hotel.
Wittenberg
11-12-2015

Like a an amusementpark ride
A very animated, lively fun movie that is cramped with jokes. So much so I thought it was exhaustive and it felt as though the bombardment of jokes was camouflaging the absence of a strong story or characters to bind with. Fun - but instantly forgettable.
Black Sea
Sacked submarine pilot gathers team to find golden treasure on the bottom of the Black Sea
Wittenberg
13-12-2015

Somewhat exciting but slightly shallow
With both paranoia and claustrophobia in the same story, it should have gone overdrive in nail-biting tension. But it feels a bit forced and sluggish, so we're left with a fair submarine movie with a couple of exciting scenes.
The Phoenix incident
You know those 4 skatedude guys who went missing in Arizona? It was aliens man!
Wittenberg
23-12-2015

Too shaky
Hurah! It's not just found footage; it's loud, noisy and restless shaky footage too. Which makes this mockumentary, shoving a conspiracy down our throat, rather tiresome and lame.
Attack on Titan
Humans built walls in defence of hungry giants. Until one wall is breeched....
Wittenberg
26-12-2015

Japanese kitch with chilling monsters
I may never get used to the silly Japanese overacting and kitsch expressions, but I have to say these pale giants with their lifeless stares are some of the more intense and terrifying monsters I have seen lately. Memorable and unique.
Vacation
The Grisswold family offspring attemtps to reach Walleyworld yet again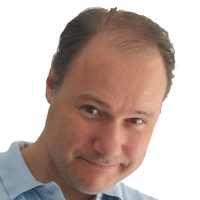 Wittenberg
27-12-2015

A pleasant, very funny surprise
Expecting this to be remotely entertaining at best, I found myself laughing out loud numerous times, which made me realize what a rarity such movies have become. A very funny movie with Applegate and and Helms showing they totally get the vacation-movie heritage and humor.
The Good Dinosaur
In an alternate universe, where dinos weren't extinct and humans are the pets, the two of them are destined to embark on an adventure to find home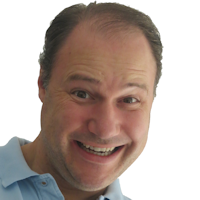 Wittenberg
28-12-2015

Gorgeously rendered survival and friendship story
Contrasting with the somewhat simplistically drawn dino's, the details and shattering beauty of the scenery is unreal. This, combined the wonderfully weird animals and a heartfelt and profound (albeit not quite original) story, gives a grandiose animation movie.
Coherence
Friends enjoy diner while a comet passes over... causing strange quantumlevel effects on them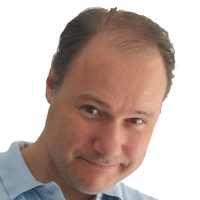 Wittenberg
02-01-2016

I love quantumfucks
A really wonderful, mind boggling story that manages to suck you into the puzzle and leaves you in a somewhat unsettled but intrigued state of mind. Effective also because it is set up so plainly and is acted naturally.
Star Wars: The Force Awakens
A map to the location of vanished Luke skywalker causes good and bad to hunt down one another, and a new giant new planet killer device lurks.
RockmeNow
03-01-2016

And the saga continues!
This incredible movie fully lives up to the expectations. Prepare to be sucked into the star wars universe right from the start. The storyline of the initial 3 star wars movies is partially re-used with the offspring of the initial characters in the lead. Nevertheless, I enjoyed every minute of it!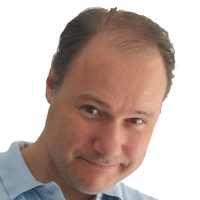 Wittenberg
30-12-2015

A great, big bad continuation of a great movie
A wonderful blast that looks and feels fantastic, and adds some nice designs and elements to the Star Wars universe. The story though, felt more like an ode to the originals rather adding a lot to it. Building an even bigger deathstar thing was cheap.
Paranormal Activity 2
(mostly) securitycamera footage of a family being haunted
Wittenberg
10-01-2016

Novel en successful idea approach to a horror flick
Probably a rehash of part 1, but since I have not yet seen that, I will honor this one for the brave, effective and chilling way of telling a horror story. The actual events and pacing are a bit under powered for it to become truly terrifying, though.
The Hateful Eight
Bounty hunter, his prisoner, and a bunch of cowboys get stranded in an inn, in a Agatha Christie kind of setting
RockmeNow
15-01-2016

Who can be trusted? Damn those cowboys, just shoot them all...
Typical Tarantino twists, blood, gore, and humour in a successfull blend of western and detective elements. The story slowly unfolds in this somewhat lenghty movie, but manages to grasp your attention until the last second....
Mad Max Fury Road
Mad max winds up helping a truckload of women escape the evil desert people towards the promised land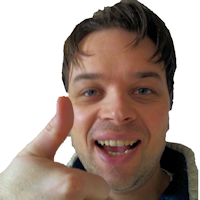 RockmeNow
15-01-2016

Was okay...
I liked the original Mad Max movies more....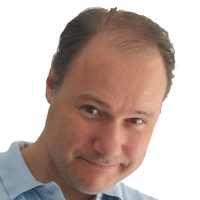 Wittenberg
01-11-2015

This was actually rather good
A great movie that is balanced right, looks tight and manages to maintain a sense of depth and style throughout the machine-flesh mayhem. I also liked how Max himself was a bit off, unconventional hero. A bit mad indeed, and therefore more interesting than your average hero.
The Martian
Left for dead astronaut on mars tries to survive
RockmeNow
15-01-2016

Mars revisited
Great visuals and rather convincing approach to the Mars hype (except for the last 30 minutes or so).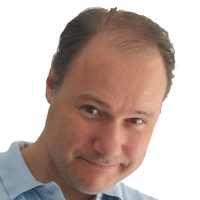 Wittenberg
23-10-2015

It's 'gravity' in mars. Or 'Cast Away' on mars.
A splendid, sharp looking and wholefully exciting space survival adventure. It's fantasy of course, but with just enough ties to science to make you buy it. I thought maybe the high count of jokes and wisecracks sort of distracted from the gravity of the situation.
Guardians of the Galaxy
Bound by circumstance, a group of creatures sets out to prevent danger in the universe.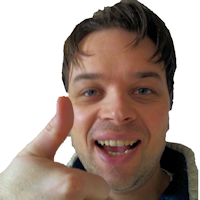 RockmeNow
15-01-2016

Over the top science fiction action movie (in a good way)
A bit too much of everything, but somehow just right because of that!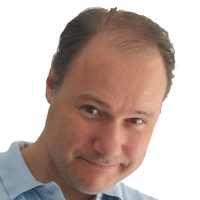 Wittenberg
22-08-2015

Take some time to let it sink in, and start enjoying
Not familiar with this comic, I feared I'd never get into this unexplained stream of weirdness. But the humor, vivid space combat action and sympathetic characters grew on me and left me quite entertained indeed.
Time Lapse
Three friends discover a device that takes a photo of their house everyday at eight o clock.... tomorrow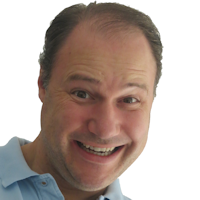 Wittenberg
17-01-2016

Hats off to the minds that can cook up a story like this
A mind boggling story that continuously left me balancing on whether I was aboard or not, and had me drawing diagrams the next morning. And as if the story weren't complex enough, their is still room for an additional twist at the end too. Very clever.
White Tiger
During WW2, in trying to deal with a mysterious Nazi tank, the Russian army turns to an equally mysterious tank driver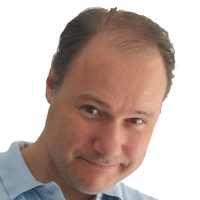 Wittenberg
24-01-2016

Good WW2 movie with a dash of mystery
An intense and sometimes gruesome looking WW2 flick that can be a bit slow at times, but compensates with a nice mixture of mystery, war, interesting characters and a diverging but well done ending.
Self/less
Terminally ill man signs up for his inner self to be transfared to younger body... they got from... where exactly?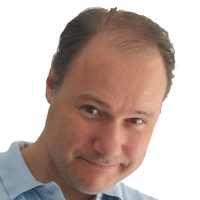 Wittenberg
24-01-2016

A very decent in between scifi with good ideas
Original science fiction mystery that gradually evolves into an action thriller. It is quite nice indeed, but could have hit harder by exploring this profound premise and what it might do to people mentally.
Seventh Son
In medieval times, a ghost hunter requires the help of a seventh son (of a seventh son) in order to defeat an escaped witch with evil plans.
Wittenberg
24-01-2016

It's missing factor X
It's all here; bold adventure, dazzling fantasy, witches, dragons, romance, fine effects and music, and amusing performances. But somehow it is all a bit flat, fails to excite or take you along for the ride. Maybe it's exactly this mandatory fantasy mixture that makes it feel formulaic.
The Hangover III
The wolfpack gets involved in crazy mafia adventures yet again, but this time they're sober
Wittenberg
07-02-2016

I felt cheated
The 'what the hell happened last night' joke may have been running out of fuel. But as I watched the half-baked comedy that remained without it, I couldn't help but feel cheated.
It Follows
Girl has unknown people walking slowly but straight at her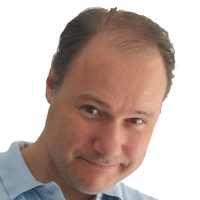 Wittenberg
07-02-2016

Scores in many fields
The seemingly simple story in this little marvel is told with style and confidence, supported by a nice cast, good music and great camera work, and manages to be scary without over-relying on the same old cliches. Unique and refreshing.
Couples Retreat
Couples agree to go to a discounted paradise vacation, not realizing relationship therapy is part of the package
Wittenberg
14-02-2016

Predictably average
Besides a colorful tropical scenery and a couple of laughs, this one has only average and mostly predictable jokes and the inevitable moral ending to offer.
Insurgent
In a future where people are living in factions based to their personalities, a group of rebels aim to break these boundaries
Wittenberg
14-02-2016

Can you make it till the end
I am afraid I loathe these 'young adult' future novels as of late. I can't stand these plastic, one dimensional people living in these ridiculous worlds doing unlikely stuff, always looking oh so pretty as they go along. The only savior are the imaginative and classy 'sim' scenes near the end.
I Spit on Your Grave
Girl survives a brutal redneck gang rape and comes back to torture them to death
Wittenberg
20-02-2016

A heavy, deeply uncomfortable, depressing affair.
If you manage to finally make it through the rape scenes, the next endurance test is full frontal torture, slightly more bearable because of the payback. I thought the complicated torture setups deployed seemed overly elaborate, prone to errors. But how can we rate movies like this? A 7 perhaps?
Blue is the Warmest Color (La Vie d'Adèle)
Girl becomes lesbian
Wittenberg
21-02-2016

Beautiful but too long and too slow
You have to admire how the gorgeous lead actrices carry this story with beautifully authentic acting. But everything takes so freaking long in this movie, everything is so spread out that in the end even the intimate love scenes started to bore me.
San Andreas
Dad needs to search and rescue his ex-wife and then his daughter in the aftermath of huge earthquake
Wittenberg
28-02-2016

Too Hollywood
A technically sound, mostly good looking disaster flick, served with the typical cardboard characters, an omnipotent superhero, drenched in a sauce of Hollywood cliches. It ends with them staring across the sunset with an American flag waving nearby. yay!
Sinister
Writer and his family move into a house where horrible attrocities have taken place, so he can research these and write a book about it. To start him of, he finds a box with old 8mm films...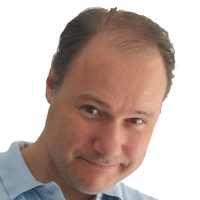 Wittenberg
29-02-2016

Eerie
Didn't crawl under the skin as I thought it would (for some reason), but a very eerie, umcomfortable and stylish horror nevertheless. 8mm graininess is used to great effect together with really unsettling music.
Camp X-Ray
Newbie MP soldier get stationed at Guantanamo, where she bonds with one of the detainees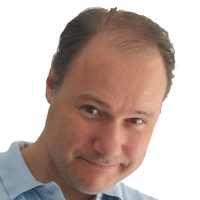 Wittenberg
05-03-2016

Honest little gem
A sober yet rewarding experience, with an awesome looking and playing Stewart and very good music backing it up. I sort of missed a beat in the transition of Lector turning into a genuine nice guy, but that's ok.
Alvin and the Chipmunks: The Road Chip
The chipmunks fear that their dad's love interest might lead him to abandon them, so they set out to sabotage the engagement.
Wittenberg
06-03-2016

Ok for kids. An endurancetest for adults.
Sure, it's an uncomplicated fun adventure, kids will get some fun out of it, and let's not forget the effects blending so seamlessly we don't even notice them anymore. But a kids movie equally suitable for adults, this is not.
Ant-Man
This superhero can shrink to the size of ants and defeat evil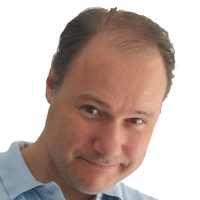 Wittenberg
13-03-2016

A small but sympathetic hero movie
A bit slowish, silly and I am not even sure it looked that great. But there's a kind of uncomplicated, honest and straight-up fun entertainment in here, making it more enjoyable than certain other hysteric and megalomanic hero movies.
The Revenant
After being left for dead and betrayed after a bear attack, a man must defeat nature and other dangers to make it home and take revenge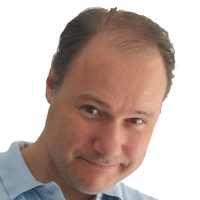 Wittenberg
15-03-2016

Big
A majestic and profound experience that is beautifully shot. Personally I wasn't able to connect fully with the main character, as he is mostly a puffing and groaning wild man, but that's a minor quibble.
The Lazarus Effect
After succesfully bringing a dog back to live, an accident brings the science team to try the trick on one of their own
Wittenberg
31-03-2016

Unremarkable horror despite some good ideas
A promising idea and start can't help this movie from soon ending up with rather cliche and predictable scares and a lack of focus. The science 'team' is also an unconvincing bunch of Hollywood stereotypes.
Jurassic World
In order to keep the customers coming, the parc scientists built a new kind of dinosaur. Of course it stays happily in it's cage!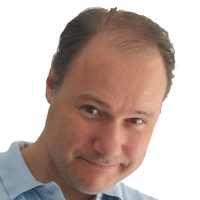 Wittenberg
31-03-2016

Worthy addition, great adventure
The awe and excitement of seeing realistic lifesize dino's on the screen may never be what is once was, but this movies still manages to capture the highly entertaining and plain fun adventure vibe of the franchise. Good 3D too.
Michiel de Ruyter
The life of Michiel de Ruyter, portrayed in 151 minutes
Wittenberg
03-04-2016

Too presumptuous for it's own good
I can appreciate the detailed depiction of this era and it's sea battles, but this movie insists it is a 'real' pro movie with an overload of cliche movie tricks like slow-motion, too much pretentious music and lord knows how many sub-bass boom sounds - sometimes for no reason at all.
RockmeNow
24-07-2015

A mixture of overly dramatic cheap cinematic tricks and shallow acting
Highlights of the movie are the battles at sea, which are rather convincing. Perhaps also somewhat interesting in terms of historical information about this legendary dutch admiral, or for people familiar with the locations this movie was filmed ( I recently visited Vlissingen myself).
Into the Heart of the Sea
The 'true' story of Moby Dick, of whale hunters becoming hunted by a whale
Wittenberg
10-04-2016

Well made but not engaging enough
It has a nice look and feel to it, and it was clearly made with much love and dedication. But these grumpy and dirty men harpooning whales were hardly sympathetic, so their misfortune was hardly engaging. The thick arty layers of unnatural colors take away a sense or realism too.
Nude Nuns with Big Guns
After being sold an abused as a sex slave, a nun sets out to take revenge.
Wittenberg
10-04-2016

Nice and campy
Much like Tarantino movies, it shamelessly celebrates campy, violent, badly acted, poorly edited movies taking please in sweaty Mexican style landscapes. It does so quite well, but it also doesn't do much more than that. And the guns weren't that big either.
Crimson Peak
Woman marries a man who brings her to his spooky mansion, where she finds out what a ghost in her childhood tried to warn her for
Wittenberg
10-04-2016

The good bits are mostly a side dish
With almost every scene a piece of art, this is quiet a looker. The ghost scenes were great too. But the story holding it together is mostly a costume drama of love, crime and passion, which I found quite slow and pale by comparison. I really liked Jessica Chastain's performance, though
Exists
Them kids in a cabin in the woods are terrorized my Bigfoot. All caught with found footage.
Wittenberg
16-04-2016

Average, quite unoriginal stuff
The more we get to see this creature, the less scary it becomes. And for Christs sake, does it always have to be teenage stoners who experience this stuff? And they brought how many camera's? Sit with the other average found footage horror movies please.
Kung Fu Panda 3
In order to repell a new threat to peace, Panda must resort to his Panda family to learn the power of chi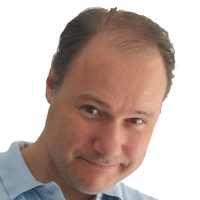 Wittenberg
18-04-2016

A very mature and excellent episode
Some fatigue may kick in, as we can sort of predict how everything it going to turn out. But the humor, atmosphere, unique blend of 3d animation and traditional artwork, the loyalty to the characters and the depth of the story remain of a very high standard.
Ghost in the Shell
Cyborg police officer is threatened by an entity from within her hardware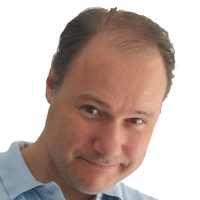 Wittenberg
08-05-2016

Dialogues not overly succesful, but the rest is
The dialogue can by long, stiff and unnatural. But the wonderful imagery, music, mysterious atmosphere and mesmerizing scenes of future Japan still make it an intriguing experience.
Captain Harlock: Space Pirate
In a spacewar for access to earth, a man inflatres a space pirate's ship to bring him down. Gradually, he starts to doubt where the real evil lies
Wittenberg
13-05-2016

Just enjoy the pretty graphics
Some stunning and quite unique 3d designs can't make up for the usual overacted, over dramatic way everyone behaves. And a pirate ship that is literally indestructible isn't really helping to make the otherwise vivid combat scenes exciting.
Spectre
Just when the 00 team is cancelled, Bond faces the architect of all his pain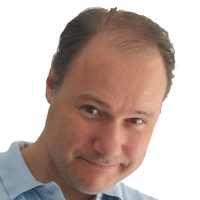 Wittenberg
16-05-2016

Tight
With a sense of perfection in each scene, the the movie is confident enough to never rush or over-do things, instead rolling along nice and tight. I found Bond himself is a little too 1-dimensional with his grumpiness and fearlessness. The man seems utterly bored with his job.
Piranha 3D
Prehistoric piranhas attack horny party teens on boats and beaches
Wittenberg
22-05-2016

Quite good for what it is
Overall, this mixture of bad movie making, bloody horror, crap fx and boobs (and other genitalia) make for some for remarkably satisfying brainless popcorn entertainment.
Pressure
Divers get stuck in a diving bell on the bottom of the ocean during a maintenance gig
Wittenberg
22-05-2016

Shame about the crew
Perfectly adequate in it's display of deep water fear and claustrophobia, but making all members chagrined assholes probably wasn't the best way to make me care.
Poltergeist (2015)
Family moves into a house in which a ghost goes after the little girl
Wittenberg
29-05-2016

A but uninspired
Right from the start it quite mundanely runs by -=scary scenes=-. Then the science team moves in, after which the scares are pretty much gone. The boy's trick of constantly turning his head toward a scary event VERY SLOWLY was also getting on my nerves. DeWitt rose above it all.
Everest
True story about a terrible day on the Everest on which several lives were lost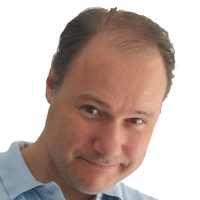 Wittenberg
29-05-2016

Engrossing and impressive
A thrilling and chilling story with powerful footage and acting, shot in very smooth 3D. It didn't completely knock me down, but I am not yet sure why.
The Visit
Brother and sister document their first a visit to their grandparents. Including what happens with them after 21:30.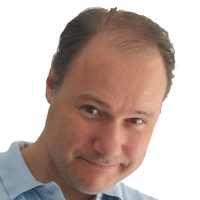 Wittenberg
29-05-2016

Evolves into something good
What starts of somewhat doubtfully as yet more mockumentary by cute rapping teenagers, gradually evolves into a rather dark, vile, nasty and scary movie indeed. It's slow pacing and lack of gore/fx only make it stronger.
The Fountain
While trying to find a cure for his terminally ill wive, a man gets entangled in her manuscript for a story. Also, he is flying through space in a bubble with a tree.
Wittenberg
05-06-2016

Over aware of it's uniqueness
A courageous and unique movie that dares to be different and strange. Beautiful and meaningful on the one hand, but hardly subtle as the symbolism is sort of rammed damned your throat and feels slightly too pleased with itself.
Insidious
Family moves into a home, soonafter which paranormal things happen and the boy falls into a chronic sleep (but it's not a coma!)
Wittenberg
12-06-2016

Half great, half ok
Starts of terrifying indeed. But then the inevitable ghost expert team moves in and sort of break the tension with misguided humor, along with the cliched medium and a tacky explanation for it all, and it sort of drifts into a slightly messy Poltergeist clone.
Beyond the Black Rainbow
I THINK it's about a woman in therapy in a secluded hypermodern (in the eighties at least) facility, trying to get out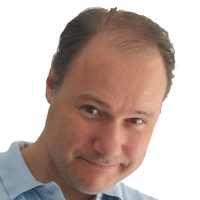 Wittenberg
13-06-2016

If you see it you might need therapy also
A weird ass trip of the first kind, in which you mostly have to figure out for yourself what to make of it as you are being sedated by the psychedelic colors and imagery. Its crawling pace is both a strength and weakness. Not for everyone, but I was quite hooked indeed.
Birdman
A former action film hero wants to be recognised as serious actor in his own broadway play, meanwhile his world seems to be falling apart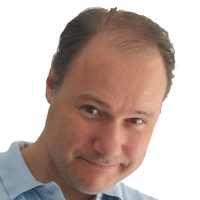 Wittenberg
19-06-2016

Quiet something
A unique movie displaying a wealth of class-A acting by the entire cast, together with amazing camerawork literally floating through the clever script, backup up a great musical score.
RockmeNow
02-02-2015

Surrealistic flight with the birdman
This movie balances on the ambiguous line between arthouse and mainstream films. Surrealistic and flatout weird at times, but also insightfull, captivating and refreshing. I enjoyed this movie, to my own surprise :)
Zootropolis
Rabbit tries to make it as a police officer in the big city inhabited by all kinds of animals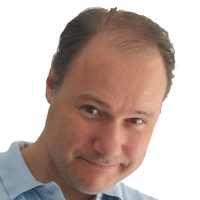 Wittenberg
19-06-2016

A matured quality animation
A wonderful tale that is brought to live with colorful charterers, a good sense of humor and a detective crime story that has an mature quality to it.
10 Cloverfield Lane
After a carcrash, a girl finds herself hijacked in an underground shelter, appearantly because there's global catastrophy outside?
Wittenberg
23-06-2016

Decent scifi mystery that fails short of being great
A very decent flick with some nice ideas and a good script. The mystery of what's going on, as well as the performances and darkness were a bit mellow for my taste.
Maggie
Father gets to take care at home of his daugther, in her last few days before turning into a zombie
Wittenberg
26-06-2016

Sympathetic but hollow
I liked the idea of focusing on just one case amidst a global zombie mayhem, and Schwarzenegger is probably at his best ever. Ultimately though, I thought there was a lack of substance and depth, and the pretty shots starting feeling as a coverup for a slightly empty shell.
Eye in the Sky
Covert-op to in Kenya, seen from within the situation room as well as airborne droids, constantly balances taking out most wanted terrorists at the cost of civilian lives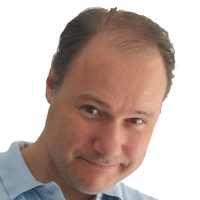 Wittenberg
01-07-2016

Exciting fly on the wall
A nail-biting experience that had me hooked and managed to make the legal ramifications of firing a missile quite exciting indeed. I just thought the crying, insubordinate drone pilots were ridiculous.
The Other Side of the Door
Devastated by the tragic loss of her son, the woman resorts to an indian supernatural ritual to speak to him one last time - and exectutes it wrongly
Wittenberg
10-07-2016

Fair horror
I loved the Indian setting and the story had potential, but ultimately it keeps relying on familiar tricks and I thought everyone was overacting a bit.
13 Hours
On the 2012 attacks on USA compounds in Benghazi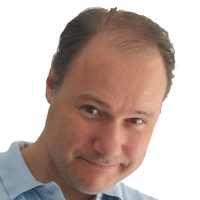 Wittenberg
10-07-2016

Chest pounding action with suprisingly restrained Bayism
The beginning was restless for the wrong reasons, everyone was chatting and doing stuff I could not follow. There's also a fair dose of Bay kitsch en patriotism, albeit less than I expected. But it's still an intense adrenaline rush - so much so that I had trouble falling asleep afterwards.
Independence Day: Resurgence
Mankind has had a major tech and weapons upgrade, but will it be enough to counter a second alien invasion?
Wittenberg
11-07-2016

Leave brain at home
I guess it rightfully is the brainless over-the-top popcorn scifi movie it needs to be, so that it doesn't need to make excuses for being shallow, stupid and hardly exiting. Fun, but ultimately I find these movies less and less satisfying. Couple of days later, I have already forgotten most of it.
Fifty Shades of Grey
Woman falls in love with mysterious and wealthy man, but he has sadomasochistic desires
Wittenberg
17-07-2016

What a turnoff
Mostly a boring soap opera where they speak in Hollywood cliches. Their relationship is ice cold and unconvincing. The woman is confusingly flip flop towards the SM, and the corresponding scenes are bullshit as they kept it 'romantic' and pretty to look at. A feather? Really!?
The Finest Hours
Against all odds, courageous men on a small coastguard boat sail into a storm to help the crew of a wrecked oiltanker
Wittenberg
17-07-2016

Sunk
Not withstanding the good looks and production values, I thought this was a mess. The 50's atmosphere felt cliched, all characters are either obnoxious, one-dimensional or off, the love story was getting on my nerves and I was sort of glad it was over.
Blackhat
In order to combat cyber assaults on a powerplant and the stockmarket, the FBI calls in the help of an incarcerated superhacker
Wittenberg
02-08-2016

Nicely shot nonsense
It looks and sounds slick, but it is ruined by a lazy, romanticized and dumped-down Hollywood view of 'hacking' and a miscasted pretty boy as a hacker. Also, the hacker apparently was allowed to engage in FBI activities like shooting, fighting and pursuit. Preposterous.
Hitman: Agent 47
Evil coorporation plans to revive a program for superhuman killers, but they have to deal with an earlier 'model' of superagent trying to stop them.
Wittenberg
02-08-2016

Some cool action served in a tired Hollywood sauce
I sort of get the cool and stylish action scenes in here, but it is hard to enjoy them given the the over the top coincidental story and one-dimensional people speaking Hollywood gibberish, like "Sometimes when I can't sleep, I like to take things apart"
The Witch (The VVitch)
Exiled to live at the edge of a forest, a deeply religeous family is terrorized by a witch which causes them to turn on each other as well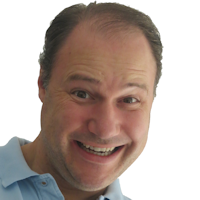 Wittenberg
02-08-2016

Effective through authenticity
It's not necessarily scary like jump scare horror, but the outstanding depiction of the Puritan life and language, together with restrained but terrifying witchcraft make for one of the better horrors of recent times.
Spy
Condemned to work in a basement supporting agents doing all the action, a CIA agent finally gets a change to do some fieldwork of her own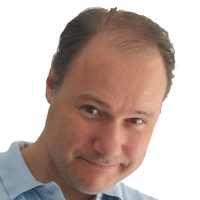 Wittenberg
14-08-2016

Dare I say hillarious?
In a time where 'comedies' merely evoke a vague smile at best, I was delighted to find this genuinely funny movie that had me laughing out loud several times. Deliciously nasty and hysterical.
God's Not Dead
Christian student is forced to prove the existence of God by one of those malicious atheist philosophy teachers. There's also substories of other idiots (like cancer patients and muslims) finding God
Wittenberg
14-08-2016

but this movie is
I was sort of hoping for some passionate debate with interesting arguments from both sides, but that came out underdeveloped and sloppy, smothered in the cringe worthy side stories, performances and bizarre depiction of atheists. Thank God all heretics died.
The BFG
Girl befriends a giant and helps him to get his live back on track
Wittenberg
19-08-2016

Lovingly made but not immersing
I hate to be negative about this lovingly-put-together and fine looking movie with plenty of good moments, but ultimately it failed to grab my full attention and made me sleepy-eyed because of a lack of tension and the long dialogues.
Lazer Team
A spacesuit that was sent to earth to protect us from bad aliens, falls in the hands nobodies. Now it's up to them to save earth.
Wittenberg
19-08-2016

Fun concept exectued unremarkably
Sort of cozy and sympathetic, but most jokes fall flat and it has a very generic feeling about, like you have already seen it.
The 5th Wave
Girl tries to rescue her little brother amidst an alien invasion in 5 waves
Wittenberg
21-08-2016

Derailed
After a reasonable start, it derails in cheesy teenage love stories, unexciting screenplay, annoying army-squads comprising of teenagers and emo's, and sloppy movie making with aliens that conveniently look just like humans.
The Secret Life of Pets
When humans leave their pets at home during work, the pets start their second live and embark on an adventure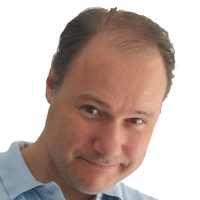 Wittenberg
21-08-2016

Fun and heartwarming
Another original, joyful, colorful and funny animation that is hard to fault. Pet owners will get some extra laughs out of the recognizable pet quirks shown. These animation movies are constantly of such a high quality that they will have to come up with something new to stand out.
Batman v Superman: Dawn of Justice
Batman hates Superman for the havoc he inflicted battling Zod, and Lex adds to the misery by creating another supevillain. And also...
Wittenberg
04-09-2016

Tiresome spectacle
A very well made, mostly good looking superhero epic that nevertheless failed to fully make an impression. It was exhaustively messy and cramped, incoherent and sort of depressing. I found Batman totally unlikable and his hatred towards Superman felt forced.
Kill Command
Future space marines go train against robots in the woods, but then the robots start to become agressive beyond the program.
Wittenberg
11-09-2016

Nice robots though
Some guys were quite adept at making some good scifi designs and robotics, but not at making a movie around it. The combat lacks tension, performances are underwhelming, there's a lot or repetition and I fell asleep twice.
400 Days
4 people spent 400 days in a mockup spaceship to test the effects of long term space travel. Will they keep their sanity... and what's going on outside?
Wittenberg
24-09-2016

Annoying
Right from the beginning I was incredibly annoyed by this. Everything and everyone is so phony, cheesy, unrealistic and slow. There's a pale spark of excitement in the whole 'what's happening' mystery, but I wonder if even the writers really knew.
The Forest
Woman heads off to japan to find her twin sister, who was last seen wandering into suicide forest Aokigahara
Wittenberg
25-09-2016

A missed opportunity
Considering the terrifying setting of the movie, I was quite disappointed that it only had rather mundane, predictable and mostly pointless jump scares to offer. It's not too bad, but hopefully not the final word in movies situated here.
Mega Shark vs. Kolossus
Megalodon strikes yet again, and an awoken giant robot adds to the misery
Wittenberg
02-10-2016

It lives up to it's title
So yeh, everything is bad about this movie. But it's not snugly enough to reach the elusive so-bad-it's-good status, even though it was off to a good start with the deep cleavage power babes piloting the subs.
Deliver Us From Evil
Heavy handed cop finds himself involved in a paranormal case leading up to exorcism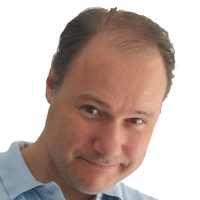 Wittenberg
02-10-2016

Nicely done crime/horror movie
A rather solid movie with good acting, great badass characters, and a gloomy en dark atmosphere reminiscent of Seven.
Gods of Egypt
Exhiled Horus gets a change to reclaim his crown with the aid of a mortal thief
Wittenberg
04-10-2016

Nice demo
Looks and feels like a computergame. Come to think of it, games nowadays have more interesting en deep characters than this painfully boring, flat and hollow production. It's always an embarrassing experience when so much is going on and you don't care about any of it.
Warcraft
A fantasyworld at peace is suddenly invaded by violent beasts coming through a portal
Wittenberg
11-10-2016

Surprisingly mature, but still a slightly distant game world
Pleasantly surprised by the quality of the characters, looks and various memorable scenes, and the way that things have a mature quality to them.. But you still may feel like you're thrown in a world you do not know, making it hard to connect with it, or be immersed by it.
The 9th Company
Russian soldiers get trained for a mission in Afghanistan
Wittenberg
30-10-2016

I think I was supposed to hate the other guys
I'm sorry, was I supposed to care about these obnoxious, loud, misbehaven, ugly, drinking, gang raping soldiers? Once the stage moves to Afghanistan the movie gets better, but not enough to make up for it.
Good Kill
Pilot of unmaned drones is not happy with it's job
Wittenberg
30-10-2016

unfocused and over-edited
I was getting tired quickly of the whining that killing terrorists with a drone apparently isn't exciting enough for these people, and confused because then they start crying because the suddenly have moral conflict with it. Then there's the stiff dialogue and suspiciously insubordinate procedures.
Approaching the Unknown
A skilled engineer and solo astronaut must handle numerous challenges during his the voyage to Mars
Wittenberg
03-11-2016

Sober scifi with a few letdowns.
It has a lot going for it, like a nice techy (but not necessarily realistic) theme and a pleasant, sober approach that doesn't do cheap thrills. On the downside, the main actor is not really sympathetic, and the single 'capcom' guy plainly sitting behind a desk was just silly and cheap.
Capsule
Astronaut depens heavily on radiohelp from earth to get his faulty capsule to return home
Wittenberg
06-11-2016

A lot more was required to make it this bold idea work
A bold mov(i)e which almost exclusively shows the astronaut strapped in his seat. But the amateuristic, jumpy astronaut, the repetitious dialogues and unconvincing procedures are way insufficient to make it work. There's a twist at the end, but if you made it that far you'll probably no longer care.
Captain America: Civil War
All superhero's turn on each other for some reason
Wittenberg
11-11-2016

More boring and emotionless over the top stuff
In endless talking scenes, which made my son decide to watch something else, all sorts of story-lines from other movies are desperately and uninterestingly brought together. The battles are frantic but boring because noone ever gets hurt. And I still don't care about anyone.
Arrival
Linguist is asked to crack the language of the aliens who landed and ask them: why are you here?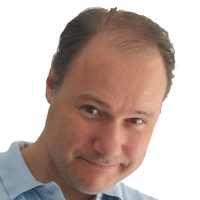 Wittenberg
17-11-2016

Elegant, deep and sober scifi, just the way I like it.
My favorite movie themes combined: science fiction and deep mystery/mind benders that will have you pondering days after. Excellent and refreshing.
Dead Pool
Dead Pool is off to avenge his creator (sure the superhero skills are cool but what it did to his skin, not so much)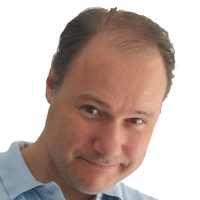 Wittenberg
20-11-2016

Refreshingly nasty
With his bad mouth, self awareness, humor and ultra cool action scenes, Dead Pool is a breath of fresh air amidst his unbearably boring Marvel colleagues. Story wise, it could step up a bit though as that felt shallow and plain.
Hacksaw Ridge
About the WW2 soldier who refused to touch a weapon, but worked mircales as a medic in the battelfield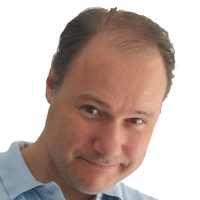 Wittenberg
20-11-2016

A truly impressive war story, fogged by Hollywood smudge
Considering the incredible heroism and war footage on offer, there was no need to add the rather cheesy and corny love interest and, more importantly, absolutely SMOTHER everything in patriotic, choir-blazing, slow-motion Hollywood kitsch.
American Ultra
Nerdy intorverted guy suddenly gets amazing fighting skills when a mysterious woman contacts him
Wittenberg
07-12-2016

Sassy and snappy
A sassy and snappy little movie that successfully mixes humor, action and some mystery. It just never reaches soaring highs in any of those fields.
The Neon Demon
Unbearably beautiful girl tries a career at modelling, but her beauty leads to a dark place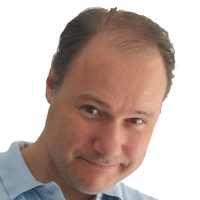 Wittenberg
07-12-2016

Beautiful contrasts
The beauty of the girl amidst the cold neon lights and people, which I guess symbolizes the harsh nature of the modelling world, works out great. It then builts up to an even greater contrast with death and gore, without ever becoming cheap or revolting. Wow.
The Brothers Grimsby
Lowlife british scumbag finds his long lost brother, and gets involved in his MI6 spy job along the way
Wittenberg
11-12-2016

Unprecentented vulgarities are not enough
Some of the scenes are so unbearably low and vulgar that in itself they could have given this movie some sort of cult status. Unfortunately, the lame action and humorless story surrounding is gets rid of that option.
Sing
In an animal world, a koala arranges a singing contest talent show
Wittenberg
15-12-2016

Delightful
A delightful movie with great music tracks and characters that will steal your heart. I did feel that the story could have used some more details, and they could have had some more fun with using odd animal species rather than the obvious choices seen here (monkeys, pigs, elephant).
Rogue One
How the rebels stole the plans for the Death Star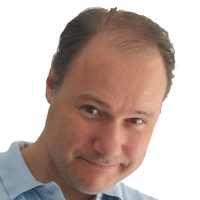 Wittenberg
18-12-2016

Staying loyal to the franchise has it's drawbacks
Despite exquisite action scenes and many memorable Starwars moments, something felt tired. How many dramatic Vader entrances must I care for? How many nameless (and still incompetent) stormtroopers killed? How many shields disabled just in time? How much dangling in high shafts?
Big Hero 6
Talented young inventor must befriend (and upgrade) a clumpsy medical robot in order to save the world from his own invention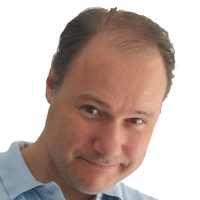 Wittenberg
26-12-2016

Excellent
A fantastic animation that is spot on with exiting action, great visuals, humor and it is not afraid to reach some deeper emotions as well.
Zoolander 2
Derek has retreated and gone out of fashion, but must come back into action to save his son
Wittenberg
26-12-2016

Not up to their potential
I dig the whacky Zoolander world and humor, but unfortunately this story was too formulaic and good jokes too scarce.
Triple 9
Corrupt agents doing one more gig get caught up in a swamp of distrust
Wittenberg
27-12-2016

Gloomy and effective but not very involving
It's good to see some dark, well-acted, sweaty, and straight up bad cop action again, with effective action/violence because it doesn't want to over dramatize or orchestrate anything. It would have helped though, if we knew a little bit more about these guys so we can sympathize a little better.
Land of Mine
After WWII, young german POW's are brougt to Denmark to clear the beaches of mines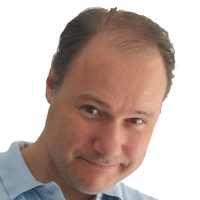 Wittenberg
29-12-2016

A good movie about something bad
Needless to say a rather depressing affair, but it isn't dwelling in it's misery. There's a (intentional?) contrast with the sunny beach, mellow light and ordeal that is taking place. The developing relationship with the ruthless captain and the boys worked for me.
Hardcore Henry
Awoken in half cyborg body, a man must constantly fight for his live, shown entirely from his vision viewpoint like in FPS POV games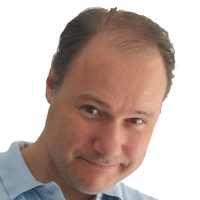 Wittenberg
04-01-2017

A fun ride if you can handle it
I should probably be complaining about the violence, lack of character development (yawn) and that how you'll get dizzy and exhausted from the restless camera. But I actually had a blast watching this. It is different, cool and highly entertaining.
Movies found: 835 | max movies per page: 100 | Showing: 251 - 350
Previous
Next