BoiledDown

.net




If everyone's a critic, then so are we!
TrollHunter
Found footage of a filmcrew following a trollhunter in Norway
Wittenberg
11-11-2013

Could have been much better if we believed in any of this
The shaky shots in darks woods are effective, as are the sound effects. But the movie is running out fuel quickly, the trolls are a bit too much to buy into the 'actual footage' thing, and the filmcrew are both scared out of their wits and rather indifferent about their adventures at the same time.
The Last Days on Mars
Mars mission is about to wrap up, when they find something in the rocks....
Wittenberg
23-11-2013

So close to being great
This would have been a bomb if it had a more original, imaginative story. Now it's just a good, quite scary and beautiful looking movie.
Scary Movie V
Spoofs, mostly about Mama and Paranormal Activity
Wittenberg
23-11-2013

A hideous collection of jokes with various degrees of failure
I actually liked 'Paranormal Whacktivity' better.
Human Centipede
Man makes a human centipede by stitching people together ass-to-mouth. No really, he does.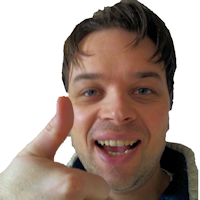 RockmeNow
24-11-2013

Still feeling slightly nauseous....
Although it has been quite some time since I actually watched this movie, I still get an awkward feeling remembering the gross scenes. Which is, on the other hand, rather impressive since I do not associate many movies with such enduring and intense (negative) emotions....
Wittenberg
18-08-2013

A horrendous but lasting experience
Effortlessly falls into the category: why the hell did they make this... and why the hell am I watching this? Painful, vulgar and almost unbearable to watch. But I remember it better than the average multimilliondollar super FX movie that I have seen lately.
Elysium
Man fights his way up to a spacehaven for the wealthy, so he can get cured from a disease.
RockmeNow
24-11-2013

Action packed scifi
This movie adds a whole new dimension to the term bullet time (great scene on how to shoot up robots for dummies). The story line is somewhat overly dramatic at times, but man... the action and visuals are impressive!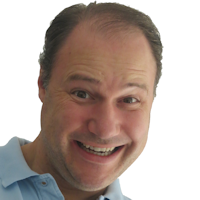 Wittenberg
18-08-2013

A very intense, thick a great looking science fiction action flick.
A treat for action scifi enthusiasts. Wonderful designs, fine acting, cool robots and ships and a high paced adrenaline story.
The Wolverine
Wolverine visits an dying admirer in Japan, but gets caught up in evil plans (and ninja's)
Wittenberg
01-12-2013

Grumpiness in Japan
It's not bad, but it is let down by too many slow scenes, a constantly grumpy staring Wolverine (yes we get it, he is a lonesome tormented hero!) and a story that feels like you have seen it many times before.
Man of Steel
Superman can no longer remain hidden when Zod arrives on earth
Wittenberg
01-12-2013

Superman remains tough to beat, and tough to make a good film out of
They have given him some worthy adversaries other than kryptonite, resulting in some really smashing showdowns. But the storytelling is messy, and Hollywood still doesn't realize that an overdose of fast, blurry and over the top destruction only leaves viewers bored and cut off from the movie.
Casablanca
World war II, boy meets girl (again), Germans doing their bad-ass stuff, self-sacrifice and true love
RockmeNow
07-12-2013

Perfect movie for a sentimental mood
Obviously this movie is a classic according to 95% of the world population, but until today I never seemed to be in the right mood to actually start watching it. The first minutes it felt somewhat dated, but soon I was fully drawn into the story. Overall an immersive experience, a classic indeed!
Kapringen
The negotiations that follow after a ship is hijacked by modernday pirates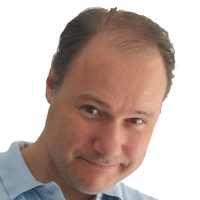 Wittenberg
08-12-2013

Strength by purity
Very well played and realistically shot drama, that cleverly switches between the cold, calculated negotiations and the sweaty, messy situation on the ship. It disposes of all ornaments, which makes it a honest if not somewhat sterile experience.
Kick-ass 2
The normal superhero joins a group of fellow citizin-heros and gets back into action
Wittenberg
14-12-2013

You may not get it
It is hard to connect with this strange mixture of crazy outfits, ridiculous people, bizarre plot, lessons in life and bloody violence. But once I did - way into the movie - I started to laugh and was quite entertained.
Movies found: 805 | max movies per page: 10 | Showing: 61 - 70
Previous
Next