BoiledDown

.net




If everyone's a critic, then so are we!
Ingress: The animation
Man who can sense the past of objects, gets caught up in a worldwide conspiracy involving even weirder stuff with dark energy
Wittenberg
16-05-2023

Lots to like, but too vague for it's own good
Another anime that I really wanted to like, with it's classy opening, cool animation and imaginative story. But it's also hard to follow, almost like it is struggling with it's own complexity as everyone keeps explaining stuff. And I HATE ALL ANIME GASPS DEEPLY.
1BR
Woman finally finds an appartment, but the local community holds dark secrets. Very dark.
Wittenberg
14-03-2021

It turns out, a decent horror thriller
My finger was resting on the stop button for the first 15 minutes, but then the story, performances and uncomfortable atmosphere materialized and made this a worthwhile movie indeed. May have been limited in budget, but played it out nicely.
I Saw the Devil
After his sister is murdered by a brutal serial killer, a cop hunts him down, nearly kills him then releases him to repeat the pattern
Wittenberg
29-12-2022

Hefty serial killer without much engagement
The serial killers methods are hefty and relentless, so you never feel sorry for the his painful fate. It's a good flick if you like serial killers and gore, but I didn't really feel involved mainly because the cop is such a sterile and robotic character.
Immortals
Gods select mortal man to act against the havoc of King Hyperio
Wittenberg
02-10-2013

Too nasty
It looks fantastic and was made well. But the brutality and sheer nastiness in the movie left a bad taste in my mouth. I am still having nightmares about Brazen Bulls.
The Ritual
Group of friends encounter witchcraft when they go hiking through Swedish woods
Wittenberg
17-08-2018

Decent horror in the woods
Overall it does a good job at harvesting the creepiness of woods and witches. Unfortunately, the guys are rather unsympathetic and it's hard to buy into their friendship. It also feels a bit linear; I was waiting for some sort of twist in the story.
Horns
In the search to find the killer of his girl, a wrongfully accused man develops some handy devilish traits along the way
Wittenberg
16-03-2015

Orginal and brave
This movie strikes some nice chords as it wanders into pleasant absurdity. Gradually, a more standard crime story takes over, which is less appealing by comparison. Still, extra points for originality and courage.
Pressure
Divers get stuck in a diving bell on the bottom of the ocean during a maintenance gig
Wittenberg
22-05-2016

Shame about the crew
Perfectly adequate in it's display of deep water fear and claustrophobia, but making all members chagrined assholes probably wasn't the best way to make me care.
From Beyond
Men built a device that allows dangerous beings from other dimensions to come to ours. A sexy psychiarist becomes interested.
Wittenberg
05-06-2022

A fun horror oldie
It's easy to smirk at this somewhat clumsy and overacted movie with a simplistic and sometimes odd story line. But I kind of enjoyed this quirky horror fantasy, with some practical effects that still pack a punch. Not all; some.
Unfriended
A single shot view of a computerscreen of a girl hanging out with friends on the web, when something dark from the past comes to haunt them
Wittenberg
04-09-2015

A novel and well executed horror idea
A bold idea that works surprisingly well and provided a unique scary movie. For sheer originality I wanted to rate this higher, but for that it would have needed more than these unappealing teen characters and a slightly more refined plot.
SISU
War veteran living a secluded live as a golddigger, must get back into action when nazi's cross his path
Wittenberg
04-07-2023

Some conlicting styles perhaps, but good entertainment
The basic concept of this mysterious old man taking down despicable nazi's in cool ways works for me. But it was too unrealistic to be taken seriously, yet not campy enough for that to be irrelevant. Still, something different with it's own vibe.
Durante La Tormenta
Through an electronic storm and old camera, a woman saves the live of a boy who died in the past. But now her own live is no longer what it was.
Wittenberg
04-07-2021

A more personal drama involving time paradoxes
I thought it was an interesting idea to have the effects of messing with time work on a more personal, relational level. And while it certainly works and creates a commendable movie, sometimes it felt more like a family drama and it sort of dozes off.
Safety Not Guaranteed
Three reporters go on a trip to seek out the story behind an man advertising time travel. Just how whack can he be?
Wittenberg
17-02-2013

a bit cold
Characters and atmosphere are a bit cold and unsympathetic, in an otherwise amusing and nicely found road/drama/love-movie (with a dash of sci-fi).
Closer to God
The aftermath of bringing the first cloned child into this world... or was it?
Wittenberg
16-06-2019

Uneasy in a good way
Has an effective, uneasy atmosphere, and the agonizing sensation of people trying to take care of a strange human in a room in the house, without really revealing what's in there. Could have had more impact with some more style and direction though, and booh for the misleading artwork.
Monstrous
Woman and her son want to leave the past behind in a new house near a pond... but something lurks
Wittenberg
30-10-2022

Great reveal and vibe, but somehow didn't quite nail it
The reveal at the end, and some pondering on my part, made me realize this is actually a pretty clever movie. But the bubbly 50's colors and cartoonish acting of the mother, while creating a unique atmosphere, sort of diminished the scares - which were already a bit cliched.
Stepbrothers
Two senile and failed men must coexist in one house when they become stepbrothers
Wittenberg
01-06-2013

Embarrasingly funny
Part of me thinks it could have been funnier given the two lead actors, but it is sill good fun.
The Imitation Game
The life and achievements of Alan Turing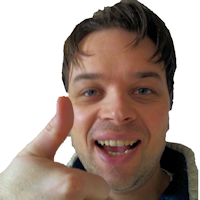 RockmeNow
25-01-2015

Bit boring movie with good acting
The movie provides an overview of the impressive achievements of Alan Turing during World War 2, as well as aspects of his personal life afterwards. Great role by Cumberbatch, but the pace is rather slow and I actually almost fell asleep towards the end (although it was also rather late).
Ad Astra
Astronaut sets off on a journey to make contact with his father, who was last seen at Neptune.
Wittenberg
07-10-2019

Not bad, but disappointment prevails
Brad Pitt in Space? 2001 meets Apocalypse Now? This movie couldn't possibly go wrong. And while it does have some great visuals and an intriguing atmosphere, I found that the apathetic character of Pitt, the hop-on hop-off space travel and underwhelming climax meant I ended up slightly disappointed.
John Wick
The Russian mafia kills the dog of the wrong ex-hitman
Wittenberg
17-05-2015

Stylish violent action, if not a bit repetitive
A violent movie with a gloomy and sweaty atmosphere and bucket loads of style. After a while though, the endless shootouts, and the mobsters' tendency to run into the hitman's arms without shooting, got a bit tiresome.
Devotion
A black aviator tries to make it it not just through the Korean war, but also through racism
Wittenberg
27-08-2023

A well made movie, somehow unable to excite
On the face of it, this was pretty close to a triple A movie. A touching and sincere storyline, impressive CGI and areal shots, and a professional and mature feel to it. Yet somehow, there was something lukewarm about it, unable to really move or excite me. Not quite sure what it was.
American Ultra
Nerdy intorverted guy suddenly gets amazing fighting skills when a mysterious woman contacts him
Wittenberg
07-12-2016

Sassy and snappy
A sassy and snappy little movie that successfully mixes humor, action and some mystery. It just never reaches soaring highs in any of those fields.
The Last Duel
Story behind the last official duel of the middle ages, when there were almost no colors
Wittenberg
11-12-2021

Well made and interesting, but know it's basically lengthy love drama
What a great idea to explore what was behind these duels: Who were these people? What were they fighting for? And while the movie is made with much class and great acting, it still felt like a love-triangle-jealousy kind of thing which almost is a bit soapy at times.
Extraction
Man is hired to extract a kidnapped son of a rich and powerful mob, and gets in whole lot of trouble
Wittenberg
13-11-2020

Good heavy duty action with some issues
A commendable action flick with some very well shot, high-octane, hard-hitting brawling going on. After a while though, the man's ability to endure pain and injury gets a bit much, and the annoying acting style of the kid makes it hard to buy into their supposedly developing bond.
Bone Tomahawk
Cowboys go on a mission to rescue fellow-cowboys who were kidnapped by brutal Indians
Wittenberg
10-05-2023

Served straight up, which is both good and bad
I was lured into this reading somewhere that it was a cross between western and horror. Wrongly so, because it really is a western with perhaps some gore at the end. It was okay; very linear, straightforward story with no window dressing. This made it pure and natural, but not really exciting.
Ghostbusters (2016)
Not withstanding mockery and misfortune, four women form a team to fight ghosts
Wittenberg
07-05-2017

Good fun, but it's really only comedy
Having all female leads was a good move to make it fresh, and overall I had a good time with this colorful and frisky comedy. It's predecessors, however, also threw in some genuine scares in creepiness in the mix, which made for a more exciting, balanced experience than this.
Noah
God asks Noah to built a boat to save all animals from the upcoming global flood
Wittenberg
21-09-2014

Strong but very religious (duh!)
Strong and well made epic. Once they are on the boat, the endless contemplations about God's intentions and whether killing baby's is ok, is quite a lot to take in.
Piranha 3D
Prehistoric piranhas attack horny party teens on boats and beaches
Wittenberg
22-05-2016

Quite good for what it is
Overall, this mixture of bad movie making, bloody horror, crap fx and boobs (and other genitalia) make for some for remarkably satisfying brainless popcorn entertainment.
La Nuée
Woman can barely support her family with a grashopper farm, until she finds out they yield better when fed blood
Wittenberg
07-08-2021

A sober animal horror that fails to push through
In a way, this is the eighties animal swarm horror movies re-imagined in a much more realistic, restrained and adult way. It works for the most part, but the same simple and slow atmosphere also had me yearning for some more excitement.
The Croods
Caveman family must explore new grounds in order to survive
Wittenberg
30-12-2013

Great prehistoric graphics and fun
Not overly successful in setting up characters you start to love, but beautifully rendered, quite exciting and good for a few laughs. I deduction half a point because it failed to make a lasting impression on my kids.
The Strays
A woman's high life is disturbed when two children show up
Wittenberg
08-03-2023

A decent horror drama
More drama than horror, but a feeling of increasing discomfort and dread is unmistakable. Everything is done pretty well, and I liked how the timelines of two perspectives come together. But part of me felt it remained a little lightweight, could have hit harder.
Robot & Frank
Grumpy old Frank is given a robot to look after him. What to do with it?
Wittenberg
23-03-2013

Nice machine
Timid but witty comedy.
Inside
Art burgar gets trapped inside a house for a long time, and needs to find ways to survive (and possibly escape)
Wittenberg
17-04-2023

Quite a unique survival movie
Indoor survival, what an idea! It's all executed perfectly fine, and Dafoe manages to not overdo the gradually increasing frustration and insanity. Nothing mind-blowing here, but it's a worthwhile and refreshingly different movie for sure.
Two days one night
A woman recovering from depression finds out she is going to lose her job, and starts fighting back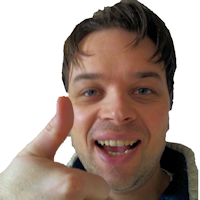 RockmeNow
13-02-2015

Okay
Slow paced movie with a rather straightforward plot, nevertheless managed to keep my attention. Interesting insight into moral issues that people are facing while struggling forward in current day society.
Passage to Mars
A documentary about an journey across the Arctic with a prototype vehicle (strangely a Humvee?) as a preparation for a journey to mars
Wittenberg
03-09-2017

Good but relies on tricks
I have mixed feelings about the constant voice over. There are only so many ways to depict a driving car, so they desperately needed to alternate with the shots of Mars, which, while atmospheric, felt a bit like cheating. It managed to keep me interested though.
Ant-man and the Wasp
They want to get mum back from the quantum realm, but a new ghost enemy, mafia and the FBI are complicating things
Wittenberg
16-12-2018

Succesful formula
It successfully prolongs the mixture of snappy action, heaps of humor and self reflection whilst still being exciting the same time. "Do you guys put 'quantum' in front of everything?" Haha.
Devilman Crybaby
A dude can turn into a devil without becoming evil, which gives him the powers to save the world from demons taking over.
Wittenberg
31-07-2020

Intriguing oddball
A really odd manga that is wrong for many reasons, and had me wondering why I was watching it several times. But the strange turned into intrigue, and kept me curious enough to watch all of it - which was rewarded by a tasty finale.
Caligula
Caligula kills the emperor to take his place, and descents into a life orgies, paranoia, delusions of grandeur and his demise
Wittenberg
07-08-2022

Something embarrasing you keep looking at
The change of static scenery's and unapologetic overacting makes it feel theatric. The many explicit sex scenes mostly come across as clumsy and awkward, as does the jumpy, idiotic and embarrassing behavior of Caligula. Yes, embarrassing was my main sensation, but I have to admit I was intrigued too
Mad Max Fury Road
Mad max winds up helping a truckload of women escape the evil desert people towards the promised land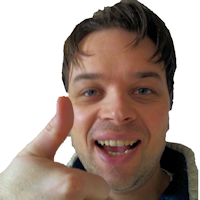 RockmeNow
15-01-2016

Was okay...
I liked the original Mad Max movies more....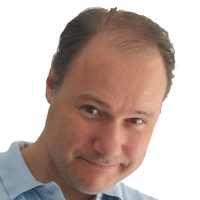 Wittenberg
01-11-2015

This was actually rather good
A great movie that is balanced right, looks tight and manages to maintain a sense of depth and style throughout the machine-flesh mayhem. I also liked how Max himself was a bit off, unconventional hero. A bit mad indeed, and therefore more interesting than your average hero.
After Earth
After crashlanding on a hostile planet, a boy must embark on a dangerous journey to save himself and his father.
Wittenberg
19-10-2013

Decent scifi survival adventure
I thought it was an original and good looking adventure that kept me interested all the way.
Along came Polly
After being brutally dumped on a honeymoon, a man gets a second change with an highschool (true) love
Wittenberg
17-05-2015

Funny and witty
An above average funny movie with quite a few good laughs. It's all courtesy of Stiller's monumental talent for painfully cringe-worthy situations we can all relate too. The rest of the cast is not too shabby either.
The Expendables 2
A simple recovery job quickly turns into something big for the Hollywood A-team of self proclaimed dinosaurs
Wittenberg
18-01-2014

Guilty pleasure
I liked it. Brutal, dumb, heavy duty action with some laughs thrown in.
UFO
Talented math student gets obsessed with a brief UFO sighting. Not only to find out about their intentions, but also the coverup surrounding it.
Wittenberg
09-02-2019

Intriguing little UFO tale
I was sort of waiting for a movie like this. Make the UFO secondary, and focus on what it does to people. This one sort of does that, and I was quite amused by it and liked the central role of mathematics. It can feel a bit low budget at times, but overall: yeh, a smart and nice surprise.
Attack on Titan
Humans built walls in defence of hungry giants. Until one wall is breeched....
Wittenberg
26-12-2015

Japanese kitch with chilling monsters
I may never get used to the silly Japanese overacting and kitsch expressions, but I have to say these pale giants with their lifeless stares are some of the more intense and terrifying monsters I have seen lately. Memorable and unique.
Greyhound
A warship protects a convoy from german wolfpack submarines during a dangerous pass in WW2
Wittenberg
28-02-2021

Good warmovie but short on real involvement
Enough thrills of naval combat to satisfy war movie aficionados like myself, but it's not perfect. The gray and dark tones seem excessive, and the story is a very basic mission-begins-mission-ends affair, causing a lack of involvement. The two flashbacks of a woman seem a futile attempt to fix this
Star Wars: Episode I - The Phantom Menace
In a mission to save a planet from a hostile takover, two jedi stumble across a boy with great promise.
Wittenberg
26-09-2013

Majestic saga lost in space
It had everything you could possibly wish for: spaceships, droids, lightsabers, jedi's, aliens and saga. It has a phenomenal pod race. But because of multiple factors, it is a somewhat dull experience.
Lebanon
The endeavours of an Israeli tank crew in the lebanon war, filmed entirely from within the tank and it's visor views on the outside world
Wittenberg
08-03-2015

Good, but let down by the 'crew'
The point of view of this movie is master stroke and works beautifully. But I found the scared, disjunct, insubordinate and unorganized crew - even before anything happens - unrealistic an unconvincing. I would have rather seen the tension come from war and claustrophobia, not amateurism.
Altered Carbon (season 1)
In a future bladerunner-like world where peoples change bodies as they see fit, a man is asked to investigate a murder
Wittenberg
05-04-2020

Ups and downs. Mostly up though.
I liked the overall concept, the dark yet sensual atmosphere, and some cool action scenes. But I was struggling with the ice cold characters, a lot of talking, the unnecessarily complicated story and the ridiculous Agatha Christie climax with the big reveal with everyone standing in a room.
The Superdeep
Russian horror about a rescue team entering the deepest researchfacility on earth where strange things have been occuring
Wittenberg
10-07-2021

Plenty to complain about, but enough going for it
Maybe it didn't quite nail the claustrophobic atmosphere the way it could have, it aches towards a B-movie and most characters are unlikable and simplistic. But I gotta say: the overall concept is creepy and done nicely, and the mold/spore enemy original and impressive. Nice music, too
Osmosis
Futuristic clinic develops an implant that will help people find their soulmate. But there are plenty of problems as the grand opening comes closer.
Wittenberg
05-03-2023

An original but sterile scifi drama
These series score with originality, a gloomy atmosphere and a couple of interesting storylines. However, the scenery, characters and atmosphere are so ice-cold and sterile that it is hard to empathize any with it - nor did I find everything very logical.
Padington 2
The bear is saving for a perfect gift for his aunt, but he is not the only interested in it
Wittenberg
30-08-2020

Warm and cozy
It's hard to fault this family-friendly, cozy, good looking and amusing comedy, as they balanced of of these things just about right for the target audience. Personally, I'd like some more edge, but this is probably the wrong movie to ask.
Air
In a poisoned world, Noah-like facilities harbor deep frozen scientists for better days. Two engineers are periodically woken up for maintenance duties.
Wittenberg
17-03-2018

Minimally pulled me through
A low budget affair that is in danger of having way too much time to fill up, and does so with long, overstretched scenes with very little in it. But, they managed to put in enough mystery and anxiety about the ending to make it work and keep me interested. Not too bad!
The Campaign
Cocky congressman suddenly faces competition from an unlikely candidate in the elections
Wittenberg
30-03-2014

Nice, but could have used a smarter story
Funny and witty spoof of contemporary politics, that's probably not far from the truth either. Slightly let down by a simplistic and predictable story.
Snowpiercer
Survivors of a frozen world found shelter on a selfsupporting train, driving endlessly circles. But a war of classes rages.
Wittenberg
03-08-2014

Interesting
At first I was put off by the cliched revolt of lowerclass people in dirty clothes and low lighting conditions. But as they fight their way to the higher class front of the train, color comes in literally and figuratively, bringing to live this interesting metaphor of real live society.
The Last Days on Mars
Mars mission is about to wrap up, when they find something in the rocks....
Wittenberg
23-11-2013

So close to being great
This would have been a bomb if it had a more original, imaginative story. Now it's just a good, quite scary and beautiful looking movie.
Earth to Echo
Distortions on telephones lead a group of friends to an extraordinary discovery, keeping them busy all night
Wittenberg
14-12-2014

The kids deliver
Not sure it needed those shaky camera shots, on top of an already restless story that is literally allover the place. Mostly though, this is a highly sympathetic, nicely done scifi adventure which radiates the same positive energy as E.T. and Super 8.
The Guilty
Police officer must do 911 operator work as a disciplinary measure, when he takes a call that will keep him up all night
Wittenberg
04-10-2021

A decent but not perfect single-person, single-location flick
One of those risky movies shot on a single location with a single actor holding everything together. It works - it is a thrilling watch. It lacks, however the craftsmanship or plot to really make it bite your nails, and would have benefited from more realism and a more likable lead character.
iBoy
A guy accidentely gets a piece of phone lodged in his brain, giving him superpowers he the uses for a good cause
Wittenberg
28-07-2020

A fair variation on superhero movies
The story is told more interestingly and seriously as the title and subject would have you think, and I quite enjoyed this small but tasteful superhero variation.
I Am Mother
In a secluded facility, a robot raises a little girl as a first in a repopulation program for a toxic earth, but then the girl let's in an unexpected visitor.
Wittenberg
08-06-2019

Decent
A decent looking and interesting story with plot twists that, while not completely unexpected, keep things interesting. After a while it started to drag a bit, and I found the visitor so unpleasant and annoying that, instead of sympathizing with her, I wished mother would have gotten rid her.
The boxtrolls
Bunch of trolls living in boxes and causing mayhem, are hunted and captured by an evil man. A boy who grew up among the trolls tries to save them...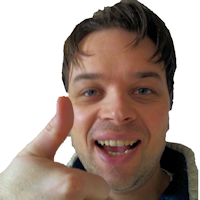 RockmeNow
20-01-2015

Slightly sinister animation movie
A nicely animated movie with some anticipated twists in the plot every now and then. Somehow I wasn't completely pulled in by the story, but an enjoyable watch anyway.
Arctic Void
Televisioncrew on a boat in the Arctic tries to keep their sanity (and stay alive) after all passengers dissappear in an instant
Wittenberg
27-02-2022

Sweet little mystery
It could be said that the content is fairly minimal, but this didn't bother me at all. It is wonderfully mysterious, the slowness just adds to atmosphere and feeling of desolation, and they were really able to get the most out of the awe inspiring scenery and mystical abandoned town.
Texas Chainsaw Massacre (2022)
Folks buy an old town to turn it into something hip, but one house still contains the freaky villain from the seventies
Wittenberg
27-05-2023

Succesful slasher
While I suspect fans of the original have plenty to complain about, in itself I found this to be a fairly solid slasher movie. It has some good gore, and the tension in some scenes is well done and certainly above average.
2067
When oxygen is running out, someone is sent into the future to bring back a solution
Wittenberg
05-04-2021

Fine time traveling
For the most part this is quite a charming and sympathetic movie that has it's own time traveling story to tell, without over-complicating things but still challenging you to keep up. I am not so sure about the rather insecure and frequently sobbing main character though.
Sin City: A Dame to Kill For
Two stories of people trying to get by in the dark, violent and sweaty world of Sin City
Wittenberg
28-04-2015

Beautifull but distant
Once again beautifully crafted and a marvel to look at. But once the effect wears off, you're left with 1-dimensional, quite unlikable characters whom it is hard to care for, in a world so exaggerated it is hard to believe in.
10 Cloverfield Lane
After a carcrash, a girl finds herself hijacked in an underground shelter, appearantly because there's global catastrophy outside?
Wittenberg
23-06-2016

Decent scifi mystery that fails short of being great
A very decent flick with some nice ideas and a good script. The mystery of what's going on, as well as the performances and darkness were a bit mellow for my taste.
Grotesque (2009)
A young couple is taken hostage and submitted to grotesque torture. Yeh, that's pretty much the story.
Wittenberg
20-08-2023

Ultrapainful and hard to watch, with no payoff or clue to any of it
I was never drawn to torture movies, and by God I hope this is the most painful one in existence. I am giving this 7 points for it is not necessarily badly made, it managed to rattle me inside, made me look away and almost made me give up entirely. But that does not mean I recommend viewing it.
The Unborn
Two security officers guard and secure and builing the night before it gets demolished. Strange things happen.
Wittenberg
31-07-2021

Familiar, but done right
Although we certainly have seen similar things, I thought this was well above the norm. Apparently there is still merit in horror featuring walking around dark places with flashlights. The atmosphere is creepy and unnerving, and I liked the lead actress slowly loosing her cool.
Star Wars: Episode II - Attack of the Clones
Obi finds out about the clone army, and lots of other stuff going on too.
Wittenberg
28-08-2015

Mixed up
While it contains several outstanding scenes and sound effects (seismic charge!) to make it worthwhile, it is let down big time by an overload of boring politics, cringe worthy attempts at drama and awkward slapstick.
Drone
Familyman secretly serves as a contractor flying execution missions with drones, but he's not as save as he thinks
Wittenberg
14-04-2019

Yes, it is leading somewhere
For while I thought this movie was compensating a lack of substance with long scenes, slow montage and drifting off from the source material. But slowly the realization of what's going on is creeping in, climaxing in the agonizing dinner scene. Not what I thought it would be, but quite decent.
The Head Hunter
Medieval solitary warrior is combating demons and collecting their heads
Wittenberg
29-11-2021

Nice surprise that dares to do things differently
I quite liked this little nugget. The way we see him going about his work without even seeing the demons, and without any pampering explanation, is pleasantly mysterious and makes us observers peeking into his life. It keeps it intimate and compact, and the visuals are nice.
Triple 9
Corrupt agents doing one more gig get caught up in a swamp of distrust
Wittenberg
27-12-2016

Gloomy and effective but not very involving
It's good to see some dark, well-acted, sweaty, and straight up bad cop action again, with effective action/violence because it doesn't want to over dramatize or orchestrate anything. It would have helped though, if we knew a little bit more about these guys so we can sympathize a little better.
The Avengers
Team of superhero's must save earth from an evil god with evil plans
Wittenberg
26-09-2013

Too super
A good-looking fun ride which radiates positive energy. But gees, with so many superpowers combined, a truly exciting confrontation with evil is out of the equation. It's also too plain silly to be really exciting.
Vanishing Waves
Science team tries to save a comatose patient by connecting her brain with that of a a healthy subject.
Wittenberg
10-09-2014

Kills it's darlings
Much to my regret, this movie kills most it's wonderful, imaginative and tasteful scenes, by endlessly dwelling in them. The unprofessional and unlikely science guy and his motivations are also a dissonant I wished they had left out. Too bad, as this had potential for becoming a mesmerizing gem.
The Spine of the Night
Animation about a power struggle involving witchcraft
Wittenberg
12-11-2021

Plenty to like but not to feel
Overall a satisfactory experience for animation enthusiast like myself, with some imaginative action and storytelling. But with no background story and no real character to know or love, it's doesn't really hit you emotionally.
Blue Jasmine
Woman becomes emotionally unstable after her wealthy, cheating and fraudulent husband goes to prison, but tries to get on with her life anyway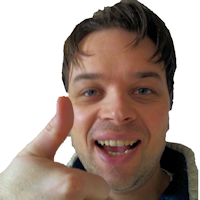 RockmeNow
17-03-2014

Typical Woody Allen movie?
I heard rumours that some Woody Allen movies are actually not that bad. This certainly is a movie aimed at character building and slow story telling, but nevertheless kept me interested till the last scene. Eventually, I even felt sorry for the main character, played by Cate Blanchett.
Jungle Cruise
Woman charters a captain to take her into the jungle to find mysterious healing plant
Wittenberg
27-12-2021

Fun adventure let down by the CGI fights
A lively adventure movie with a 'classic' atmosphere, and fun performances of the main characters and their constant quarrels. Like many other CGI-heavy movies, I found the combat scenes hard to follow, unpleasant and ultimately not very exciting. I wish they kept them more 'classic' as well.
The Endless
Two brothers go back to a 'ufo death cult' they broke free from in the past. Strangeness awaits.
Wittenberg
12-04-2023

Decent, but left a slighly unfinished feeling
Without overreaching within a limited budget, this manages to setup quiet a modest but enticing story and mood to make you curious. It can be a bit sluggish though and, while I find the open ended nature fitting, it did feel like it was a a bit insecure about it's own plot and meaning.
The LEGO Batman Movie
Batman must not only face the usual enemies (all at once), but also his inner self
Wittenberg
19-02-2017

Too fast and furious
A colorful blast of action and endless jokes. Maybe I am getting old, but I found everything too fast and insanely frantic, making it impossible to follow and keep up. The few moments of silence (mostly also intended as a joke) felt like I could breathe again.
Pacific Rim
To combat giant monsters from the sea, mankind built equally giant robots. Really GIANT.
Wittenberg
04-08-2013

Also a ferocious battle between great CGI and a great movie
Even a spectacle of this caliber, with such magnificent visuals, still would need a better story and characters to leave a lasting impression and score higher. But the dumb 'n fun factor sort of works here.
Ultrasound
Due to a flat tire man is forced to spend the night at strangers, but it marks the beginning of his entire reality falling apart
Wittenberg
14-04-2022

Intriguing but executed a bit dull
It is hard to follow, but in a nice, mindfuck twisted way, and it is carried on a diligent synth ambient track as well. But something about it is a bit simplistic and uninspired, like the creators were more interested in the idea itself that the presentation of it.
Voyagers
Another shipment of space colonist, this time with childred bred specifically for this long journey. Will they keep it cool?
Wittenberg
21-05-2021

Perfectly fine but not so subtle group dynamics in space
It seems reasonable to deem it "Lord of the flies" in space, and I see no shame in it. I liked it. It's just that the emergence of the 'bad group' seemed forced and rushed. It would have been more interesting if they had genuine and reasonable different views instead of just being jerks.
Cobweb
Boy with shit parents and no friends hears a voice coming from the walls, reaching out to him...
Wittenberg
20-09-2023

Something borrowed, something new
Although it uses some familiar ideas and scares, it also manages to have a story and atmosphere of it's own. Nothing spectaculair perhaps, but certainly a well rounded package and decent horror at that.
Seeking a friend for the end of the world
With a few days remaining before a world apocalypse, two people go on a roadtrip to pursue their last wishes.
Wittenberg
03-02-2013

The end of the world should have been nicer
Good to see people preparing for the end of the world in a reasonably calm and peaceful fashion for once. Starts of great, but then sort of loses it's pace and is neither witty or dramatic enough to really keep interest. I couldn't really attach to either of the main characters or their supposed relationship.
Terminator 3 Rise of the Machines
Again, a terminator comes back in time to secure the future. Again, he is hunted down by an advanced terminator model
Wittenberg
11-05-2014

A lesser but stilll adequate episode
Not as epic and overwhelming as the preceding parts, in part because of the rather dull main characters. Still, there's plenty of Terminator goodness in here to have a good time. Average actionmovies back then still were more fun than the soulless fx bonanzas we get nowadays.
Orphan
After a miscarriage a family takes in an orphan, but they take in a lot more than they bargained for
Wittenberg
20-02-2022

Adult enough to avoid horror pitfalls, but doesn't add much either
For the most part it stays away from cheap scares, and has enough confidence to slowly but surely built up the tension and story, and reach a fairly creative reveal. But it fails to get under your skin as it remains slightly tame and suffers from some implausibility.
The Last Stand
Sherrif spents his last working days in a quite bordertown near Mexico, until an escaped criminal plans his escape route straight to it.
Wittenberg
12-10-2013

Solid
A somewhat uncomfortable mix of blood spills and goofy humor degrade this otherwise solid and gun fun action movie.
X-Men: Days of Future Past
Sentinels threaten the existence of the mutants, so they sent Wolverine back in time to prevent them from ever being built. Sort of like that one movie.
Wittenberg
26-10-2014

Freaks!
Smooth, sparkling and good looking entertainment. But these mutants and their adventures are stereotypes by definition, that won't lock in emotionally. I also thought Wolverine was out of place as the sensible mediator trying to get people to change their ways.
Old
People trapped on a secluded beach get old very quickly
Wittenberg
28-08-2021

Attractive mystery let down by words and characters
I love Shyamalan's enticing and mysterious stories, as well as the way he floats the camera through them. So I will probably watch all of them, but unfortunately this one was let down by rather clunky dialogue, delivered unnaturally by odd characters. It felt like watching a play.
Rosemary's Baby
Rosemary and her husband move into a luxury appartment where she gets pregnant. The friendly but nosy neighbours hold dark secrets
Wittenberg
14-08-2023

Good, but may have lost the effect it once had
I'd be happy to acknowledge the impact that this slowly unfolding and psychological horror must have had back in the days, and I quite enjoyed it as well. But in the now, I found the bigger part of it very chatty and the climax barely making up for it.
G.I. Joe: Retaliation
When almost all GI Joe's are taken out, it's up to the remaining 3 Joe's to save he world and restore the team.
Wittenberg
12-01-2014

Succesfull action silliness for adults
Sure it's over the top silly. But there's something right about this movie. It doesn't claim to be more than it is, some of the action is just plain cool, and it has the right amount of violence and gloominess to prevent you from feeling like you're watching PowerRangers.
Isn't it Romantic
no-life woman bumbs her head and wakes up in a Romatic Comedy
Wittenberg
08-04-2019

I just wish it was nastier
It's a great idea that will yield a few laughs. But ironically, it's not really funnier than the movies it is making fun of, and even comes up with the very moral lesson I thought it was revolting against.
Tokyo Gore Police
A special police officer is on an assigment to take care evil modified humans, which involves a lot of bloodshed
Wittenberg
23-03-2023

Entertaining blood fountains
For the most part I was very entertained by the bizarre atmosphere and blood fountains. It's a nice doze of insanity that is so over the top you can enjoy without remorse. After a while though, it did get a bit pointless and clueless.
The Lego Movie 2: The Second Part
Our lego friends venture into strange new worlds so there can be peace between two lego realms
Wittenberg
07-08-2019

More of the same
I could see all the things I loved about the original, yet I felt a bit indifferent about it without knowing exactly why. I guess it really is more of the same, which - even if that means more of a good thing - means the initial excitement is not here. But hey: it's still a dazzling lego movie!
Mother / Android
When all butler androids turn roque against mankind, a pregnant woman and friend embark on a journey to a safe place
Wittenberg
14-01-2022

Good, misses some opportunities
A more than decent survival and motherhood story, but it could have been denser and nerve-wrecking in places. Also, there's a twist near the end that could have been huge, but it's almost like they didn't really follow up on it, and went with a rather swampy emotional ending instead.
Veronica
Ouija board. Trouble.
Wittenberg
03-08-2018

Familair but with it's own sauce
Story wise it is familiar material, but the scares are quite subtle and less hysteric than usual. I liked the Spanish vibe on this and especially the three kids were great. But why it's hailed as one of the scariest movies ever made, I have no idea. The music sounds outdated and isn't helping.
Svart Krabba
In a fictive war, soldiers are send into the night on skates, to cross a lake for a world saving mission
Wittenberg
26-05-2022

Decent little war movie that does things differently.
Overall it doesn't feel very plausible, and some of the combat feels slightly tame and lacking suspense. But it's different, varied and builts up to a unexpectedly large finale and plot twist. An amusing watch for sure.
Shadow in the Cloud
A young women with a top secret cargo rides a long an all-male bomber mission - that is being attack by strange things...
Wittenberg
04-07-2021

The individual parts are not all that, but as a whole it works
It's quite easy to point out several flaws in it, especially the first half with the endless intercom chatter. But the atmosphere is unique, and pointing out the unrealistic scenes somehow seems irrelevant, as these seem like metaphors for the struggle for womanhood in a male world.
Spawn
Killed assassin makes a deal with the devil to lead his army with new superpowers, and in return he may see his wife again
Wittenberg
25-10-2017

Not brilliant, but has plenty of tricks to make it work
People weren't to keen on this comic adaptation, but I am quite ok with it. There's a special kind overacting that seems just right for a movie like this, I liked the dark theme and some of the fx, the clown is just awesome and the movie simply entertains.
Side effects
After prescribing one betablocker too many, things go bad for both the psyhiatrist and the patient.
Wittenberg
04-08-2013

Far-fetched plots also have side effects
Good, but as the story becomes more and more unbelievable, your involvement in this movie wears off.
Love and Monsters
A monster apocalypse forces people to live underground. One not so brave dude decides to travel over te surface to reunite with the love
Wittenberg
21-05-2021

Layed-back but amusing monster film
I found it to be a bit slow-ish and perhaps lacking some real suspense, but overall there is a nice, friendly atmosphere, a good sense of adventure and some well done monster brawls. Suitable for a younger audience without being childish.
As Above So Below
Mockumentary about a historian and friends who go into tunnels below Paris to find an ancient stone. But there's things down there.
Wittenberg
28-06-2015

Reasonable
Mockumentaries en found-footage appearantly must feature teens. Always. The subplots and themes within the tunnels appear a bit rushed and underdeveloped. But there are still some good scares and effective claustrophobic scenes down there too!
Guillermo del Toro's Cabinet of Curiosities
A bunch of horror stories
Wittenberg
29-01-2023

Fun, not terrifying, dark tales for adults
While some of these stories can get quite gruesome - there's a lot of full frontal decaying corpses - the overall atmosphere is more akin towards mystery and dark fairy tales for adults, in terms of style and music. Two I found rather weak, but rest of them quite enjoyable.
Movies found: 960 | max movies per page: 100 | Showing: 391 - 490
Previous
Next