BoiledDown

.net




If everyone's a critic, then so are we!
Midway
About the famous WW2 battle in the pacific, after Pearl Harbour
Wittenberg
23-12-2019

I feared worse
There's the inevitable movie cliches. The main gum-chewing hero was annoying as hell. But I like how his character changed as he was given responsibility, and the movie features plenty of well done and good looking battle scenes. Yet none of it really stuck as I left the theater.
American Ultra
Nerdy intorverted guy suddenly gets amazing fighting skills when a mysterious woman contacts him
Wittenberg
07-12-2016

Sassy and snappy
A sassy and snappy little movie that successfully mixes humor, action and some mystery. It just never reaches soaring highs in any of those fields.
From Beyond
Men built a device that allows dangerous beings from other dimensions to come to ours. A sexy psychiarist becomes interested.
Wittenberg
05-06-2022

A fun horror oldie
It's easy to smirk at this somewhat clumsy and overacted movie with a simplistic and sometimes odd story line. But I kind of enjoyed this quirky horror fantasy, with some practical effects that still pack a punch. Not all; some.
Triple 9
Corrupt agents doing one more gig get caught up in a swamp of distrust
Wittenberg
27-12-2016

Gloomy and effective but not very involving
It's good to see some dark, well-acted, sweaty, and straight up bad cop action again, with effective action/violence because it doesn't want to over dramatize or orchestrate anything. It would have helped though, if we knew a little bit more about these guys so we can sympathize a little better.
The Imitation Game
The life and achievements of Alan Turing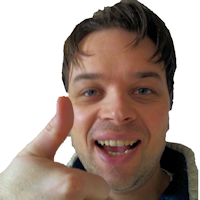 RockmeNow
25-01-2015

Bit boring movie with good acting
The movie provides an overview of the impressive achievements of Alan Turing during World War 2, as well as aspects of his personal life afterwards. Great role by Cumberbatch, but the pace is rather slow and I actually almost fell asleep towards the end (although it was also rather late).
Code 8
Man with electrical superpowers has no to choice but to use them for shady business so he can pay for his mother's medical bills
Wittenberg
01-08-2020

Solid but with some windowdressing
Overall this was quite solid and featured good acting and atmospherics. But ultimately the superpowers and cool airdrop-robots started to feel as window dressing, because they didn't really seem to matter for the development of the story, and a slightly underwhelming crime story was what remained.
Piranha 3D
Prehistoric piranhas attack horny party teens on boats and beaches
Wittenberg
22-05-2016

Quite good for what it is
Overall, this mixture of bad movie making, bloody horror, crap fx and boobs (and other genitalia) make for some for remarkably satisfying brainless popcorn entertainment.
12 years a slave
Another movie on slavery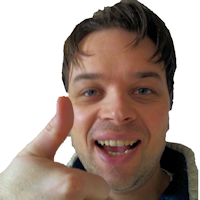 RockmeNow
29-01-2014

An African American living in New york is kidnapped and sold as slave
Based on a true story addressing the gruesome consequences of slavery in the southern states of mid 19th century America. Although I can appreciate this movie and the message it portrays, there are other movies on this topic that I find more memorable.
Side effects
After prescribing one betablocker too many, things go bad for both the psyhiatrist and the patient.
Wittenberg
04-08-2013

Far-fetched plots also have side effects
Good, but as the story becomes more and more unbelievable, your involvement in this movie wears off.
The Last Duel
Story behind the last official duel of the middle ages, when there were almost no colors
Wittenberg
11-12-2021

Well made and interesting, but know it's basically lengthy love drama
What a great idea to explore what was behind these duels: Who were these people? What were they fighting for? And while the movie is made with much class and great acting, it still felt like a love-triangle-jealousy kind of thing which almost is a bit soapy at times.
Monstrous
Woman and her son want to leave the past behind in a new house near a pond... but something lurks
Wittenberg
30-10-2022

Great reveal and vibe, but somehow didn't quite nail it
The reveal at the end, and some pondering on my part, made me realize this is actually a pretty clever movie. But the bubbly 50's colors and cartoonish acting of the mother, while creating a unique atmosphere, sort of diminished the scares - which were already a bit cliched.
1BR
Woman finally finds an appartment, but the local community holds dark secrets. Very dark.
Wittenberg
14-03-2021

It turns out, a decent horror thriller
My finger was resting on the stop button for the first 15 minutes, but then the story, performances and uncomfortable atmosphere materialized and made this a worthwhile movie indeed. May have been limited in budget, but played it out nicely.
Mad Max Fury Road
Mad max winds up helping a truckload of women escape the evil desert people towards the promised land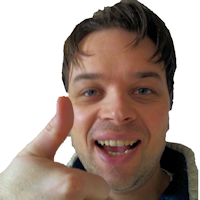 RockmeNow
15-01-2016

Was okay...
I liked the original Mad Max movies more....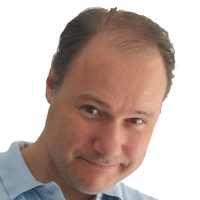 Wittenberg
01-11-2015

This was actually rather good
A great movie that is balanced right, looks tight and manages to maintain a sense of depth and style throughout the machine-flesh mayhem. I also liked how Max himself was a bit off, unconventional hero. A bit mad indeed, and therefore more interesting than your average hero.
The LEGO Batman Movie
Batman must not only face the usual enemies (all at once), but also his inner self
Wittenberg
19-02-2017

Too fast and furious
A colorful blast of action and endless jokes. Maybe I am getting old, but I found everything too fast and insanely frantic, making it impossible to follow and keep up. The few moments of silence (mostly also intended as a joke) felt like I could breathe again.
Two days one night
A woman recovering from depression finds out she is going to lose her job, and starts fighting back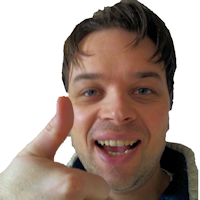 RockmeNow
13-02-2015

Okay
Slow paced movie with a rather straightforward plot, nevertheless managed to keep my attention. Interesting insight into moral issues that people are facing while struggling forward in current day society.
Closer to God
The aftermath of bringing the first cloned child into this world... or was it?
Wittenberg
16-06-2019

Uneasy in a good way
Has an effective, uneasy atmosphere, and the agonizing sensation of people trying to take care of a strange human in a room in the house, without really revealing what's in there. Could have had more impact with some more style and direction though, and booh for the misleading artwork.
Along came Polly
After being brutally dumped on a honeymoon, a man gets a second change with an highschool (true) love
Wittenberg
17-05-2015

Funny and witty
An above average funny movie with quite a few good laughs. It's all courtesy of Stiller's monumental talent for painfully cringe-worthy situations we can all relate too. The rest of the cast is not too shabby either.
Durante La Tormenta
Through an electronic storm and old camera, a woman saves the live of a boy who died in the past. But now her own live is no longer what it was.
Wittenberg
04-07-2021

A more personal drama involving time paradoxes
I thought it was an interesting idea to have the effects of messing with time work on a more personal, relational level. And while it certainly works and creates a commendable movie, sometimes it felt more like a family drama and it sort of dozes off.
La NuĂŠe
Woman can barely support her family with a grashopper farm, until she finds out they yield better when fed blood
Wittenberg
07-08-2021

A sober animal horror that fails to push through
In a way, this is the eighties animal swarm horror movies re-imagined in a much more realistic, restrained and adult way. It works for the most part, but the same simple and slow atmosphere also had me yearning for some more excitement.
Lebanon
The endeavours of an Israeli tank crew in the lebanon war, filmed entirely from within the tank and it's visor views on the outside world
Wittenberg
08-03-2015

Good, but let down by the 'crew'
The point of view of this movie is master stroke and works beautifully. But I found the scared, disjunct, insubordinate and unorganized crew - even before anything happens - unrealistic an unconvincing. I would have rather seen the tension come from war and claustrophobia, not amateurism.
Extraction
Man is hired to extract a kidnapped son of a rich and powerful mob, and gets in whole lot of trouble
Wittenberg
13-11-2020

Good heavy duty action with some issues
A commendable action flick with some very well shot, high-octane, hard-hitting brawling going on. After a while though, the man's ability to endure pain and injury gets a bit much, and the annoying acting style of the kid makes it hard to buy into their supposedly developing bond.
Veronica
Ouija board. Trouble.
Wittenberg
03-08-2018

Familair but with it's own sauce
Story wise it is familiar material, but the scares are quite subtle and less hysteric than usual. I liked the Spanish vibe on this and especially the three kids were great. But why it's hailed as one of the scariest movies ever made, I have no idea. The music sounds outdated and isn't helping.
The Terminator
In the future, killer robotmachines rule, and send a terminator cyborg back to the presents prevent prevent the human rebellion leader from ever being born.
robocop
13-02-2013

Not bad for such a wuzz
It lacks soul like i have. In the end, it is human decision making that settles things.
Catwoman88
01-02-2013

Could have been better meow
This movie needed more latex I could have privided, as well as more meow. Anywway this review is a bit on the long side for testing purposes.
Show previous reviews
Hide previous reviews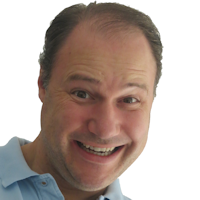 Wittenberg
31-01-2013

The definition of cyborg
This movie not only is still the final word in cyborgs, it also demonstrated how such a movie could be genuinly exciting and intellegent.
Ad Astra
Astronaut sets off on a journey to make contact with his father, who was last seen at Neptune.
Wittenberg
07-10-2019

Not bad, but disappointment prevails
Brad Pitt in Space? 2001 meets Apocalypse Now? This movie couldn't possibly go wrong. And while it does have some great visuals and an intriguing atmosphere, I found that the apathetic character of Pitt, the hop-on hop-off space travel and underwhelming climax meant I ended up slightly disappointed.
Spawn
Killed assassin makes a deal with the devil to lead his army with new superpowers, and in return he may see his wife again
Wittenberg
25-10-2017

Not brilliant, but has plenty of tricks to make it work
People weren't to keen on this comic adaptation, but I am quite ok with it. There's a special kind overacting that seems just right for a movie like this, I liked the dark theme and some of the fx, the clown is just awesome and the movie simply entertains.
Attack on Titan
Humans built walls in defence of hungry giants. Until one wall is breeched....
Wittenberg
26-12-2015

Japanese kitch with chilling monsters
I may never get used to the silly Japanese overacting and kitsch expressions, but I have to say these pale giants with their lifeless stares are some of the more intense and terrifying monsters I have seen lately. Memorable and unique.
Caligula
Caligula kills the emperor to take his place, and descents into a life orgies, paranoia, delusions of grandeur and his demise
Wittenberg
07-08-2022

Something embarrasing you keep looking at
The change of static scenery's and unapologetic overacting makes it feel theatric. The many explicit sex scenes mostly come across as clumsy and awkward, as does the jumpy, idiotic and embarrassing behavior of Caligula. Yes, embarrassing was my main sensation, but I have to admit I was intrigued too
2 Guns
Two undercovers get into a corrupt mess and need each other to fight their way out again
Wittenberg
05-01-2014

Solid chemistry but forgetable
A solid action comedy with good chemistry between the main players. It lacks standout moments though, I have already forgotten this movie.
We're the Millers
Smalltime drugdealer assembles a fake family as a coverup during a drug transfer in mexico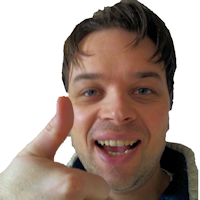 RockmeNow
06-01-2014

Easy-going uncomplicated comedy
Original jokes, more than the occasional laugh, and Jennifer Anniston doing lap dances, what else could you possibly want from a movie nowadays?
Wittenberg
20-12-2013

A feelgood wih a bite
Funny actors, deliciously embarrassing moments and some wicked jokes easily lift this feelgood movie above average.
The Discovery
When an afterlife is scientifically proven, suicide becomes rampant because people try to get there
Wittenberg
10-06-2017

Not all I hoped, bit I still liked it
Part of me wished it was more about the discovery itself, part of me wished it was deeper en creepier, but the rest of me was quite pleased with the sober, depressing and character based-approach that still manages to intrigue and serve a satisfying climax.
Sin City: A Dame to Kill For
Two stories of people trying to get by in the dark, violent and sweaty world of Sin City
Wittenberg
28-04-2015

Beautifull but distant
Once again beautifully crafted and a marvel to look at. But once the effect wears off, you're left with 1-dimensional, quite unlikable characters whom it is hard to care for, in a world so exaggerated it is hard to believe in.
10 Cloverfield Lane
After a carcrash, a girl finds herself hijacked in an underground shelter, appearantly because there's global catastrophy outside?
Wittenberg
23-06-2016

Decent scifi mystery that fails short of being great
A very decent flick with some nice ideas and a good script. The mystery of what's going on, as well as the performances and darkness were a bit mellow for my taste.
Horrible bosses
Three friends take a stand against their horrible bosses
Wittenberg
22-02-2013

Some good laughs
It doesn't get hilarious but is a very funny movie nonetheless.
Star Wars: Episode II - Attack of the Clones
Obi finds out about the clone army, and lots of other stuff going on too.
Wittenberg
28-08-2015

Mixed up
While it contains several outstanding scenes and sound effects (seismic charge!) to make it worthwhile, it is let down big time by an overload of boring politics, cringe worthy attempts at drama and awkward slapstick.
The boxtrolls
Bunch of trolls living in boxes and causing mayhem, are hunted and captured by an evil man. A boy who grew up among the trolls tries to save them...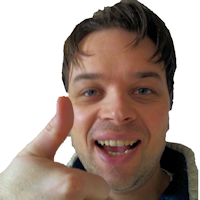 RockmeNow
20-01-2015

Slightly sinister animation movie
A nicely animated movie with some anticipated twists in the plot every now and then. Somehow I wasn't completely pulled in by the story, but an enjoyable watch anyway.
Devilman Crybaby
A dude can turn into a devil without becoming evil, which gives him the powers to save the world from demons taking over.
Wittenberg
31-07-2020

Intriguing oddball
A really odd manga that is wrong for many reasons, and had me wondering why I was watching it several times. But the strange turned into intrigue, and kept me curious enough to watch all of it - which was rewarded by a tasty finale.
Extermination
Family tries to survive an invasion from outer space and learn something about themselves along the way
Wittenberg
02-08-2018

Very decent scifi with a nice twist
All in all this was quite classy and stylistic most of the time, and it has a satisfactory twist as well. It does, however, dwell in certain scenes, and features some horrible cliches like a little girl risking everyone's lives to get her teddybear. Ugh.
Ninjago
The green ninja is having daddy issues, so he and his team venture into the jungle to find the ultimate ultimate weapon to defeat him
Wittenberg
11-10-2017

Unbalanced
These LEGO movies will deliver the frantic action and fun, but I found it an unbalanced with a restless first half and then too much over-emotional scenes in the second one. But who am I? My son rated it 9.5.
Eagle vs. Shark
Nerdgirl in pursuit of a nerdguy
Wittenberg
07-07-2014

Touching
The lead actress steals your heart the minute she appears on the screen, and takes you into a funny, touching and quite unique love story. Looses some momentum as it progresses, though
The Guilty
Police officer must do 911 operator work as a disciplinary measure, when he takes a call that will keep him up all night
Wittenberg
04-10-2021

A decent but not perfect single-person, single-location flick
One of those risky movies shot on a single location with a single actor holding everything together. It works - it is a thrilling watch. It lacks, however the craftsmanship or plot to really make it bite your nails, and would have benefited from more realism and a more likable lead character.
The Head Hunter
Medieval solitary warrior is combating demons and collecting their heads
Wittenberg
29-11-2021

Nice surprise that dares to do things differently
I quite liked this little nugget. The way we see him going about his work without even seeing the demons, and without any pampering explanation, is pleasantly mysterious and makes us observers peeking into his life. It keeps it intimate and compact, and the visuals are nice.
The Hobbit: The Desolation of Smaug
Hobbits reach the mountain and Bilbo confronts the dragon
Wittenberg
04-01-2014

Beautiful failure
You have to admire the sheer beauty and magnitude of this spectacle. But there is also a feeling of disappointment, as I cannot really get into this movie, feel for any of the characters, appreciate the campy slapstick action or take in the wash of special effects.
Brain Dead / Dead Alive
An exotic rat bite turn the dead into zombies. An dorky man and his girlfriend fight them with all their might.
Wittenberg
27-08-2017

A classic, but has lost some impact over the years
It reached new levels of splatter-gore when it came out, and it still is quite a bloodbath today. The humorous tone helps to make the somewhat campy effects acceptable, but prevents it from becoming really scary or gross.
Greyhound
A warship protects a convoy from german wolfpack submarines during a dangerous pass in WW2
Wittenberg
28-02-2021

Good warmovie but short on real involvement
Enough thrills of naval combat to satisfy war movie aficionados like myself, but it's not perfect. The gray and dark tones seem excessive, and the story is a very basic mission-begins-mission-ends affair, causing a lack of involvement. The two flashbacks of a woman seem a futile attempt to fix this
Arctic Void
Televisioncrew on a boat in the Arctic tries to keep their sanity (and stay alive) after all passengers dissappear in an instant
Wittenberg
27-02-2022

Sweet little mystery
It could be said that the content is fairly minimal, but this didn't bother me at all. It is wonderfully mysterious, the slowness just adds to atmosphere and feeling of desolation, and they were really able to get the most out of the awe inspiring scenery and mystical abandoned town.
Altered Carbon (season 1)
In a future bladerunner-like world where peoples change bodies as they see fit, a man is asked to investigate a murder
Wittenberg
05-04-2020

Ups and downs. Mostly up though.
I liked the overall concept, the dark yet sensual atmosphere, and some cool action scenes. But I was struggling with the ice cold characters, a lot of talking, the unnecessarily complicated story and the ridiculous Agatha Christie climax with the big reveal with everyone standing in a room.
King Arthur: Legend of the Sword
One man can claim the magic sword and challenge the evil king
Wittenberg
28-01-2018

Watch out for splinters
At times a majestic and grandiose movie that definitely has it's moments, but also has some distracting dissonants like the weird fast paced conversations and inconsistent character of Arthur himself. Sometimes he was sincere, sometimes a goofball. It failed to latch on, already I am forgetting it.
The Superdeep
Russian horror about a rescue team entering the deepest researchfacility on earth where strange things have been occuring
Wittenberg
10-07-2021

Plenty to complain about, but enough going for it
Maybe it didn't quite nail the claustrophobic atmosphere the way it could have, it aches towards a B-movie and most characters are unlikable and simplistic. But I gotta say: the overall concept is creepy and done nicely, and the mold/spore enemy original and impressive. Nice music, too
Padington 2
The bear is saving for a perfect gift for his aunt, but he is not the only interested in it
Wittenberg
30-08-2020

Warm and cozy
It's hard to fault this family-friendly, cozy, good looking and amusing comedy, as they balanced of of these things just about right for the target audience. Personally, I'd like some more edge, but this is probably the wrong movie to ask.
I Am Mother
In a secluded facility, a robot raises a little girl as a first in a repopulation program for a toxic earth, but then the girl let's in an unexpected visitor.
Wittenberg
08-06-2019

Decent
A decent looking and interesting story with plot twists that, while not completely unexpected, keep things interesting. After a while it started to drag a bit, and I found the visitor so unpleasant and annoying that, instead of sympathizing with her, I wished mother would have gotten rid her.
Alien: Covenant
A colonial spaceship decides to do an unscheduled stop at an unknown, potentially habitable, planet when they pick up broadcast from it
Wittenberg
05-06-2017

Another great alien movie that is also a huge disappointment
It still manages to shock and awe with intense alien encounters en space tech porn. But the more it wants to elaborate on the story and origins of the creature, the more it destroys. I wish I had never seen a live engineer - the single dead one was 100x more intriguing.
Godzilla: City on the Edge of Battle
Space colonists try to defeat Godzilla by luring him to the mechzilla facility
Wittenberg
22-09-2018

A somewhat mellow but fine chapter in this series
It really is an in-between movie without a convincing climax, and with less tension and mystery than its predecessor. But is also retrains enough of the unique style and excitement to make it worthwhile.
The Heat
Uptight FBI agent must work with streetsmart cop - both females this time.
Wittenberg
23-02-2014

as is
The feminine variation on the buddy-cop theme gives it a slight edge over the expected experience: funny but not hilarious, entertaining but not engrossing, good but not great.
Oxygene
Woman awakes in a pod with only limited time to find out why... before oxygen runs out
Wittenberg
28-05-2021

A bold idea done pretty well
A bold and interesting idea, but will looking at the same confined woman for an entire movie be interesting enough? During the first half I wasn't sure, but then it comes up with enough twists and some impressive shots to make it work. Not by a huge margin, but certainly enough.
iBoy
A guy accidentely gets a piece of phone lodged in his brain, giving him superpowers he the uses for a good cause
Wittenberg
28-07-2020

A fair variation on superhero movies
The story is told more interestingly and seriously as the title and subject would have you think, and I quite enjoyed this small but tasteful superhero variation.
The Spine of the Night
Animation about a power struggle involving witchcraft
Wittenberg
12-11-2021

Plenty to like but not to feel
Overall a satisfactory experience for animation enthusiast like myself, with some imaginative action and storytelling. But with no background story and no real character to know or love, it's doesn't really hit you emotionally.
Jungle Cruise
Woman charters a captain to take her into the jungle to find mysterious healing plant
Wittenberg
27-12-2021

Fun adventure let down by the CGI fights
A lively adventure movie with a 'classic' atmosphere, and fun performances of the main characters and their constant quarrels. Like many other CGI-heavy movies, I found the combat scenes hard to follow, unpleasant and ultimately not very exciting. I wish they kept them more 'classic' as well.
2067
When oxygen is running out, someone is sent into the future to bring back a solution
Wittenberg
05-04-2021

Fine time traveling
For the most part this is quite a charming and sympathetic movie that has it's own time traveling story to tell, without over-complicating things but still challenging you to keep up. I am not so sure about the rather insecure and frequently sobbing main character though.
Logan
Wolferine is old and tired, rather be driving around for Uber than protecting this mysterious girl that crosses his path
Wittenberg
30-12-2018

Intense and different, but not necessarily likable
I can appreciate the grime atmosphere and action instead of the ridiculous and hollow bubbly colors of most superhero movies. But is does mean that there is hardly anyone to like in this movie, nor is Charles as a needy and deteriorating man any fun to watch.
Ultrasound
Due to a flat tire man is forced to spend the night at strangers, but it marks the beginning of his entire reality falling apart
Wittenberg
14-04-2022

Intriguing but executed a bit dull
It is hard to follow, but in a nice, mindfuck twisted way, and it is carried on a diligent synth ambient track as well. But something about it is a bit simplistic and uninspired, like the creators were more interested in the idea itself that the presentation of it.
The Unborn
Two security officers guard and secure and builing the night before it gets demolished. Strange things happen.
Wittenberg
31-07-2021

Familiar, but done right
Although we certainly have seen similar things, I thought this was well above the norm. Apparently there is still merit in horror featuring walking around dark places with flashlights. The atmosphere is creepy and unnerving, and I liked the lead actress slowly loosing her cool.
Drone
Familyman secretly serves as a contractor flying execution missions with drones, but he's not as save as he thinks
Wittenberg
14-04-2019

Yes, it is leading somewhere
For while I thought this movie was compensating a lack of substance with long scenes, slow montage and drifting off from the source material. But slowly the realization of what's going on is creeping in, climaxing in the agonizing dinner scene. Not what I thought it would be, but quite decent.
Bad Milo
When people agitate this man, a demon comes out of his ass and eats them. No Shit.
Wittenberg
03-01-2014

Naughty and pleasantly bizarre
but the constant rectal suffering could make you nauseous.
As Above So Below
Mockumentary about a historian and friends who go into tunnels below Paris to find an ancient stone. But there's things down there.
Wittenberg
28-06-2015

Reasonable
Mockumentaries en found-footage appearantly must feature teens. Always. The subplots and themes within the tunnels appear a bit rushed and underdeveloped. But there are still some good scares and effective claustrophobic scenes down there too!
Orphan
After a miscarriage a family takes in an orphan, but they take in a lot more than they bargained for
Wittenberg
20-02-2022

Adult enough to avoid horror pitfalls, but doesn't add much either
For the most part it stays away from cheap scares, and has enough confidence to slowly but surely built up the tension and story, and reach a fairly creative reveal. But it fails to get under your skin as it remains slightly tame and suffers from some implausibility.
Old
People trapped on a secluded beach get old very quickly
Wittenberg
28-08-2021

Attractive mystery let down by words and characters
I love Shyamalan's enticing and mysterious stories, as well as the way he floats the camera through them. So I will probably watch all of them, but unfortunately this one was let down by rather clunky dialogue, delivered unnaturally by odd characters. It felt like watching a play.
Anchorman 2: The Legend Continues
After getting fired and hitting rock bottom, the anchorman is given a change for a comeback at the first 24 hour newsstation
Wittenberg
29-12-2014

Many great laughs eventually fade away
I laughed out loud several times in the beginning, which is quite rare these these days. But as it retreats to it's story and morals, it looses much momentum and becomes a little basic yet again. I wonder if movies like these could just forget about the plot and just have fun the entire time.
Raw (aka Grave)
Vegetarian is forced to eat meat during a haze - after which she develops an appetite for a special kind of flesh...
Wittenberg
16-09-2018

Tastes like chicken
Even though the premise is disturbing, it never crosses the line of becoming a dumb gorefest that solely relies on the shockeffect, which make this horror rather effective and interesting.
Mother / Android
When all butler androids turn roque against mankind, a pregnant woman and friend embark on a journey to a safe place
Wittenberg
14-01-2022

Good, misses some opportunities
A more than decent survival and motherhood story, but it could have been denser and nerve-wrecking in places. Also, there's a twist near the end that could have been huge, but it's almost like they didn't really follow up on it, and went with a rather swampy emotional ending instead.
Voyagers
Another shipment of space colonist, this time with childred bred specifically for this long journey. Will they keep it cool?
Wittenberg
21-05-2021

Perfectly fine but not so subtle group dynamics in space
It seems reasonable to deem it "Lord of the flies" in space, and I see no shame in it. I liked it. It's just that the emergence of the 'bad group' seemed forced and rushed. It would have been more interesting if they had genuine and reasonable different views instead of just being jerks.
Svart Krabba
In a fictive war, soldiers are send into the night on skates, to cross a lake for a world saving mission
Wittenberg
26-05-2022

Decent little war movie that does things differently.
Overall it doesn't feel very plausible, and some of the combat feels slightly tame and lacking suspense. But it's different, varied and builts up to a unexpectedly large finale and plot twist. An amusing watch for sure.
Sing
In an animal world, a koala arranges a singing contest talent show
Wittenberg
15-12-2016

Delightful
A delightful movie with great music tracks and characters that will steal your heart. I did feel that the story could have used some more details, and they could have had some more fun with using odd animal species rather than the obvious choices seen here (monkeys, pigs, elephant).
Captain America: The Winter Soldier
Hydra has infiltrated the safety of SHIELD, and there's a new enemy as well
Wittenberg
23-08-2014

A really mixed bag
It's more mature, confident and less hysteric than most superhero movies, due to restrained superpowers and lots of attention to the story. But, all characters are flat and unlikable, and the brawls are a bit tedious. This quality popcorn amusement feels like it could have been more than that.
Human Centipede
Man makes a human centipede by stitching people together ass-to-mouth. No really, he does.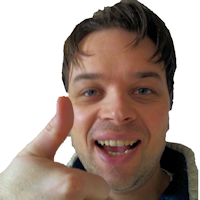 RockmeNow
24-11-2013

Still feeling slightly nauseous....
Although it has been quite some time since I actually watched this movie, I still get an awkward feeling remembering the gross scenes. Which is, on the other hand, rather impressive since I do not associate many movies with such enduring and intense (negative) emotions....
Wittenberg
18-08-2013

A horrendous but lasting experience
Effortlessly falls into the category: why the hell did they make this... and why the hell am I watching this? Painful, vulgar and almost unbearable to watch. But I remember it better than the average multimilliondollar super FX movie that I have seen lately.
Catwoman88
20-05-2013

final floattest, can't be one integer
2.5 for me
robocop
20-05-2013

It will also float this
Floating with 9.5
Show previous reviews
Hide previous reviews
Wittenberg
20-05-2013

testing it with float integer
floating rating 6.5
Flight
An amazing, live-saving crash landing done by an alcohol drug addict pilot. How do you plead?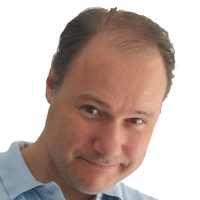 Wittenberg
19-02-2013

Denzel we'd forgive you!
Stellar acting and crash scene. More than enough to keep you hooked to what is otherwise 'just' an alcohol drama.
Catwoman88
13-02-2013

Meow!
Kitty like milk
Show previous reviews
Hide previous reviews

robocop
13-02-2013

Up and down
and so it goes
Home Alone 3
This time the kid has to defend the house from a bunch of criminals who are after a microchip he unknowingly has
Wittenberg
27-12-2021

Different enough to exist, familiair enough to please?
With none of the original cast available, and with the original story already been told twice, I commend them for doing a slightly different setup whilst still maintain the core features. Without Christmas it looses charm though. Should please the fans and youngsters, of which I am neither.
The Colony
Members of a colony, trying to survive in a frozen world, respond to an SOS signal from a nearby colony. But what they find...
Wittenberg
25-01-2014

Frozen B-movie
The dark alley scenes: fine. The outside snowworld: even better. But the uninspired badguys and cat and mouse action is just plain mediocre. Then it secures its B-status by having desolate survivors with full make-up on, and Rammstein rockmusic during fight scenes.
Hotel transylvania 2
Will the halfbreed vampire child have vampire abilites? Turmoil in the monster hotel.
Wittenberg
11-12-2015

Like a an amusementpark ride
A very animated, lively fun movie that is cramped with jokes. So much so I thought it was exhaustive and it felt as though the bombardment of jokes was camouflaging the absence of a strong story or characters to bind with. Fun - but instantly forgettable.
Swiss Army Man
A lost and stranded guy finds a corpse on the beach, who's 'special powers' and friendship help him to make the journey home
Wittenberg
13-08-2017

Just because it's unique doens't mean I like farts
I guess there's points for originality and it sort of works in it's own special way, but I couldn't shake the feeling of being pranked into watching someone's bizarre fart joke fantasies.
The Deep House
Couple tries to score youtube visitors with a movie about a submerged house. But when they dive into it, stuff happens.
Wittenberg
13-02-2022

Unable to cash in on the fantastic concept and visuals
This is an awesome idea and the underwater footage looks fantastic and bone chilling, and must have been tricky to film. It is almost incomprehensible that they still managed to make this NOT scary - but the banal horror story and robotic underwater conversations did the trick. A rewrite, please.
The Zero Theorem
Man, already borderline, is asked to tackle an unsane equation on a computer
Wittenberg
03-10-2014

Original and artistically sound, but lacks involvement
The colorful, bubbly and mad future scenery is highly artistic, but also makes it difficult to really pull you in. It won't rise above being a pleasant curiosity, because you can't see any of these people or events happen in real life.
San Andreas
Dad needs to search and rescue his ex-wife and then his daughter in the aftermath of huge earthquake
Wittenberg
28-02-2016

Too Hollywood
A technically sound, mostly good looking disaster flick, served with the typical cardboard characters, an omnipotent superhero, drenched in a sauce of Hollywood cliches. It ends with them staring across the sunset with an American flag waving nearby. yay!
Split
Three girls are kidnapped by a man with multiple identities
Wittenberg
28-05-2017

Multiple Personality Disorder annoys me more than it scares me
Frankly, I was somewhat bored and agitated by the multiple identities, especially the laughable behavior of the supposed 9 year old. Apart from the identities there's wasn't much in there, nor did I find it very particularly scary. It's okay, but underwhelming.
In the Tall Grass
Pursuing cries for help, a brother and sister get lost in a field of tall grass - where weird stuff is going
Wittenberg
29-11-2019

Lacks the quality to make it last
It's an interesting idea, but would require a clever story and/or great actors to make it work for the entire duration of a movie. Unfortunately, it doesn't really have neither, so after a while and starts to loose appeal. Bonus points for trying though.
Snatched
When noone's left to join a womans non-refundable trip to Ecuador, all that's left is her mother.
Wittenberg
01-04-2018

Fine, could have done with more Amy mayhem
I like Amy Schumer, and she lifts this one above the overpopulated 'amusing comedy with a few laugh out loud moments' - but not by much. Almost as though she held back a bit.
The Osiris Child
Pilot must save his daughter from a planet overrun by vicious beasts
Wittenberg
08-04-2019

Bits and pieces
At times this has some pretty graphics, some decent acting and some passable action scenes. But if also features some annoying characters to ruin things, and as a whole felt a bit directionless, and empty.
The Interview
Dodgy network channel gets the chance to interview the leader of North Korea, and are asked by the CIA to kill him in the progress
Wittenberg
28-02-2015

Another okay-ish comedy
Given the the actors, plot and possibilties, I expected more of this. Besides a few laughs, there's also very long periods with not much in it, and the movie can be hysteric and a bit embarrassing at times.
Evil Dead (2013)
Kids go into the woods to rehab a friend Then they find a book and unwillingly release hell.
Wittenberg
14-06-2015

Slashing that still leaves you indifferent
As a cabin slasher it appeared solid and effective, yet I couldn't really get scared or excited by it. Characters too dull and silly, story too well known.
Oculus
Brother and sister try to get even with a mysticial mirror that causes supernatural drama and terror in their childhood
Wittenberg
21-09-2014

Some scares, a lot of annoyances
They sure know how to do good scares, and there's some nice ideas for the story framework as well. But the present-past alternations gets tiresome quickly, and I was totally put off by the analytical, cold and utterly unconvincing attitude and going-about of the (present day) sister.
Blue is the Warmest Color (La Vie d'Adčle)
Girl becomes lesbian
Wittenberg
21-02-2016

Beautiful but too long and too slow
You have to admire how the gorgeous lead actrices carry this story with beautifully authentic acting. But everything takes so freaking long in this movie, everything is so spread out that in the end even the intimate love scenes started to bore me.
Mulholland Drive
Woman on her way to make it in Hollywood, finds a mysterious woman in her bathroom (probably not the best summary).
Wittenberg
25-11-2021

Should have triggered me, but didn't
The Lynch-weirdness comes in late and it quite small doses, so mostly it actually felt like a movie of girlfriends going on an adventure. I love being puzzled by surrealism, but in here it didn't seem to trigger me, or the subjects and themes were just too plain.
The Wolverine
Wolverine visits an dying admirer in Japan, but gets caught up in evil plans (and ninja's)
Wittenberg
01-12-2013

Grumpiness in Japan
It's not bad, but it is let down by too many slow scenes, a constantly grumpy staring Wolverine (yes we get it, he is a lonesome tormented hero!) and a story that feels like you have seen it many times before.
Transcendence
The soul of a murdered AI scientist is transfered into the system. Will he play nice?
Wittenberg
21-12-2014

Underwhelmed
This subject is right up my alley, but this movie is not. The conversations are a bit gibberish, the science lazy, the action misplaced.
Finch
Survivor of some world apocalyptic event builts a robot to take care of his dog when he dies
Wittenberg
09-01-2022

A nice tale that had slightly more potential
It's a sympathetic tale of human friendship and it works for the most part, growing on me as it went on. However, I think the robot's progress in learning, behavior and humor could have been more subtle, interesting and refined, and making him sound like Borat was part of the problem.
Rampage
Retired military man running a gorilla shelter, must save the city form mutated monster animals.
Wittenberg
24-11-2019

Fine for what it is
Based a a videogame with no story to speak of, this movie came it surprisingly well (as in: this could have been much much worse). It's a mindless but fun action blockbuster like most Dwayne Johnson movies, and it works well enough as long as your expectations are realistic.
Iron Sky
Not realizing the war is over, the nazis on the dark side of the moon are preparing an invasion of earth
Wittenberg
09-02-2014

They should have gone crazier
Smart ideas and very smart looks, but ultimately it lacks the inspiration to really succeed as either a comedy or action adventure. A b-ish flavour remains. They should have gone whack.
Approaching the Unknown
A skilled engineer and solo astronaut must handle numerous challenges during his the voyage to Mars
Wittenberg
03-11-2016

Sober scifi with a few letdowns.
It has a lot going for it, like a nice techy (but not necessarily realistic) theme and a pleasant, sober approach that doesn't do cheap thrills. On the downside, the main actor is not really sympathetic, and the single 'capcom' guy plainly sitting behind a desk was just silly and cheap.
Nude Nuns with Big Guns
After being sold an abused as a sex slave, a nun sets out to take revenge.
Wittenberg
10-04-2016

Nice and campy
Much like Tarantino movies, it shamelessly celebrates campy, violent, badly acted, poorly edited movies taking please in sweaty Mexican style landscapes. It does so quite well, but it also doesn't do much more than that. And the guns weren't that big either.
Batman v Superman: Dawn of Justice
Batman hates Superman for the havoc he inflicted battling Zod, and Lex adds to the misery by creating another supevillain. And also...
Wittenberg
04-09-2016

Tiresome spectacle
A very well made, mostly good looking superhero epic that nevertheless failed to fully make an impression. It was exhaustively messy and cramped, incoherent and sort of depressing. I found Batman totally unlikable and his hatred towards Superman felt forced.
Movies found: 835 | max movies per page: 100 | Showing: 391 - 490
Previous
Next