BoiledDown

.net




If everyone's a critic, then so are we!
V/H/S aka VHS
A collection of stories, glued together by a horry story, involving various videorecordings of horrific events .Though not all on VHS it seems.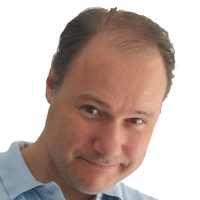 Wittenberg
17-12-2017

Loud noise but plenty to make up for it
The hard, restless cuts and loud music can be a bit much, but I did think they have a unique mood going on, there are enough memorable shock moments. And what really struck me was the natural and believable acting throughout, which made the entirely adolescent cast bearable for once.
Total Recall (2012)
Man inserts cool secret agent memories in his brain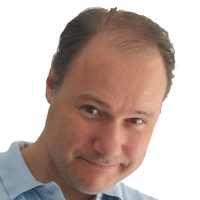 Wittenberg
16-08-2013

A very decent sci-fi action thriller.
If you manage to NOT see this as a reboot, it's a fine sci-fi action flick with some great designs.
Skyscraper
Man is going to save his family from the highest skycraper in the word. On fire. With one leg. With crooks inside.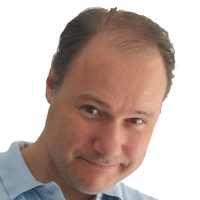 Wittenberg
27-01-2019

The fun to be had!
No doubt we could make a long list of things that are dumb or preposterous about this movie. But I thought they nailed that lovely vibe of action-disaster movies of yesteryear, and I honestly can't think of a recent movie that made me enjoy myself and sit on the edge of my seat like this one!
Under the skin
Alien version of Scarlett Johannsson looking for men who will not live to tell about their close encounter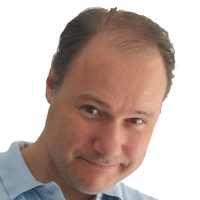 Wittenberg
09-11-2014

A pleasant mystery
The mystery of not quite getting what is going on really adds to suspense and intrigue and this stylish scifi. Low profile in an effective way, but the many long scenes can be a bit much at times.
RockmeNow
04-08-2014

Bit weird and unsettling, but nevertheless interesting and sensual
A must see for those interested in original alien movies, Scarlett Johansson, or both. Partially filmed with standard digital cameras, providing a successfull hidden camera experience. Visual effects from the eighties and creepy sounds throughout the movie provide the cherry on top.
The Secret Life of Pets
When humans leave their pets at home during work, the pets start their second live and embark on an adventure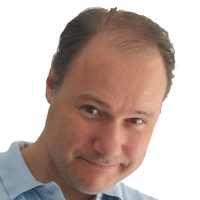 Wittenberg
21-08-2016

Fun and heartwarming
Another original, joyful, colorful and funny animation that is hard to fault. Pet owners will get some extra laughs out of the recognizable pet quirks shown. These animation movies are constantly of such a high quality that they will have to come up with something new to stand out.
Serenity
In a divided universe, the crew of a rogue spacehip takes along a fugitive psychic girl who brings them great trouble but also truth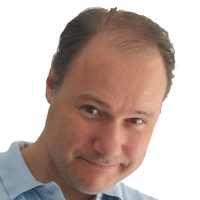 Wittenberg
16-12-2014

A little scifi gem
It's a bit campy and occasionally borderline B-movie-ish. But it never crosses that line, instead delivering many memorable and well done scifi moments, some great designs and humor that works.
Vivarium
Couple do a house sighting of a strange sterile house in a neigbourhoud where everything seems the same.. and then can't seem to leave the place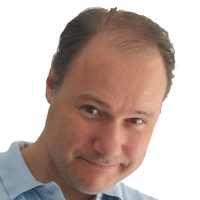 Wittenberg
23-05-2020

Refreshingly and pleasantly weird
Sometimes non-standard oddball movies that do something different, mysterious, bizarre and thought- provoking are just so refreshing and satisfying. Like this one.
Don't Look Up
Scientists discover a planet-killer meteorite heading for earth, but the real shocker is the difficulty of finding anyone interested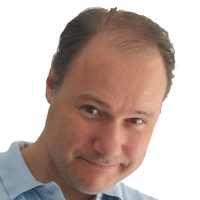 Wittenberg
07-04-2022

Good satire with an undertone
It's basically an amusing political commentary that is is exaggerated and sensational on the one hand, but uncomfortably recognizable and realistic on the other.
Godzilla (2014)
Monsters attack (was that a spoiler already?)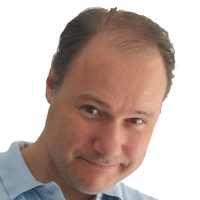 Wittenberg
30-05-2014

Still too much Hollywood for it's own good
Big and bold monster rampage is the easy part, making it count is hard. Some surprisingly stylish scenes are overshadowed (I think it had two artdirectors) by the usual movie laziness en cliches - like people constantly briefing each other about things everyone's already doing. A fun ride though.
Tomorrowland aka Project T
A rebelious teenage girl is the chosen one to glimpse into a future world - and save it too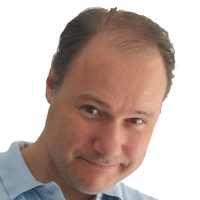 Wittenberg
27-05-2015

Gorgeous but Disney
For younsters, this is a splendid and exciting space adventure with a great spirit. Grumpy old men like me need to deal additionally with the miles thick morals, and the over-smart main character and her indifference towards the amazing things she encounters.
I am Thinking of Ending Things
Woman takes a long roadtrip to meet her parents-in-law, but the jounrey and visit get darker and stranger as it goes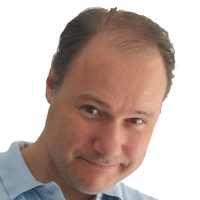 Wittenberg
03-10-2021

A strange but tasty slowburner
A well-acted and mysterious flick that makes you sense something is wrong way before it is. It is slow and without a manual, but near the end you wind up so clueless that it leaves a slightly unrewarding feeling though.
Dark
Inhabitants of a small German town get entangled in time paradoxes spanning generations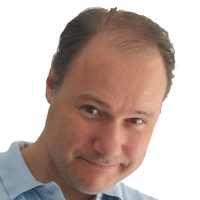 Wittenberg
07-03-2021

Deep and interesting, but it's darlings start to annoy
A profound series with a unique atmosphere and just enough lifelines to help you through the complexity. Problems: It dwells badly in the same concepts and 'darlings', the characters communicate in an unacceptably vague way, and everyone seems to have just one overacted facial expression.
The Mandalorian
A solo adventure of Star Wars' Boba Fett-like dude, who dedicates himself to protecting a mysterious youngling he picks up on mission.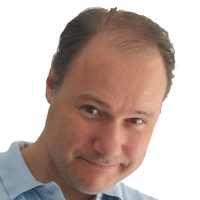 Wittenberg
05-04-2020

An excellent fix of starwars, mostly good, some bad
I liked it best for it's utter love and understanding of star wars memories, old and new, brought on screen beautifully. Unfortunately, it also retains the utterly useless storm troopers by the dozens, leading to 'authentic' but ultimately unexciting combat. I also found the story very linear.
The Raid 2
Martial-arts wonderboy goes undercover to infiltrate the local mafia and gets involved in quite a bit of brawls and the powerstruggle between and within clans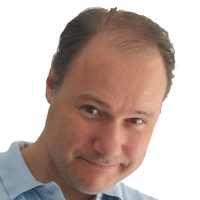 Wittenberg
02-02-2015

Ouch
Loaded with an insane amount of painful fighting, with faces cracked and banged against walls, bones snapped, and knives, hammers and bats smashing and hacking away. It gets you nauseous and uncomfortable. But my my, it is also expertly choreographed and shot.
Ted
A boy's teddybear comes to live and they become best friends.... which becomes problematic when he is an adult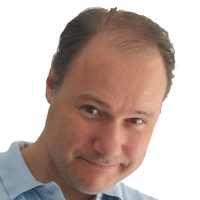 Wittenberg
25-02-2013

Should have been even funnier
The whole idea is so outstandingly funny that I couldn't help feeling somewhat disappointed. But it IS funny.
The Midnight Sky
Amidst a worldwide cataclysm, a man at a northpole research station attempts to warn a spaceship not to come back to earth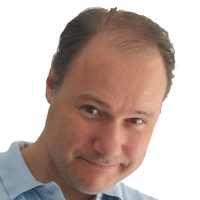 Wittenberg
03-01-2021

Nicely done, but minimal
It's lovingly made and compelling throughout, but it is suffering somewhat form the minimal story. Sometimes this leads to a pleasant slowburn pace, but at other times it is struggling to fill up time, with events that seems irrelevant for the overall story.
Escape from Tomorrow
Familyman slowly looses his mind in Disneyland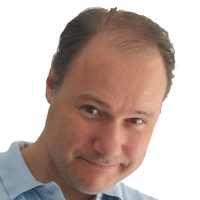 Wittenberg
14-09-2014

Succesful absurdity
Successfully achieves an uncanny atmosphere without over relying on effects, instead setting an ominous mood with black and white tones. I also dig the usage of a superhappy place for something twisted to evolve. Quite exciting.
Mission Impossible: Rogue Nation
The IMF team, suspended by the government, still carry on to take down a secret terror organisation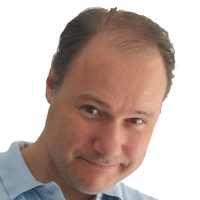 Wittenberg
16-08-2015

Another solid episode
As always, these movies guarantee plenty of really solid slick and tense action. This one starts to lean towards a James Bond vibe, skimping on the outrageous impossible stunts. It's still fab, as long as you can take in the endless layers of "HAHA it was all part of some amazing plan!"
The Conjuring 2
A haunted house, based on a true story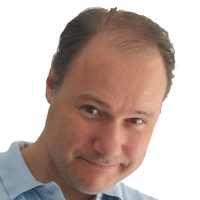 Wittenberg
30-01-2017

Very fine horror that is just a bit too long
A good horror that impress with plenty of scares accentuated by great camerawork, and refrains from too much cheap jump scares. Like it's predecessor though, I thought it went on for too long so my 'get scared' supply ran out and I was just taking it in. Too bad.
Shin Godzilla
A bureaucratic Japanase governance is trying to stop a monster from walking over it's cities and reaching Tokyo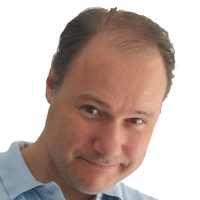 Wittenberg
16-10-2022

A reboot done well, good stuff for the fans
Clearly made with much love and respect for the original, with no Americanism in sight. Effects strike a balance between the original feel of the movies and modern techniques, without drowning in CGI coldness. The bureaucratic struggle to get anything done in time was a nice framework.
Ghost in the Shell 2: Innocence
An investigation into pleasure robots that start to kill their owners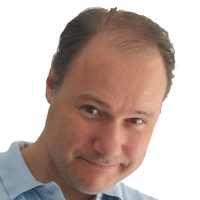 Wittenberg
10-06-2018

Not for everyone, but a joy for some
Once again it will test your endurance for coping with long, poetic, endless metaphors and contemplations about technology. And once again it will reward you with a fabulous combination of drawn and CGI graphics and a fascinating atmosphere. A bit too low an action maybe, but worth it.
Don't Leave Home
Artist inspired by cases of vanishing children is one day invited to the home of a priest who's painings make people dissapear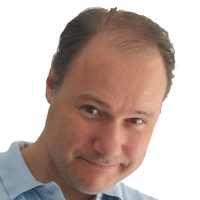 Wittenberg
21-04-2019

Effective and subtle
There's something small and simple about this oddly titled horror, which makes it subtle, intimate and quite intriguing. There's not much standard horror mayhem, but rather a sense of discomfort and mystery. Quiet nicely done, I must say,
Jurassic World
In order to keep the customers coming, the parc scientists built a new kind of dinosaur. Of course it stays happily in it's cage!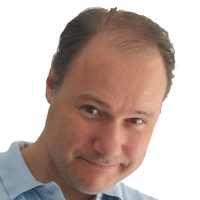 Wittenberg
31-03-2016

Worthy addition, great adventure
The awe and excitement of seeing realistic lifesize dino's on the screen may never be what is once was, but this movies still manages to capture the highly entertaining and plain fun adventure vibe of the franchise. Good 3D too.
The Perfection
Rivalry between two cello players leads to extremes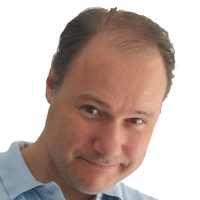 Wittenberg
22-09-2019

competent
A competent mix of horror, thriller and drama that's different and refreshing, and has several satisfying plot twists on offer. The 'rewinding' sounds and sights seemed below the class of this movie, but that's about it.
Rogue One
How the rebels stole the plans for the Death Star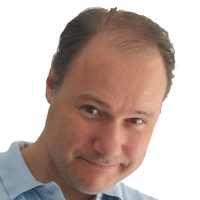 Wittenberg
18-12-2016

Staying loyal to the franchise has it's drawbacks
Despite exquisite action scenes and many memorable Starwars moments, something felt tired. How many dramatic Vader entrances must I care for? How many nameless (and still incompetent) stormtroopers killed? How many shields disabled just in time? How much dangling in high shafts?
Baskin
Turkish movie about a police squad ending up in a devilish mansion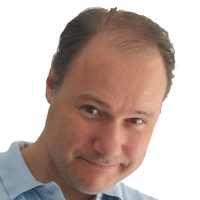 Wittenberg
02-04-2018

Original, effective and hellish
While the actors may not be very likable, at least their character are unique and distinct, and we are given the time to get to know them. The finale is truly hellish, the atmosphere is ominous and there's some interesting stuff going on in the time line as well.
The Hobbit: An Unexpected Journey
Hobbit is asked to join midgets and a wizard on a journey to regain access to a castle taken by a fire dragon.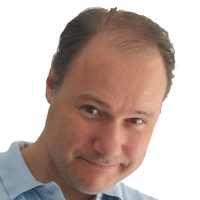 Wittenberg
13-02-2013

Awesomeness, but did not leave me in awe
It's a beautiful grandiose piece of work. But somehow I was looking at it more than I was experiencing it. And why are these whining hobbits the chosen one? And why didn't Gandalf summon those giant birds earlier, to get them there immediately? WHYYY.
Prometheus
Team sets out on a spacejourney to a investigate a distant location indicated by ancient cave drawings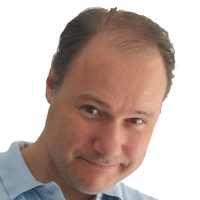 Wittenberg
27-05-2013

Beautiful failure
Shattering beauty in an exciting alien universe - badly damaged by an unlikely crew doing unlikely things in a scenario full of WTF-moments.
13 Hours
On the 2012 attacks on USA compounds in Benghazi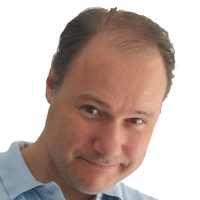 Wittenberg
10-07-2016

Chest pounding action with suprisingly restrained Bayism
The beginning was restless for the wrong reasons, everyone was chatting and doing stuff I could not follow. There's also a fair dose of Bay kitsch en patriotism, albeit less than I expected. But it's still an intense adrenaline rush - so much so that I had trouble falling asleep afterwards.
Terrifier 2
Girl faces a a clown that slaughters people in the most brutal ways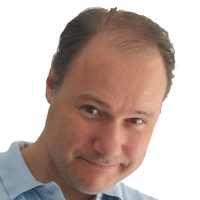 Wittenberg
13-11-2022

A bold slaughterfest with eighties vibe
There's plenty of shock value, with executions that are bloody and painful the watch. They also managed to set up an eighties vibe by the colors used, and perhaps even the acting style. But I also felt is was a bit long and pointless.
Luca
Young sea monster like kid (mermaid?) secretly ventures above the surface where he finds new friends and adventures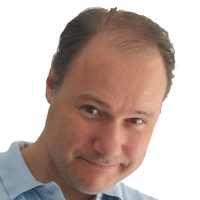 Wittenberg
26-08-2021

Just fine
A wholesome and warm feelgood movie that is hard to fault. The Italian setting and vibe is a nice extra touch which gives it some personality and validity. Can't say much bad about it really, although personally I would have liked a bit more edge and risk.
Open Water 2: Adrift
People on a yacht trip jump in the water to go for a swim, but forgot to put down the ladder first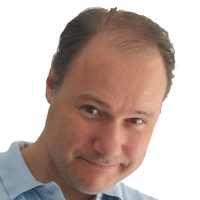 Wittenberg
15-11-2015

It will pull you in, too
I didn't want to go see this movie, but the terrifying story and suspense did keep me glued to the screen. The confusing ending with mixed memories from a past wasn't really necessary.
Upgrade
Man looses his wife and spine after a brutal accident and assault. An implant of a autonomous chip gives him control again, along with some new skills that come in handy for revenge.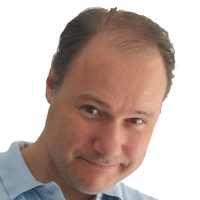 Wittenberg
12-05-2020

Cool man
A stylish, fresh movie with some very cool fighting scenes and a nice mix of sci-fi, action and some humor.
Climax
Party with dancers goes haywire when all of them appear to be drugged by something causing really bad trips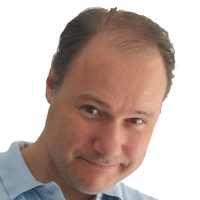 Wittenberg
22-03-2022

Masochism
All the dancing in the beginning was almost too much for me, but slowly the Gaspar Noé camerawork, shocks and nausea unfold, making this an intense and courageous 'experimental horror' indeed. I am beginning to think watching this kind of stuff could be a form of masochism.
Brightburn
In superman fashion, a couple adopt a child that came falling from the sky. But what are his powers, how good is he?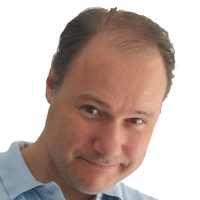 Wittenberg
04-03-2020

I quite liked this
This worked remarkably well. It uses the superman foundation but takes it a whole new direction with tasteful suspense, some horror, some scifi and nice characters whilst still keeping it compact and intimate.
Benedetta
Nun in Monastry developes sexual feelings for another nun. And stigmata, too.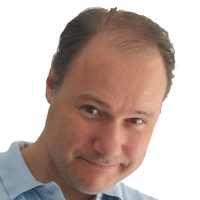 Wittenberg
25-12-2021

The mix works
Lesbians nuns would seem like a recipe for disaster, but I don't think it is. The mystery of her divinity and stigmata is interesting enough, the religious habits give it some weight, the supernatural elements give it some spice, and well - it can be sort of erotic. Interesting package deal.
Don't Worry Darling
A woman is living a perfect live in an isolated town, but she slowly discoveres something is off. Set in the 50's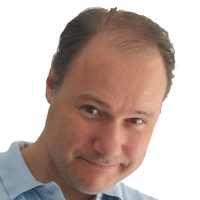 Wittenberg
11-11-2022

An entertaining, mysterious puzzler with a dash of sciencefiction.
I love these "somethings-not-quite-right" movies, and this one certainly delivers. The energetic actors, color palette and lively fifties vibe add to the mix.
Godzilla: Planet of the Monsters
When space survivors find no habitable planet, they have no choice but to return to the earth they fled because Godzilla was on it.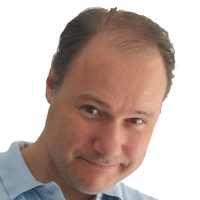 Wittenberg
15-07-2018

Bad ass
Godzilla is only showed sparingly, instead building up mystery and an ominous atmosphere surrounding his presence. It has gorgeous drawings of awesomely designed space warfare in it. So all in all, despite the usual hysteric acting, I thought this was rather successful and was quite impressed.
Nymphomaniac I
Man brings home a woman he found lying on the street, who then shares with him her life as a nymph.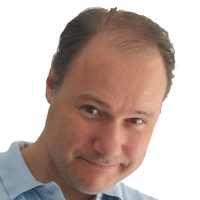 Wittenberg
27-01-2015

A succesfull approach for a subject like this
I needed some time to make up my mind. Never quite sure whether it is erotic or just plain nasty, whether it is pretentious or unique and brave. Overall, not a pleasant experience, but one with impact and substance, and some images that keep on haunting me.
Proxima
Female astronaut must balance her work with taking care being there for her little girl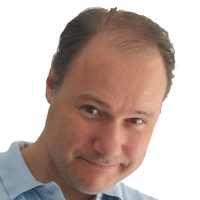 Wittenberg
28-07-2020

Touching and intimate parenthood story with a cool context
I was lured into this by Eva Green, space and the awesome trailer music (which shadows Ryuichi Sakamoto's slightly lazy soundtrack). But what is is mostly is a struggle of career, dreams and parenthood, and a pretty good one at that. But I still want a 'real' Eva Green space movie.
Midnight Mass
A new priest comes to a small island with a deeply christian community. Alongside miracles, he brings something more sinister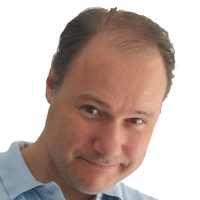 Wittenberg
25-11-2021

Reli horror story with pleny of class (and monologues)
Very atmospheric, with a calm but steady pace, a slow but addictive built-up of mystery and loads of interesting characters. Many tend to talk in long, long, monologues which impresses at first, then starts to feel unnatural, then slowly become too much and even get in the way of the finale.
The Invitation
Introvert man is invited to a party, at which something feels not quite right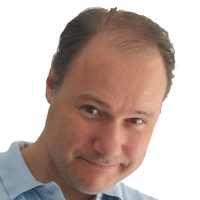 Wittenberg
03-06-2018

Party sucked, movie did not
One of those movies that plays out in a single place with a single group of people, and a good one at that. The main goal of slowly building up a feeling of discomfort and anxiety to resolve what's going on is successfully achieved by the fine actors, story and no frills.
Astronaut: The Last Push
Mission to the moon Europa goes wrong. Surviving austronaut in a has to make it back, spending years in a single compartment.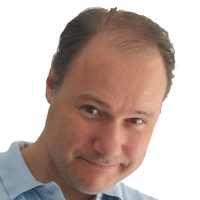 Wittenberg
15-02-2015

Mostly succesful
A risky movie concept, requiring a top-notch actor and scripts to make the switch from actual boredom to fascination. Despite the ill-advised decision to make the astronaut a rather cold lifeless character, and some moments of actual boredom, this movie also gets plenty of things right. Well done.
Game Over
Gamer girl finds out there is something morbid with her tattoo ink, and is also being hunted down by a serial killer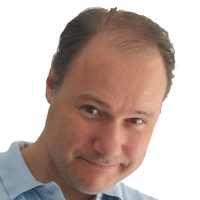 Wittenberg
08-09-2019

Quite creative
I am still not sure if I fully grasp the story, let alone summarize it properly, but this is a rather interesting horror with plenty of worthy moments. It uses some well known horror elements but uses them to built a creative and refreshing story with.
Skyfall
This time it's an inside job aiming for M and MI6 headquarters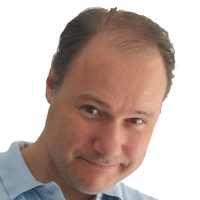 Wittenberg
09-11-2013

Dark Bond
A solid, slick and quite dark episode. Something remains, however, that keeps Bond films from rising above being good.
Cashback
Chronically unable to sleep after a breakup, a guy decides to use this new time to work in a supermarket, where he discovers he posesses time alteration abilities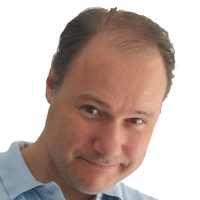 Wittenberg
26-08-2020

Nice, but not all the way
A very charming, sympathetic and occasionally very sexy movie. The atmosphere of these teenagers plowing through the night is neat. Unfortunately, it can't maintain the magic all the way through, and even deteriorates some of it with dissonant elements like the soccermatch and kung-fu kid.
The Equalizer 2
The equalizer corrects injustice, but this time it is getting close to his personal circle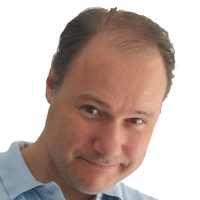 Wittenberg
30-12-2018

smooth
There is something very classy about this movie, with nice actors and a pleasant, self-confident pace that make it a silky smooth ride. I did think the 'Stay in school' mentor-ship of a black dude was rather cliched and obligate, but in the end in did suit the story.
Eye in the Sky
Covert-op to in Kenya, seen from within the situation room as well as airborne droids, constantly balances taking out most wanted terrorists at the cost of civilian lives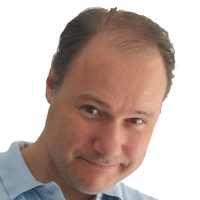 Wittenberg
01-07-2016

Exciting fly on the wall
A nail-biting experience that had me hooked and managed to make the legal ramifications of firing a missile quite exciting indeed. I just thought the crying, insubordinate drone pilots were ridiculous.
The Sadness
Boy tries to find his grilfriend, as the town is overun by a virus that turns people into violent, sadistic, sex-hungry zombies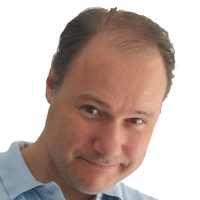 Wittenberg
31-07-2022

A painful but highly amusing take on the zombie genre
The gore is quite shocking, but it is a welcome take on zombies (although technically I don't think they are dead?). It worked for me - I was amused, appalled and quite into it. The ending features slower, deeper contemplations instead of a bloody grand finale; courageous if not a bit anticlimactic.
Upstream Color
Woman is force drugged some sort of maggot. From there on, you figure it out.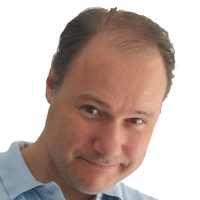 Wittenberg
24-10-2014

Unique experience if you're up for it
Confusing, strange and distant. But at the same time, by shutting the viewer completely out, you can just observe like a fly on the wall, and become intrigued in the process. Did I sound like I swallowed the maggot just there?
Particle Fever
Documentary about of the events that led up to the confirmation of the Higgs bosson in the Large Hadron Collider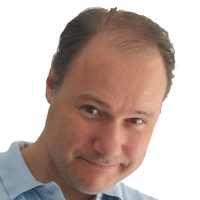 Wittenberg
05-09-2015

Interesting look at an incredible machine
There is a slight overload of scientific superlatives on how important and revolutionary it all is. But with a device like that, and theories like that, and findings like that, I suppose they are right! Quite fascinating.
Perfect Blue
Pop idol band girl switches to acting, which quickly turns dark and strange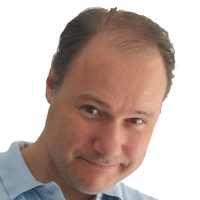 Wittenberg
02-06-2019

Great change of tone
With it's minimal animation, stiff voiceovers and Japanese girlpop power vibe, it took me some effort to get into this. But this beautifully contrasts with the dark and vile direction it takes on later, and then, when it starts to mess with time and your head as well, the effort had been worth it!
Frequencies
Some relationships will be made impossible by nature if the persons' frequencies don't match. But one guy finds a way around that. - with potentially huge consequences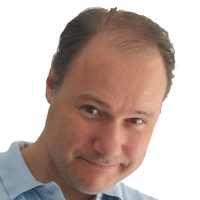 Wittenberg
13-08-2015

A clever and wonderful concept, executed a bit childishly
Quite an amazing story cleverly put together with love and eye for detail. It's just that the persons involved are all too pretty, gayly chatting all the time... it's sort of lacks the notion that you should take it seriously or that these people are real.
Deliver Us From Evil
Heavy handed cop finds himself involved in a paranormal case leading up to exorcism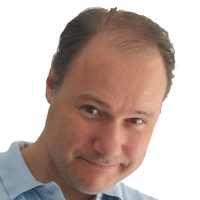 Wittenberg
02-10-2016

Nicely done crime/horror movie
A rather solid movie with good acting, great badass characters, and a gloomy en dark atmosphere reminiscent of Seven.
Short Peace
4 short anime tales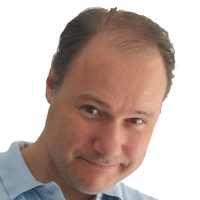 Wittenberg
22-11-2021

Puts some full-length anime's to shame
While they are too short to really have an impact, I quiet enjoyed these original and beautifully drawn anime's. They are a big step up from the usual, similar looking and sounding anime stuff and I am ready for more!
Kairo (Pulse)
Ghosts appear, related to loneliness and the early internet - in ways I did not understand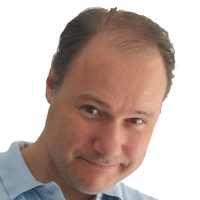 Wittenberg
04-10-2022

Great mystery with some impressive ghost discomfort
The creepy ghosts and their interaction with of darkness and shadows is impressive, perhaps a masterclass in fear and discomfort in film. I didn't mind the unexplained, open ended nature of the story either, but the characters doing seemingly random 'stuff' was a bit off-putting.
Gantz:O
A mysterious orb selects diseased people to fight monsters roaming the streets, and gives them a change to return to live if they do well enough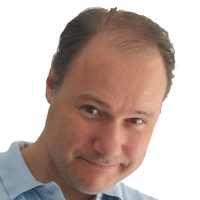 Wittenberg
28-05-2018

Plenty of coolness in here
I will never get used to the sound of desperate Japanese women panicking. Otherwise, this movie offers neat graphics, a cool atmosphere, imaginative kick-ass weapons and great monsters - whose design is familiar like 'typical' ghouls, but brought to live with high details and uncanny lighting.
Vacation
The Grisswold family offspring attemtps to reach Walleyworld yet again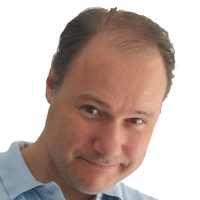 Wittenberg
27-12-2015

A pleasant, very funny surprise
Expecting this to be remotely entertaining at best, I found myself laughing out loud numerous times, which made me realize what a rarity such movies have become. A very funny movie with Applegate and and Helms showing they totally get the vacation-movie heritage and humor.
Knights of Sidonia (season 1)
A huge spaceship-part-meteorite is in constant battle with equally huge space creatures that can take over humans traits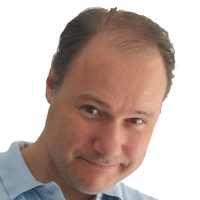 Wittenberg
19-07-2020

Pretty fly
Some characters can be a bit manga-crincy as expected (especially the women), but it has stuff to make up for it: exciting space battles and weaponry, a well developed atmosphere, and very imaginative, strange and impressive (dare I say scary?) gauna monsters indeed.
I Kill Giants
Outcast girl apparently is fighting giants and setting traps for them.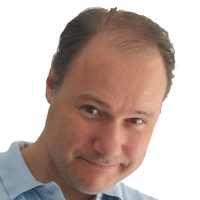 Wittenberg
22-08-2018

A big little movie
A reminder that glimpses can be more effective than in your face CGI mayhem, and that simple stories told and acted with care can be just as engrossing as any. A rather nifty little movie.
Ant-Man
This superhero can shrink to the size of ants and defeat evil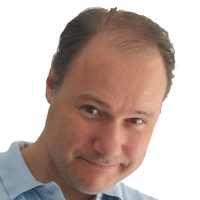 Wittenberg
13-03-2016

A small but sympathetic hero movie
A bit slowish, silly and I am not even sure it looked that great. But there's a kind of uncomplicated, honest and straight-up fun entertainment in here, making it more enjoyable than certain other hysteric and megalomanic hero movies.
Blade Runner: Final Cut
Blade Runner is an agent hunting down hard to spot rogue androids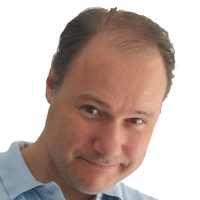 Wittenberg
15-11-2017

A classic that is a little too slow for it's own good
A moody and stylish scifi movie that defined the standard for shaping futuristic dark cities and matched it with a great soundtrack. I like how it takes time for everything, including people simply going from A to B, but near the end the slow pacing isn't quite rewarded by the underwhelming climax.
The Neon Demon
Unbearably beautiful girl tries a career at modelling, but her beauty leads to a dark place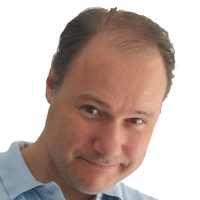 Wittenberg
07-12-2016

Beautiful contrasts
The beauty of the girl amidst the cold neon lights and people, which I guess symbolizes the harsh nature of the modelling world, works out great. It then builts up to an even greater contrast with death and gore, without ever becoming cheap or revolting. Wow.
Nope
When a horse ranch family finds a otherworldy presence is lurking in the skies above them, they set out to capture it on film and get rich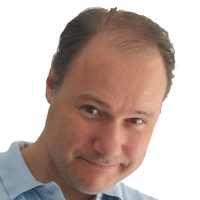 Wittenberg
21-08-2022

somewhat odd and different but very tasty
The main thing going through my mind was how slightly odd and different this is. The characters, the story, the humor, the flow, it's all a bit odd, but in a refreshingly blunt way. It provides plenty to ponder on, and contains some of the most interesting and well done UFO scenes I know.
Realive
FINALLY a movie about what could happen if they indeed will be able to reanimate a cryonized body in the future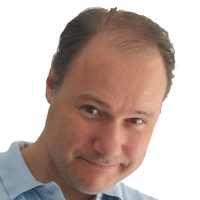 Wittenberg
31-03-2018

Find the purpose of live by ending it. Twice.
The movie is mostly a philosophical essay about life and death, told through voice overs, long flashbacks and some events in the future. It can be a bit slow and loaded, but mostly it hits the mark and provides an interesting watch with some great acting and a good atmosphere.
The Call
Woman gets a call from a woman living in the past. Friends at first, they end up hunting each other in different times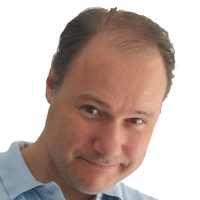 Wittenberg
19-02-2021

A well executed idea
A great idea that is played out interestingly and excitingly without overdoing it. Some horror, some thriller and smart tricks with time. I couldn't ask for more.
War for the Planet of the Apes
Failing to live a retreated live in the woods, the apes seek revenge after humans kill one of them too many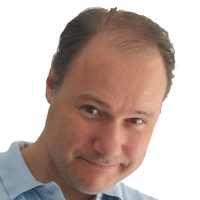 Wittenberg
16-02-2018

Not as good as the preceeding parts, but still fine
It is dark and slightly depressing, it is kind of slow at times and the music sounded simplistic and almost unfinished to me. So all in all less successful than the previous parts. But there's still heaps of impressive and sympathetic apes working together and fighting intense encounters.
Antiviral
In the future, loyal fans want the diseases of their idols. A broker in such sicknesses gets a bit too involved.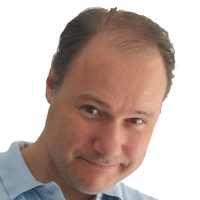 Wittenberg
20-10-2014

Sickening - in a good way
A nasty and slightly disturbing premise that is cleverly neutralised in a clean, bright white scenery. An intriguing watch.
Hacksaw Ridge
About the WW2 soldier who refused to touch a weapon, but worked mircales as a medic in the battelfield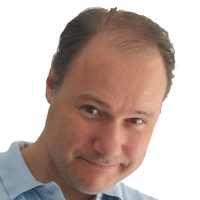 Wittenberg
20-11-2016

A truly impressive war story, fogged by Hollywood smudge
Considering the incredible heroism and war footage on offer, there was no need to add the rather cheesy and corny love interest and, more importantly, absolutely SMOTHER everything in patriotic, choir-blazing, slow-motion Hollywood kitsch.
The Monster
Mother and daughter get stranded on a desolate forest road, where something lurks in the dark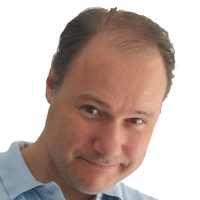 Wittenberg
22-03-2017

Mostly a simple idea done well
This move has a nice, confident focus on a single plot: two women facing a monster. The performances are really good and the movie is effective most of the time. After a while though, I was kind of done with their screaming and sobbing, and the initially charming simplicity began to work against it.
Trainwreck
Promiscuous and drinking woman is struggling to make a steady relationship work when she meets someone special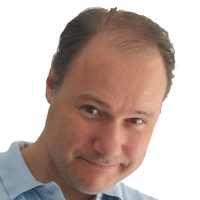 Wittenberg
08-07-2018

Well made and well acted
The surprisingly warm and talented cast, including Amy Schumer herself, make this movie flow wonderfully and naturally, providing plenty of smiles and a general good feeling along the way.
T-34
A Russian ace tank commander is captured by the germans, but gets a unique opportunity to escape. With a tank, of course.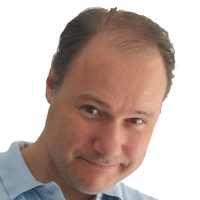 Wittenberg
06-12-2020

Tank porn. It exists.
A rather bold action flick showing loads of tanks with super slowmo shell penetrations and sweaty screaming Russians. I feared it was more of a videoclip than a movie, but the story catches up and makes it worthwhile and quite exciting indeed. Perfect for tank aficionados like me.
Naked Lunch
Cockroach exterminator gets intoxicated by the poisonous gas and a surreal, bizarre story starts. Like typewriters that are mucus producing alien heads.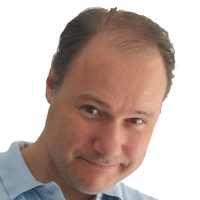 Wittenberg
05-09-2014

Bizarre, they way some like it
A little slowish perhaps, but pleasantly bizarre, strange and filthy in true Cronenberg style.
Brand New Cherry Flavor
Young movie director has her movie stolen in Hollywood, so she asks a witch to help her take revenge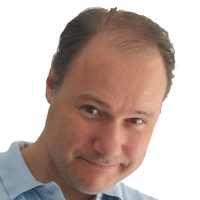 Wittenberg
22-11-2021

A remarkable and bold series that features quite a few novelties
A bit filthy and bizarre, somewhat reminiscent of Lynch/Cronenberg weirdness and I like it. It walks a remarkable line between strange humor (puking live kittens?) and gory violence. I also like the modern day approach to witches and witchcraft.
Predestination
In order to stop a serial bomber, a time traveling agent needs to recruit woman in the past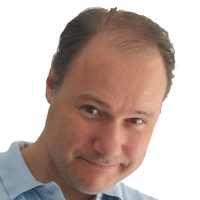 Wittenberg
08-01-2017

Didn't see that one coming
A very satisfying time travel movie that manages to stack twist upon twist and does so with class, fine performances and without becoming gimmicky.
Hatching
A girl, under constant pressure of her pushy mother, finds an abonded crow egg and decides to brood it herself. Something odd comes out.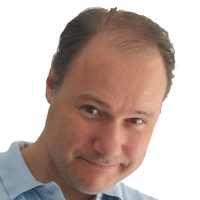 Wittenberg
25-09-2022

Absurd and dark fairytale
Not withstanding some pretty dark themes and scenery, it felt more than a modern, sinister fairy-tale than a true horror - which is quite fine! I think it could have been more intense here and there, acting was a occasionally a bit stiff, but overall a fine and pleasantly absurd tale.
The Meg
Deep sea researchers end up in a fight with a Megalodon (which is a really big shark)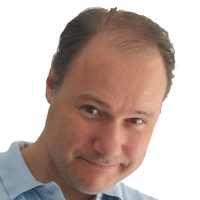 Wittenberg
17-08-2018

A bad movie done right
The characters inhabiting this world can be quite cringy in terms of stereotyping and trying to be witty all the time. But this still is an enjoyable and pleasantly over-the-top shark movie as long as you can shut your brain off.. and don't mind that every scare effect is the same: suddenly shark!
Jupiter Ascending
Ordinary girl is destined to play a crucial role in intergalactic dynasties and their plans to harvest earth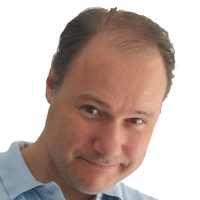 Wittenberg
11-02-2015

Wonderful space entertainment with some non-lethal flaws
Sure there are problems; it doesn't really enter your heart, and the frantic action can be hard and tiring to follow. Make no mistake though, as this is a grand deluxe space opera spectacle with a story, design, scale, characters and fantasyworld to rival Starwars.
Raya and the Last Dragon
A girl sets out the unite a divided nation, but needs to revive the last Chinese dragon to do so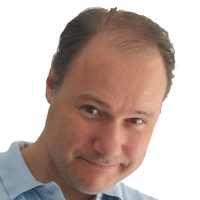 Wittenberg
28-03-2021

A sweet adventure with some new and some familiar stuff
A competent, colorful and quite exciting adventure. I liked how the appearance and behavior of the dragon wasn't 're-imagined' and stays close to the Chinese originals (even if they somewhat resemble Little Pony's®). The humor and inevitable morals in the story are a bit much, but ok.
Underwater
People have to find their way up to the surface when something assaults and crumbles an underwater station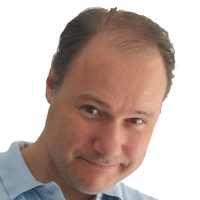 Wittenberg
27-04-2020

Not much new but still good underwater thrills
This was unexpectedly solid in fact. Not much wrong with the underwater and alien excitement at all. It is let down by the rather linear story with no real surprises, and looses an entire point for awful appearance of Stewart. God I wish she looked like she did in Camp X-ray in this.
Candyman
Artist gets fascinated by the urban legend of the lethal Candyman, who can be summoned in front of a mirror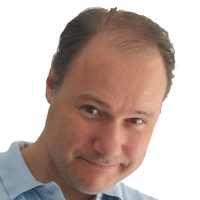 Wittenberg
02-01-2022

A classy horror
A higher tier horror, which proves painfully clear how many others are just brainless scarejump pulp. This is more more interesting, well done and well told throughout. I do feel though that some scenes could and should have been more hair-raising.
Self/less
Terminally ill man signs up for his inner self to be transfared to younger body... they got from... where exactly?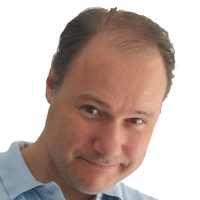 Wittenberg
24-01-2016

A very decent in between scifi with good ideas
Original science fiction mystery that gradually evolves into an action thriller. It is quite nice indeed, but could have hit harder by exploring this profound premise and what it might do to people mentally.
Armadillo
Documentary team joins a Danish military squad in Afhanistan up close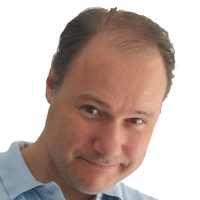 Wittenberg
16-02-2018

Nice guys in a gripping documentary
The action is not the usual Hollywood mayhem, but the notion that it is real makes even single bullets shot very intense indeed. Courageously filmed, it is a unique peak into what it must have been like. These Danish guys seem alright to me.
Dead Pool
Dead Pool is off to avenge his creator (sure the superhero skills are cool but what it did to his skin, not so much)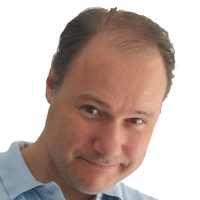 Wittenberg
20-11-2016

Refreshingly nasty
With his bad mouth, self awareness, humor and ultra cool action scenes, Dead Pool is a breath of fresh air amidst his unbearably boring Marvel colleagues. Story wise, it could step up a bit though as that felt shallow and plain.
Don't Breathe
Three young burglars think the gig at a blind man's house is going to be easy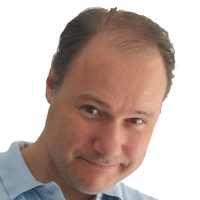 Wittenberg
18-03-2017

Fresh
A fresh horror suspense flick with fine performances. I was quite impressed with how they made a a blind man terrifying and how they managed to keep the story running based on a small premise.
Guardians of the Galaxy
Bound by circumstance, a group of creatures sets out to prevent danger in the universe.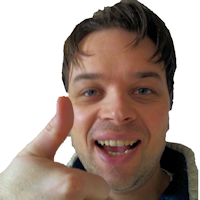 RockmeNow
15-01-2016

Over the top science fiction action movie (in a good way)
A bit too much of everything, but somehow just right because of that!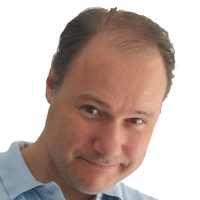 Wittenberg
22-08-2015

Take some time to let it sink in, and start enjoying
Not familiar with this comic, I feared I'd never get into this unexplained stream of weirdness. But the humor, vivid space combat action and sympathetic characters grew on me and left me quite entertained indeed.
The Lone survivor
A mission in Afghanistan by American navy seals goes awfully wrong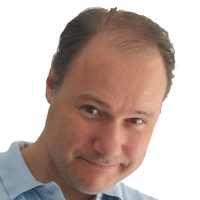 Wittenberg
27-02-2014

Okay these guys are tough
As these men are battered & bruised, smashed against rocks, cornered and shot, the increasing dread of death and hopelessness comes across very well. Intense movie that stuck for a while.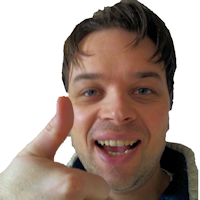 RockmeNow
05-02-2014

Shoot 'em up between navy seals and taliban
Main part of the movie consists of Americans and Taliban chasing, shooting, injuring and killing eachother. Apparently a navy seal can sustain more injury than Iron Man ("is there a bullet in my head?"). Overall an okay movie for those of us not easily scared by bloody scenes.
Apostle
Man tries to save his sister from a cult on an island
Wittenberg
21-10-2018

A bit rough around the edges, but it is in there
It feels a bit sluggish and undirected, and despite some horrific scenes never got truly scary - as if the director hasn't mastered scary cinematography quite yet. But - it still has a lot of gruesome and really vile moments, very good horrormusic and starts to grow on you as it descents into hell.
The Heat
Uptight FBI agent must work with streetsmart cop - both females this time.
Wittenberg
23-02-2014

as is
The feminine variation on the buddy-cop theme gives it a slight edge over the expected experience: funny but not hilarious, entertaining but not engrossing, good but not great.
Overlord
A ww2 squad lands into German-occupied France to blow up a tower, but encounter dark occult nazi experiments on their way
Wittenberg
31-05-2019

Meaty mix
A mixture of war, action and horror, delivering a meaty and enjoyable watch. It is, however, not super exciting nor super scary, and it is let down by some cliches and annoying characters, especially that damn kid.
Polar
A hitman's pension doesn't go as planned
Wittenberg
27-11-2020

Original, funky and violent
A mixture of some pretty grim action and violence with 'hip' characters, music and wacky titles. For a moment I was afraid the latter was a mask to hide mediocrity, but I have the say Mikkelsen's oodles of charisma, as well as a decent plot twist at the end, make it rise above the norm.
Star Wars: The Last Jedi
The last of the rebellion is being hunted down, so they need Skywalker to bring them hope. And a lot of other stuff besides.
Wittenberg
03-01-2018

Too much?
Despite a couple of awesome scenes and a praiseworthy new tone and style, I felt underwhelmed. I am getting tired of some of the star wars ways, the casino sidestory was awful, I didn't like Luke and I was bored during the endless contemplating of the force and good and evil. It's getting too much.
Godzilla: The Planet Eater
As mankind was unable to get rid of Godzilla, they summon something godlike to do so
Wittenberg
17-02-2019

There's something about it
I can't get my head around this one. It is a bit weird, slow, they talk too much and I am not even sure that much happened in this episode. But once it is over, I felt like I had witnessed something deep and profound. The atmosphere in these animated series is just so.. unworldly.
Typewriter
Family movies into a new home with a cursed, but sought after, typewriter in it
Wittenberg
24-11-2019

mixed
It mixes a lot of themes with varying levels of success. There's horror, but also humor, mystery and sometimes it's almost a children's movie. Likewise it is mixed in quality. Sometimes creative and intense, but quite slow and a bit dorky at others. But it does have a unique vibe that sets it apart.
Dark City
Man wakes up in a city where the sun never seems to shine, is suspect of murder and he is hunted down by mysterious men
Wittenberg
05-02-2022

A decent sci-fi-noire puzzler, but without real impact
The blend of film noir, sci-fi and mystery is my cup of tea, and I did enjoy it. But it also felt dated, it never was really scary or intense, and there was something almost childish and artificial about it. It somehow struck me as a clip they play to set the mood for a roller-coaster ride.
The Ritual
Group of friends encounter witchcraft when they go hiking through Swedish woods
Wittenberg
17-08-2018

Decent horror in the woods
Overall it does a good job at harvesting the creepiness of woods and witches. Unfortunately, the guys are rather unsympathetic and it's hard to buy into their friendship. It also feels a bit linear; I was waiting for some sort of twist in the story.
The Red Turtle
Adult animation about a man stranded on an island, and his attempts to escape appearantly being blocked by a large turtle.
Wittenberg
26-04-2020

Beautiful and intriguing animation
Drawn in a beautiful minimalist but expressive style, tastefully flavored with some supernatural elements and manages to make you curious even if nothing is being said. That's quite something, even if the open ended nature felt a little easy to me.
Greenland
With comets heading for earth, a family tries to make their way to a shelter
Wittenberg
27-07-2021

Decent, restrained disaster
While it doesn't set out new frontiers in disaster movies, I thought it was a pretty good one. It kept us hooked, it doesn't have overly complicated stunts and escapes, and it conveys a message that is such situations, the comets are hardly the biggest problem.
Bad Milo
When people agitate this man, a demon comes out of his ass and eats them. No Shit.
Wittenberg
03-01-2014

Naughty and pleasantly bizarre
but the constant rectal suffering could make you nauseous.
Marionette
Psychiatrist moves to Schotland after a trauma, but her new patient appears to be predicting the future with drawings
Wittenberg
27-11-2020

slightly dull but ultimately satisfying
It's starts a bit pale in terms of colors, performances and pace, but certainly interesting enough to keep you aboard. Then it goes quite deep in terms of layers and plottwist, yielding a rewarding and fulfilling experience for sure.
Movies found: 835 | max movies per page: 100 | Showing: 191 - 290
Previous
Next