BoiledDown

.net




If everyone's a critic, then so are we!
Gantz
Anime series about people who get to hunt monsters (aliens?) after they have been killed in an accident
Wittenberg
19-01-2020

I gave up
I thought I'd give this a try since I quite liked the digital movie 'Gantz:O' that was based on this. I tried to persevere, but just couldn't finish this due to it's slow nature and endless waves of atrociously bad and bizarre acting and dialogues - between and even during the monster fights.
Alien Outpost aka Outpost 37
Mockumentary of soldiers in some outpost fighting aliens
Wittenberg
25-05-2015

Badly done scifi
A confusing, unexciting and poorly done movie with bland characters. It is slow, uninteresting and misfires with really phoney 'interviews' in between. The whole documentary approach can't save it.
Kickboxer: retaliation
Once again an underdog partipates in a fighting match to take on the evil champion
Wittenberg
12-05-2022

You may skip this
I'll admit that I didn't see it in it's entirety, but I am pretty sure what this is: A dorky cardboard white hero doing bizarre over the top fighting, his pretty girlfriend looking worried in the sidelines, and some painfully awkward appearances of Van Damme and Lambert.
Transformers: Dark of the Moon
Something with large and loud robots helping some kid and earth
Wittenberg
15-06-2013

Unbearably loud
That's it. I have grown old. Some years ago, I would still have fallen for the stellar CGI and non-stop heavy duty action. But as off now, I can no longer stand this hysteric, over-the-top, screaming insane action and was struggling not to switch this off.
Doctor Sleep
Now an adult, the boy from The Shining has managed to take control of his ghosts when he sets out to help another gifted girl
Wittenberg
09-08-2020

Sacrilege yourself
Well this sequel seemed like an unholy idea to begin with, but since apparently King himself wrote it I was hopeful. Alas, it really is a sacrilege that fails to become scary, stuff they bring back from the Shining instantly looses it's appeal and the sucking of 'scare smoke' was just so childish.
The Holly Kane Experiment
Scientist is working on a therapy involving mind alterations, but shady people start to approach her. Who can she trust?
Wittenberg
29-12-2018

You don't fool me
This movie likes to think it is deep and intelligent, but instead is tedious and shallow. The science is vague and pointless, and why is everybody constantly dining out?
Catwoman
Girl murdered, then ressurects with cat powers. Revenge.
Wittenberg
04-06-2014

Maybe girls like it
The problem is that they made this into some sort of girl movie, with girlpowermusic, a love interest with a Ken, an evil beauty make-up corporation and a bouncy and goofy main character. Worse: they managed a half-naked woman walking around in leather to be completely non-sensual.
V/H/S: Viral
A bunch of unrelated horror fantasy stories, except that they all contain some amount of filming. Not necessarily on VHS though.
Wittenberg
05-07-2015

Messy
I'd like to think there is a deeper meaning behind the foul nastiness. But it felt like an unpleasant, loud and incoherent peak in some perverted minds' shock fantasies. 'Yeh so like there's skate dudes and then zombies come.' End of story. That parallel dimension thing was alright though.
Project Ithica
A group of people random people find themselves strapped and arranged in a circle .... inside a spaceship?
Wittenberg
24-05-2020

Gets tired quickly
Watching these annoying, unsympathetic, sweaty people moaning and screaming in turns gets tiring very quickly. There is hardly any any point to any of it.
The Last Witch Hunter
Cursed to live forever, a witch hunter is faced with his old nemesis again in the present times
Wittenberg
08-01-2017

Boring and superficial
The miscasted Diesel lacks the character and cannot show the burden of centuries of witch slaying. Also, the stories, conversations and even the action scenes are yawn-inducing. None if it flows well.
Transformers: Age of Extinction
The humans built their own transformers, not realizing what they created. Autobots come to the rescue.
Wittenberg
30-10-2014

near torture
This movie looks AWESOME and is a production triumph. You can however, barely watch this. It is crammed with excessive, loud, stupid, endless, insane action, terrible humor, restless angled camera shots, rushed montage, cliches, bucket loads of kitsch and oversaturated color. Somebody make it stop.
Assasins Creed
Some guy from a line of medieval assissins takes trips back in time with some machine to find some magic apple
Wittenberg
02-05-2017

Stupid and liveless
I guess the effort is there, but what a bummer. The whole time travel thing was unnecessary, incomprehensible and preposterous. Why didn't they just cook up a story situated in the past? Also, icecold characters throughout, cheesy and dumb lines and too much footage of people gazing in the distance.
Capsule
Astronaut depens heavily on radiohelp from earth to get his faulty capsule to return home
Wittenberg
06-11-2016

A lot more was required to make it this bold idea work
A bold mov(i)e which almost exclusively shows the astronaut strapped in his seat. But the amateuristic, jumpy astronaut, the repetitious dialogues and unconvincing procedures are way insufficient to make it work. There's a twist at the end, but if you made it that far you'll probably no longer care.
Infini
Rescue squad gets transported to a distant space base to save the last survivor
Wittenberg
26-02-2017

Looong everyting
Occasionally it strikes a chord, but EVERYTHING - be it people talking, staring, chasing, monologuing, contemplating, fighting, briefing or debriefing - takes so freaking long it starts to mess with your mind.
Warning
A bunch of (related?) stories, with perhaps future technology and mankind as a central theme
Wittenberg
28-11-2021

Vague unrewarding stories
Incomprehensible at first, I got some ease of mind when I realized it's just some vague ideas and separate stories glued together in a movie. In itself still a feasible concept, but in here it was just a bit pointless and directionless, without any payoff.
The Mummy
Modernday thief digs up a mummy that wasn't supposed to be found, for good reason
Wittenberg
27-12-2017

Underperforms in many fields
A surprisingly boring flick that feels like it was made ten years too late and does a lot of things wrong. I was especially annoyed by the humorless role of the female interest, it never got scary or tense and it severely lacked some good music.
Magellan
Astronaut on a lone mission to investigate signals suddenly coming from various locations in our solar system
Wittenberg
23-09-2021

Unable to compensate for the little resources it had
An irresistible story and some of the space graphics are not too bad. But they contrast starkly with the amateuristic 'interior' of the spaceship, and the bizarre procedures of the space flight and handling of possible alien artifacts (plastic bag?). I also missed a point or clue to any of it.
Ender's Game
A youngster is the chosen one to be trained as spacefleet admiral and repell alien threat
Wittenberg
24-07-2014

Kids in space
These kids are trained for space command by having them play a pointless Harry Potter floating game! This unwatchable movie is full of such nasty face palm moments, burying the sharp looking visuals deep beneath the surface. "He has a complicated response to authority" - who talks like that?
Other Life
Scientist invents memory injections, but when it is used against her the line between real and artificial memory starts to blur
Wittenberg
27-12-2017

Lifeless
Nothing wrong with the idea, but it is let down by the miscasted lead playing the cocky, cold emo-scientist. The story is also annoyingly vague, and not in the intriguing, mind-bending way I was hoping for. A few days after watching this, my wife asked how it ended and I had no idea what to say.
Wittenberg
31-12-2014

Cloaked with bad decisions
The question is: can you handle obnoxious teenagers with all kinds of uninteresting teenager problems, an unlikely crew of unlikable people, stiff acting and a pointless handheld camera approach in exchange for a few amusing tornado shots? Well, can you?
Fifty Shades of Grey
Woman falls in love with mysterious and wealthy man, but he has sadomasochistic desires
Wittenberg
17-07-2016

What a turnoff
Mostly a boring soap opera where they speak in Hollywood cliches. Their relationship is ice cold and unconvincing. The woman is confusingly flip flop towards the SM, and the corresponding scenes are bullshit as they kept it 'romantic' and pretty to look at. A feather? Really!?
Movie 43
Teenagers scout the internet for a movie that doesn't exist, taking them through various bizarre movies as they go
Wittenberg
28-01-2014

fascinatingly unfunny
In itself I can see potential in the jokes on offer. But I just gazed at these clumsy, grime and bizarre sketches without laughing once, becoming almost fascinated in the process. It's one of those 'You need the right drug first' movies, but if you find which one, it could be hysterical.
Cars 2
McQueen and Mater get caught up up in a spionage and racing adventure.
Wittenberg
27-07-2013

Let's put in everything, kids gotta like something
Looking at this through the eyes of my children, I felt exhausted and embarrassed by the loud, hectic and rushed screenplay, overcomplicated story, and Mater shooting miniguns. But there must be something wrong with my eyes because they still seemed to enjoy it.
Parallels
A mysterious phonecall from a missing father leads people into a strange building that opens up to alternate earths
Wittenberg
12-02-2017

Nice idea poorly executed
Love the basic idea, but it's executed poorly with rather annoying young adults delivering really bad lines and making everything seem hopelessly amateuristic.
Insurgent
In a future where people are living in factions based to their personalities, a group of rebels aim to break these boundaries
Wittenberg
14-02-2016

Can you make it till the end
I am afraid I loathe these 'young adult' future novels as of late. I can't stand these plastic, one dimensional people living in these ridiculous worlds doing unlikely stuff, always looking oh so pretty as they go along. The only savior are the imaginative and classy 'sim' scenes near the end.
Jiu Jitsu
Man with memory loss appearantly is member of a team fighting a (very) Predator-like alien from another dimension
Wittenberg
14-02-2021

Nope. Still a B movie.
With steady reference to a comic book, some boldsy camera work and heaps of crazy martial arts this might have winded up being smirky and fun. But it is mostly tedious and bizarre, and the lead character appears to have been typecasted as a universal B movie karate dork.
Gods of Egypt
Exhiled Horus gets a change to reclaim his crown with the aid of a mortal thief
Wittenberg
04-10-2016

Nice demo
Looks and feels like a computergame. Come to think of it, games nowadays have more interesting en deep characters than this painfully boring, flat and hollow production. It's always an embarrassing experience when so much is going on and you don't care about any of it.
I, Frankenstein
Frankenstein's monster's chosen profession, being alive and all, is demon hunter. Together, with gargoyles!
Wittenberg
09-06-2014

Pointless and quite uninteresting
The creation of the monster is briefly told in flashbacks while the opening titles are still running. The fact that he is Frankentein's is hardly relevant. He is basically a strong, civilized dude fighting demons, in a dull and stiff copycat of Underworld and Van Helsing Gothic stylistics.
The Requin
Couple with issues hires a luxery villa on poles in the sea to get away from things, until a storm rips it off and drift them onto open sea. With sharks.
Wittenberg
15-03-2022

Too many issues
It's usually nice to view these disasters from the confort of a lazy chair, but this one has too many issues. Fake effects, cheap and obvious use of stock material, subpar acting, overall implausible events and a really weird sense of distance, depth and location in the sea.
Goof dbase new movie
summary
Wittenberg
16-09-2018

I want my site back
i really do
Kin Dread
Traumatized guy, confined to a room making soundseffectcs, discovers something strange in his apartment and about his past
Wittenberg
14-11-2021

Could't follow or care
There might be a clever and interesting idea in here, but I am afraid it didn't quite come out for me. It was just to hard to follow, too vague to make sense and often got stuck like a car in a the mud.
Geostorm
Mankind built a space system to keep the extreme climate in control, but then it starts to make things worse instead of better
Wittenberg
23-02-2018

All things wrong with big Hollywood productions
A terrible film that checks all the boxes of overblown Hollywood-Michael-Bay like hysteria, stupidity and shallowness.
The Call-Up
Some gamers are invited to play a game in a lifesize simulated environment. It's all fun and games, until people actually die.
Wittenberg
07-01-2018

No twist?
I liked how it was all set up and some of the music in the beginning. But soon enough it is evident that the actors or screenplay are below par. But what bugged me the most is that they missed the opportunity to add some double layers and twists into the story, of which I can easily think of some.
IO
Woman is trying to find cures for a dying world, but an uninvited stranger urges her to join him and catch the last rescue ship into space
Wittenberg
19-01-2019

Sympathetic but very boring
I really tried to get into the flow of this slow-burn movie, as a small, delicate an intimate story about big issues. But boring is boring, and the quasi-meaningful dialogue and cascade of pointless scenes made me yell COME ON too many times.
Renegades
Navy seals divert from their mission to recover lost nazi gold form a Bosnian Lake
Wittenberg
07-06-2021

blub blub
Instead of the nail-biting, claustrophobic movie the storyline caters for, it came out surprisingly dull and lame. Characters are boring, nothing really works, pacing is off, music is off, story totally implausible. It sinks even further when it tries to be witty.
The Phoenix Project
Four scientists in a garage try to revive dead animals
Wittenberg
08-03-2015

Experiment failed
This could and should have been a geeky mind bending gem like Primer. But it is achingly slow at times, the science is underpowered and the scientists behave unnatural. Especially that Carter guy, who single-handedly wrecks this movie with really painful, unwatchable and ridiculous overacting.
Occupation Rainfall
On an alien invaded earth, humans and some alied aliens set out find a mysterious rainfall that can save humanity
Wittenberg
03-07-2022

Tiresome scifi bonanza
There's actually some okay stuff here and there: some effects, some scenes, some concepts, some designs. But it's just so bloated and hysteric, like they wanted to include everything they could think of and barf it onto you in an endless stream. Extremely tiresome.
Riddick
After being left for dead on a hostile planet, a ship full of mercenaries is Riddicks's only way off the planet
Wittenberg
15-02-2014

A B-movie in disguise
Non-stop pretty, but also painfully slow, tedious and full of uninspired really poor dialogue. They are too eager to portray Riddick as a mysterious, ubercool, enigmatic hero, instead turning him into an unsympathetic showoff.
Away
Mum goes to Mars. Away from her family.
Wittenberg
08-11-2020

Soggy family drama with occasional space things
Don't get tricked into thinking this is a scifi adventure. This is a soap opera, featuring an insanely uncooperative and unprofessional crew, bitching and moaning and solving tedious problems like the water supply and the flue. Back on earth, there is slow nagging family drama and diseases. Ugh!
Ghost Rider: Spirit of Vengeance
Man - who is also a burning skeleton motor cyclist - must rescue boy who... ah whatever
Wittenberg
24-02-2013

Burning boredom
If looking at a burning skeleton hero obliterating devil scum is still boring and liveless... something must be wrong.
The Finest Hours
Against all odds, courageous men on a small coastguard boat sail into a storm to help the crew of a wrecked oiltanker
Wittenberg
17-07-2016

Sunk
Not withstanding the good looks and production values, I thought this was a mess. The 50's atmosphere felt cliched, all characters are either obnoxious, one-dimensional or off, the love story was getting on my nerves and I was sort of glad it was over.
Pacific Rim: Uprising
The monsters have been defeated, but not for long
Wittenberg
03-01-2019

Do you like robot fights?
Listen, I just came here for giant robots smashing huge monsters, and got what I wanted. Never mind that every person in this movie is a ridiculous Hollywood abomination and everything they say and do is stupid as can be, making this essentially a horrible Power Rangers movie with no soul.
Synchronicity
Small teams get a timemachine to run work, one of them gets caught up in paradoxes
Wittenberg
17-06-2018

The story is there. Execution is not.
There's probably a really clever, if not somewhat difficult to follow, story in here. But the really lackluster execution, dull performances, suspiciously limited locations and depressing dark colors made me struggle to care... no matter how much bladerunner music they throw in!
Sweet Home
A group of very different people in an appartment building is faced with fighting monsters
Wittenberg
23-02-2021

The characters hit a nerve I did not know I had
The groundwork was promising; colorful cartoon-like imagery, pleasantly weird monsters and potentially interesting group dynamics. But none of the people is particularly likable. In fact I started to despise many of them up until the point I could no longer watch it. Never had this before.
Resident Evil: The Final Chapter
With inside help, Alice gets a change to destroy the T-virus once and for all
Wittenberg
18-06-2017

Looks alright, feels numb
Much like the previous parts, this looks good and has some creative, vicious beasts on offer. But it also features the same hollow, boring screenplay and empty characters. It feels like a bunch of monster challenges glued together.
Flatliners (2019)
Med students have themselves killed and take a peak at the afterlife before they are reanimated. But all is not fun and games.
Wittenberg
24-08-2019

Same problem as the original, executed worse
Like the original, the concept is awesome but I still find the clue rather dull and unsatisfying. Worse, in this version some of characters are quite annoying, some of their lines rather cheesy and the scares copied and uninspired. I was waiting for everyone to just say sorry and get this over with.
Captain Marvel
A woman with superpowers and generic green aliens and avengers and tessaracts and whfff
Wittenberg
27-09-2020

I felt nothing
A cheerful, colorful, slick looking action superhero movie that went straight through me.
Silent Hill Revelation
Girl must save her father, who is trapped in a place full of demons
Wittenberg
08-09-2013

Not as scary as it looks
This contains some very moody scenery and genuinely nightmarish footage. But the girl's plan is basically walking from one demon challenge to the next, and the rest of the story is either boring or incomprehensible.
Sex Ed
Mathteacher can't find a suitable job, so he settles for giving sex education to teens
Wittenberg
06-01-2015

Sex ought to be funnier than this
It had a lot going for it. A funny idea, a mellow Cuban vibe and potential. Unfortunately, the jokes won't ignite and many scenes just fall flat. Also contains a painfully misguided good-will-hunting-ish speech scene that isn't even trying to be funny.
A walk among the tombstones
Private detective searching for a bunch of sickos mutilating and killing the loved ones of drug dealers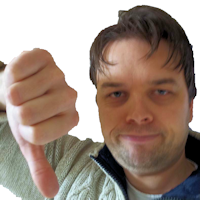 RockmeNow
24-07-2015

Another movie with Liam Neeson, definitely not one of his best
I am still wondering what the writers were thinking, as well as Liam Neeson reading the script. Watching a goldfish in a fish tank for 114 minutes must be more exciting than this...
Movies found: 793 | max movies per page: 50 | Showing: 41 - 90
Previous
Next