BoiledDown

.net




If everyone's a critic, then so are we!
Last Full Measure, The
Pentagon hotshot reluctantly investigates a request for a posthumous medal of honor, and gets more and more involved as he talks to the veterans
Wittenberg
07-09-2020

Overdone
They managed to get a whole bunch a A-list actors giving all they got. But it feels overacted, over dramatized and forced down your throat. The clips during the end scroll demonstrate how veterans ACTUALLY talk. A noble cause for sure, but unnecessarily heavy-handed. Boring, even.
Monster Hunter
Army ranger accidently winds up in another dimension where she must fight monsters
Wittenberg
21-03-2021

Awesomeness that left me cold
Such a potential premise, such a big budget, yet still so uninteresting and shallow. I thought only the finale back on earth was somewhat badass. The movie seems to look a lot like the game it was based upon, so perhaps fans will get more out of it.
USS Indianapolis: Men of Courage
This ship went on a secret mission to deliver the atomatic bomb, but was sunk on the way back, leaving the few survivors in hellish waters
Wittenberg
26-02-2017

Overreached
This movie's overblown ambitions of doing war, drama, survival, courtroom and romance contrast sharply with bad fx, uninspired screenplay, half-baked actors and dodgy editing. I was bored watching those men get eaten by sharks, which can't be right!
Battle Royal
A class of students are placed on an island, and the game is that only one survives
Wittenberg
12-05-2022

A bloodfest turned into snoozefest
I was curious because it was listed somewhere as a real shocker, but the gore is not that bad - less so than many splatter horrors around. Furthermore I don't think I will ever get used to Japanese overacting and drama. The scholars are boring, annoying and their contemplations uninteresting.
Captain America: Civil War
All superhero's turn on each other for some reason
Wittenberg
11-11-2016

More boring and emotionless over the top stuff
In endless talking scenes, which made my son decide to watch something else, all sorts of story-lines from other movies are desperately and uninterestingly brought together. The battles are frantic but boring because noone ever gets hurt. And I still don't care about anyone.
Hungerford
Some roomies/friends try to survice, after space visitors turn everyone into zombies. Good thing one of them was just doing a film project.
Wittenberg
13-11-2020

A minimal found-footage flick with annoying protagonist
I should sympathize with what they managed to create using very little resources, but it really was pretty basic zombie stuff. Some acted pretty good, some were ok, but the main character was a really annoying dude, I started to despise his constant heavy breathing and drama.
Independence Daysaster
Aliens strike from above and below, smalltown folk (and president) scramble into action
Wittenberg
13-04-2014

Bad - but sympathetic and unpretentious
You B-movie you! With your continuous bombastic music blasting over shaky camera shots of people constantly jumping in and out a car! But it's sort of all right, it does what it can. Effects are sufficient. Fair game.
jung_e
A team tries to create the ultimate warrior by recycling a brain into new cyborg bodies, but can't figure out why she keeps underperforming
Wittenberg
27-01-2023

Nothing much to make it work
A bit of a Korean take on Ghost in the Shell, this should interesting. But is is not. The action is utterly unconvincing, and I hated some of the characters who either over-acted or were just cringey and one-dimensional. The story attempts some quasi deep theme's but it all falls flat immediately.
Pacific Rim: Uprising
The monsters have been defeated, but not for long
Wittenberg
03-01-2019

Do you like robot fights?
Listen, I just came here for giant robots smashing huge monsters, and got what I wanted. Never mind that every person in this movie is a ridiculous Hollywood abomination and everything they say and do is stupid as can be, making this essentially a horrible Power Rangers movie with no soul.
Synchronicity
Small teams get a timemachine to run work, one of them gets caught up in paradoxes
Wittenberg
17-06-2018

The story is there. Execution is not.
There's probably a really clever, if not somewhat difficult to follow, story in here. But the really lackluster execution, dull performances, suspiciously limited locations and depressing dark colors made me struggle to care... no matter how much bladerunner music they throw in!
Prisoners of the Ghostland
A convict is chartered to rescue a woman from a mysterious group that is held captive by ghosts. If not he explodes.
Wittenberg
16-12-2021

Weird is not always good
Some pretty colors and scenes aside, this is mostly uncomfortably odd and confusing. You could argue that is to be commended for being different and broken free from the mainstream, but not in a way that I found pleasing.
Finest Hours, The
Against all odds, courageous men on a small coastguard boat sail into a storm to help the crew of a wrecked oiltanker
Wittenberg
17-07-2016

Sunk
Not withstanding the good looks and production values, I thought this was a mess. The 50's atmosphere felt cliched, all characters are either obnoxious, one-dimensional or off, the love story was getting on my nerves and I was sort of glad it was over.
Resident Evil: The Final Chapter
With inside help, Alice gets a change to destroy the T-virus once and for all
Wittenberg
18-06-2017

Looks alright, feels numb
Much like the previous parts, this looks good and has some creative, vicious beasts on offer. But it also features the same hollow, boring screenplay and empty characters. It feels like a bunch of monster challenges glued together.
Halo 4: forward unto dawn
Cadets getting trained for combat in the halo universe
Wittenberg
11-08-2013

Mission failed: please try again
What happened? They got great looking props, effects, a spot-on color palette, an exciting Halo playground, and even the warthog. Yet all they came up with are close-ups of whining and insubordinate teenagers, and a minimal story that's still going nowhere.
Godzilla: King of the Monsters
More huge titan monsters are awoken, and only Godzilla can restore the balance
Wittenberg
09-06-2019

Humans ruined earth AND this movie
Ruined by hollow, cringy and unfunny characters that speak exclusively in kitsch onelines and are monster experts, submarine commanders and anything else that comes their way. The monsters can't save it either, because, while fairly good looking, their fights are hard to follow and uninteresting.
Immanence
Scientists go on a boat to sea to investigate possible extraterrestial phenomena.. or is it divine phenomena?
Wittenberg
06-03-2022

The story was there, the rest was not
I usually dig science babble, but coming out of the mouths of these guys it sounded ridiculous. And while the story had potential, I am afraid the execution fell short in many other fields as well. Confusing and weird, in a bad way. Clearly not filmed on sea, disguised by pitch black surroundings.
Forbidden World
Astronout lands on a base where an alien experiment get out of hand
Wittenberg
17-10-2021

Didn't turn out to be a classic
I watched this old nugget for some nostalgic quirks and perhaps hidden gems, but I am not sure I found them. Sure it has some remarkable nonsense and campy effects, but it's mostly just a bit crappy.
Monuments Men, The
In WWII, a specialized group sets out to save artworks from destruction or being stolen by the nazis
Wittenberg
07-09-2014

A very boring movie
A moviesubject in danger of being boring. And despite the A-list of actors and undoubtedly good intentions, I am sorry to say that it is.
Firestarter (2022)
Girl tries to control and live with her ability to set things on fire, but evil people make her loose her cool
Wittenberg
05-06-2022

Left me cold (that punchline is probably taken)
One of those movies that, on the face of it, looks quite solid and adept, and makes you wonder why you're not enjoying it more. I think her parent's additional paranormal abilities get in the way of an already uninspired and even boring story that fails to ignite. (That's probably also taken.)
Fantastic Mr. Fox
Fox and friends engage in a war with local farmers when they steal chickens
Wittenberg
13-11-2021

Did not push my buttons
It looks and feels artistically sound and could please Roald Dahl fans. Personally, I found the puppets not very pleasant to look at and I don't like the storytelling much. It's not outstandingly funny, exciting or clever, I did not know how to process it and even got a bit strangely agitated.
Sex Ed
Mathteacher can't find a suitable job, so he settles for giving sex education to teens
Wittenberg
06-01-2015

Sex ought to be funnier than this
It had a lot going for it. A funny idea, a mellow Cuban vibe and potential. Unfortunately, the jokes won't ignite and many scenes just fall flat. Also contains a painfully misguided good-will-hunting-ish speech scene that isn't even trying to be funny.
Matrix 4: Resurrections, The
Neo, living in the matrix again as a guy who made a matrix game, goes back into the matrix to save Trinity, who is in the matrix.
Wittenberg
28-02-2022

This time, the mindbender is the movie itself
I am not sure how a 4th sequel could have worked or what I wanted from it, but surely it wasn't this. I hate the lazy self aware 'meta' approach and the revisiting of classic moments. Nothing really works anymore, I cringed multiple times. An odd misfire, which makes you wonder how this came to be.
walk among the tombstones, A
Private detective searching for a bunch of sickos mutilating and killing the loved ones of drug dealers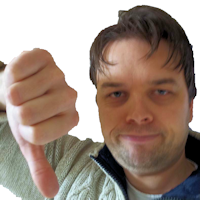 RockmeNow
24-07-2015

Another movie with Liam Neeson, definitely not one of his best
I am still wondering what the writers were thinking, as well as Liam Neeson reading the script. Watching a goldfish in a fish tank for 114 minutes must be more exciting than this...
5th Wave, The
Girl tries to rescue her little brother amidst an alien invasion in 5 waves
Wittenberg
21-08-2016

Derailed
After a reasonable start, it derails in cheesy teenage love stories, unexciting screenplay, annoying army-squads comprising of teenagers and emo's, and sloppy movie making with aliens that conveniently look just like humans.
Reminiscence
When the future is bleak, people instead relive past memories with a machine. The operator running that facility gets involved when a femme fatale shows up
Wittenberg
06-12-2021

half decent idea failed
The opportunity to do something cunning with the central idea gets lost in dull, pseudo film-noir kitsch, and the plot twist comes way too late to redeem it. But the real problems are inexcusably crincy Hollywood dialogue, audience pampering, poorly choreographed fights, among others.
Soul (2022), The
Prosecutor dying of cancer takes on a murder case that reveals dark secrets and transplants of more than just cells
Wittenberg
29-05-2022

Probably a brillant story but failed in presentation
I can appreciate the deep, well thought out story that stacks several layers of twists on each other, providing a real thinker of a crime story with perhaps a dash of horror. But it is presented so slowly en depressingly that I struggled to notice or care - and to stay awake too.
Sweet Home
A group of very different people in an appartment building is faced with fighting monsters
Wittenberg
23-02-2021

The characters hit a nerve I did not know I had
The groundwork was promising; colorful cartoon-like imagery, pleasantly weird monsters and potentially interesting group dynamics. But none of the people is particularly likable. In fact I started to despise many of them up until the point I could no longer watch it. Never had this before.
Flatliners (2019)
Med students have themselves killed and take a peak at the afterlife before they are reanimated. But all is not fun and games.
Wittenberg
24-08-2019

Same problem as the original, executed worse
Like the original, the concept is awesome but I still find the clue rather dull and unsatisfying. Worse, in this version some of characters are quite annoying, some of their lines rather cheesy and the scares copied and uninspired. I was waiting for everyone to just say sorry and get this over with.
Brothers Grimsby, The
Lowlife british scumbag finds his long lost brother, and gets involved in his MI6 spy job along the way
Wittenberg
11-12-2016

Unprecentented vulgarities are not enough
Some of the scenes are so unbearably low and vulgar that in itself they could have given this movie some sort of cult status. Unfortunately, the lame action and humorless story surrounding is gets rid of that option.
Silent Hill Revelation
Girl must save her father, who is trapped in a place full of demons
Wittenberg
08-09-2013

Not as scary as it looks
This contains some very moody scenery and genuinely nightmarish footage. But the girl's plan is basically walking from one demon challenge to the next, and the rest of the story is either boring or incomprehensible.
Captain Marvel
A woman with superpowers and generic green aliens and avengers and tessaracts and whfff
Wittenberg
27-09-2020

I felt nothing
A cheerful, colorful, slick looking action superhero movie that went straight through me.
Echoes
A woman goes back to her hometown when her identical twin sister is missing, and then a lot of twin things happen
Wittenberg
23-10-2022

A good idea implemented rather plainly
To have a crime and mystery revolve around twin sisters, making you guessing who is who and who did what, is not a bad idea. But it is done rather unimaginatively, making me indifferent instead of intrigued, and is based on rather soapy themes like family feuds, relationships and horses.
Resident Evil: damnation
A seperate side story of the franchice? I don't know what it is. Hero vs monster things
Wittenberg
08-05-2021

Somewhat cool, mostly hollow and pointless
It probably looked awesome when it was released. Today it looks okay, and has some reasonably intense Resident Evil abominations running around. But I couldn't care less about the lifeless hero dork, or the vague story that came from nowhere and went nowhere. Not even sure what this is?
Color Out of Space
Things get weird and nasty when a meteor-like object and a mysterious color land in the garden of family living isolated in the woods.
Wittenberg
07-06-2020

A bit vague and improvised
It's somewhat ok, but I felt the horrors and scares were random and incoherent collection of things borrowed from other movies. As if every idea dropped was incorporated into this, no matter if it made sense. Consequently, it never gets really scary or intense and I was sort of glad when it was over
Terminator Dark Fate
More or less the original story but with more females
Wittenberg
25-04-2020

No
Some action scenes successfully revisit the hard-hitting robot fights and good old car chases. But my god, Sarah Connor is a hideous, disastrous character now and the other ones have to deliver some pretty painful dialogue as well. The forever recovering evil cyborg got boring, too.
Risen
Meteors crash on earth causing death among the nearby inhabitants. An xeno-astro-expert is called in to help.
Wittenberg
13-09-2021

Good setup undone by some unfortunate desicions
The setup is similar to "The Arrival", which is a good thing. The first half is also decent enough. But to make the expert such a depressed, lifeless character doesn't do any favors to the already slow-ish movie, and the plot twist is smothered in overblown flashbacks. Some poor CGI at places, too.
Expiry
A couple fails to have children before the expiry date of their relationship, then a bracelet makes physical contact impossible
Wittenberg
25-04-2021

Too thin
This almost sort of worked, as a minimalistic, futuristic story of a forbidden relationship. But after a while it starts to loose momentum, the therapy sessions (?) with some sort of HAL computer seem endless and pointless and the final escape scene brings it to amateuristic levels.
Unholy, The
Fallen journalist accidently stumbles across a woman performing holy miracles in a small town, but how benevolent is she?
Wittenberg
06-02-2022

Fair story just not exectuted well
The story used as a framework is decent enough, but unfortunately didn't quite take off. Everything is a bit uninspired and doesn't seem to connect well (man dies under a burning cross, everyone just goes to the next scene). So we're left with some lackluster scare jumps and unscary horror.
Nun, The
A horrorstory based around the creepy nun from The Conjuring 2
Wittenberg
10-12-2018

Relies on scary nuns in alleys, not on a good story
While the dark abbey and nun figure do look terrifying, it soon becomes evident that this simply a stack of people slowly walking through creepy corridors and slowly turning their heads towards the next jumpscare. The story or built-up is seriously lacking and it started to bore me.
Murder Mystery 2
Murder solving couple takes a much needed break on a distant island, but soon enough they're at it again
Wittenberg
08-04-2023

Formulaic slapstick with too little good jokes
I can see what they are going for, and objectively all the ingredients are here for a shot of uncomplicated amusement. I just thought the jokes were not all that, and everything is so safe, formulaic and predictable it feels like you have already seen it - and will forget about it tomorrow.
Kill Command
Future space marines go train against robots in the woods, but then the robots start to become agressive beyond the program.
Wittenberg
11-09-2016

Nice robots though
Some guys were quite adept at making some good scifi designs and robotics, but not at making a movie around it. The combat lacks tension, performances are underwhelming, there's a lot or repetition and I fell asleep twice.
Incantation
A woman is cursed of doing some ritual wrong. And she also adopts this daugther - I am not sure how it was related
Wittenberg
09-07-2022

Too messy
There are a couple of intense images, and the underlying vibe of strange and spooky rituals has potential. But the mockumentary approach was far-fetched and not doing it any favors, and the story and timeline are very confusing and jumpy. And honestly, I was kind of bored with it.
Temple, The
Three people travel to a mysterious desolate temple in Japan where strange events have been reported
Wittenberg
30-09-2018

They forgot to write it
I quite liked the beginning with moody Japanese scenery and mystery. But as they approach the temple, it looks like they had no more ideas so they just threw in some random, incoherent bland scary stuff and were done with it. Very unsatisfying.
Windtalkers
Marines are reluctantly tasked with protecting native american soldiers and their ability to transfer indecipherable messages
Wittenberg
10-05-2022

Did not age well
I think it made an impression as a war movie in the day, but I fear it has aged poorly. The acting and dialogues can be quite corny, the emotional scenes induce cringe, and the action is almost laugable with the hero shooting from the hip and all bad guys instantly drop dead.
Carnage
Single location film about parents meeting up try to resolve a physical clash between their sons. All start polite and aim to resolve the matter....
Wittenberg
10-01-2015

Great idea didn't work
A brave and fascinating idea that, given the actors, should have been firework. If fails however, as their quarrels are too scripted, their behavior, flip-flop mood swings and intoxication feel unnatural and phoney. And then there's the bizarre overacting of a constantly trembling Jodie Foster.
Carrie (2013)
Girl with telekenetic powers and a hideous religous freakmother is being bullied one time too many
Wittenberg
25-07-2014

Identical yet inferior to the original
Who ordered this? A really pointless remake that does everything exactly the same, except for in the eerie atmosphere and masterful cinematography of the original. The only thing new is that the kids now have mobile phones with YouTube. Breathtaking. Moretz is overacting badly too.
Huntsman: Winter's War, The
An alternative, side-story story situated around the area and events of the snow white fairy tale
Wittenberg
28-01-2017

Nothing to stand out or excite
I think the good intentions are there, but I found it rather flat and uninvolving, appearing rather insignificant next to giants like The Lord of the Ring.
Hercules
Hercules and his companions help out a king against an evil army, but has he been fighting on the right side? And is he really a demigod?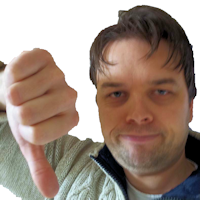 RockmeNow
30-12-2014

Superficial B movie, somebody wake me up afterwards please
I will not spend many words discussing this movie. So I leave it with this...
Wittenberg
07-12-2014

A bit boring
The large fights and mythical creatures should cater for some entertainment, but Hercules is a bit of a a B-movie dork, it never reaches anything deep, and frankly I was actually quite bored most of the time. They way they tease about Hercules' skills and origins was a nice find though.
Grudge, The
Woman takes home a curse from Japan, spelling doom for everyone that enters her house. A police officer investigates.
Wittenberg
22-12-2020

A well-made but boring jumpscare horror with zero new ideas
On the face of it, this looks and feels like a decent quality horror with fine actors too. Unfortunately, it has absolutely nothing else to offer but consecutive tired jump-scares with loud noises that you see coming from a mile away - and which get boring pretty quickly.
Good Day to Die Hard, A
McClane helps out his son, who appearantly is involved in some CIA operation in Russia
Wittenberg
15-09-2013

Boring high-octane action. Huh?
Contains some decent old-skool car chases and explosions, but none of it really becomes exciting. The story starts of clumsy and distant, then becomes bland and uninteresting. Definitely misses the Die Hard vibe.
Great Raid, The
In WW2 soldiers undertake a daring missing to rescue prisonors from the Japanese Abanatuan camp
Wittenberg
15-01-2017

Felt like a movie, not a war rescue mission
I don't mean to sound disrespectful about this amazing operation, but I wasn't to keen on this movie. I constantly felt I was watching actors playing soldiers and prisoners, with unrealistic over rehearsed lines ruining the mood. The cliched and disconnected 'war movie music' didn't help either.
Neighbors
Young couple with a baby has a fraternity move in next door. The war begins
Wittenberg
15-03-2015

Watching people having fun wasn't much fun
The lead actors put in a lot of energy and effort into it, but cannot save this mediocre comedy with a shortage of good jokes. The endless fraternity partying and self-contempted mayhem was rather exhausting to me.
Let Her Out
Something's growing inside of a woman... and it starts to take over
Wittenberg
25-02-2019

Doesn't do itself justice
The basic idea is quite good and could potentially have resulted in a very intense, physiological and emotional horror. But alas, despite a reasonable beginning, I found the actors weren't up to it and the movie has mostly some plain and borrowed jump scares to offer.
Time Trap
When they try to recover missing persons from a cave, it seems that in there, there is something wrong with time
Wittenberg
15-08-2020

Great idea cannot overcome B-movie atmosphere
I love the idea, and it's one that could have worked beautifully with limited budget and resources. Unfortunately, they went with rather dull, unimaginative characters delivering cheesy lines and doing crincy things, which results in a fatal B-movie atmosphere. Too bad, they were on to something.
Captive State
An underground network of rebels fight back against alien occupation
Wittenberg
01-08-2019

Average
Apart from a few tasty scenes, the scifi level is very low and they might as well have been fighting human oppressors. I found it hard to follow what everyone was doing and what the plan was, and the red dust from the poster is not in this movie AT ALL. Quite average.
Zombie Lake
Small town is terrorized by zombies in a lake, eating mostly nude females
Wittenberg
12-11-2021

Be ready for the worst and have a good time
Full of technical errors, non-existent effects, dodgy acting, among many other problems. Successful as campy nonsense though, with a plenty of unnecessary nudity. And that one zombie who starts to feel empathy is not something you see everyday.
Billy Lynn's Long Halftime Walk
Decorated Iraq soldier relives his experiences, and contemplates going back there, all during a honouring appearance in football game show
Wittenberg
14-05-2017

Lacks in too many areas to make it work
The alternating scenes of war and hollow mass entertainment could and should have generated interesting contrast, but I found it too unfocused in what it was trying to say, it lacked style, dialogue was lengthy and some themes, like the negotiations for the movie salary were uninteresting to me.
Seventh Son
In medieval times, a ghost hunter requires the help of a seventh son (of a seventh son) in order to defeat an escaped witch with evil plans.
Wittenberg
24-01-2016

It's missing factor X
It's all here; bold adventure, dazzling fantasy, witches, dragons, romance, fine effects and music, and amusing performances. But somehow it is all a bit flat, fails to excite or take you along for the ride. Maybe it's exactly this mandatory fantasy mixture that makes it feel formulaic.
Charlie and the Chocolate Factory
Mysterious chocolate maker invites kids to his factory where one will win a price
Wittenberg
29-12-2018

I thought it'd be warmer
The original book passed me by, so I may be missing the point. While I can see the magical adventure on offer, I also thought this was rather sterile, cold and strange - especially Depp's performance - up till the point of being uncanny and unpleasant.
Percy Jackson: Sea of Monsters
Demigod kids confront Kronos because their precious summercamp is in jeopardy. No really.
Wittenberg
20-08-2014

I doubt even teenagers will really fall for it
It just - BAM- puts you in this fantasyworld with gods and magic without ever introducing us to anything, without building tension of mystery. There's some charm in the fantasy elements, but mostly it is a childish bunch of whining teenagers. There's also a lack of sea monsters.
Glass
A researcher investigates the credibility and actual superpowers of the superhero's from Unbreakable and Split
Wittenberg
17-08-2019

Ultimately a failed attempt to prolong this
The story provides a potentially clever reason to bring these people together and add a twist to the story, but mostly it feels like everybody was dragged in front of the camera again, the "research" was laughable and I still hate MPD - it is so embarrassing to look at, not scary at all.
Annabelle
A doll brings supernatural misery into a young couples' lives
Wittenberg
27-12-2014

Lacks suprises or innovation
Somewhat scary, but hindered by the plastic main actors and the collection of scares that all are all taken from other movies, making everything seem boringly familiar.
Alvin and the Chipmunks: The Road Chip
The chipmunks fear that their dad's love interest might lead him to abandon them, so they set out to sabotage the engagement.
Wittenberg
06-03-2016

Ok for kids. An endurancetest for adults.
Sure, it's an uncomplicated fun adventure, kids will get some fun out of it, and let's not forget the effects blending so seamlessly we don't even notice them anymore. But a kids movie equally suitable for adults, this is not.
Noise
When a man start looking into his father's life and the factory he worked in, he becomes more insane as more secrets emerge
Wittenberg
22-03-2023

ok but lots of loose ends
Although we liked this movie, with it's relaxed but pleasantly mysterious atmosphere and decent characters, it felt badly insecure about the story it wanted to tell. Was it about the factory? The father? The mother? Was noise really so much of an theme to warrant the title? Hmmm.
Prey
Some guys just about to finish a hike through the woods, are hunted down by someone with rifle
Wittenberg
23-09-2021

Needed more
The scenery is pretty, and the plain, no-nonsense execution gives it some purity. But it's hard to connect with the characters who are also having irrelevant work-related quarrels, and the plot is really a very thin succession of shot-flee-argue over and over. It misses some sort of twist or payoff.
Harbinger Down
Crab fishing boat picks up a space derelict from the ice, after which something otherwordly preys upon the crew
Wittenberg
21-10-2019

Bearable for sci-fi horror enthusiasts
Acting is mostly bad. Dialogue strange and clunky. Monster makes inappropriate animal growls. And plenty of bad stuff besides. But still, the concept of something mysterious happening on a dark, desolate ship in the arctic is still enough to make this worthwhile, and some of it is quite okay.
Tau
Woman is kidnapped by a dude working on some AI thing, so she tries to gain the trust of the artificial intercom housekeeper in order to escape
Wittenberg
30-06-2018

Lovely story but difficult to execute - and it shows
While I loved the idea, it would all depend on convincing dialogue and acting whether it would work out. Unfortunately, both are below par and the movie is too slow or mediocre to keep me interested.
Mine
After a compromised mission, a soldier hears a mine arm under his feet, leaving him standing pined-down, helpless all alone in the desert
Wittenberg
10-09-2017

Overreached
A courageous idea that requires a level of acting and screenplay that this movie unfortunately does not have. Near the end it derails in a swamp of endless cliched flashbacks and emotional scenes that had me begging for it to stop.
Great Wall, The
Fortune seekers looking for gun powder find out what the Great Wall of China was protecting against
Wittenberg
30-12-2017

A popsicle
It tries to dazzle with colorful combat suits and pretty scenery, but the fighting and action is so over the top silly that it fails in doing so. It is impossible to take it seriously and therefore this flirt with potentially profound Chinese folklore is merely a quick sugar fix.
Ready Player One
In a near future, where people spend most of their time living their fantasies in VR, a group of friends aims to solve a grand puzzle in this virtual world
Wittenberg
09-02-2019

Childish and patronizing fan service
I am a movie, game and VR aficionado so this ought to have been perfect for me. But I found it hard to get into this childish and strange mixture, and it struck me like it was made by someone who doesn't really play games and was constantly going: see what i did here. You kids like this yes?
Avengers: Age of Ultron
The Avengers are being attacked by a malicious computer intelligence as well as evil twins
Wittenberg
25-10-2015

Dull and utterly soulless comic mayhem
Eye-candy it may be, but my god this is flat as a pancake. I cared for no one, as none of the characters was scared of anything as they chatted their way through tiresome and over the top nonsense battles.
Yakamoz S-245
A group of marine scientists escapes global extinction due to a solarburst, and have to work together with the crew of a military sub to find a new home
Wittenberg
15-10-2022

Loaded with problems, but there's something in there
This series was packed with a lot of problems: one dimensional characters, stalling forever, bizarre behavior and dialogues, and weird decisions throughout - to name but a few. But somehow, the fab color pallet, the music, some scenes and the interesting premise manage to keep it afloat.
Witcher season 2, The
The witcher is training the princess he protects, but her powers become more and more concerning
Wittenberg
09-01-2022

It's now soap
I still like the Witcher atmosphere, and sure there are some memorable moments to be found. But mostly I found season 2 remarkably tedious and empty. The main culprit is the oddly soapy style of storytelling, with endless conversations between people doing bizarre strolls through hallways.
Control
Woman repeatedly wakes up in a closed room, where a voice gives her assignments to test her telekinetic abilities
Wittenberg
22-05-2023

Lacks excitement or ideas
While single-location movies may same ideal for low budget, it must be compensated for by the story and acting for it to work. This movie doesn't really do that. It kind of meanders with the concept, runs out of juice and then has a somewhat dissonant finale. Hmmm.
White House Down
Terrorists take over White House and hunt down the president who is protected by a single security agent
Wittenberg
23-10-2013

Quality goes down too
Initially there is satisfactory Die-Hard-in-the-White-house vibe going on. But as it progresses, events become too ridiculous, cliched, tedious, patriotic and unfunny - making it tiresome to watch in the end. And then it commits suicide with slomo waving flag scene. Ugh.
Golem, The
A woman tries to defend a secluded Jewish community by summoning a creature from the soil
Wittenberg
07-07-2019

Great setting, but second half is too directionless
It lays down a really good mood with the sober, deeply religious and ritualized community. But it feels like they forgot to think through what would happen once the Golem is there, so it starts to feel loose and deflates. The music, while good, was too eager and didn't really fit well.
Outside the Wire
After neglecting an order, a drone pilot is send to join a mysterious supersoldier on a dangerous quest
Wittenberg
23-01-2021

Tries to be something it's not
With military action and gun-toting robots, this ought to has been my thing. But I was quiet disappointed. Mostly because they talk tough and say deep things, but it all falls completely flat. It's just trying too hard to be cool and relevant without following up on it.
Titan, The
On a diminishing earth, some humans are experimentally transformed so they can live on the moon Titan
Wittenberg
12-08-2018

Experiment failed
It started okay-ish with a potentially interesting story and decent actors, but it is let down by a slow pace causing my attention to wander off several times, and then the story falls apart as it becomes incomprehensible and weird.
Make My Day
A space soldier and his friends try to escape from planet when it is overrun with monsters coming out of it's mine
Wittenberg
19-03-2023

Poor characters and story
While there some stuff to like - like the general looks of it, the music, the creatures, and some cool scifi action - I could not get over the awful main character, who is constantly sobbing and making those awful Manga gasps. Many other characters, as well as the story, can be quite painful too.
Dark Shadows
Vampire wakes up in the seventies and sets out to bring back wealth to the family offspring
Wittenberg
30-12-2013

Surprisingly boring
Despite colorful characters and a potentially funny story, this movie is remarkably boring, and the Tim Burtonesque overacting and pacing got on my nerves here. Partially saved by a delightful Eva Green and a reasonable climax.
Wounds
Bartender finds distrubing images on a telephone left by a customer, starts seeing bugs and is chosen for a mysterious cult ritual
Wittenberg
06-09-2020

Mixed feelings
When slow burning is done wrong, it is just slow. Near the middle it manages to spark some interest, only to loose it again because the writers couldn't figure out how to tie the story elements together. It's pretty ok though, mainly because the performances and created amtosphere.
Hitman: Agent 47
Evil coorporation plans to revive a program for superhuman killers, but they have to deal with an earlier 'model' of superagent trying to stop them.
Wittenberg
02-08-2016

Some cool action served in a tired Hollywood sauce
I sort of get the cool and stylish action scenes in here, but it is hard to enjoy them given the the over the top coincidental story and one-dimensional people speaking Hollywood gibberish, like "Sometimes when I can't sleep, I like to take things apart"
Planes
Planes flying around in the world of Cars (1)
Wittenberg
20-04-2014

What it needs to be
Not much in the way of originality, but adept at telling an effective, colorful and easy to follow story for the target audience.
RockmeNow
29-11-2013

Planes flying around, that's about it
Ok, so it looks like the world of Cars (1), but with planes in it, which could be entertaining. But actually it is not, since they forgot to write a decent story. Too bad...
6 Underground
Group of very cool hitman people aim to set free a country from an evil dictator
Wittenberg
14-04-2020

Failed experiment
I was in for it; could an overload of non-stop Micheal Bay signature crap eventually transform into a trance-like satisfying experience? We'll never know, because even he couldn't keep up the initial pace, and let this slide off to a more generic and only somewhat amusing actionflick.
Revolt
During a robot invasion, a commando suffering from memory loss teams up up with a woman in trying to survive
Wittenberg
07-10-2018

Compotent but underwhelming
I couldn't quite wrap my head around why I was so underwhelmed by this. Action, FX and story seem ok and I like how it was situated in Africa for a change. I fear the bland, slightly uninteresting main characters might have something to do with it.
Exists
Them kids in a cabin in the woods are terrorized my Bigfoot. All caught with found footage.
Wittenberg
16-04-2016

Average, quite unoriginal stuff
The more we get to see this creature, the less scary it becomes. And for Christs sake, does it always have to be teenage stoners who experience this stuff? And they brought how many camera's? Sit with the other average found footage horror movies please.
Wandering Earth, The
Earth is equiped with huge thrusters to fly it to a new habitable galaxy, but the journey knows many dangers
Wittenberg
05-05-2019

The Chinese are starting to copy the wrong things
I can appreciate huge production values as well as the story, but the execution is chaotic, at times incomprehensible and sadly felt like the Chinese are now emulating the wrong Hollywood kitsch and cliches. It felt like a Chinese Armageddon clone.
Deadpool 2
Deadpool looses his wife and wants to protect some kid
Wittenberg
15-10-2019

Lacks substance, just gags
The cynical nature of Deadpool and the kitsch, over-elaborate fighting scenes are the real aces of this movie, but after a while it gets exhausting and overdone, and with only a rather vague and messy story to fall back on I found myself strangely bored for the amount of stuff that goes on.
Wittenberg
18-04-2021

Lacking that extra something
This may appeal to a younger audience, but overall I felt it wasn't quite there. Actors are a bit lifeless, jokes fall flat, scenes drag on for too long. It's fine, but missing the spark, magic, wit or funfactor to make it appeal to a broader audience.
Million Ways to Die in the West, A
Out of place cowboy is dumped by his true love, but gets unexpected help to win her back
Wittenberg
01-03-2015

Why the story?
Come on people! Why didn't they just parody the hell out of western movies in true McFarlane style? An ineffective mix of some brutal and bold humor drowned in an uninteresting and righteous love story.
This is the End
Film actors at a party find themselves amidst judgement day... and saviour of the righteous only
Wittenberg
23-06-2015

Mostly self absorbed
The idea of the actors playing more or less themselves in a bizarre situation like this is kind of nice. But for the most part, the look-at-how-funny-we-are is tiresome instead.
Blackhat
In order to combat cyber assaults on a powerplant and the stockmarket, the FBI calls in the help of an incarcerated superhacker
Wittenberg
02-08-2016

Nicely shot nonsense
It looks and sounds slick, but it is ruined by a lazy, romanticized and dumped-down Hollywood view of 'hacking' and a miscasted pretty boy as a hacker. Also, the hacker apparently was allowed to engage in FBI activities like shooting, fighting and pursuit. Preposterous.
Deathgasm
Outcasted and bored metalheads play a song that summons evil
Wittenberg
12-06-2022

Go harder
I liked the idea of making the foul subjects of metal come alive, but unfortunately this movie offers only some lukewarm gags and horrors. And despite all the effort, there still is something unmetal about it - like they didn't dare to venture into the actual macabre subjects of some of these bands.
Replicas
When a memory transfer scientist looses his entire family in a car crash, he attempts to get them back by cloning them, including their mind
Wittenberg
11-08-2019

Mostly a missed opportunity
It's a good idea but never really takes off. Everyone seems disconnected and indifferent about what's going on, it lacks the eerie or fascinating ambience I would expect with a story like this, and it has got one of those annoying air computer interfaces, operated by ridiculous hand movements.
Game Over, Man
Three stoned failure teenagers work as housekeepers in a hotel when it gets sieged. Will they save the day
Wittenberg
16-01-2021

Mostly a bad taste teenager flick
For some reason I thought this would rise above standard teenage, bad-taste material through better jokes, better humor and plenty of gore to spice things up. But it hardly does so, it really is mostly bad taste teenager flick with perhaps a handful of laugh out moments.
Space Sweepers
Space scavengers find a girl that is also bomb, which marks the beginning of a wild ride
Wittenberg
18-04-2021

Could have been fresh, but gave a headache instead
While I like the designs, FX and fresh vibe, I found it hard to get into the restless and erratic style of the movie, and didn't attach to any of the cartoonish, one-dimensional characters.
Hotel Transylvania 3: Summer Vacation
The Transylvanian monsters go on a cruise, but they are not free from danger
Wittenberg
10-08-2019

Hit and miss. Loads of them.
I am beginning to see that the manic rate of good and bad jokes per minute is a trademark of this franchise, rather than perhaps a way to camouflage the lack of really good ideas. So it's non-stop hit and miss, but ultimately quite forgettable. Except maybe the fish. And the puppy.
Zoolander 2
Derek has retreated and gone out of fashion, but must come back into action to save his son
Wittenberg
26-12-2016

Not up to their potential
I dig the whacky Zoolander world and humor, but unfortunately this story was too formulaic and good jokes too scarce.
Accountant, The
Autistic man has a special talent for accounting, and appearantly for some darker activities as well
Wittenberg
02-01-2019

Too far-fetched
This didn't really connect with me. The story is way too far-fetched, made-up and over the top to be taken seriously, and it dwells in the tiresome notion that autistic people must have superpowers.
Iron Man 3
Iron man takes on a terrorist
Wittenberg
13-10-2013

Iron mess
Mindblowing events and technology, yet noone seems to give a damn. So neither did I. A mess of rushed storytelling, boredom, an unlikable hero, noise and so much Iron man suits that I stopped caring about any of them. Suicide by abundance.
Movies found: 916 | max movies per page: 100 | Showing: 101 - 200
Previous
Next