BoiledDown

.net




If everyone's a critic, then so are we!
The Forest
Woman heads off to japan to find her twin sister, who was last seen wandering into suicide forest Aokigahara
Wittenberg
25-09-2016

A missed opportunity
Considering the terrifying setting of the movie, I was quite disappointed that it only had rather mundane, predictable and mostly pointless jump scares to offer. It's not too bad, but hopefully not the final word in movies situated here.
Escape Plan
A man's job is to test jail security by actually escaping from them. But then the next gig is a jail that was built on all his teachings.
Wittenberg
28-04-2014

Too cliched to be great
The characters and story are too much typical Hollywood cliches and fantasies to make this really exciting. So we are left with a mildly entertaining jailbreak flick.
A.I. Rising
For a long journey, a cosmonaut will be accompanied by a female android engineered to his taste
Wittenberg
05-09-2021

ok, but would have benefited greatly from better writing
With just a some fairly modest modifications in the dialogue and story line, such as more profound elements of philosophy, existentialism, psychology and perhaps some horror, this would have been great. As it stands though, it still is a decent sci-fi tale.
Captain Underpants
When the evil head of school wants to seperate two best friends, they hypnotise him so he becomes their comic fantasy Captain Underpants
Wittenberg
09-08-2019

Ok, but a bit timid
Funny and sympathetic, but with a title like that I expected a little more rebellion, wit and anarchy (even if the climax involves a giant toilet).
Orbita 9
Woman on a long solo space mission gets a visit from a mechanic, after which she learns the true nature of her mission
Wittenberg
08-08-2021

Nice scifi with a twist. One twist - early on.
With a plotline that it's impossible to describe accurately without ruining it, this is a pleasant scifi done just fine. It's just that, after the big twist it's, sort of de-energizes a few notches. When the big reveal is almost at the beginning, it's harder to keep us hooked.
Extracted
A machine provides a man access to the memories of a criminal, but he gets stuck in there too
Wittenberg
28-06-2015

Great idea, somewhat dull
A swell idea that oozes potential. Execution however, is rather slow, simplistic and tame, so it does not quite reach the skies. Too bad. More ideas like this one though, please.
Sully
On the miracle emergency plane landing on the Hudson where everyone walked away
Wittenberg
27-08-2017

Over dramatized
The landing appears faithfully recreated and was thrilling to see, but the events surrounding it felt over dramatized. Also, the research committee seemed strangely angry and eager to discredit the pilot's doings, and almost started crying when they couldn't. What??
High Life
Survivor on a spaceship tries to take care of a babygirl. Slowly we learn what preceded this situation, and what comes after.
Wittenberg
19-04-2022

ok as a slowburning, artistic scifi, but hardy delivers a payoff
The decor hardly reminded me of a spaceship, but I presume the creators thought this was irrelevant to the sophisticated story they wanted to tell. And while I was interested and enjoyed this 'alternative' scifi, it was also arrogantly slow and even the word pretentious came to mind.
Rim of the World
Stereotype kids on a summercamp become friends as the try to stop an alien invasion
Wittenberg
07-12-2019

Not without problems, but ultimately entertaining enough
People rightfully pointed out the tired stereotype kids and cliche events. I'd add the unnatural jumps in the editing and uncomfortable adult jokes that make it unclear who this movie is for. But despite all this, it still did amuse me and my kids as the children adventure it mostly sets out to be.
The Equalizer
Highly skilled, ultra meticulate (ex-cia?) must come to action once again when he infuriates Russian mobsters by caring for a hooker
Wittenberg
27-04-2015

Old fashioned (in a bad way)
A movie that is trying too hard to be bad-ass, yet it is too long, delivers quite mediocre cat and mouse action and a dull take-them-out-one-by-one-in-a-warehouse finale reminiscent of 80's action movies.
Skyline
Room full of pretty people must survive an invasion of ugly aliens
Wittenberg
02-11-2013

Good looking B movie
An unusual cross between a B movie with dull actors having tedious arguments, and very decent effects and designs. Guess what's more important in the end?
Anomalisa
The night before a presentation, a man is trying to make it through a lonely night in a hotel
Wittenberg
08-04-2018

Unique but a bit minimal
The combination of puppets a realistic dialogue makes for a unique vibe, and they sure have cooked up an interesting atmosphere. Unfortunately, sometimes I wondered how long I needed listen to the endless chit chat, and it seem they touched some deeper themes but didn't follow through on them
Kadaver
Live is drab in a postapocalyptic world, so a family is eager to receive a free meal and attend strange performance play in a hotel...
Wittenberg
08-11-2020

Mostly missed
It deliverers only partially in the endless possibilities for layers and plot-twists. Worse, the level of fear and tension seem to be on the same level constantly, making you immune/saturated after a while, and a little indifferent as well. But I'd still call it decent and original.
Black Sea
Sacked submarine pilot gathers team to find golden treasure on the bottom of the Black Sea
Wittenberg
13-12-2015

Somewhat exciting but slightly shallow
With both paranoia and claustrophobia in the same story, it should have gone overdrive in nail-biting tension. But it feels a bit forced and sluggish, so we're left with a fair submarine movie with a couple of exciting scenes.
The Uninvited
After psychological treatment, a girl returns to the home where something terrible happened to her mother, and dad's new love interest has moved in as well.
Wittenberg
22-09-2018

Story is good, other aspects lacking
The horror elements play a supportive role to what is essentially a crime/mystery story, which I found a nice change. There is also an satisfying twist that I did not see coming. Unfortunately, the acting and lines felt superficial, and the lead actress' single-expression face isn't helping.
Sinister 2
Mother and two sons living in a desolate barnhouse, where something evil lurks and there's a box of old movies in the cellar...
Wittenberg
15-09-2019

The movies in this movie are better than the movie
The gruesome, uncomfortable 8 mm footage and the accompanying haunting music are still the highlights of this franchise. But between those parts, it is filling up time with slightly average horror, a somewhat incomplete story and some predictable jump scares.
Pompeii
Slave gladiator falls for girl above his league, then has to fight his way to freedom through evil romans and erupting volcanos
Wittenberg
03-05-2014

Fine, but not all it could have been
Sort of a fine and good looking flick. Would have been much more intense if the characters weren't as 1-dimensional, the story a bit more refined, and the whole thing looked a little less clean and fabricated.
Sex Tape
Couple makes a sex tape to spice up their sex life, but it ends up on the interclouds! Now, how to get it off?
Wittenberg
14-10-2014

Little more than it's own tagline
Yes, you'll giggle. But you'll also find that the central joke is pretty much all there is.
Sputnik
Sputnik cosmonauts crash on earth, one of them is carying something unearthly with him. A doctor is asked to investigate.
Wittenberg
26-08-2020

A bit slow
While subjects like this are always a killer, and I liked the Russian take and atmosphere for a change, I found the movie to be rather sluggish. There's a lot of talking and walking through the hallways with too little excitement or tension, nor did I find everything very credible.
Passengers
On a hightech spaceship carrying 5000 cryosleeping persons to a new earth, one of them wakes up 90 years too early
Wittenberg
22-04-2017

A flawed love story
If found the idea more interesting than execution, which suffers from rather flat, over-directed characters trying to deliver what is eventually a love story in space. The tech/thrills near the end felt rushed and lazy.
Kingsman: The Secret Service
Working class kid is selected to for secret agent training, just in time to prevent a major world threat
Wittenberg
24-10-2015

A weird mess with some ok action
Maybe if I had known beforehand about this a messy mix of blood spills, James Bond cliches, an annoying teenager with a cap on and a ridiculous story, I would have felt the vibe and enjoyed this more. But since I had not, I was clueless about what this was supposed to be.
Dracula Untold
Vlad needs extra powers to save his town and people, so he drinks the blood from a dark figure and becomes a vampire.
Wittenberg
07-02-2015

Nothing really good, nothing really bad
I can appreciate how it doesn't overdo things, but at the same time it doesn't excel in anything either. It's all a bit flat and muffled. And you know, maybe vampires are not that scary or impressive anymore.
A Scanner Darkly
Cop (sort of) gets involved in drug business by using it himself
Wittenberg
01-09-2014

Less than meets the eye
The painted looks of this movie are just great, but I don't quite get why they needed to be in this fairly plain drug story. The effect serves no clear function to me. (Well perhaps there's the shifting suites - but why don't these folks just put on a mask?)
The Kill Team
A soldier situated in Afghanistan comes into conflict with himself and his squad when they appear do unprovoked assassinations.
Wittenberg
31-12-2021

Wish I felt it more, but adept
I am not sure how realistic this was, and found the sergeant a little too wacky to be credible. But overall the story kept my attention and did a reasonable at depicting the dilemma of loyalty versus morals - although I do think they could have hit harder.
Adrift
Freshly in love couple sail a boat across the Pacific back to the States. But misery strikes, wrecks the boat and now survival is up to her
Wittenberg
02-06-2019

Ruined by constant flashbacks
For it's entire duration, the movie alternates the present with flashbacks in which we have to endure a sugar coated love romance with cheesy music to boot. This constantly resets the tension and sensation of despair, making this survival movie much less intense than it could and should have been.
Dragon's Dogma
When his family is killed and his heart is stolen by a dragon, a man embarks on a dangerous journey to get it back and slay the dragon
Wittenberg
26-12-2020

A more than average manga/computergame movie, but still not great
The journey contains some exciting moments, battles with classic mythological beasts and the theme of seven sins gave it some some depth. But the one dimensional and stiff characters aren't helping to feel much empathy for it.
Hansel & Gretel: Witch Hunters
Did you know that after killing the witch, Hansel and Gretel became witch hunters?
Wittenberg
15-06-2013

Tries everything except being scary or exciting
Oh I don't know. They tried their best and it shows. But the witches are just there from the beginning, there is no tension built-up. These loud, semi-artistic fights for people with MTV brains are getting on my nerves too. Mixes too many styles and atmospheres.
Alexander and the Terrible, Horrible, No Good, Very Bad Day
Alexandes wishes that for once his family could experience the awful bad luck has usually has during the day
Wittenberg
26-04-2015

A bit too constrained
I expected some more anarchy and mayhem with a title like that. Now it is a funny but rather tame and polite comedy with too few standout jokes and all kinds of morals and lessons to boot.
Hotel transylvania 2
Will the halfbreed vampire child have vampire abilites? Turmoil in the monster hotel.
Wittenberg
11-12-2015

Like a an amusementpark ride
A very animated, lively fun movie that is cramped with jokes. So much so I thought it was exhaustive and it felt as though the bombardment of jokes was camouflaging the absence of a strong story or characters to bind with. Fun - but instantly forgettable.
Dark skies
Family is being visited by aliens
Wittenberg
19-05-2013

Greys don't have much to say
Some good scares and performances. But this movie is so loyal to the alien-visitors handbook that is struggling to fill up the time, resulting in loads of pointless scenes and an anticlimax.
Thor The Dark World
Evil forces want to bring darkness to the worlds. Thor intervenes
Wittenberg
20-04-2014

Another curious case of stellar looking boredom
I just sat around wondering how I could be so bored with so much beautiful looking stuff going on. Natalie Portman, who is dragged into celestial warfare, doesn't appear to be impressed by any of it either. Points are solely for looks and effort.
Bokeh
Two lovers on a vaction in Iceland one day wake up to find they're all alone
Wittenberg
09-12-2017

Sympathetic and pretty, but runs out of fuel
Starts of fine with beautiful shots of Iceland, moody music, sympathetic actors and by keeping everything small and intimate. But gradually, the 'pretty scenes with music' start to feel like pointless fillers, and I think it tried to say something religious but I am not sure what.
Stalingrad
In WWII the battle for Stalingrad, Russians and Germans fight for a strategically situated building and the few women left in the vicinity
Wittenberg
05-10-2014

Actors and story can't keep the few impressive scenes afloat
A good looking - if not over processed - movie, with some very intense scenes that will remain stuck with me. But the rest of story is struggling to bind it all together, with slow and clumsy scenes that fail to show the terror that these men must have been in.
Tides aka The Colony
Space colonists return to see if earth is habitable again, but get caught up in tribes competing with each other
Wittenberg
03-08-2021

Promising beginning, so-so rest
Initially the wet, misty landscape sets an moody atmosphere, and the story manages to pull you in. As it progresses though, the madmax shenanigans are okay but felt a bit anticlimactic, and as a whole it looses some energy and mystery.
San Andreas
Dad needs to search and rescue his ex-wife and then his daughter in the aftermath of huge earthquake
Wittenberg
28-02-2016

Too Hollywood
A technically sound, mostly good looking disaster flick, served with the typical cardboard characters, an omnipotent superhero, drenched in a sauce of Hollywood cliches. It ends with them staring across the sunset with an American flag waving nearby. yay!
The Darkest Hour
Teenagers must make it through an alien invasion in moscow
Wittenberg
27-08-2013

A floating light can only be so scary
The abandoned streets of Moscow looked great. But the jumpy characters, the goofy people they meet along the way, and the unscary lights just don't have what it takes.
The Colony
Members of a colony, trying to survive in a frozen world, respond to an SOS signal from a nearby colony. But what they find...
Wittenberg
25-01-2014

Frozen B-movie
The dark alley scenes: fine. The outside snowworld: even better. But the uninspired badguys and cat and mouse action is just plain mediocre. Then it secures its B-status by having desolate survivors with full make-up on, and Rammstein rockmusic during fight scenes.
Videodrome
In a search for something new for an adult channel, the proucers finds out about what appear to be mysterious snuff movies.
Wittenberg
16-08-2017

A fine dose of Cronenberg, but he did better later on
It has the the signature Cronenberg oddities and a sense of irresistible filth to it. But it feels kind of old, clumsy and slow by today's standards. Some of the imagery in this movie came back in later work that I found more complete and better executed.
In the Tall Grass
Pursuing cries for help, a brother and sister get lost in a field of tall grass - where weird stuff is going
Wittenberg
29-11-2019

Lacks the quality to make it last
It's an interesting idea, but would require a clever story and/or great actors to make it work for the entire duration of a movie. Unfortunately, it doesn't really have neither, so after a while and starts to loose appeal. Bonus points for trying though.
Camera Obscura
Predictive murders show up on a depressed man's vintage camera. How far will he go to prevent them?
Wittenberg
21-01-2018

Good idea delivered somewhat plainly
It's got a great story and almost reels in that 'low budget doesn't matter when you have good ideas and actors' vibe. But I found it lacking that extra touch and sharpness. It ends up somewhat tame and slow. Some of the horrific scenes somehow left me cold.
The Green Inferno
Student activists go protest in the jungle to save the habitat of the local natives, but end up being eaten by them
Wittenberg
02-04-2018

Eat those annoying actors
The cannibalism and slaughter should please those who like this sort of thing, and the live of the tribe - while not eating - even seemed sort of respectful and authentic. The movie is held back by really annoying characters delivering lots of poorly acted lines.
The Osiris Child
Pilot must save his daughter from a planet overrun by vicious beasts
Wittenberg
08-04-2019

Bits and pieces
At times this has some pretty graphics, some decent acting and some passable action scenes. But if also features some annoying characters to ruin things, and as a whole felt a bit directionless, and empty.
The Interview
Dodgy network channel gets the chance to interview the leader of North Korea, and are asked by the CIA to kill him in the progress
Wittenberg
28-02-2015

Another okay-ish comedy
Given the the actors, plot and possibilties, I expected more of this. Besides a few laughs, there's also very long periods with not much in it, and the movie can be hysteric and a bit embarrassing at times.
The Zero Theorem
Man, already borderline, is asked to tackle an unsane equation on a computer
Wittenberg
03-10-2014

Original and artistically sound, but lacks involvement
The colorful, bubbly and mad future scenery is highly artistic, but also makes it difficult to really pull you in. It won't rise above being a pleasant curiosity, because you can't see any of these people or events happen in real life.
Blue is the Warmest Color (La Vie d'Adèle)
Girl becomes lesbian
Wittenberg
21-02-2016

Beautiful but too long and too slow
You have to admire how the gorgeous lead actrices carry this story with beautifully authentic acting. But everything takes so freaking long in this movie, everything is so spread out that in the end even the intimate love scenes started to bore me.
Evil Dead (2013)
Kids go into the woods to rehab a friend Then they find a book and unwillingly release hell.
Wittenberg
14-06-2015

Slashing that still leaves you indifferent
As a cabin slasher it appeared solid and effective, yet I couldn't really get scared or excited by it. Characters too dull and silly, story too well known.
Approaching the Unknown
A skilled engineer and solo astronaut must handle numerous challenges during his the voyage to Mars
Wittenberg
03-11-2016

Sober scifi with a few letdowns.
It has a lot going for it, like a nice techy (but not necessarily realistic) theme and a pleasant, sober approach that doesn't do cheap thrills. On the downside, the main actor is not really sympathetic, and the single 'capcom' guy plainly sitting behind a desk was just silly and cheap.
Swiss Army Man
A lost and stranded guy finds a corpse on the beach, who's 'special powers' and friendship help him to make the journey home
Wittenberg
13-08-2017

Just because it's unique doens't mean I like farts
I guess there's points for originality and it sort of works in it's own special way, but I couldn't shake the feeling of being pranked into watching someone's bizarre fart joke fantasies.
Rampage
Retired military man running a gorilla shelter, must save the city form mutated monster animals.
Wittenberg
24-11-2019

Fine for what it is
Based a a videogame with no story to speak of, this movie came it surprisingly well (as in: this could have been much much worse). It's a mindless but fun action blockbuster like most Dwayne Johnson movies, and it works well enough as long as your expectations are realistic.
Cruela
How Cruela de Vil, you know the villain from 101 dalmatians, came to be
Wittenberg
03-10-2021

Well made, just not much in here for me personally
This was received well and praised highly, and I can see the well made and well told story in it. Personally, I was hoping for it to be a bit more vile, more shock, more magic and a lot less about fashion. It has a bit of a happy musical vibe that is not my cup of tea.
Snatched
When noone's left to join a womans non-refundable trip to Ecuador, all that's left is her mother.
Wittenberg
01-04-2018

Fine, could have done with more Amy mayhem
I like Amy Schumer, and she lifts this one above the overpopulated 'amusing comedy with a few laugh out loud moments' - but not by much. Almost as though she held back a bit.
Batman v Superman: Dawn of Justice
Batman hates Superman for the havoc he inflicted battling Zod, and Lex adds to the misery by creating another supevillain. And also...
Wittenberg
04-09-2016

Tiresome spectacle
A very well made, mostly good looking superhero epic that nevertheless failed to fully make an impression. It was exhaustively messy and cramped, incoherent and sort of depressing. I found Batman totally unlikable and his hatred towards Superman felt forced.
Split
Three girls are kidnapped by a man with multiple identities
Wittenberg
28-05-2017

Multiple Personality Disorder annoys me more than it scares me
Frankly, I was somewhat bored and agitated by the multiple identities, especially the laughable behavior of the supposed 9 year old. Apart from the identities there's wasn't much in there, nor did I find it very particularly scary. It's okay, but underwhelming.
Maleficent
The fairytale of sleeping beauty with a few of twists added
Wittenberg
24-11-2015

Beautiful fairytale without impact
At times pleasing to look at, and Jolie is excellent as well. But it combines mystery, children's humor and more darker tones, resulting in a movie that fails to leave a lasting impression in any of these fields.
Nude Nuns with Big Guns
After being sold an abused as a sex slave, a nun sets out to take revenge.
Wittenberg
10-04-2016

Nice and campy
Much like Tarantino movies, it shamelessly celebrates campy, violent, badly acted, poorly edited movies taking please in sweaty Mexican style landscapes. It does so quite well, but it also doesn't do much more than that. And the guns weren't that big either.
Dead Space: Downfall
Animation based on the video games, in which a spaceship salvages an alien relic from a planet, after which horrible things happen
Wittenberg
28-06-2022

A quick fix of dead space terror but not much else
Fairly competent as a gung-ho heavy duty space zombie action animation, wisely not holding back in blood and guts, but ultimately lacking in depth, truly memorable moments or interesting characters.
Oculus
Brother and sister try to get even with a mysticial mirror that causes supernatural drama and terror in their childhood
Wittenberg
21-09-2014

Some scares, a lot of annoyances
They sure know how to do good scares, and there's some nice ideas for the story framework as well. But the present-past alternations gets tiresome quickly, and I was totally put off by the analytical, cold and utterly unconvincing attitude and going-about of the (present day) sister.
The Deep Ones
Couple rents a place by the sea, but the strange hosts soon drag them into strange rituals involving some sea entity (Cthulhu!)
Wittenberg
28-07-2021

Not scary, but perhaps that wasn't the point. An ode to horror?
Acting and camera work is so clunky that it sometimes feels like you're watching porn. But when I also heard the 50's classic 'whistle' mystery music style I began to suspect they were aiming for a certain atmosphere. It sort of works: it's campy and entertaining. But scary or intense, it is not
Gerald's Game
In an isolated vacation home, a man ties his wife to the bed for sexy times, then dies of a heartattack
Wittenberg
15-08-2020

Not as unbearable as I hoped for
A bold idea, but the lead actress was unable to convey her dread and dismay to the screen, the dialogue with her 'ghosts' seemed a bit childish and like a play, and the twist at the very end seemed unnecessary and farfetched.
Transcendence
The soul of a murdered AI scientist is transfered into the system. Will he play nice?
Wittenberg
21-12-2014

Underwhelmed
This subject is right up my alley, but this movie is not. The conversations are a bit gibberish, the science lazy, the action misplaced.
Project Almanac
Students built a timemachine
Wittenberg
27-09-2015

Lacks inspirantion or a smart story
They have something going on at first, then all they do with the machine is go back in time to party and solve tedious adolescence problems. By the time tampering-with-time troubles finally start, I was kind of done with it.
Iron Sky
Not realizing the war is over, the nazis on the dark side of the moon are preparing an invasion of earth
Wittenberg
09-02-2014

They should have gone crazier
Smart ideas and very smart looks, but ultimately it lacks the inspiration to really succeed as either a comedy or action adventure. A b-ish flavour remains. They should have gone whack.
Mortal Kombat (2021)
Warriors are gathered to fight other warriors in another realm
Wittenberg
19-06-2021

A step closer to a good videogame movie
With a promising beginning, overall high production standards, appearance of several game characters and even some fatalities (which are oddly more gutting in the game than in the movie) this was close to an actual decent game movie. But the dull, flat characters and story again let it down badly.
The Wolverine
Wolverine visits an dying admirer in Japan, but gets caught up in evil plans (and ninja's)
Wittenberg
01-12-2013

Grumpiness in Japan
It's not bad, but it is let down by too many slow scenes, a constantly grumpy staring Wolverine (yes we get it, he is a lonesome tormented hero!) and a story that feels like you have seen it many times before.
Home Alone 3
This time the kid has to defend the house from a bunch of criminals who are after a microchip he unknowingly has
Wittenberg
27-12-2021

Different enough to exist, familiair enough to please?
With none of the original cast available, and with the original story already been told twice, I commend them for doing a slightly different setup whilst still maintain the core features. Without Christmas it looses charm though. Should please the fans and youngsters, of which I am neither.
Good Kill
Pilot of unmaned drones is not happy with it's job
Wittenberg
30-10-2016

unfocused and over-edited
I was getting tired quickly of the whining that killing terrorists with a drone apparently isn't exciting enough for these people, and confused because then they start crying because the suddenly have moral conflict with it. Then there's the stiff dialogue and suspiciously insubordinate procedures.
Death Note
Dude finds a book in which he can write down the name of people he wants dead. And it works too.
Wittenberg
14-09-2020

Somewhat refreshing but not quite terrifying
Never seen the manga it was based on, so I can't comment on that. I thought it was a reasonably fresh horror with some new ideas and twists that make it worthwhile, but the atmosphere was not menacing or scary; It was reminiscent of the Gremlins and Critters-style 'fun' horror, suitable for minors.
Stealth
Three pilots in super modern jets must deal wih a fourth, unmanned sleathy jet.
Wittenberg
07-04-2013

Saved by coolness
Just when I thought I wouldn't be able to make it through the jetfighter-movie cliches and flawed characters and plot, this movie is saved partially by some decent action scenes and cool moments.
The Deep House
Couple tries to score youtube visitors with a movie about a submerged house. But when they dive into it, stuff happens.
Wittenberg
13-02-2022

Unable to cash in on the fantastic concept and visuals
This is an awesome idea and the underwater footage looks fantastic and bone chilling, and must have been tricky to film. It is almost incomprehensible that they still managed to make this NOT scary - but the banal horror story and robotic underwater conversations did the trick. A rewrite, please.
Flight
An amazing, live-saving crash landing done by an alcohol drug addict pilot. How do you plead?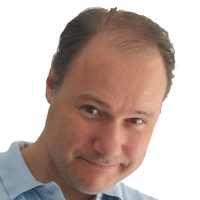 Wittenberg
19-02-2013

Denzel we'd forgive you!
Stellar acting and crash scene. More than enough to keep you hooked to what is otherwise 'just' an alcohol drama.
Catwoman88
13-02-2013

Meow!
Kitty like milk
Show previous reviews
Hide previous reviews

robocop
13-02-2013

Up and down
and so it goes
Human Centipede
Man makes a human centipede by stitching people together ass-to-mouth. No really, he does.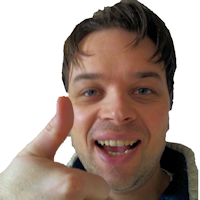 RockmeNow
24-11-2013

Still feeling slightly nauseous....
Although it has been quite some time since I actually watched this movie, I still get an awkward feeling remembering the gross scenes. Which is, on the other hand, rather impressive since I do not associate many movies with such enduring and intense (negative) emotions....
Wittenberg
18-08-2013

A horrendous but lasting experience
Effortlessly falls into the category: why the hell did they make this... and why the hell am I watching this? Painful, vulgar and almost unbearable to watch. But I remember it better than the average multimilliondollar super FX movie that I have seen lately.
Catwoman88
20-05-2013

final floattest, can't be one integer
2.5 for me
robocop
20-05-2013

It will also float this
Floating with 9.5
Show previous reviews
Hide previous reviews
Wittenberg
20-05-2013

testing it with float integer
floating rating 6.5
Gun Woman
A crippled man turns a meth woman into an assassin to avenge his past. Now - where to hide to gun?
Wittenberg
20-09-2015

A bizarre and painfull plan. But will it work?
A rather sad movie with a lot of blood, suffering and necrophilia that provides an uncomfortable watch. The gun woman, however, does manage to drag you into the story, and make you anxious to see whether it all works out as planned.
Safety Not Guaranteed
Three reporters go on a trip to seek out the story behind an man advertising time travel. Just how whack can he be?
Wittenberg
17-02-2013

a bit cold
Characters and atmosphere are a bit cold and unsympathetic, in an otherwise amusing and nicely found road/drama/love-movie (with a dash of sci-fi).
The wHole Truth
When their mother is hospitalized, a sister and brother stay with their grandparents, where a hole in the hole reveals an evil past
Wittenberg
25-05-2022

Original and clever, but drops some balls
Down to the very title, the story and is pretty clever and there's a nice vibe which sets it apart from the norm. The horror is a bit lightweight though, and some of plot twists are brought simply by the characters explaining them to each other standing in circles.
Them That Follow
A woman of a secluded religious community, that does snake handling to prove their faith, has a secret
Wittenberg
27-12-2021

Slow, but something is growing
The movie has a very serene atmosphere in which the slow daily life in the woods is portrayed very well, so much so that in fact halfway I almost started to long for some action. But there's a constant under the skin buzz that keeps it mysterious and kept me watching, with memorable performances.
Marionette
Psychiatrist moves to Schotland after a trauma, but her new patient appears to be predicting the future with drawings
Wittenberg
27-11-2020

slightly dull but ultimately satisfying
It's starts a bit pale in terms of colors, performances and pace, but certainly interesting enough to keep you aboard. Then it goes quite deep in terms of layers and plottwist, yielding a rewarding and fulfilling experience for sure.
Stepbrothers
Two senile and failed men must coexist in one house when they become stepbrothers
Wittenberg
01-06-2013

Embarrasingly funny
Part of me thinks it could have been funnier given the two lead actors, but it is sill good fun.
Kill List
Ex military (?) but now homebound man accepts a hitjob, but it drags him into an occult nigtmare
Wittenberg
30-03-2022

A mood different than others, but lacks involvement
There's a plain, non-sensationalist vibe in the atmosphere and acting, which I liked and which sets the movie apart. The builtup and climax are also shocking enough. But making the main character is such a nasty, hollow, emotionless man works against the movie and the impact it could have had.
Ouija: Origin of Evil
Family cons people with staged sceances for a living, but are forced to do the real thing when they are running out of money
Wittenberg
28-10-2018

A little mainstream but not bad
It doesn't break any new grounds and is fairly reminiscent of mainstream horror these days. But it does manage to hold it's own with some decent moments, the 60's entourage and fine actresses.
Stowaway
When a mars mission equiped for a crew of three has a crew of four
Wittenberg
05-05-2021

Interesting and focussed, but a bit mellow
It brings down the story to the essence, features fine design and actors, and certainly had us entertained. But the big finale seems a bit cumbersome and unlikely, and part of me thought the impossible ethical decisions could have been more heart wrenching, and tension more nail-biting.
The Ones Below
Happy and pregant couple has dito neighbours living below them, but things get vaul when those neighbours loose their baby
Wittenberg
07-01-2018

Good
A very decent, well acted and engrossing thriller with a good built-up.
The Croods
Caveman family must explore new grounds in order to survive
Wittenberg
30-12-2013

Great prehistoric graphics and fun
Not overly successful in setting up characters you start to love, but beautifully rendered, quite exciting and good for a few laughs. I deduction half a point because it failed to make a lasting impression on my kids.
Robot & Frank
Grumpy old Frank is given a robot to look after him. What to do with it?
Wittenberg
23-03-2013

Nice machine
Timid but witty comedy.
We Are the Flesh
In an apocalyptic ruin, siblings mingle with a man offering them perks, but also descending them into nightmarish sexual depravity
Wittenberg
13-02-2022

A trip for some of us
Perhaps it is not fair to rate this without having had subtitles, but I doubt it would have made more sense with them. Being uncomfortable, strange and vile, it's hard to rate movies like this. But in the end,I think I appreciate the vision, the boldness and the tripyness about it.
Ju-on: White Ghost
When a family moves into a haunted house, the man is cursed to do the unthinkable onto his family and then himself
Wittenberg
19-06-2022

Simple but effective
It is told in a somewhat plain and unimaginative way, and for the most part feels like a collage of mini story's leading to a jump-scare. But the pieces do come together, and the movie did work. It has a uncanny atmosphere without being hysteric about it, and the scares came through alright.
The Wind
On a desolate prairy, a woman starts seeing things when new neigbours arrive, but especially because of the endless winds haunting the fields
Wittenberg
26-04-2020

Good but very slow
Overall it is a fine, nicely shot and very moody mystery-horror. But I have to say it is taking the 'slow burning' up to rather extreme lengths, up until the point it almost it standing still and they somewhat loose the tension curve.
Noah
God asks Noah to built a boat to save all animals from the upcoming global flood
Wittenberg
21-09-2014

Strong but very religious (duh!)
Strong and well made epic. Once they are on the boat, the endless contemplations about God's intentions and whether killing baby's is ok, is quite a lot to take in.
Martyrs
Quest for revenge ends up in horrible deaths for all involved: some things should remain unknown until the end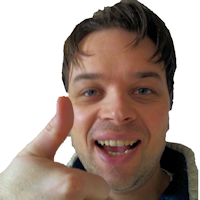 RockmeNow
17-09-2015

Blood, horror, and torture: at least I warned you
Lots of blood, torture and some horror elements in a movie that you will probably still remember years from now, but whish you wouldn't.
Star Wars: The Rise of Skywalker
No point in describing this any other way than: the finale
Wittenberg
03-01-2020

Perfectly unimpressive
What a perfect Starwars movie. It has everything you could possibly want, done in a tasteful and beautiful manner. Yet I walk out the theater feeling indifferent, numb and with no desire to discuss, read up, rethink or relive any of it. I wonder if it's just fatigue, or something more fundamental
El Hoyo
A prison (?) features a platform with food that is lowered across hundreds of floors each day. Will the upperfloors leave enough for the ones below?
Wittenberg
17-06-2021

Not pleasant but rewarding in the end
It is a bit filthy and unpleasant by it's very nature, and I wasn't sure if wanted to experience this in it's entirety. Turns out I did. I became curious to find out how it ends and how it came to be. It's probably also a wise (but optional) lesson about humanity and 'spontaneous socialism'.
Child of God
A senile outcast, forced to live in the woods, discovers a sinister way to ease his sexual cravings
Wittenberg
25-05-2015

Disturbing. Good.
An uncomfortable, disturbing, taboo shattering movie that nevertheless remains gripping and within tolerance levels. It even manages to evoke some level of empathy for the outcast.
The Expendables 2
A simple recovery job quickly turns into something big for the Hollywood A-team of self proclaimed dinosaurs
Wittenberg
18-01-2014

Guilty pleasure
I liked it. Brutal, dumb, heavy duty action with some laughs thrown in.
Mosul
Young police officer joins swat team fighting ISIS
Wittenberg
20-12-2020

A raw, unpolished war story
There is something very loose about the story and directing, giving it a docu like atmosphere as you observe these brave guys like a fly on the wall. It also meant I was not over involved with them either, but it's a good watch nonetheless.
Apostle
Man tries to save his sister from a cult on an island
Wittenberg
21-10-2018

A bit rough around the edges, but it is in there
It feels a bit sluggish and undirected, and despite some horrific scenes never got truly scary - as if the director hasn't mastered scary cinematography quite yet. But - it still has a lot of gruesome and really vile moments, very good horrormusic and starts to grow on you as it descents into hell.
Danger Close
Australian soliders fight for their lives in Vietman during the battle for Long Tan
Wittenberg
27-04-2021

A good war movie that's missing out on some areas
I am always reluctant to complain when a movie sets out to depict and respect true war events, but while it certainly is and engrossing and genuine movie, some part of it felt of. Unlikely dialogue, oddly undisciplined soldiers and a major who's personality is allover the place.
Star Wars: The Last Jedi
The last of the rebellion is being hunted down, so they need Skywalker to bring them hope. And a lot of other stuff besides.
Wittenberg
03-01-2018

Too much?
Despite a couple of awesome scenes and a praiseworthy new tone and style, I felt underwhelmed. I am getting tired of some of the star wars ways, the casino sidestory was awful, I didn't like Luke and I was bored during the endless contemplating of the force and good and evil. It's getting too much.
After Earth
After crashlanding on a hostile planet, a boy must embark on a dangerous journey to save himself and his father.
Wittenberg
19-10-2013

Decent scifi survival adventure
I thought it was an original and good looking adventure that kept me interested all the way.
Godzilla: The Planet Eater
As mankind was unable to get rid of Godzilla, they summon something godlike to do so
Wittenberg
17-02-2019

There's something about it
I can't get my head around this one. It is a bit weird, slow, they talk too much and I am not even sure that much happened in this episode. But once it is over, I felt like I had witnessed something deep and profound. The atmosphere in these animated series is just so.. unworldly.
The Plagues of Breslau
Female detective on a case of horrific murders, each copying an execution method of the 18th century
Wittenberg
27-05-2020

A fair Se7en clone
The story, of course, is somewhat similar to Se7en, but the atmosphere is different and not as dark en depressing. I thought it was okay, but it can be illogical at times, the detectives' flat, emotionless personality wasn't helping and the version I saw was let down by subpar english voiceovers.
Movies found: 805 | max movies per page: 100 | Showing: 291 - 390
Previous
Next