BoiledDown

.net




If everyone's a critic, then so are we!
Sharknado
A storm brings hungry sharks way inland, especially those in the tornado!
Wittenberg
02-03-2014

Succesfully bad
With a story like that, this movie needed to be bad. And it succeeded effortlessly, with an helpless actors, abysmal effects, bad editing and incoherent lighting in every scene. So if you are INTO that sort of thing, you could be sort of entertained. If not, like a said: it really is bad.
Shape of Water, The
In a 50's secret facility, a mute cleaning lady falls in love with an aquatic creature they experiment on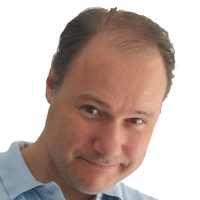 Wittenberg
23-03-2018

A unique and pretty modern fairytale experience
It is an unusual blend of humor, science fiction and an escape movie, all wrapped in an arthouse atmosphere, and somehow it works beautifully. The trademark color tones and style of Del Toro look as gorgeous as ever in this 50s setting.
Shanghai Fortress
Shanghai defends against an alien invasion. With a big canon.
Wittenberg
31-07-2020

Arrogant empty shell
How the hell did they get such a big budget to make such bland, generic, lifeless movie? It radiates arrogance. The numerous 'emotional' scenes with cheesy minor piano chords fall flat completely because I didn't know or care who these people are!
Shallows, The
Surfgirl gets terrorized by shark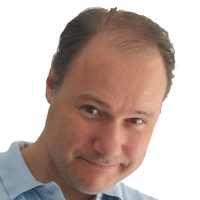 Wittenberg
08-07-2017

Gorgeous to look at, with really decent shark terror as well
This is beautifully shot and was made with much finesse. At times, the imagery of the ocean feels like living paintings. Acting and thrills are also good, making this one of the better sharks movies out there.
Shadow in the Cloud
A young women with a top secret cargo rides a long an all-male bomber mission - that is being attack by strange things...
Wittenberg
04-07-2021

The individual parts are not all that, but as a whole it works
It's quite easy to point out several flaws in it, especially the first half with the endless intercom chatter. But the atmosphere is unique, and pointing out the unrealistic scenes somehow seems irrelevant, as these seem like metaphors for the struggle for womanhood in a male world.
Shadow Effect, The
Guy keeps dreaming he's doing violent assisinations... but are they dreams?
Wittenberg
25-11-2017

Only just above B level
It's a decent idea and the main actors do their best, but the movie is just not there. Some of the scenes and acting are awkward, editing is clunky, and chasing scenes were missing out on tension.
Sex Tape
Couple makes a sex tape to spice up their sex life, but it ends up on the interclouds! Now, how to get it off?
Wittenberg
14-10-2014

Little more than it's own tagline
Yes, you'll giggle. But you'll also find that the central joke is pretty much all there is.
Sex Ed
Mathteacher can't find a suitable job, so he settles for giving sex education to teens
Wittenberg
06-01-2015

Sex ought to be funnier than this
It had a lot going for it. A funny idea, a mellow Cuban vibe and potential. Unfortunately, the jokes won't ignite and many scenes just fall flat. Also contains a painfully misguided good-will-hunting-ish speech scene that isn't even trying to be funny.
Seventh Son
In medieval times, a ghost hunter requires the help of a seventh son (of a seventh son) in order to defeat an escaped witch with evil plans.
Wittenberg
24-01-2016

It's missing factor X
It's all here; bold adventure, dazzling fantasy, witches, dragons, romance, fine effects and music, and amusing performances. But somehow it is all a bit flat, fails to excite or take you along for the ride. Maybe it's exactly this mandatory fantasy mixture that makes it feel formulaic.
Sessions, The
Disabled man gets sex therapy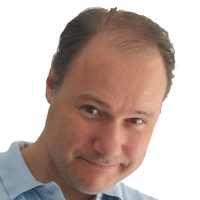 Wittenberg
22-04-2013

Comfortable uncomforable sex
With mixed feelings of embarrassment and compassion you are allowed to observe these wonderfully open, honest en tender sessions. These actors deliver an amazingly fragile performance and the movie keeps everything light with a good sense of humor as well.
Serenity
In a divided universe, the crew of a rogue spacehip takes along a fugitive psychic girl who brings them great trouble but also truth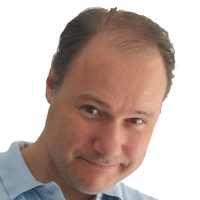 Wittenberg
16-12-2014

A little scifi gem
It's a bit campy and occasionally borderline B-movie-ish. But it never crosses that line, instead delivering many memorable and well done scifi moments, some great designs and humor that works.
Serbian Film, A
Porn actor accepts one more gig because he needs the money, but it leads to a dark underworld of depravity and puts him in great danger too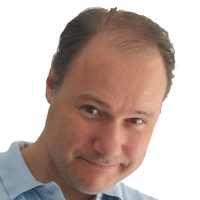 Wittenberg
19-12-2022

A diabolical mix of horror and porn
Yes, this was worthy of a top-10 position in every list of unbearable movies - although my lost and desensitized mind handled it better than I thought. But is it good? Ultimately, I think it works, perhaps because I kept some sympathy for the main character, and none of the depravity is embellished.
Sense8
Group of people who can sense each others senses across the world, work together to fight those that oppose them
Wittenberg
17-07-2021

Too long for it's own good
After some getting into, the concept becomes quite amusing, even with the odd mixture of campy humor, LHTBQ erotica and bloody violence. But halfway season two it gets tiresome and drags on, and the way their combined skills get them out of heated situations becomes gimmicky. Did not finish.
Selva trágica
Woman escapes into the jungle from her husband where she is found by a group of rubber farmers
Wittenberg
19-06-2021

You may get several things out of it, but not a lot from each
Is it an adventure movie? An ode to nature? A mystical odyssey? A story about women devouring men? A documentary about rubber harvesting? A little bit of everything I guess, but not really shining in any. A bit static, thin on emotional involvement and abruptly ended.
Self/less
Terminally ill man signs up for his inner self to be transfared to younger body... they got from... where exactly?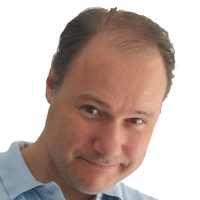 Wittenberg
24-01-2016

A very decent in between scifi with good ideas
Original science fiction mystery that gradually evolves into an action thriller. It is quite nice indeed, but could have hit harder by exploring this profound premise and what it might do to people mentally.
Seeking a friend for the end of the world
With a few days remaining before a world apocalypse, two people go on a roadtrip to pursue their last wishes.
Wittenberg
03-02-2013

The end of the world should have been nicer
Good to see people preparing for the end of the world in a reasonably calm and peaceful fashion for once. Starts of great, but then sort of loses it's pace and is neither witty or dramatic enough to really keep interest. I couldn't really attach to either of the main characters or their supposed relationship.
Secret Life of Walter Mitty, The
An office nobody frequently gets lost in his daydreams, but for a last assignement and a love interest, his adventures must become real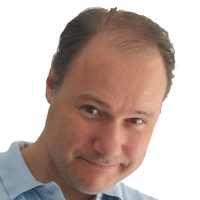 Wittenberg
13-04-2014

Wonderfull movie that had even more potential
Great idea, beautifully done in a movie with a big heart. I thought the pacing was not quite right and it could/should have been even more magical.
Secret Life of Pets, The
When humans leave their pets at home during work, the pets start their second live and embark on an adventure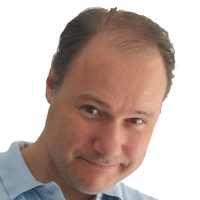 Wittenberg
21-08-2016

Fun and heartwarming
Another original, joyful, colorful and funny animation that is hard to fault. Pet owners will get some extra laughs out of the recognizable pet quirks shown. These animation movies are constantly of such a high quality that they will have to come up with something new to stand out.
Seance: the Summoning
Some teens comfortably go into a morgue to summon spirits between corpses, then seem frustrated if things getting scary indeed
Wittenberg
15-04-2018

Not even God can save this movie
A hopeless movie with too many things wrong to even list. When it's halfway it reveals itself as a reli-flick. They figure it's not just any ghost they summoned, but a demon and therefore they need to invoke the power of Christ - who must be embarrassed by this.
Scary Movie V
Spoofs, mostly about Mama and Paranormal Activity
Wittenberg
23-11-2013

A hideous collection of jokes with various degrees of failure
I actually liked 'Paranormal Whacktivity' better.
Scanner Darkly, A
Cop (sort of) gets involved in drug business by using it himself
Wittenberg
01-09-2014

Less than meets the eye
The painted looks of this movie are just great, but I don't quite get why they needed to be in this fairly plain drug story. The effect serves no clear function to me. (Well perhaps there's the shifting suites - but why don't these folks just put on a mask?)
Sausage Party
Adult animation about groceries in a supermarket that find out what happens to them when they are chosen
Wittenberg
06-10-2017

Funny idea with too little good jokes
I was thinking we need more animation with adult humor and themes, but unfortunately this is not quite it. The story is whack, but it simply lacks good material and jokes. It almost seems odd how one can think of a story like this and then make it not funny.
Sand Castle
Military squad in Iraq get assigned the task to fix a watersupply, which turns out to be ungrateful and dangerous work
Wittenberg
24-01-2021

it's got the stuff but not the story
They had fine actors, a solid atmosphere, music and four Humvees to make this work, but it just didn't happen for me. The mission, already a bit tedious in nature, needed a level of story telling or tension that just wasn't there. My attention wandered off several times.
San Andreas
Dad needs to search and rescue his ex-wife and then his daughter in the aftermath of huge earthquake
Wittenberg
28-02-2016

Too Hollywood
A technically sound, mostly good looking disaster flick, served with the typical cardboard characters, an omnipotent superhero, drenched in a sauce of Hollywood cliches. It ends with them staring across the sunset with an American flag waving nearby. yay!
Samsara
A collage of scenes from around the world, loosely connected by the theme of the circle of live
Wittenberg
15-02-2018

Easy
It's a marathon of non-stop pretty wallpapers for your desktop. There's no mistaking the outstanding visuals and suitable music, but simply sticking it together also felt like an easy win. Perhaps some more courage or risks would have helped.
Saint Maud
Deeply religious palliative nurse becomes dangerously fanatical when she thinks she has performed a revelation on a patient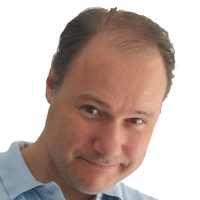 Wittenberg
01-08-2021

Impressive and scary, with thick layers of atmosphere
An impressive psychological thriller with some horror and supernatural elements in a very tasteful, restrained and effective way. The atmosphere oozes of the screen, performances are great, especially Maud's of course.
Safety Not Guaranteed
Three reporters go on a trip to seek out the story behind an man advertising time travel. Just how whack can he be?
Wittenberg
17-02-2013

a bit cold
Characters and atmosphere are a bit cold and unsympathetic, in an otherwise amusing and nicely found road/drama/love-movie (with a dash of sci-fi).
Sadness, The
Boy tries to find his grilfriend, as the town is overun by a virus that turns people into violent, sadistic, sex-hungry zombies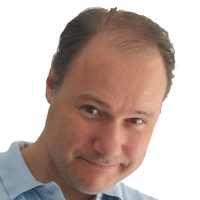 Wittenberg
31-07-2022

A painful but highly amusing take on the zombie genre
The gore is quite shocking, but it is a welcome take on zombies (although technically I don't think they are dead?). It worked for me - I was amused, appalled and quite into it. The ending features slower, deeper contemplations instead of a bloody grand finale; courageous if not a bit anticlimactic.
Rosemary's Baby
Rosemary and her husband move into a luxury appartment where she gets pregnant. The friendly but nosy neighbours hold dark secrets
Wittenberg
14-08-2023

Good, but may have lost the effect it once had
I'd be happy to acknowledge the impact that this slowly unfolding and psychological horror must have had back in the days, and I quite enjoyed it as well. But in the now, I found the bigger part of it very chatty and the climax barely making up for it.
Room, The
Lisa is about to marry Johnny, but loves his friend Mark instead.
Wittenberg
30-01-2022

If you can reach the right state of mind, it could be mind blowing
I knew what I was getting into, and was ready for the abysmal to turn into laughter, fascination and/or admiration. But I started to realize you probably need some friends and beers to reach that state, but on my own I wondered why the hell I was doing this to myself.
Romina
Girl takes horrific revenge on Spanish campers after two of them rape her
Wittenberg
21-07-2018

Spoils itself
The Spanish vibe was a nice change from American teens, and they deliver authentic streams of non-stop chit-chat about nothing. This movie begins by showing how they will end butchered, so after a while I just started waiting for it to happen, getting bored of the cinematic tricks along the way.
Rogue One
How the rebels stole the plans for the Death Star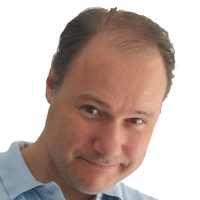 Wittenberg
18-12-2016

Staying loyal to the franchise has it's drawbacks
Despite exquisite action scenes and many memorable Starwars moments, something felt tired. How many dramatic Vader entrances must I care for? How many nameless (and still incompetent) stormtroopers killed? How many shields disabled just in time? How much dangling in high shafts?
Rogue
A group of tourists is terrorized by a huge croc in the Australian outback
Wittenberg
31-10-2019

zap resistant
It's not a masterpiece by any means, but it was component enough to keep us watching as we unintentionally zapped into this. It successfully stays away from trying to be campy or deliberately bad, even if the source material could make it tempting to do so.
Robot & Frank
Grumpy old Frank is given a robot to look after him. What to do with it?
Wittenberg
23-03-2013

Nice machine
Timid but witty comedy.
Robocop (2014)
Robocop manrobot must pave the way for an evil corp to deploy soulless crimefighting robots in America.
Wittenberg
16-11-2014

Point of view is too boring for what is happening
A darker, more serious version of the original, that is actually quite classy at times. Unfortunately, the story is focused almost entirely at the marketing of Robocop and influencing public opinion about automated crime control, which I did not find the most exciting perspective.
Ritual, The
Group of friends encounter witchcraft when they go hiking through Swedish woods
Wittenberg
17-08-2018

Decent horror in the woods
Overall it does a good job at harvesting the creepiness of woods and witches. Unfortunately, the guys are rather unsympathetic and it's hard to buy into their friendship. It also feels a bit linear; I was waiting for some sort of twist in the story.
Risen
Meteors crash on earth causing death among the nearby inhabitants. An xeno-astro-expert is called in to help.
Wittenberg
13-09-2021

Good setup undone by some unfortunate desicions
The setup is similar to "The Arrival", which is a good thing. The first half is also decent enough. But to make the expert such a depressed, lifeless character doesn't do any favors to the already slow-ish movie, and the plot twist is smothered in overblown flashbacks. Some poor CGI at places, too.
Rings
More people watch the cursed video
Wittenberg
08-10-2017

Lazy
What a terrible, lazy sequel compared to the terrifying original. Half of it is a rehash of the original and the other half a contrived attempt to make sense of sequel in the first place. Cheap jumpscares, generic adolescent actors and even the music sounds uninspired.
Rim of the World
Stereotype kids on a summercamp become friends as the try to stop an alien invasion
Wittenberg
07-12-2019

Not without problems, but ultimately entertaining enough
People rightfully pointed out the tired stereotype kids and cliche events. I'd add the unnatural jumps in the editing and uncomfortable adult jokes that make it unclear who this movie is for. But despite all this, it still did amuse me and my kids as the children adventure it mostly sets out to be.
Riddick
After being left for dead on a hostile planet, a ship full of mercenaries is Riddicks's only way off the planet
Wittenberg
15-02-2014

A B-movie in disguise
Non-stop pretty, but also painfully slow, tedious and full of uninspired really poor dialogue. They are too eager to portray Riddick as a mysterious, ubercool, enigmatic hero, instead turning him into an unsympathetic showoff.
Revolt
During a robot invasion, a commando suffering from memory loss teams up up with a woman in trying to survive
Wittenberg
07-10-2018

Compotent but underwhelming
I couldn't quite wrap my head around why I was so underwhelmed by this. Action, FX and story seem ok and I like how it was situated in Africa for a change. I fear the bland, slightly uninteresting main characters might have something to do with it.
Revenant, The
After being left for dead and betrayed after a bear attack, a man must defeat nature and other dangers to make it home and take revenge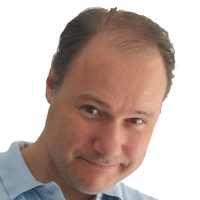 Wittenberg
15-03-2016

Big
A majestic and profound experience that is beautifully shot. Personally I wasn't able to connect fully with the main character, as he is mostly a puffing and groaning wild man, but that's a minor quibble.
Resurrection
A woman has an anxiety attack when a man from her past shows up in her live. What happened here?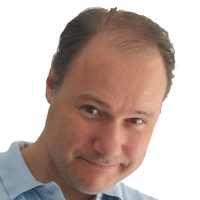 Wittenberg
23-12-2022

Great actors, story and weirdness.
Rebecca Hall once again carries this neat little mystery/horror puzzler with strides. It's all done very tastefully, acted beautifully, and some tasty absurdity is gives you something to ponder on.
Resident Evil: The Final Chapter
With inside help, Alice gets a change to destroy the T-virus once and for all
Wittenberg
18-06-2017

Looks alright, feels numb
Much like the previous parts, this looks good and has some creative, vicious beasts on offer. But it also features the same hollow, boring screenplay and empty characters. It feels like a bunch of monster challenges glued together.
Resident Evil: damnation
A seperate side story of the franchice? I don't know what it is. Hero vs monster things
Wittenberg
08-05-2021

Somewhat cool, mostly hollow and pointless
It probably looked awesome when it was released. Today it looks okay, and has some reasonably intense Resident Evil abominations running around. But I couldn't care less about the lifeless hero dork, or the vague story that came from nowhere and went nowhere. Not even sure what this is?
Requin, The
Couple with issues hires a luxery villa on poles in the sea to get away from things, until a storm rips it off and drift them onto open sea. With sharks.
Wittenberg
15-03-2022

Too many issues
It's usually nice to view these disasters from the comfort of a lazy chair, but this one has too many issues. Fake effects, cheap and obvious use of stock material, subpar acting, overall implausible events and a really skewed sense of distance, depth and location in the sea.
Replicas
When a memory transfer scientist looses his entire family in a car crash, he attempts to get them back by cloning them, including their mind
Wittenberg
11-08-2019

Mostly a missed opportunity
It's a good idea but never really takes off. Everyone seems disconnected and indifferent about what's going on, it lacks the eerie or fascinating ambience I would expect with a story like this, and it has got one of those annoying air computer interfaces, operated by ridiculous hand movements.
Renegades
Navy seals divert from their mission to recover lost nazi gold form a Bosnian Lake
Wittenberg
07-06-2021

blub blub
Instead of the nail-biting, claustrophobic movie the storyline caters for, it came out surprisingly dull and lame. Characters are boring, nothing really works, pacing is off, music is off, story totally implausible. It sinks even further when it tries to be witty.
Reminiscence
When the future is bleak, people instead relive past memories with a machine. The operator running that facility gets involved when a femme fatale shows up
Wittenberg
06-12-2021

half decent idea failed
The opportunity to do something cunning with the central idea gets lost in dull, pseudo film-noir kitsch, and the plot twist comes way too late to redeem it. But the real problems are inexcusably crincy Hollywood dialogue, audience pampering, poorly choreographed fights, among others.
Red Turtle, The
Adult animation about a man stranded on an island, and his attempts to escape appearantly being blocked by a large turtle.
Wittenberg
26-04-2020

Beautiful and intriguing animation
Drawn in a beautiful minimalist but expressive style, tastefully flavored with some supernatural elements and manages to make you curious even if nothing is being said. That's quite something, even if the open ended nature felt a little easy to me.
Movies found: 960 | max movies per page: 50 | Showing: 201 - 250
Previous
Next