BoiledDown

.net




If everyone's a critic, then so are we!
Terminator, The
In the future, killer robotmachines rule, and send a terminator cyborg back to the presents prevent prevent the human rebellion leader from ever being born.
robocop
13-02-2013

Not bad for such a wuzz
It lacks soul like i have. In the end, it is human decision making that settles things.
Catwoman88
01-02-2013

Could have been better meow
This movie needed more latex I could have privided, as well as more meow. Anywway this review is a bit on the long side for testing purposes.
Show previous reviews
Hide previous reviews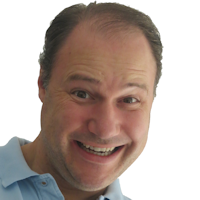 Wittenberg
31-01-2013

The definition of cyborg
This movie not only is still the final word in cyborgs, it also demonstrated how such a movie could be genuinly exciting and intellegent.
Tenet
A special agent is ask to assist in a mysterious mission to prevent WW3, for which he encounters things that go back in time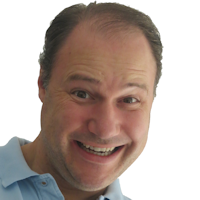 Wittenberg
03-09-2020

The most audacious and genius movie ever, but does that mean enjoybale
Clearly we have another Nolan gem on our hands, in terms of visuals, music and the mind blowing story. Initially I wondered if the complexity was just too much, getting in the way of enjoyment. But as it starts to digest in days after, you begin to grasp the sheer genius and audacity of this.
Temple, The
Three people travel to a mysterious desolate temple in Japan where strange events have been reported
Wittenberg
30-09-2018

They forgot to write it
I quite liked the beginning with moody Japanese scenery and mystery. But as they approach the temple, it looks like they had no more ideas so they just threw in some random, incoherent bland scary stuff and were done with it. Very unsatisfying.
Teleios
A spaceship docks with a distant spacestation to retrieve a mysterious cargo
Wittenberg
11-09-2017

The costumes, my god, the costumes!
I think I needed about 7 attempts to watch this all the way through. It is so goofy and off that I thought it would turn into a spacemovie parody, only to realize in horror they are for real. The rest of it is just painfully boring and features a crew wearing the ugliest costumes of all time.
Teenage Mutant Turtle Ninjas
When a badguy attempts to poisson the city, the turtles must finally come out in the open and defend the city
Wittenberg
04-12-2014

An unnecessary movie with no audience
If the idiotic concept of TNMT will ever make any sense, it is in a vivid, wacky animated environment. In a real life movie it didn't really work, the story and pacing were bland and the turtles extremely uncomfortable to look at.
Movies found: 805 | max movies per page: 5 | Showing: 96 - 100
Previous
Next