BoiledDown

.net




If everyone's a critic, then so are we!
Time Lapse
Three friends discover a device that takes a photo of their house everyday at eight o clock.... tomorrow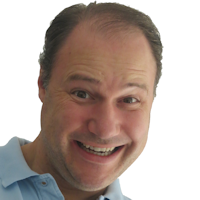 Wittenberg
17-01-2016

Hats off to the minds that can cook up a story like this
A mind boggling story that continuously left me balancing on whether I was aboard or not, and had me drawing diagrams the next morning. And as if the story weren't complex enough, their is still room for an additional twist at the end too. Very clever.
Tides aka The Colony
Space colonists return to see if earth is habitable again, but get caught up in tribes competing with each other
Wittenberg
03-08-2021

Promising beginning, so-so rest
Initially the wet, misty landscape sets an moody atmosphere, and the story manages to pull you in. As it progresses though, the madmax shenanigans are okay but felt a bit anticlimactic, and as a whole it looses some energy and mystery.
Thor The Dark World
Evil forces want to bring darkness to the worlds. Thor intervenes
Wittenberg
20-04-2014

Another curious case of stellar looking boredom
I just sat around wondering how I could be so bored with so much beautiful looking stuff going on. Natalie Portman, who is dragged into celestial warfare, doesn't appear to be impressed by any of it either. Points are solely for looks and effort.
This is the End
Film actors at a party find themselves amidst judgement day... and saviour of the righteous only
Wittenberg
23-06-2015

Mostly self absorbed
The idea of the actors playing more or less themselves in a bizarre situation like this is kind of nice. But for the most part, the look-at-how-funny-we-are is tiresome instead.
Them That Follow
A woman of a secluded religious community, that does snake handling to prove their faith, has a secret
Wittenberg
27-12-2021

Slow, but something is growing
The movie has a very serene atmosphere in which the slow daily life in the woods is portrayed very well, so much so that in fact halfway I almost started to long for some action. But there's a constant under the skin buzz that keeps it mysterious and kept me watching, with memorable performances.
Movies found: 805 | max movies per page: 5 | Showing: 86 - 90
Previous
Next