BoiledDown

.net




If everyone's a critic, then so are we!
Kung Fu Panda 3
In order to repell a new threat to peace, Panda must resort to his Panda family to learn the power of chi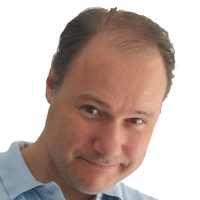 Wittenberg
18-04-2016

A very mature and excellent episode
Some fatigue may kick in, as we can sort of predict how everything it going to turn out. But the humor, atmosphere, unique blend of 3d animation and traditional artwork, the loyalty to the characters and the depth of the story remain of a very high standard.
Kung Fu Panda 2
The furious five must stop an evil peacock with weapons that could destroy China and Kung Fu, and Po goes searching for his roots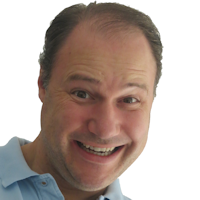 Wittenberg
09-04-2021

Still goosebumps
It is literally and figuratively a bit dark at times, but it still reaches the very high standards of it's predecessor. Funny and exciting on the one hand, but very touching and heartfelt when need be. It has not one but several scenes that give a grown man like me goosebumps - every single time.
Kung Fu Panda
Against all odds, a big lazy panda is the chosen one to save a village from being overrun by an evil Kung Fu master Snow Leopard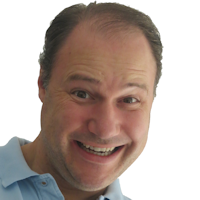 Wittenberg
04-03-2018

A truly fantastic, or should I say perfect, animation
I recently saw this again and it struck me how perfect this movie is. The graphics, jokes, depth, tension, acting, action, folklore, story, wisdom, artwork, characters, music and flow are all amazing. It's all incredibly well balanced and doesn't overdo or patronize anything.
Kubo and the Two Strings
Stop motion animation about a young boy who enters a ghostly realm to flee from dark enemies and prepare for a confrontation with his grandpa, who is after the boys eye.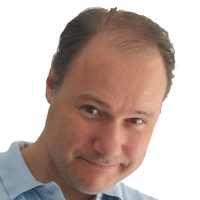 Wittenberg
07-08-2019

Wonderfully diverse, different and pleasant
The story may sound bizarre, but it is told in a very interesting, confident and pleasantly mysterious way. It is beautiful to look at, has some really exciting scenes and is a welcome change in style from the big-name animations coming from the big studios.
Kong: Skull Island
Expedition team and a heavy military escort travels to a mysterious, previously undiscovered island
Wittenberg
15-03-2018

It's all there but...
Although it feels like the director really wanted to make a Vietnam war movie, the movie objectively seems pretty competent in terms of style, old school adventure and monsters. But it never really grabbed me. I am not sure why, but the rather generic characters might have something to do with it.
Knowing
A time capsule dug up at school contains a paper with only numbers, which turn out to predict past disasters with remarkable accuracy... and future ones too.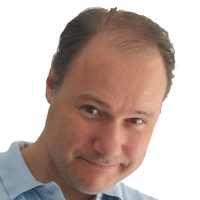 Wittenberg
10-08-2015

It can be liked!
Apparently I am the only one who likes this movie. But heck: it's an exciting story, the performances are fine and it contains some terrifying and unrivaled footage of disasters. I even liked the ending too, it is pretty!
Knights of Sidonia (season 1)
A huge spaceship-part-meteorite is in constant battle with equally huge space creatures that can take over humans traits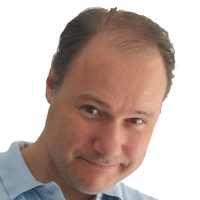 Wittenberg
19-07-2020

Pretty fly
Some characters can be a bit manga-crincy as expected (especially the women), but it has stuff to make up for it: exciting space battles and weaponry, a well developed atmosphere, and very imaginative, strange and impressive (dare I say scary?) gauna monsters indeed.
Kingsman: The Secret Service
Working class kid is selected to for secret agent training, just in time to prevent a major world threat
Wittenberg
24-10-2015

A weird mess with some ok action
Maybe if I had known beforehand about this a messy mix of blood spills, James Bond cliches, an annoying teenager with a cap on and a ridiculous story, I would have felt the vibe and enjoyed this more. But since I had not, I was clueless about what this was supposed to be.
King Arthur: Legend of the Sword
One man can claim the magic sword and challenge the evil king
Wittenberg
28-01-2018

Watch out for splinters
At times a majestic and grandiose movie that definitely has it's moments, but also has some distracting dissonants like the weird fast paced conversations and inconsistent character of Arthur himself. Sometimes he was sincere, sometimes a goofball. It failed to latch on, already I am forgetting it.
Kin Dread
Traumatized guy, confined to a room making soundseffectcs, discovers something strange in his apartment and about his past
Wittenberg
14-11-2021

Could't follow or care
There might be a clever and interesting idea in here, but I am afraid it didn't quite come out for me. It was just to hard to follow, too vague to make sense and often got stuck like a car in a the mud.
Kin
Boy finds a strange superweapon in a deserted factory, which he is forced to use to help out his brother caught up in criminal troubles.
Wittenberg
05-12-2018

Too slow and mixed up
Ultimately, I found the unusual mix of science fiction, family drama, crime and a roadmovie uncomfortable, and thought that way up until the finale it was rather slow as well. But I have to give some points for originality,the groovy gun and the finale.
Kill Team, The
A soldier situated in Afghanistan comes into conflict with himself and his squad when they appear do unprovoked assassinations.
Wittenberg
31-12-2021

Wish I felt it more, but adept
I am not sure how realistic this was, and found the sergeant a little too wacky to be credible. But overall the story kept my attention and did a reasonable at depicting the dilemma of loyalty versus morals - although I do think they could have hit harder.
Kill List
Ex military (?) but now homebound man accepts a hitjob, but it drags him into an occult nigtmare
Wittenberg
30-03-2022

A mood different than others, but lacks involvement
There's a plain, non-sensationalist vibe in the atmosphere and acting, which I liked and which sets the movie apart. The builtup and climax are also shocking enough. But making the main character is such a nasty, hollow, emotionless man works against the movie and the impact it could have had.
Kill Command
Future space marines go train against robots in the woods, but then the robots start to become agressive beyond the program.
Wittenberg
11-09-2016

Nice robots though
Some guys were quite adept at making some good scifi designs and robotics, but not at making a movie around it. The combat lacks tension, performances are underwhelming, there's a lot or repetition and I fell asleep twice.
Kickboxer: retaliation
Once again an underdog partipates in a fighting match to take on the evil champion
Wittenberg
12-05-2022

You may skip this
I'll admit that I didn't see it in it's entirety, but I am pretty sure what this is: A dorky cardboard white hero doing bizarre over the top fighting, his pretty girlfriend looking worried in the sidelines, and some painfully awkward appearances of Van Damme and Lambert.
Kick-ass 2
The normal superhero joins a group of fellow citizin-heros and gets back into action
Wittenberg
14-12-2013

You may not get it
It is hard to connect with this strange mixture of crazy outfits, ridiculous people, bizarre plot, lessons in life and bloody violence. But once I did - way into the movie - I started to laugh and was quite entertained.
Karate Kid, The
After moving to California with his mother, a boy gets beaten up regularly.. until it the local handyman teaches him karate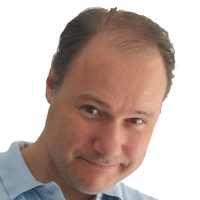 Wittenberg
02-06-2019

Still stands like a crane
It may be a bit slow by today's standards, but this masterfully serves to let us grow attached to the wonderful lead characters, get involved in the story and training and then, after all those years, still have goosebumps during the finale.
Kapringen
The negotiations that follow after a ship is hijacked by modernday pirates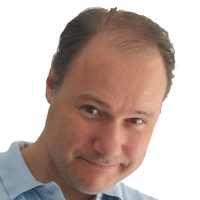 Wittenberg
08-12-2013

Strength by purity
Very well played and realistically shot drama, that cleverly switches between the cold, calculated negotiations and the sweaty, messy situation on the ship. It disposes of all ornaments, which makes it a honest if not somewhat sterile experience.
Kairo (Pulse)
Ghosts appear, related to loneliness and the early internet - in ways I did not understand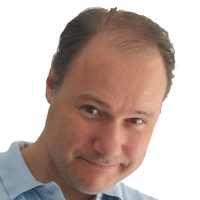 Wittenberg
04-10-2022

Great mystery with some impressive ghost discomfort
The creepy ghosts and their interaction with of darkness and shadows is impressive, perhaps a masterclass in fear and discomfort in film. I didn't mind the unexplained, open ended nature of the story either, but the characters doing seemingly random 'stuff' was a bit off-putting.
Kadaver
Live is drab in a postapocalyptic world, so a family is eager to receive a free meal and attend strange performance play in a hotel...
Wittenberg
08-11-2020

Mostly missed
It deliverers only partially in the endless possibilities for layers and plot-twists. Worse, the level of fear and tension seem to be on the same level constantly, making you immune/saturated after a while, and a little indifferent as well. But I'd still call it decent and original.
Jurassic World: Fallen Kingdom
A vulcano is threatening to wipe out the dinos, so they set up a rescue operation.... or is it?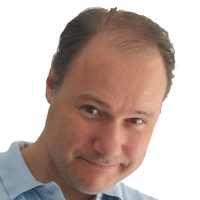 Wittenberg
10-06-2018

Another fine but slightly depressing episode
This franchise keeps delivering solidly made, unpretentious adventure in which over the top nonsense and action just feels as part of the deal. I did think this one had a too dark and depressing atmosphere, and after so much dino's footage lately I can only get modestly excited by them.
Jurassic World: Dominion
People need to infiltrate a base from an evil corporation to save the world from a mutant locus plague.
Wittenberg
05-09-2022

Failed on many levels, mainly dinosaurs
It feels weird giving such a high-profile, high-effort movie such a low rating, but when I feel exhausted and glad it was over, I have no other choice. Too many uninteresting storylines, failed humor, no soul, no chemistry and worst of all: tiresome dinosaurs that are essentially fillers.
Jurassic World
In order to keep the customers coming, the parc scientists built a new kind of dinosaur. Of course it stays happily in it's cage!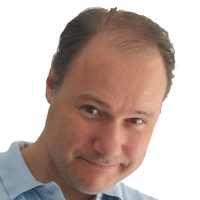 Wittenberg
31-03-2016

Worthy addition, great adventure
The awe and excitement of seeing realistic lifesize dino's on the screen may never be what is once was, but this movies still manages to capture the highly entertaining and plain fun adventure vibe of the franchise. Good 3D too.
Jupiter Ascending
Ordinary girl is destined to play a crucial role in intergalactic dynasties and their plans to harvest earth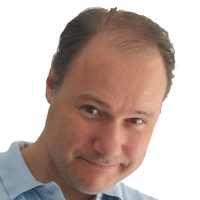 Wittenberg
11-02-2015

Wonderful space entertainment with some non-lethal flaws
Sure there are problems; it doesn't really enter your heart, and the frantic action can be hard and tiring to follow. Make no mistake though, as this is a grand deluxe space opera spectacle with a story, design, scale, characters and fantasyworld to rival Starwars.
Jungle Cruise
Woman charters a captain to take her into the jungle to find mysterious healing plant
Wittenberg
27-12-2021

Fun adventure let down by the CGI fights
A lively adventure movie with a 'classic' atmosphere, and fun performances of the main characters and their constant quarrels. Like many other CGI-heavy movies, I found the combat scenes hard to follow, unpleasant and ultimately not very exciting. I wish they kept them more 'classic' as well.
Judge, The
Succesfull lawyer tries to help his estranged father, who is a judge and suspected of murder
RockmeNow
02-02-2015

Not bad for a movie about lawyers and judges
Solid acting performance by the cast, but no big surprises in the plot. Overall, a pleasant movie.
Ju-on: White Ghost
When a family moves into a haunted house, the man is cursed to do the unthinkable onto his family and then himself
Wittenberg
19-06-2022

Simple but effective
It is told in a somewhat plain and unimaginative way, and for the most part feels like a collage of mini story's leading to a jump-scare. But the pieces do come together, and the movie did work. It has a uncanny atmosphere without being hysteric about it, and the scares came through alright.
Joker
How Joker, you know - Batman's nemesis, came to be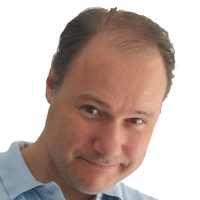 Wittenberg
31-10-2021

Exactly what Joker's origin story deserves
It's done right. You can feel the man sliding off, the transformation is plausible and understandable, it's not simplistic right and wrong, and I sympathized with him. The movie also features beautifully lit scenery and of course world class acting.
Johnny English Strikes Again
A superhacker has exposed al secret agents, leaving the Secret Service no choice but Johnny English to turn to
Wittenberg
30-12-2018

Funny but lazy
I guess it would be unfair too call it formulaic, since this franchise IS a formula. But while I had a good time and some laughs, I couldn't help but feel it is slightly easy and lazy.
John Wick: Chapter 3 – Parabellum
Because he broke some rules, John is now declared outlaw and the entire underworld seems to be after him.
Wittenberg
16-08-2020

The core of the franchise
The story serves as a carrier to deliver oodles of John Wick-style fights and not much else. It can be a bit too much and absurd at times, but I must say there is also something mesmerizing and satisfying about these endless, beautifully choreographed, flowing violent dances of death.
John Wick
The Russian mafia kills the dog of the wrong ex-hitman
Wittenberg
17-05-2015

Stylish violent action, if not a bit repetitive
A violent movie with a gloomy and sweaty atmosphere and bucket loads of style. After a while though, the endless shootouts, and the mobsters' tendency to run into the hitman's arms without shooting, got a bit tiresome.
Jiu Jitsu
Man with memory loss appearantly is member of a team fighting a (very) Predator-like alien from another dimension
Wittenberg
14-02-2021

Nope. Still a B movie.
With steady reference to a comic book, some boldsy camera work and heaps of crazy martial arts this might have winded up being smirky and fun. But it is mostly tedious and bizarre, and the lead character appears to have been typecasted as a universal B movie karate dork.
Jarhead 2: Field of Fire
Supply mission in Afghanistan turns bad and turns into a mission of a very different nature
Wittenberg
02-11-2014

ok-ish, next time believe in yourself
It's not a bad war movie. It is, however, a little too preoccupied with setting up mandatory warmovie cliches and visuals, and showing how great and fun the military is. The Taliban apparently also have serious aiming issues.
Jacob's Ladder (1990)
In search for reality
hente
10-10-2013

An unsettling study on the layers of reality
One of those movies where you wish you could intervene and wake up the main character from his dream-in-a-dream-in-a-dream-in-a-nightmare.
It Follows
Girl has unknown people walking slowly but straight at her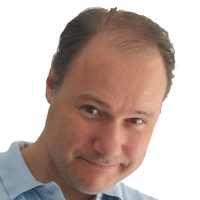 Wittenberg
07-02-2016

Scores in many fields
The seemingly simple story in this little marvel is told with style and confidence, supported by a nice cast, good music and great camera work, and manages to be scary without over-relying on the same old cliches. Unique and refreshing.
ISRA 88
Two astonauts passing time on their way to the end of the universe
Wittenberg
07-04-2017

Unbearingly boring
Possibly it was trying to say something deep. But this barrage of long, pointless, repetitious scenes, goofy acting and plywood set pieces was just god-awful and made sure I didn't care what it was. A shame, because a journey to the end of the universe sounds so freaking amazing.
Isn't it Romantic
no-life woman bumbs her head and wakes up in a Romatic Comedy
Wittenberg
08-04-2019

I just wish it was nastier
It's a great idea that will yield a few laughs. But ironically, it's not really funnier than the movies it is making fun of, and even comes up with the very moral lesson I thought it was revolting against.
Irreversible
Told in reverse order, a guy is out for revenge when his girlfriend is brutally raped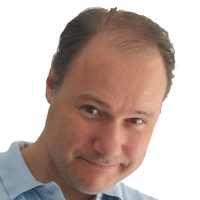 Wittenberg
15-03-2022

Very distrubing and very well done
Why do people make movies like this? Why do I watch it? Why do I rate it favorably? It's hard to understand, but somehow it made sense. The audacious cinematography, the sickening feeling it evokes, and the acting in very long (albeit unbearable) shots are just unique and a a class apart.
Iron Sky
Not realizing the war is over, the nazis on the dark side of the moon are preparing an invasion of earth
Wittenberg
09-02-2014

They should have gone crazier
Smart ideas and very smart looks, but ultimately it lacks the inspiration to really succeed as either a comedy or action adventure. A b-ish flavour remains. They should have gone whack.
Iron Man 3
Iron man takes on a terrorist
Wittenberg
13-10-2013

Iron mess
Mindblowing events and technology, yet noone seems to give a damn. So neither did I. A mess of rushed storytelling, boredom, an unlikable hero, noise and so much Iron man suits that I stopped caring about any of them. Suicide by abundance.
Ip Man
The (true?) story of a Kung Fu master who stood up against the Japanese during ww2.
Wittenberg
15-02-2018

Good and bad things from China
It's not always an easy watch because of that painful Chinese overacting and slapstick performances that make it feel like a farce. But as the war begins, the colors fade and gradually it strikes a more serious and interesting tone, and the elaborate superfast kung fu keeps it afloat.
IO
Woman is trying to find cures for a dying world, but an uninvited stranger urges her to join him and catch the last rescue ship into space
Wittenberg
19-01-2019

Sympathetic but very boring
I really tried to get into the flow of this slow-burn movie, as a small, delicate an intimate story about big issues. But boring is boring, and the quasi-meaningful dialogue and cascade of pointless scenes made me yell COME ON too many times.
Invitation, The
Introvert man is invited to a party, at which something feels not quite right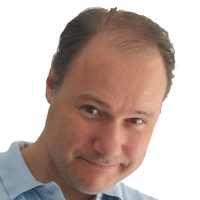 Wittenberg
03-06-2018

Party sucked, movie did not
One of those movies that plays out in a single place with a single group of people, and a good one at that. The main goal of slowly building up a feeling of discomfort and anxiety to resolve what's going on is successfully achieved by the fine actors, story and no frills.
Invisible Man, The
Woman escapes her tirant husband, but he comes back to haunt her in ways she did not see coming. Mwuaha.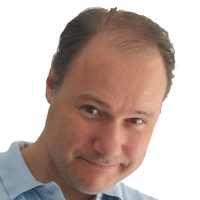 Wittenberg
15-11-2020

Classy version
It's at it's best when it patiently explores the uncanny feeling of someone being in your house, without resorting to cheesy effects of cheap scares. Later on it turns into more gimmicky cat-and-mouse affair, but still with plenty of class. Great lead actress, too!
Wittenberg
31-12-2014

Cloaked with bad decisions
The question is: can you handle obnoxious teenagers with all kinds of uninteresting teenager problems, an unlikely crew of unlikable people, stiff acting and a pointless handheld camera approach in exchange for a few amusing tornado shots? Well, can you?
Into the Heart of the Sea
The 'true' story of Moby Dick, of whale hunters becoming hunted by a whale
Wittenberg
10-04-2016

Well made but not engaging enough
It has a nice look and feel to it, and it was clearly made with much love and dedication. But these grumpy and dirty men harpooning whales were hardly sympathetic, so their misfortune was hardly engaging. The thick arty layers of unnatural colors take away a sense or realism too.
Interview, The
Dodgy network channel gets the chance to interview the leader of North Korea, and are asked by the CIA to kill him in the progress
Wittenberg
28-02-2015

Another okay-ish comedy
Given the the actors, plot and possibilties, I expected more of this. Besides a few laughs, there's also very long periods with not much in it, and the movie can be hysteric and a bit embarrassing at times.
Interstellar
Earth is dying, so astronauts fly into a wormhole in search of new home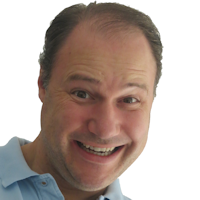 Wittenberg
30-11-2014

Stellar
A bold, delicate, pretty and truly stellar experience - with brains too. I thought it was let down somewhat by charachters that walk and talk too much like only filmpeople do. Like explaining to each other what a wormhole is, not until they're freaking flying into one.
Internship, The
With no relevant skills, two sacked salesmen enlist for an internship at Google.
Wittenberg
02-02-2014

404 humor not found
Instead of having a ball with the funny premise, this movie is extremely generic, consisting entirely out of tiresome jokes and gut-wrenching Hollywood cliches so banal it made me look away from the screen.
Insurgent
In a future where people are living in factions based to their personalities, a group of rebels aim to break these boundaries
Wittenberg
14-02-2016

Can you make it till the end
I am afraid I loathe these 'young adult' future novels as of late. I can't stand these plastic, one dimensional people living in these ridiculous worlds doing unlikely stuff, always looking oh so pretty as they go along. The only savior are the imaginative and classy 'sim' scenes near the end.
Insidious
Family moves into a home, soonafter which paranormal things happen and the boy falls into a chronic sleep (but it's not a coma!)
Wittenberg
12-06-2016

Half great, half ok
Starts of terrifying indeed. But then the inevitable ghost expert team moves in and sort of break the tension with misguided humor, along with the cliched medium and a tacky explanation for it all, and it sort of drifts into a slightly messy Poltergeist clone.
Inside Out
5 separate emotions in a girls' head are trying to keep it together when she and her parents move to a new city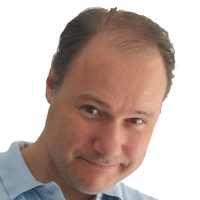 Wittenberg
31-07-2015

Unique, emotional, courageous and wonderful
One of the most unique, brave and original movies ever to come out of a major animation studio. A collage of symbolism en abstractions that is still child-friendly and a great experience. It made me cry as well, which I needed to hide from popcorn munching kiddies all around me in the theater.
Innocents, The
Girl and autistic sister find new friends when they move to a new appartment, with whom they develop by paranormal abilities and games, but not all in a good way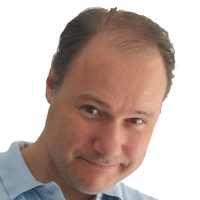 Wittenberg
11-09-2022

Intriguing childrens' horror
The semi-relaxed atmosphere, mysterious but never sensationalist, together with telling the story mostly form the perspective of the children, makes this a a slow but unique and satisfying watch. I was bit puzzled what drove the evil one, though.
Infinitum: Subject Unknown
In a sort of experiment, a woman must escape from a house during which she interacts with parallel escape attempts from herself in other dimensions
Wittenberg
30-07-2021

Quite plain considering the subject
I think the misleading poster artwork is hat they actually had in mind: a mind-bending puzzler about realities intertwined through dimension. It contrasts starkly with the very plain and and basic execution in which someone tries to escape a house and the dimension thing hardly takes of.
Infini
Rescue squad gets transported to a distant space base to save the last survivor
Wittenberg
26-02-2017

Looong everyting
Occasionally it strikes a chord, but EVERYTHING - be it people talking, staring, chasing, monologuing, contemplating, fighting, briefing or debriefing - takes so freaking long it starts to mess with your mind.
Independence Daysaster
Aliens strike from above and below, smalltown folk (and president) scramble into action
Wittenberg
13-04-2014

Bad - but sympathetic and unpretentious
You B-movie you! With your continuous bombastic music blasting over shaky camera shots of people constantly jumping in and out a car! But it's sort of all right, it does what it can. Effects are sufficient. Fair game.
Independence Day: Resurgence
Mankind has had a major tech and weapons upgrade, but will it be enough to counter a second alien invasion?
Wittenberg
11-07-2016

Leave brain at home
I guess it rightfully is the brainless over-the-top popcorn scifi movie it needs to be, so that it doesn't need to make excuses for being shallow, stupid and hardly exiting. Fun, but ultimately I find these movies less and less satisfying. Couple of days later, I have already forgotten most of it.
Incredibles 2, The
Again living in secrecy, the family gets a chance to do their superhero stuff again when they are contacted by a secret organization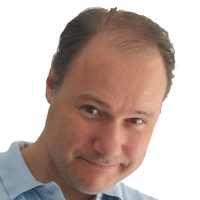 Wittenberg
30-06-2018

What a lovely family
A lovely episode that once again shows the aces of the franchise: Spectacular action, a lot of humor and an exciting, well-developed story line. But what The Incredibles absolutely excel at are the non-heroic moments where we see them as normal, fallible persons trying to get by like anyone else.
Incantation
A woman is cursed of doing some ritual wrong. And she also adopts this daugther - I am not sure how it was related
Wittenberg
09-07-2022

Too messy
There are a couple of intense images, and the underlying vibe of strange and spooky rituals has potential. But the mockumentary approach was far-fetched and not doing it any favors, and the story and timeline are very confusing and jumpy. And honestly, I was kind of bored with it.
In the Tall Grass
Pursuing cries for help, a brother and sister get lost in a field of tall grass - where weird stuff is going
Wittenberg
29-11-2019

Lacks the quality to make it last
It's an interesting idea, but would require a clever story and/or great actors to make it work for the entire duration of a movie. Unfortunately, it doesn't really have neither, so after a while and starts to loose appeal. Bonus points for trying though.
Impossible, The
A family tries to survive the 2004 tsunami in Thailand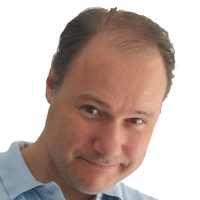 Wittenberg
13-04-2014

Terrifying and heart shattering
A terrifying and heart shattering experience throughout. Very well done, although maybe a little over eager to bring the viewer to tears.... but goodness did they succeed!
Immortals
Gods select mortal man to act against the havoc of King Hyperio
Wittenberg
02-10-2013

Too nasty
It looks fantastic and was made well. But the brutality and sheer nastiness in the movie left a bad taste in my mouth. I am still having nightmares about Brazen Bulls.
Immanence
Scientists go on a boat to sea to investigate possible extraterrestial phenomena.. or is it divine phenomena?
Wittenberg
06-03-2022

The story was there, the rest was not
I usually dig science babble, but coming out of the mouths of these guys it sounded ridiculous. And while the story had potential, I am afraid the execution fell short in many other fields as well. Confusing and weird, in a bad way. Clearly not filmed on sea, disguised by pitch black surroundings.
Imitation Game, The
The life and achievements of Alan Turing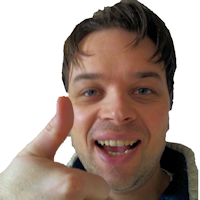 RockmeNow
25-01-2015

Bit boring movie with good acting
The movie provides an overview of the impressive achievements of Alan Turing during World War 2, as well as aspects of his personal life afterwards. Great role by Cumberbatch, but the pace is rather slow and I actually almost fell asleep towards the end (although it was also rather late).
Im Westen Nichts Neues
Follows a few young German boys into the first worldwar trench hell against France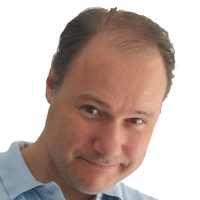 Wittenberg
02-11-2022

An impressive and heavy warflick that ought to have hit harder
A film that impressive in many ways: The raw depiction of war, the insanity of trench wars in particular and the cinematography. But somehow it didn't fully manage to transfer the deep sense of fear or dread like some other war movie have. Perhaps I didn't really bond with the characters.
Ichi The Killer
A ganster mob routine of torturing and killing people gets disrupted by a mysterious killer that leaves the rooms soaked in blood and guts
Wittenberg
08-08-2017

A torture movie for research rather than enjoyment
I actually got used to the torture scenes of amputations and various acts with sharp objects. I actually became somewhat interested in, and empathized with, the mysterious killer. But mostly I still felt sick and depressed rather than amused after watching this.
iBoy
A guy accidentely gets a piece of phone lodged in his brain, giving him superpowers he the uses for a good cause
Wittenberg
28-07-2020

A fair variation on superhero movies
The story is told more interestingly and seriously as the title and subject would have you think, and I quite enjoyed this small but tasteful superhero variation.
I, Frankenstein
Frankenstein's monster's chosen profession, being alive and all, is demon hunter. Together, with gargoyles!
Wittenberg
09-06-2014

Pointless and quite uninteresting
The creation of the monster is briefly told in flashbacks while the opening titles are still running. The fact that he is Frankentein's is hardly relevant. He is basically a strong, civilized dude fighting demons, in a dull and stiff copycat of Underworld and Van Helsing Gothic stylistics.
I Spit on Your Grave
Girl survives a brutal redneck gang rape and comes back to torture them to death
Wittenberg
20-02-2016

A heavy, deeply uncomfortable, depressing affair.
If you manage to finally make it through the rape scenes, the next endurance test is full frontal torture, slightly more bearable because of the payback. I thought the complicated torture setups deployed seemed overly elaborate, prone to errors. But how can we rate movies like this? A 7 perhaps?
I Origins
In a search for the evolutionary origins of the eye, the lovelifes of the scientists lead to an even more profound discovery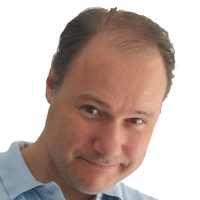 Wittenberg
19-01-2015

A wonderfull mix science of spirituality
Appeared slighty pro-spirituality, anti-science, depicting scientist as strange, rigid, disconnected people. It's no big problem though, because it is still a very well done, nicely paced movie with an unsubstantiated premise that is nevertheless nice to see where it's going.
I Kill Giants
Outcast girl apparently is fighting giants and setting traps for them.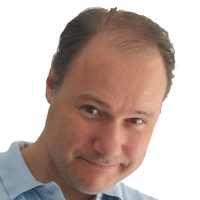 Wittenberg
22-08-2018

A big little movie
A reminder that glimpses can be more effective than in your face CGI mayhem, and that simple stories told and acted with care can be just as engrossing as any. A rather nifty little movie.
I am Thinking of Ending Things
Woman takes a long roadtrip to meet her parents-in-law, but the jounrey and visit get darker and stranger as it goes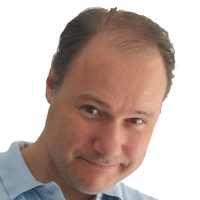 Wittenberg
03-10-2021

A strange but tasty slowburner
A well-acted and mysterious flick that makes you sense something is wrong way before it is. It is slow and without a manual, but near the end you wind up so clueless that it leaves a slightly unrewarding feeling though.
I Am Mother
In a secluded facility, a robot raises a little girl as a first in a repopulation program for a toxic earth, but then the girl let's in an unexpected visitor.
Wittenberg
08-06-2019

Decent
A decent looking and interesting story with plot twists that, while not completely unexpected, keep things interesting. After a while it started to drag a bit, and I found the visitor so unpleasant and annoying that, instead of sympathizing with her, I wished mother would have gotten rid her.
Huntsman: Winter's War, The
An alternative, side-story story situated around the area and events of the snow white fairy tale
Wittenberg
28-01-2017

Nothing to stand out or excite
I think the good intentions are there, but I found it rather flat and uninvolving, appearing rather insignificant next to giants like The Lord of the Ring.
Hunter Killer
American submarine is sent to rescue the Russian president... without starting a world war
Wittenberg
31-03-2019

Decent macho stuff
It tries a little too hard to be macho and has everyone talking in super tough guy one liners... all at the expense of realism and true tension. But what's left is still an entertaining, action-packed submarine movie for us to jerk off to the glorious American military.
Hungerford
Some roomies/friends try to survice, after space visitors turn everyone into zombies. Good thing one of them was just doing a film project.
Wittenberg
13-11-2020

A minimal found-footage flick with annoying protagonist
I should sympathize with what they managed to create using very little resources, but it really was pretty basic zombie stuff. Some acted pretty good, some were ok, but the main character was a really annoying dude, I started to despise his constant heavy breathing and drama.
Hunger Games: Catching Fire, The
The winners from the previous games are used to suppress rebellion or something
Wittenberg
09-03-2014

Pretentious, boring and annoying
I found it impossible to care about this world or any of the lifeless flat characters inhabiting it. I didn't understand what they were doing or what was driving them, and was annoyed and bored out of my mind. One of the rare movies I switched off - so I guess you could say I liked Sharknado better.
Human Centipede
Man makes a human centipede by stitching people together ass-to-mouth. No really, he does.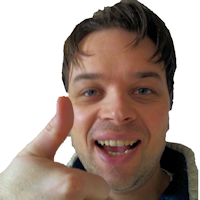 RockmeNow
24-11-2013

Still feeling slightly nauseous....
Although it has been quite some time since I actually watched this movie, I still get an awkward feeling remembering the gross scenes. Which is, on the other hand, rather impressive since I do not associate many movies with such enduring and intense (negative) emotions....
Wittenberg
18-08-2013

A horrendous but lasting experience
Effortlessly falls into the category: why the hell did they make this... and why the hell am I watching this? Painful, vulgar and almost unbearable to watch. But I remember it better than the average multimilliondollar super FX movie that I have seen lately.
House that Jack Built, The
A serial killer collecting the bodies in a freezer, and also trying to build a house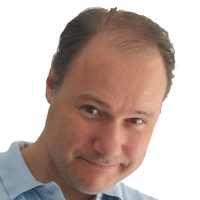 Wittenberg
11-11-2022

A shocker with depth
Jack's methods are not slick, but somewhat insecure and clumsy, which only adds to a the morbid sensation of watching going about his work and dragging around corpses. His constant dialogues with his conscience (?) and the peculiar use of stock footage elevates this movie from just being a shocker.
House of 1000 Corpses
Two couples on a roadtrip take detour to find the infamous Dr. Satan, but wind up in a house where a terrible fate awaits
Wittenberg
06-03-2022

Disturbing in an unpleasant and lazy way
Much of the unease comes from the nasty music and color-inverted imagery. It feels a bit like cheating. The rest still holds plenty of shock value, but somehow it felt like that was the sole purpose instead of telling a story. Like Rob went 'Oh look how shocking this is", "Just look at this scene!"
Hotel Transylvania 3: Summer Vacation
The Transylvanian monsters go on a cruise, but they are not free from danger
Wittenberg
10-08-2019

Hit and miss. Loads of them.
I am beginning to see that the manic rate of good and bad jokes per minute is a trademark of this franchise, rather than perhaps a way to camouflage the lack of really good ideas. So it's non-stop hit and miss, but ultimately quite forgettable. Except maybe the fish. And the puppy.
Hotel transylvania 2
Will the halfbreed vampire child have vampire abilites? Turmoil in the monster hotel.
Wittenberg
11-12-2015

Like a an amusementpark ride
A very animated, lively fun movie that is cramped with jokes. So much so I thought it was exhaustive and it felt as though the bombardment of jokes was camouflaging the absence of a strong story or characters to bind with. Fun - but instantly forgettable.
Horrible bosses
Three friends take a stand against their horrible bosses
Wittenberg
22-02-2013

Some good laughs
It doesn't get hilarious but is a very funny movie nonetheless.
Horns
In the search to find the killer of his girl, a wrongfully accused man develops some handy devilish traits along the way
Wittenberg
16-03-2015

Orginal and brave
This movie strikes some nice chords as it wanders into pleasant absurdity. Gradually, a more standard crime story takes over, which is less appealing by comparison. Still, extra points for originality and courage.
Honeymoon
Things aren't the same after a husband finds his newlywed standing half naked in the woods in the middle of the night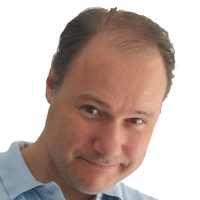 Wittenberg
11-01-2015

Good one
A pleasing mystery horror that builds well on the intimacy and isolation of the couple, and reels you in as the mystery increases but hardly resolves.
Home Alone 3
This time the kid has to defend the house from a bunch of criminals who are after a microchip he unknowingly has
Wittenberg
27-12-2021

Different enough to exist, familiair enough to please?
With none of the original cast available, and with the original story already been told twice, I commend them for doing a slightly different setup whilst still maintain the core features. Without Christmas it looses charm though. Should please the fans and youngsters, of which I am neither.
Home Alone 2: Lost in New York
During the familty vacation to Florida, the kid accidently ends up alone in New York - as do his nemesis crooks
Wittenberg
12-12-2021

Faithfully more of the same
I'd say it successfully manages retain the same atmosphere, jokes and story line as the original. So if you are in need of more of the same slapstick humor, and warm family friendly Christmas vibes, this will do.
Home
Colorful aliens take over earth, parking the humans in Australia. But one off them makes friends with a human....
RockmeNow
24-07-2015

Just another animated movie
An occasional smile during this okay movie, which is based on a rather unclear storyline. The 3d version does not seem to add much to the overall experience...
Wittenberg
15-04-2015

A warm and and kind movie, but stumbles over itself most of the time
The aliens lack the looks and cuteness to really shine, and the story is incredibly restless and rushed, especially the first half. Halfway through, when we finally get who is who and what's going on, we find a good and creative heart in this movie.
Holly Kane Experiment, The
Scientist is working on a therapy involving mind alterations, but shady people start to approach her. Who can she trust?
Wittenberg
29-12-2018

You don't fool me
This movie likes to think it is deep and intelligent, but instead is tedious and shallow. The science is vague and pointless, and why is everybody constantly dining out?
Hobbit: The Desolation of Smaug, The
Hobbits reach the mountain and Bilbo confronts the dragon
Wittenberg
04-01-2014

Beautiful failure
You have to admire the sheer beauty and magnitude of this spectacle. But there is also a feeling of disappointment, as I cannot really get into this movie, feel for any of the characters, appreciate the campy slapstick action or take in the wash of special effects.
Hobbit: The Battle of the Five Armies, The
Now that the the cave is vacant again, a war for it's treasures is immenent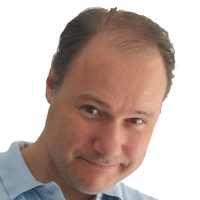 Wittenberg
03-01-2015

This is more like it
Yes. Less hobbit whining and dwarf singing. More intense combat, both on a massive scale as one on one close encounters. All this intense and beautiful action and hardship finally made me care about the creatures in this movie.
Hobbit: An Unexpected Journey, The
Hobbit is asked to join midgets and a wizard on a journey to regain access to a castle taken by a fire dragon.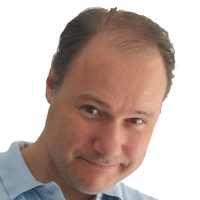 Wittenberg
13-02-2013

Awesomeness, but did not leave me in awe
It's a beautiful grandiose piece of work. But somehow I was looking at it more than I was experiencing it. And why are these whining hobbits the chosen one? And why didn't Gandalf summon those giant birds earlier, to get them there immediately? WHYYY.
Hitman: Agent 47
Evil coorporation plans to revive a program for superhuman killers, but they have to deal with an earlier 'model' of superagent trying to stop them.
Wittenberg
02-08-2016

Some cool action served in a tired Hollywood sauce
I sort of get the cool and stylish action scenes in here, but it is hard to enjoy them given the the over the top coincidental story and one-dimensional people speaking Hollywood gibberish, like "Sometimes when I can't sleep, I like to take things apart"
Hipersomnia
While rehearsing for a play, an actress gets mixed up in a horrible alternate reality in a brothel from hell
Wittenberg
30-11-2019

Should have been better
Potentially a mind bending horror story, it feels like the creators just didn't have what it takes. It feels a bit amateuristic and improvised. near the end it derails further, with out of control horror music blasting over a just average finale.
Higher Power
A nobody is used exprimentally to perfoms hitjobs, but gradually his altered capabilites make him godlike... for good reason
Wittenberg
07-11-2020

subpar until it ends
A strange and disjointed affair that feels directionless and amateuristic. I was about to smack it down, only to find it ending in really stylish special effects, gorgeous colors and mesmerizing scenery. Not nearly enough to save it, but what a turn of events!
High Life
Survivor on a spaceship tries to take care of a babygirl. Slowly we learn what preceded this situation, and what comes after.
Wittenberg
19-04-2022

ok as a slowburning, artistic scifi, but hardy delivers a payoff
The decor hardly reminded me of a spaceship, but I presume the creators thought this was irrelevant to the sophisticated story they wanted to tell. And while I was interested and enjoyed this 'alternative' scifi, it was also arrogantly slow and even the word pretentious came to mind.
Hereditary
The death of a tyrant grandmother does not spell relieve, but drags a family into paranormal turmoil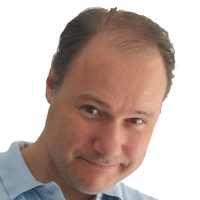 Wittenberg
15-07-2018

No cheap tricks, pure dread.
While I may not have been as shellshocked as many other reviewers, I do agree think this was remarkably good under-the-skin horror that uses some common themes but threats them in a much more adult, slow and agonizing manner.
Hercules
Hercules and his companions help out a king against an evil army, but has he been fighting on the right side? And is he really a demigod?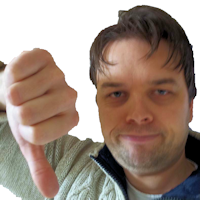 RockmeNow
30-12-2014

Superficial B movie, somebody wake me up afterwards please
I will not spend many words discussing this movie. So I leave it with this...
Wittenberg
07-12-2014

A bit boring
The large fights and mythical creatures should cater for some entertainment, but Hercules is a bit of a a B-movie dork, it never reaches anything deep, and frankly I was actually quite bored most of the time. They way they tease about Hercules' skills and origins was a nice find though.
Her
A man in the foreseeable future starts dating his operating system after the painful separation from his wife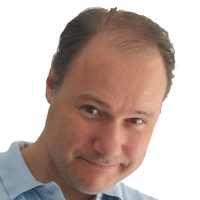 Wittenberg
16-08-2014

True love
Part of me wished the artificial intelligence and the relationship evolved more slowly, more bumpy, more clumpsy. But it still stands as a unique love story, that actually evokes that bubbly love feeling amidst a cold digital context. Johansson's irresistible voice is a master stroke too.
RockmeNow
28-01-2014

Relationships in the digital era 2.0
An interesting movie on the role technology plays, and might play in the near future, in human life. Including a redefinition of relationships, love, emotions and ultimately the consciousness debate is touched upon as well. If you managed to finish this review, you might just like the movie ;)
Hellraiser 2022
A puzzlebox summons hellish bringers of torture and death
Wittenberg
20-11-2022

Yawning at cenobites
Despite the powerful images and lore it could built upon, this turned out incredibly bland, uninspired and boring. There is no tension curve, no interesting story, no likable characters and it's not scary at all. The quasi deep mumbling of the cenobites made me go 'whatever' and then fall asleep.
Movies found: 835 | max movies per page: 100 | Showing: 401 - 500
Previous
Next