BoiledDown

.net




If everyone's a critic, then so are we!
Romina
Girl takes horrific revenge on Spanish campers after two of them rape her
Wittenberg
21-07-2018

Spoils itself
The Spanish vibe was a nice change from American teens, and they deliver authentic streams of non-stop chit-chat about nothing. This movie begins by showing how they will end butchered, so after a while I just started waiting for it to happen, getting bored of the cinematic tricks along the way.
Rogue One
How the rebels stole the plans for the Death Star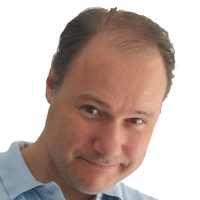 Wittenberg
18-12-2016

Staying loyal to the franchise has it's drawbacks
Despite exquisite action scenes and many memorable Starwars moments, something felt tired. How many dramatic Vader entrances must I care for? How many nameless (and still incompetent) stormtroopers killed? How many shields disabled just in time? How much dangling in high shafts?
Rogue
A group of tourists is terrorized by a huge croc in the Australian outback
Wittenberg
31-10-2019

zap resistant
It's not a masterpiece by any means, but it was component enough to keep us watching as we unintentionally zapped into this. It successfully stays away from trying to be campy or deliberately bad, even if the source material could make it tempting to do so.
Robot & Frank
Grumpy old Frank is given a robot to look after him. What to do with it?
Wittenberg
23-03-2013

Nice machine
Timid but witty comedy.
Robocop (2014)
Robocop manrobot must pave the way for an evil corp to deploy soulless crimefighting robots in America.
Wittenberg
16-11-2014

Point of view is too boring for what is happening
A darker, more serious version of the original, that is actually quite classy at times. Unfortunately, the story is focused almost entirely at the marketing of Robocop and influencing public opinion about automated crime control, which I did not find the most exciting perspective.
Ritual, The
Group of friends encounter witchcraft when they go hiking through Swedish woods
Wittenberg
17-08-2018

Decent horror in the woods
Overall it does a good job at harvesting the creepiness of woods and witches. Unfortunately, the guys are rather unsympathetic and it's hard to buy into their friendship. It also feels a bit linear; I was waiting for some sort of twist in the story.
Risen
Meteors crash on earth causing death among the nearby inhabitants. An xeno-astro-expert is called in to help.
Wittenberg
13-09-2021

Good setup undone by some unfortunate desicions
The setup is similar to "The Arrival", which is a good thing. The first half is also decent enough. But to make the expert such a depressed, lifeless character doesn't do any favors to the already slow-ish movie, and the plot twist is smothered in overblown flashbacks. Some poor CGI at places, too.
Rings
More people watch the cursed video
Wittenberg
08-10-2017

Lazy
What a terrible, lazy sequel compared to the terrifying original. Half of it is a rehash of the original and the other half a contrived attempt to make sense of sequel in the first place. Cheap jumpscares, generic adolescent actors and even the music sounds uninspired.
Rim of the World
Stereotype kids on a summercamp become friends as the try to stop an alien invasion
Wittenberg
07-12-2019

Not without problems, but ultimately entertaining enough
People rightfully pointed out the tired stereotype kids and cliche events. I'd add the unnatural jumps in the editing and uncomfortable adult jokes that make it unclear who this movie is for. But despite all this, it still did amuse me and my kids as the children adventure it mostly sets out to be.
Riddick
After being left for dead on a hostile planet, a ship full of mercenaries is Riddicks's only way off the planet
Wittenberg
15-02-2014

A B-movie in disguise
Non-stop pretty, but also painfully slow, tedious and full of uninspired really poor dialogue. They are too eager to portray Riddick as a mysterious, ubercool, enigmatic hero, instead turning him into an unsympathetic showoff.
Revolt
During a robot invasion, a commando suffering from memory loss teams up up with a woman in trying to survive
Wittenberg
07-10-2018

Compotent but underwhelming
I couldn't quite wrap my head around why I was so underwhelmed by this. Action, FX and story seem ok and I like how it was situated in Africa for a change. I fear the bland, slightly uninteresting main characters might have something to do with it.
Revenant, The
After being left for dead and betrayed after a bear attack, a man must defeat nature and other dangers to make it home and take revenge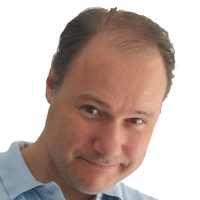 Wittenberg
15-03-2016

Big
A majestic and profound experience that is beautifully shot. Personally I wasn't able to connect fully with the main character, as he is mostly a puffing and groaning wild man, but that's a minor quibble.
Resident Evil: The Final Chapter
With inside help, Alice gets a change to destroy the T-virus once and for all
Wittenberg
18-06-2017

Looks alright, feels numb
Much like the previous parts, this looks good and has some creative, vicious beasts on offer. But it also features the same hollow, boring screenplay and empty characters. It feels like a bunch of monster challenges glued together.
Resident Evil: damnation
A seperate side story of the franchice? I don't know what it is. Hero vs monster things
Wittenberg
08-05-2021

Somewhat cool, mostly hollow and pointless
It probably looked awesome when it was released. Today it looks okay, and has some reasonably intense Resident Evil abominations running around. But I couldn't care less about the lifeless hero dork, or the vague story that came from nowhere and went nowhere. Not even sure what this is?
Requin, The
Couple with issues hires a luxery villa on poles in the sea to get away from things, until a storm rips it off and drift them onto open sea. With sharks.
Wittenberg
15-03-2022

Too many issues
It's usually nice to view these disasters from the comfort of a lazy chair, but this one has too many issues. Fake effects, cheap and obvious use of stock material, subpar acting, overall implausible events and a really skewed sense of distance, depth and location in the sea.
Replicas
When a memory transfer scientist looses his entire family in a car crash, he attempts to get them back by cloning them, including their mind
Wittenberg
11-08-2019

Mostly a missed opportunity
It's a good idea but never really takes off. Everyone seems disconnected and indifferent about what's going on, it lacks the eerie or fascinating ambience I would expect with a story like this, and it has got one of those annoying air computer interfaces, operated by ridiculous hand movements.
Renegades
Navy seals divert from their mission to recover lost nazi gold form a Bosnian Lake
Wittenberg
07-06-2021

blub blub
Instead of the nail-biting, claustrophobic movie the storyline caters for, it came out surprisingly dull and lame. Characters are boring, nothing really works, pacing is off, music is off, story totally implausible. It sinks even further when it tries to be witty.
Reminiscence
When the future is bleak, people instead relive past memories with a machine. The operator running that facility gets involved when a femme fatale shows up
Wittenberg
06-12-2021

half decent idea failed
The opportunity to do something cunning with the central idea gets lost in dull, pseudo film-noir kitsch, and the plot twist comes way too late to redeem it. But the real problems are inexcusably crincy Hollywood dialogue, audience pampering, poorly choreographed fights, among others.
Red Turtle, The
Adult animation about a man stranded on an island, and his attempts to escape appearantly being blocked by a large turtle.
Wittenberg
26-04-2020

Beautiful and intriguing animation
Drawn in a beautiful minimalist but expressive style, tastefully flavored with some supernatural elements and manages to make you curious even if nothing is being said. That's quite something, even if the open ended nature felt a little easy to me.
Red Sparrow
In order to care for her mother, a woman has no other choice but to join the Russian Seductive - I mean Secret - Service
Wittenberg
13-08-2019

Another fine spy movie
There's nothing wrong with it. It could even be quite good. But to me, all these spy femme fatale movies are so bloody similar and generic, like they al follow the same textbook. The 'seduction training school' was something that stood out, but seemed too absurd to add points to this.
Rebels of PT-218, The
During ww2, a cargoship is performs a heroic attack on canons on the shoresline
Wittenberg
22-08-2021

Unsuccesful attempt to make a warmovie with little resources
If you have no budget, should you make a movie about something complicated as naval combat? While some scenes actually get by, the constant black or white surroundings are suspicious. What's more: the movie is not about a PT-218 (torpedo boat) at all, and everything else is a bit meh too.
Realive
FINALLY a movie about what could happen if they indeed will be able to reanimate a cryonized body in the future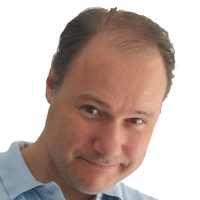 Wittenberg
31-03-2018

Find the purpose of live by ending it. Twice.
The movie is mostly a philosophical essay about life and death, told through voice overs, long flashbacks and some events in the future. It can be a bit slow and loaded, but mostly it hits the mark and provides an interesting watch with some great acting and a good atmosphere.
Ready Player One
In a near future, where people spend most of their time living their fantasies in VR, a group of friends aims to solve a grand puzzle in this virtual world
Wittenberg
09-02-2019

Childish and patronizing fan service
I am a movie, game and VR aficionado so this ought to have been perfect for me. But I found it hard to get into this childish and strange mixture, and it struck me like it was made by someone who doesn't really play games and was constantly going: see what i did here. You kids like this yes?
Raya and the Last Dragon
A girl sets out the unite a divided nation, but needs to revive the last Chinese dragon to do so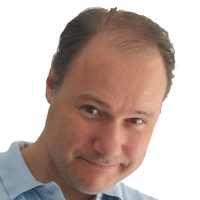 Wittenberg
28-03-2021

A sweet adventure with some new and some familiar stuff
A competent, colorful and quite exciting adventure. I liked how the appearance and behavior of the dragon wasn't 're-imagined' and stays close to the Chinese originals (even if they somewhat resemble Little Pony's®). The humor and inevitable morals in the story are a bit much, but ok.
Raw (aka Grave)
Vegetarian is forced to eat meat during a haze - after which she develops an appetite for a special kind of flesh...
Wittenberg
16-09-2018

Tastes like chicken
Even though the premise is disturbing, it never crosses the line of becoming a dumb gorefest that solely relies on the shockeffect, which make this horror rather effective and interesting.
Rampage
Retired military man running a gorilla shelter, must save the city form mutated monster animals.
Wittenberg
24-11-2019

Fine for what it is
Based a a videogame with no story to speak of, this movie came it surprisingly well (as in: this could have been much much worse). It's a mindless but fun action blockbuster like most Dwayne Johnson movies, and it works well enough as long as your expectations are realistic.
Rambo Last Blood
Retired in Texas, Rambo must come back into action once more when bad stuff happens to his stepdaugther
Wittenberg
15-10-2019

Not the right rambo movie for me
I can see what they were going for, but this didn't feel quite right to me. I need him to be in the jungle operating big guns - not walking through nightclubs and brothels. The final showdown was uninspired and disappointing too, as everyone simply walked into the traps and that was that.
Rambo 4
Rambo and a few mercenaries confront evil troops in Burma in order to rescue a kidnapped family.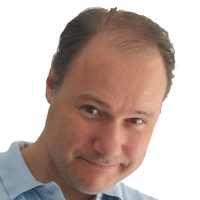 Wittenberg
12-12-2014

Brutally effective
The atrocities committed by the badguys make sure you don't care for a moment when they are blown to pieces by Rambo. An unusual mixture of the trademark Rambo one-man-army action combined with a dead serious and horrifying look of what that would actually look like. It hits you like a hammer.
Ralph breaks the Internet
Guess where they're heading this time?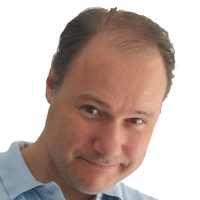 Wittenberg
05-09-2021

As good as you could hope for
A fine sequel. I liked how the visualized the internet. It doesn't, however, manage to overcome the sequel curse and bring back the magical atmosphere, or the refined and diverse story line from the first part.
Raid 2, The
Martial-arts wonderboy goes undercover to infiltrate the local mafia and gets involved in quite a bit of brawls and the powerstruggle between and within clans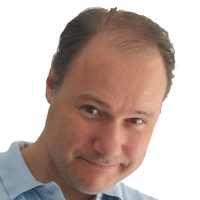 Wittenberg
02-02-2015

Ouch
Loaded with an insane amount of painful fighting, with faces cracked and banged against walls, bones snapped, and knives, hammers and bats smashing and hacking away. It gets you nauseous and uncomfortable. But my my, it is also expertly choreographed and shot.
Raid, The
Police squad in Jakarta raids a tower inhabited by criminal scum. It turns bad really quickly.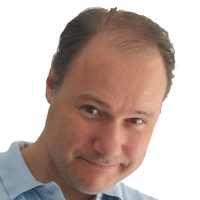 Wittenberg
31-08-2015

Brutally refining
A really sweaty and hardcore fighting movie with a deep sense of pain and tired bones. It is unpleasant in a way, but it is also spectacular, amazingly well performed and choreographed and a genuine new benchmark for brawling movies - that had been going nowhere until this came along.
Quiet Place Part Two, A
Apart from a flashback, a seamless continuation of part one, in which the family is trying to find a safe place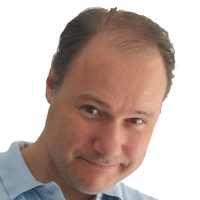 Wittenberg
28-07-2021

Just as good as part one
A worthy sequel in that it really offers the same level of acting, nailbiting tension and heartfelt performances. Clearly one of the better horrors of the last few years.
Quiet Place, A
Family tries to live in silence when the world has been overrun by creatures that attack at the slighest sound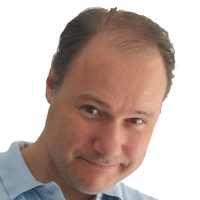 Wittenberg
17-04-2018

A solid and well made horror
While there is room for some nitpicking, overall this was a fresh, intense and very solid horror that features much better performances, atmosphere and style than most.
Proxima
Female astronaut must balance her work with taking care being there for her little girl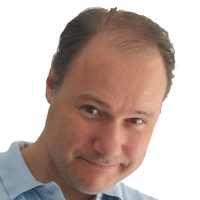 Wittenberg
28-07-2020

Touching and intimate parenthood story with a cool context
I was lured into this by Eva Green, space and the awesome trailer music (which shadows Ryuichi Sakamoto's slightly lazy soundtrack). But what is is mostly is a struggle of career, dreams and parenthood, and a pretty good one at that. But I still want a 'real' Eva Green space movie.
Prometheus
Team sets out on a spacejourney to a investigate a distant location indicated by ancient cave drawings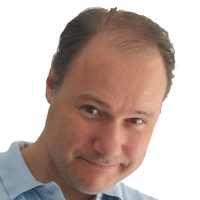 Wittenberg
27-05-2013

Beautiful failure
Shattering beauty in an exciting alien universe - badly damaged by an unlikely crew doing unlikely things in a scenario full of WTF-moments.
Project Ithica
A group of people random people find themselves strapped and arranged in a circle .... inside a spaceship?
Wittenberg
24-05-2020

Gets tired quickly
Watching these annoying, unsympathetic, sweaty people moaning and screaming in turns gets tiring very quickly. There is hardly any any point to any of it.
Project Gemini
Spaceship sets out to find a solution for a dying earth, but winds up in an uknown location in space. Where evil lurks.
Wittenberg
05-09-2022

Not a catastrophy, but pretty bad
A very vague, sleep-inducing, poorly written scifi with some abhorrent dialogue made worse by the poor voice overs I got with it. At the very end there are some relatively interesting, slightly rewarding plot points, and I give an extra point for some fancy CGI/space scenes.
Project Almanac
Students built a timemachine
Wittenberg
27-09-2015

Lacks inspirantion or a smart story
They have something going on at first, then all they do with the machine is go back in time to party and solve tedious adolescence problems. By the time tampering-with-time troubles finally start, I was kind of done with it.
Prityazhenie (Attraction)
A spaceship crashlands in Russia
Wittenberg
13-11-2017

part fresh , part meh
I was quite impressed with the fresh sights and sounds at first. But then the story collapsed, the army's plan was apparently to just drive around forever so it was up to some annoying street kids to handle this event. Meh.
Prisoners of the Ghostland
A convict is chartered to rescue a woman from a mysterious group that is held captive by ghosts. If not he explodes.
Wittenberg
16-12-2021

Weird is not always good
Some pretty colors and scenes aside, this is mostly uncomfortably odd and confusing. You could argue that is to be commended for being different and broken free from the mainstream, but not in a way that I found pleasing.
Prey (2022)
A Commanche girl isn't taken seriously as a hunter, but it is up to her to take on a new kind of alien menace (Spoiler: a predator)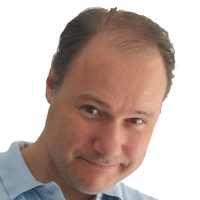 Wittenberg
07-08-2022

I mostly agree with the ecstatic reception it got
The native American setting makes it fresh, performances and action are pretty neat, and they wisely kept it simple and pure. But I did think it it was a bit predictable, and the overall tension was good but not exhilarating as might have been. I was sitting upright, but not on the edge of my seat.
Prey
Some guys just about to finish a hike through the woods, are hunted down by someone with rifle
Wittenberg
23-09-2021

Needed more
The scenery is pretty, and the plain, no-nonsense execution gives it some purity. But it's hard to connect with the characters who are also having irrelevant work-related quarrels, and the plot is really a very thin succession of shot-flee-argue over and over. It misses some sort of twist or payoff.
Pressure
Divers get stuck in a diving bell on the bottom of the ocean during a maintenance gig
Wittenberg
22-05-2016

Shame about the crew
Perfectly adequate in it's display of deep water fear and claustrophobia, but making all members chagrined assholes probably wasn't the best way to make me care.
Predestination
In order to stop a serial bomber, a time traveling agent needs to recruit woman in the past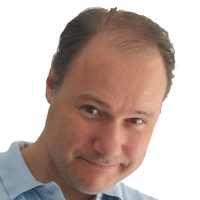 Wittenberg
08-01-2017

Didn't see that one coming
A very satisfying time travel movie that manages to stack twist upon twist and does so with class, fine performances and without becoming gimmicky.
Predator, The
The predators are coming back to earth. The good, the bad and the loony try to deal with it.
Wittenberg
13-01-2019

Too much over the top nonsense stuff, taking away the magic
It was good to hear the predator music again, but not the rather cringe worthy lines delivered by the cliched and over the top characters in this movie. How did the biologist turn into a skilled commando instantly? The spacedogs - I don't know... just too many things not quite right in here.
Poughkeepsie Tapes, The
Various involved people talk you through the horrible contents of the videotapes of a sadistic serial killer
Wittenberg
13-01-2019

Nicely set up, but what for?
The fact that I looked up whether this was based on a true story means it was somewhat convincing and it definitely has it's moments, but overall it felt mostly like torture porn of the kind that makes you wonder why you are watching it. But perhaps that's always the case with torture porn.
Pompeii
Slave gladiator falls for girl above his league, then has to fight his way to freedom through evil romans and erupting volcanos
Wittenberg
03-05-2014

Fine, but not all it could have been
Sort of a fine and good looking flick. Would have been much more intense if the characters weren't as 1-dimensional, the story a bit more refined, and the whole thing looked a little less clean and fabricated.
Poltergeist (2015)
Family moves into a house in which a ghost goes after the little girl
Wittenberg
29-05-2016

A but uninspired
Right from the start it quite mundanely runs by -=scary scenes=-. Then the science team moves in, after which the scares are pretty much gone. The boy's trick of constantly turning his head toward a scary event VERY SLOWLY was also getting on my nerves. DeWitt rose above it all.
Polar
A hitman's pension doesn't go as planned
Wittenberg
27-11-2020

Original, funky and violent
A mixture of some pretty grim action and violence with 'hip' characters, music and wacky titles. For a moment I was afraid the latter was a mask to hide mediocrity, but I have the say Mikkelsen's oodles of charisma, as well as a decent plot twist at the end, make it rise above the norm.
Planes
Planes flying around in the world of Cars (1)
Wittenberg
20-04-2014

What it needs to be
Not much in the way of originality, but adept at telling an effective, colorful and easy to follow story for the target audience.
RockmeNow
29-11-2013

Planes flying around, that's about it
Ok, so it looks like the world of Cars (1), but with planes in it, which could be entertaining. But actually it is not, since they forgot to write a decent story. Too bad...
Plagues of Breslau, The
Female detective on a case of horrific murders, each copying an execution method of the 18th century
Wittenberg
27-05-2020

A fair Se7en clone
The story, of course, is somewhat similar to Se7en, but the atmosphere is different and not as dark en depressing. I thought it was okay, but it can be illogical at times, the detectives' flat, emotionless personality wasn't helping and the version I saw was let down by subpar english voiceovers.
Piranha 3D
Prehistoric piranhas attack horny party teens on boats and beaches
Wittenberg
22-05-2016

Quite good for what it is
Overall, this mixture of bad movie making, bloody horror, crap fx and boobs (and other genitalia) make for some for remarkably satisfying brainless popcorn entertainment.
Pioneer
After a dive accident during the construction of an underwater oil pipeline, one survivor sets off to investigate the truth about what went wrong
Wittenberg
22-11-2014

Genuine and exciting, but full of wankers
I liked the authentic feel throughout, as well as the restrained acting and good underwater scenes. Something was not quite right with the characters though, as everyone was sort of a zombie ignorant ass about everything that was going on.
Phoenix Project, The
Four scientists in a garage try to revive dead animals
Wittenberg
08-03-2015

Experiment failed
This could and should have been a geeky mind bending gem like Primer. But it is achingly slow at times, the science is underpowered and the scientists behave unnatural. Especially that Carter guy, who single-handedly wrecks this movie with really painful, unwatchable and ridiculous overacting.
Phoenix incident, The
You know those 4 skatedude guys who went missing in Arizona? It was aliens man!
Wittenberg
23-12-2015

Too shaky
Hurah! It's not just found footage; it's loud, noisy and restless shaky footage too. Which makes this mockumentary, shoving a conspiracy down our throat, rather tiresome and lame.
Philomena
A journalist and an elderly lady are on a quest to find her son who she had to give up for adoption fifty years ago
RockmeNow
09-02-2014

Light hearted drama that is actually worth a watch
Sympathetic movie with a touching story based on true events (including the dubious role of the catholic church in child adoptions in Ireland), and very convincing acting by Judi Dench. Ideal movie for men who want to show their partner they actually have a sensitive side as well....
Phantom
Russian sub must carry a mysterious crew and device along on a mission
Wittenberg
16-03-2014

Good intentions drowned in mistakes
Some fine actors and submarine drills can't compensate for a miscasted Duchovny and slow and insecure script. Most exciting scenes are destroyed when, in the heat of a moment, Duchovny asks "what are you doing now", and the captain actually pauses his command and starts to explain!!!!
Perfection, The
Rivalry between two cello players leads to extremes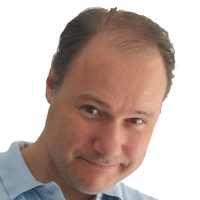 Wittenberg
22-09-2019

competent
A competent mix of horror, thriller and drama that's different and refreshing, and has several satisfying plot twists on offer. The 'rewinding' sounds and sights seemed below the class of this movie, but that's about it.
Perfect Blue
Pop idol band girl switches to acting, which quickly turns dark and strange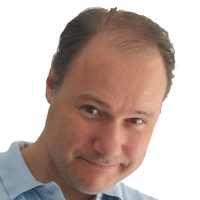 Wittenberg
02-06-2019

Great change of tone
With it's minimal animation, stiff voiceovers and Japanese girlpop power vibe, it took me some effort to get into this. But this beautifully contrasts with the dark and vile direction it takes on later, and then, when it starts to mess with time and your head as well, the effort had been worth it!
Percy Jackson: Sea of Monsters
Demigod kids confront Kronos because their precious summercamp is in jeopardy. No really.
Wittenberg
20-08-2014

I doubt even teenagers will really fall for it
It just - BAM- puts you in this fantasyworld with gods and magic without ever introducing us to anything, without building tension of mystery. There's some charm in the fantasy elements, but mostly it is a childish bunch of whining teenagers. There's also a lack of sea monsters.
Peppermint
When her husband and daughter are buraly murderedand the villains walk free, she seeks revenge on ther own
Wittenberg
03-03-2019

Exchanging the sexes isn't enough
This really is the Punisher but with a female lead and lacking a dark costume. While this may give us an entertaining action revenge flick, it was too familiar, I was annoyed by the army of stereotype badguys and lead character's deep hatred inside (I assume there was) didn't quite come out.
Passengers
On a hightech spaceship carrying 5000 cryosleeping persons to a new earth, one of them wakes up 90 years too early
Wittenberg
22-04-2017

A flawed love story
If found the idea more interesting than execution, which suffers from rather flat, over-directed characters trying to deliver what is eventually a love story in space. The tech/thrills near the end felt rushed and lazy.
Passage to Mars
A documentary about an journey across the Arctic with a prototype vehicle (strangely a Humvee?) as a preparation for a journey to mars
Wittenberg
03-09-2017

Good but relies on tricks
I have mixed feelings about the constant voice over. There are only so many ways to depict a driving car, so they desperately needed to alternate with the shots of Mars, which, while atmospheric, felt a bit like cheating. It managed to keep me interested though.
Particle Fever
Documentary about of the events that led up to the confirmation of the Higgs bosson in the Large Hadron Collider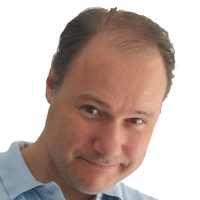 Wittenberg
05-09-2015

Interesting look at an incredible machine
There is a slight overload of scientific superlatives on how important and revolutionary it all is. But with a device like that, and theories like that, and findings like that, I suppose they are right! Quite fascinating.
Paranorman
Not only does this kid see ghost, he is now trying to get rid of zombies and a witchcurse too.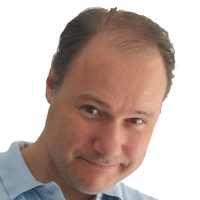 Wittenberg
28-05-2013

Horror for kids, made with love and style
Unique stylish claylooks, a wonderful atmosphere, great effects and big heart.
Paranormal Whacktivity
Sexually frustrated couple is haunted by ghost (also sexually frustrated)
Wittenberg
28-10-2013

A terrible movie that almost made it to being just bad
Amateuristic, improvised, messy and - worst of all - unfunny throughout. But: I think they had fun on the set, and the actors could have, in theory, pulled this off. Something actually funny was lurking in the shadows.
Paranormal Activity: Ghost Dimension
It's about ghostly activity all caught on camera
Wittenberg
18-03-2018

Fresh in the wrong place
They invoke some more obvious, frequent and in your face material, which I can understand was necessary to breath some live into the formula. But the slow, nail biting chance of maybe catching a glimpse kind of was the point. So now it starts to er towards a regular horror glued by jumpscares.
Paranormal Activity 2
(mostly) securitycamera footage of a family being haunted
Wittenberg
10-01-2016

Novel en successful idea approach to a horror flick
Probably a rehash of part 1, but since I have not yet seen that, I will honor this one for the brave, effective and chilling way of telling a horror story. The actual events and pacing are a bit under powered for it to become truly terrifying, though.
Parallels
A mysterious phonecall from a missing father leads people into a strange building that opens up to alternate earths
Wittenberg
12-02-2017

Nice idea poorly executed
Love the basic idea, but it's executed poorly with rather annoying young adults delivering really bad lines and making everything seem hopelessly amateuristic.
Padington 2
The bear is saving for a perfect gift for his aunt, but he is not the only interested in it
Wittenberg
30-08-2020

Warm and cozy
It's hard to fault this family-friendly, cozy, good looking and amusing comedy, as they balanced of of these things just about right for the target audience. Personally, I'd like some more edge, but this is probably the wrong movie to ask.
Pacific Rim: Uprising
The monsters have been defeated, but not for long
Wittenberg
03-01-2019

Do you like robot fights?
Listen, I just came here for giant robots smashing huge monsters, and got what I wanted. Never mind that every person in this movie is a ridiculous Hollywood abomination and everything they say and do is stupid as can be, making this essentially a horrible Power Rangers movie with no soul.
Pacific Rim
To combat giant monsters from the sea, mankind built equally giant robots. Really GIANT.
Wittenberg
04-08-2013

Also a ferocious battle between great CGI and a great movie
Even a spectacle of this caliber, with such magnificent visuals, still would need a better story and characters to leave a lasting impression and score higher. But the dumb 'n fun factor sort of works here.
Oxygene
Woman awakes in a pod with only limited time to find out why... before oxygen runs out
Wittenberg
28-05-2021

A bold idea done pretty well
A bold and interesting idea, but will looking at the same confined woman for an entire movie be interesting enough? During the first half I wasn't sure, but then it comes up with enough twists and some impressive shots to make it work. Not by a huge margin, but certainly enough.
Overlord
A ww2 squad lands into German-occupied France to blow up a tower, but encounter dark occult nazi experiments on their way
Wittenberg
31-05-2019

Meaty mix
A mixture of war, action and horror, delivering a meaty and enjoyable watch. It is, however, not super exciting nor super scary, and it is let down by some cliches and annoying characters, especially that damn kid.
Outside the Wire
After neglecting an order, a drone pilot is send to join a mysterious supersoldier on a dangerous quest
Wittenberg
23-01-2021

Tries to be something it's not
With military action and gun-toting robots, this ought to has been my thing. But I was quiet disappointed. Mostly because they talk tough and say deep things, but it all falls completely flat. It's just trying too hard to be cool and relevant without following up on it.
Outpost, The
Surrounded by high ground, US soldiers in Afganistan try to survive in this highly untactical basecamp
Wittenberg
30-08-2020

Generic characters having an intense firefight
This is being applauded for it's realism, but unfortunately that meant for me that I remained somewhat indifferent during the long intense finale, because up until that point all they were were cursing, chit-chatting, anonymous soldiers. Armadillo WAS realism and had relatable, likable people in it.
Ouija: Origin of Evil
Family cons people with staged sceances for a living, but are forced to do the real thing when they are running out of money
Wittenberg
28-10-2018

A little mainstream but not bad
It doesn't break any new grounds and is fairly reminiscent of mainstream horror these days. But it does manage to hold it's own with some decent moments, the 60's entourage and fine actresses.
Other Side of the Door, The
Devastated by the tragic loss of her son, the woman resorts to an indian supernatural ritual to speak to him one last time - and exectutes it wrongly
Wittenberg
10-07-2016

Fair horror
I loved the Indian setting and the story had potential, but ultimately it keeps relying on familiar tricks and I thought everyone was overacting a bit.
Other Life
Scientist invents memory injections, but when it is used against her the line between real and artificial memory starts to blur
Wittenberg
27-12-2017

Lifeless
Nothing wrong with the idea, but it is let down by the miscasted lead playing the cocky, cold emo-scientist. The story is also annoyingly vague, and not in the intriguing, mind-bending way I was hoping for. A few days after watching this, my wife asked how it ended and I had no idea what to say.
Other Lamb, The
A small cult with a single male leader herding only females lives in seclusion in the woods. Revolt looms.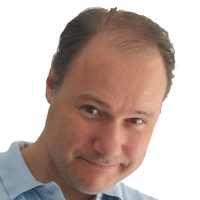 Wittenberg
28-11-2021

Minimalistic but not
The cinematography is as sober and plain as the cult members live their lives. It's almost a collage of images and unspoken emotions instead of a traditional story, but you still can feel the revolution building up beneath the skin. Good.
Osiris Child, The
Pilot must save his daughter from a planet overrun by vicious beasts
Wittenberg
08-04-2019

Bits and pieces
At times this has some pretty graphics, some decent acting and some passable action scenes. But if also features some annoying characters to ruin things, and as a whole felt a bit directionless, and empty.
Orphan
After a miscarriage a family takes in an orphan, but they take in a lot more than they bargained for
Wittenberg
20-02-2022

Adult enough to avoid horror pitfalls, but doesn't add much either
For the most part it stays away from cheap scares, and has enough confidence to slowly but surely built up the tension and story, and reach a fairly creative reveal. But it fails to get under your skin as it remains slightly tame and suffers from some implausibility.
Orbita 9
Woman on a long solo space mission gets a visit from a mechanic, after which she learns the true nature of her mission
Wittenberg
08-08-2021

Nice scifi with a twist. One twist - early on.
With a plotline that it's impossible to describe accurately without ruining it, this is a pleasant scifi done just fine. It's just that, after the big twist it's, sort of de-energizes a few notches. When the big reveal is almost at the beginning, it's harder to keep us hooked.
Open Water 2: Adrift
People on a yacht trip jump in the water to go for a swim, but forgot to put down the ladder first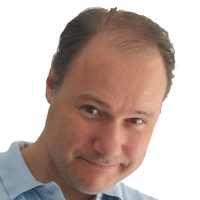 Wittenberg
15-11-2015

It will pull you in, too
I didn't want to go see this movie, but the terrifying story and suspense did keep me glued to the screen. The confusing ending with mixed memories from a past wasn't really necessary.
Only God Forgives
Drug dealer in Thailand gets caught up a bloody circle of revenge when his brother is killed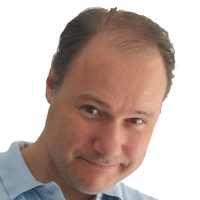 Wittenberg
27-10-2013

Bloodred
Dark, bloody and mesmerizing movie that views like a comicbook, the way it slowly serves it's mostly static scenes one by one.
Ones Below, The
Happy and pregant couple has dito neighbours living below them, but things get vaul when those neighbours loose their baby
Wittenberg
07-01-2018

Good
A very decent, well acted and engrossing thriller with a good built-up.
Olympus has Fallen
Terrorists take over whitehouse, fallen security agent comes to the rescue
Wittenberg
02-01-2014

The same old mistakes
A dark atmosphere and some hefty gung-ho warfare could have made this intense, were it not for the inevitable patriotism and flag waving, annoying Hollywood plot conveniences and stereotype terrorists (oh come on - nuclear launch codes, again?).
Old
People trapped on a secluded beach get old very quickly
Wittenberg
28-08-2021

Attractive mystery let down by words and characters
I love Shyamalan's enticing and mysterious stories, as well as the way he floats the camera through them. So I will probably watch all of them, but unfortunately this one was let down by rather clunky dialogue, delivered unnaturally by odd characters. It felt like watching a play.
Oculus
Brother and sister try to get even with a mysticial mirror that causes supernatural drama and terror in their childhood
Wittenberg
21-09-2014

Some scares, a lot of annoyances
They sure know how to do good scares, and there's some nice ideas for the story framework as well. But the present-past alternations gets tiresome quickly, and I was totally put off by the analytical, cold and utterly unconvincing attitude and going-about of the (present day) sister.
Occupation Rainfall
On an alien invaded earth, humans and some alied aliens set out find a mysterious rainfall that can save humanity
Wittenberg
03-07-2022

Tiresome scifi bonanza
There's actually some okay stuff here and there: some effects, some scenes, some concepts, some designs. But it's just so bloated and hysteric, like they wanted to include everything they could think of and barf it onto you in an endless stream. Very tiresome.
Oblivion
Engineer is looking after droids doing their last business on earthbefore mankind heads for titan. But is it like that?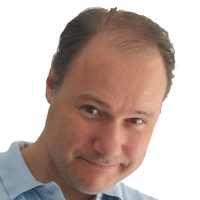 Wittenberg
19-05-2013

pretty sci-fi mindmangler
Extremely beautiful and a pleasant SF mindbender. Some ideas we have seen before, and it maybe a bit sterile, but it blends very well.
Obi-Wan Kenobi
Obi-Wan is forced to come into action when young princess Leia is abducted by the Empire
Wittenberg
12-08-2022

A rather tired bulge of more Starwars
It's always nice to have another fix of Starwars, but frankly it is getting increasingly harder to get high from it. This series was low-energy and somehow has no impact on the saga. There are also some poorly choreographed action scenes that may have worked in the 70's, but look ridiculous today.
Nymphomaniac II
The nymph carries on to tell her live story to her new analytic friend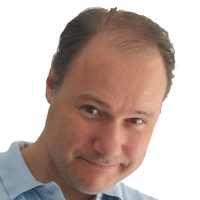 Wittenberg
10-08-2015

Dark and unpleasant but somehow very relevant too
Darker than the previous one, (even) more difficult to digest too. But something about it feels relevant and it is quite an intense experience that keeps you gazing in awe.
Nymphomaniac I
Man brings home a woman he found lying on the street, who then shares with him her life as a nymph.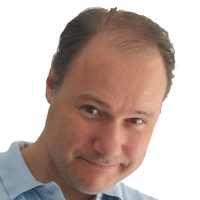 Wittenberg
27-01-2015

A succesfull approach for a subject like this
I needed some time to make up my mind. Never quite sure whether it is erotic or just plain nasty, whether it is pretentious or unique and brave. Overall, not a pleasant experience, but one with impact and substance, and some images that keep on haunting me.
Nun, The
A horrorstory based around the creepy nun from The Conjuring 2
Wittenberg
10-12-2018

Relies on scary nuns in alleys, not on a good story
While the dark abbey and nun figure do look terrifying, it soon becomes evident that this simply a stack of people slowly walking through creepy corridors and slowly turning their heads towards the next jumpscare. The story or built-up is seriously lacking and it started to bore me.
Nude Nuns with Big Guns
After being sold an abused as a sex slave, a nun sets out to take revenge.
Wittenberg
10-04-2016

Nice and campy
Much like Tarantino movies, it shamelessly celebrates campy, violent, badly acted, poorly edited movies taking please in sweaty Mexican style landscapes. It does so quite well, but it also doesn't do much more than that. And the guns weren't that big either.
November Man, The
Retired CIA top wonderboy is asked for one more gig. He steps in because someone close to him is involved...
Wittenberg
31-05-2015

Fine espionage
A decent, classic espionage action flick. It is a bit low on standout moments though, and the cockiness and skills of the main character can be too much at times.
Northman, The
When his father is killed, a young viking grows up with nothing but revenge on his mind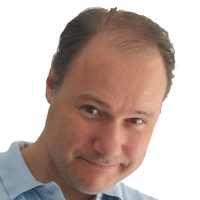 Wittenberg
17-04-2022

Great as a spectacle, but average in involvement
A big, brutal, sweaty and intense historic epic, that I was spectating and enjoying rather than feeling. Perhaps because all characters continuously speak in this these articulated, poetic, over-dramatic phrases, which kind of dehumanizes them. It worked in Lighthouse, here it alienates.
Nope
When a horse ranch family finds a otherworldy presence is lurking in the skies above them, they set out to capture it on film and get rich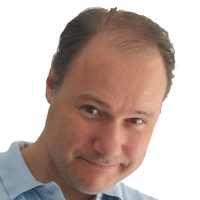 Wittenberg
21-08-2022

somewhat odd and different but very tasty
The main thing going through my mind was how slightly odd and different this is. The characters, the story, the humor, the flow, it's all a bit odd, but in a refreshingly blunt way. It provides plenty to ponder on, and contains some of the most interesting and well done UFO scenes I know.
Non Stop
Air marshall tries to deal with a terrorist threatening to kill the passages on his flight, getting himself framed in the process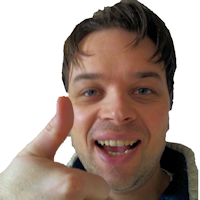 RockmeNow
17-09-2015

Over the top in a nice way
I don't buy many aspects of the story, but I enjoyed it anyway!
Wittenberg
24-02-2015

Good old fashioned suspense
An reasonably intense thriller with a constantly high adrenaline level, and a pleasant 'old fashioned' simplicity of execution. Near the end they go a little overboard with the whodunnit game, and the far fetched motives and plans of the terrorist are yeh-right.
Movies found: 835 | max movies per page: 100 | Showing: 201 - 300
Previous
Next