BoiledDown

.net




If everyone's a critic, then so are we!
Noah
God asks Noah to built a boat to save all animals from the upcoming global flood
Wittenberg
21-09-2014

Strong but very religious (duh!)
Strong and well made epic. Once they are on the boat, the endless contemplations about God's intentions and whether killing baby's is ok, is quite a lot to take in.
No Country for Old Men
A sherrif, hunter and hitman get involved when a bag of money is left after a deadly showdown in the desert
RockmeNow
30-12-2014

Intense movie
This movie sucks you right in, forces the viewer to smell the desert and all the rotten things that will happen later on. Great acting, intense experience...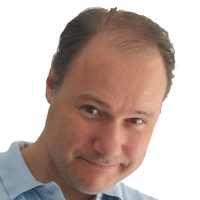 Wittenberg
21-09-2014

Hot and involving
The Texas desert heat oozes of the screen, as does a firework display of class acting. The slow pacing only contributes to the constant feeling of stress and dredd of things to come.
Ninjago
The green ninja is having daddy issues, so he and his team venture into the jungle to find the ultimate ultimate weapon to defeat him
Wittenberg
11-10-2017

Unbalanced
These LEGO movies will deliver the frantic action and fun, but I found it an unbalanced with a restless first half and then too much over-emotional scenes in the second one. But who am I? My son rated it 9.5.
Nightingale, The
After unspeakable cruelty was done to a woman and her family, she chases down the perpetrators through the Tasmanian bush, with the aid of a native aboriginal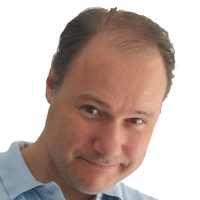 Wittenberg
12-05-2020

Heavy, but very good
It covers a lot of heavy-handed subjects (racism, revenge, rape, murder, repression) and inevitably features some tough scenes. But it has all been done really well. I liked how during the revenge part she remained fragile and insecure, and didn't have sudden superskills that came out of nowhere.
Nightflyers
The crew on a spaceship, on it's way to make contact with alien lifeforms, finds itself in more and more peril as they come closer
Wittenberg
18-03-2019

These poor series still contain enough mystery to make it worthwhile
So for this monumentally important mission, they assembled the most insecure, insubordinate, fashion-conscious and unstable crew they could find and make them improvise the entire mission in an insanely incoherent way. But apparently I love space mystery so much that I still watched it. All of it.
Night House, The
After her husband commits suicide, the widow starts to experience strange things in the secluded house he built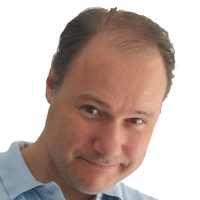 Wittenberg
24-01-2022

A subtle but very satisfying horror
Wow, this really worked for me. The horror elements are subtle and tasteful, the evolving mystery is enticing and the element of grief is mixed in well. But mostly, I was quite stunned with the lead actress, who totally nails it and makes everything work beautifully.
Next
A guy can see two minutes into the future, which brings him into trouble when he is asked to help prevent a terrorist attack
Wittenberg
20-12-2014

Idea not fully utilized
It's a nice idea that provides some fair entertainment. But a nuclear terrorist attack is not the most inspirational thing they could have done with it. The 'gift' soon becomes gimmicky and the story a little standard.
Neon Demon, The
Unbearably beautiful girl tries a career at modelling, but her beauty leads to a dark place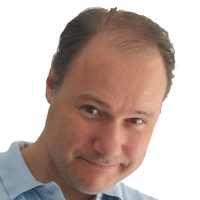 Wittenberg
07-12-2016

Beautiful contrasts
The beauty of the girl amidst the cold neon lights and people, which I guess symbolizes the harsh nature of the modelling world, works out great. It then builts up to an even greater contrast with death and gore, without ever becoming cheap or revolting. Wow.
Nekromantik
Couple has a fascination for collecting bodyparts, but when he brings an entire corps to have sex with, it puts their relationship to the test
Wittenberg
29-07-2022

Unpleasant but enticing curiosity
It is made poorly and looks amateuristic, but the sight of someone licking the eye-socket of a decayed corpse still makes this have an impact way bigger than it's budget would have you believe. Vile and uncomfortable, but also unique, brave and an interesting niche product to have experienced. Once.
Neighbors
Young couple with a baby has a fraternity move in next door. The war begins
Wittenberg
15-03-2015

Watching people having fun wasn't much fun
The lead actors put in a lot of energy and effort into it, but cannot save this mediocre comedy with a shortage of good jokes. The endless fraternity partying and self-contempted mayhem was rather exhausting to me.
Movies found: 863 | max movies per page: 10 | Showing: 311 - 320
Previous
Next