BoiledDown

.net




If everyone's a critic, then so are we!
Passage to Mars
A documentary about an journey across the Arctic with a prototype vehicle (strangely a Humvee?) as a preparation for a journey to mars
Wittenberg
03-09-2017

Good but relies on tricks
I have mixed feelings about the constant voice over. There are only so many ways to depict a driving car, so they desperately needed to alternate with the shots of Mars, which, while atmospheric, felt a bit like cheating. It managed to keep me interested though.
Particle Fever
Documentary about of the events that led up to the confirmation of the Higgs bosson in the Large Hadron Collider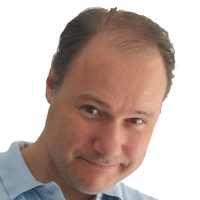 Wittenberg
05-09-2015

Interesting look at an incredible machine
There is a slight overload of scientific superlatives on how important and revolutionary it all is. But with a device like that, and theories like that, and findings like that, I suppose they are right! Quite fascinating.
Parasite
A poor family finds ways to infiltrate in the household of a rich family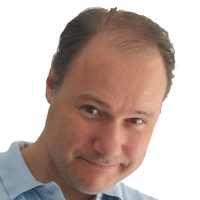 Wittenberg
13-09-2023

Varied, interesting and entertaining
A well-rounded and well made movie that has a little bit of everything, and remains fresh by taking multiple new directions. I liked it, but do not fully feel the 'masterpiece' status it has. People applaud it's 'social commentary' - but if they mean rich and poor - then well duh.
Paranorman
Not only does this kid see ghost, he is now trying to get rid of zombies and a witchcurse too.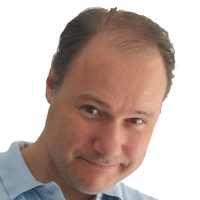 Wittenberg
28-05-2013

Horror for kids, made with love and style
Unique stylish claylooks, a wonderful atmosphere, great effects and big heart.
Paranormal Whacktivity
Sexually frustrated couple is haunted by ghost (also sexually frustrated)
Wittenberg
28-10-2013

A terrible movie that almost made it to being just bad
Amateuristic, improvised, messy and - worst of all - unfunny throughout. But: I think they had fun on the set, and the actors could have, in theory, pulled this off. Something actually funny was lurking in the shadows.
Paranormal Activity: Ghost Dimension
It's about ghostly activity all caught on camera
Wittenberg
18-03-2018

Fresh in the wrong place
They invoke some more obvious, frequent and in your face material, which I can understand was necessary to breath some live into the formula. But the slow, nail biting chance of maybe catching a glimpse kind of was the point. So now it starts to er towards a regular horror glued by jumpscares.
Paranormal Activity 2
(mostly) securitycamera footage of a family being haunted
Wittenberg
10-01-2016

Novel en successful idea approach to a horror flick
Probably a rehash of part 1, but since I have not yet seen that, I will honor this one for the brave, effective and chilling way of telling a horror story. The actual events and pacing are a bit under powered for it to become truly terrifying, though.
Parallels
A mysterious phonecall from a missing father leads people into a strange building that opens up to alternate earths
Wittenberg
12-02-2017

Nice idea poorly executed
Love the basic idea, but it's executed poorly with rather annoying young adults delivering really bad lines and making everything seem hopelessly amateuristic.
Padington 2
The bear is saving for a perfect gift for his aunt, but he is not the only interested in it
Wittenberg
30-08-2020

Warm and cozy
It's hard to fault this family-friendly, cozy, good looking and amusing comedy, as they balanced of of these things just about right for the target audience. Personally, I'd like some more edge, but this is probably the wrong movie to ask.
Pacific Rim: Uprising
The monsters have been defeated, but not for long
Wittenberg
03-01-2019

Do you like robot fights?
Listen, I just came here for giant robots smashing huge monsters, and got what I wanted. Never mind that every person in this movie is a ridiculous Hollywood abomination and everything they say and do is stupid as can be, making this essentially a horrible Power Rangers movie with no soul.
Movies found: 981 | max movies per page: 10 | Showing: 311 - 320
Previous
Next