BoiledDown

.net




If everyone's a critic, then so are we!
Sunshine
On a spacemission to reignate the sun, one ordeal leads to another when they decide to make a small change in the missionplan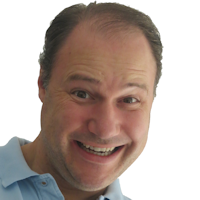 Wittenberg
15-06-2013

Beauty and class can outshine anything
This amount of loopholes and illogical elements in the plot would have crippled most movies. But Sunshine is so beautiful, classy and exciting that it outshines them easily. I also love the self aware, scientific-ethical attitude of the crew.
Sully
On the miracle emergency plane landing on the Hudson where everyone walked away
Wittenberg
27-08-2017

Over dramatized
The landing appears faithfully recreated and was thrilling to see, but the events surrounding it felt over dramatized. Also, the research committee seemed strangely angry and eager to discredit the pilot's doings, and almost started crying when they couldn't. What??
Sucker Punch
Girl is institutionalized, but lives violent fantasies while dancing which help her escape it the end. Or something.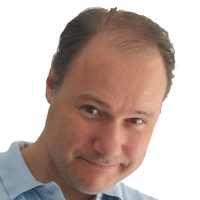 Wittenberg
20-04-2014

Violent video clip, done with much love
Easy to fault, but I was amused by the violent, fabulously stylized, unearthly, anachronistic action, as well as the moody and steamy atmosphere. Absorb it like a videoclip, then you may get it.
Stowaway
When a mars mission equiped for a crew of three has a crew of four
Wittenberg
05-05-2021

Interesting and focussed, but a bit mellow
It brings down the story to the essence, features fine design and actors, and certainly had us entertained. But the big finale seems a bit cumbersome and unlikely, and part of me thought the impossible ethical decisions could have been more heart wrenching, and tension more nail-biting.
Still Alice
A woman is diagnosed with Early-onset Alzheimer's Disease and tries to deal with it together with her family
RockmeNow
02-03-2015

Impressive
An eye-opener for everybody, including myself, who had not been directly confronted before with the devastating consequences of Early-onset Alzheimer's Disease. There are many good reasons why Julianne Moore won an Oscar for her role in this impressive movie.
Stepbrothers
Two senile and failed men must coexist in one house when they become stepbrothers
Wittenberg
01-06-2013

Embarrasingly funny
Part of me thinks it could have been funnier given the two lead actors, but it is sill good fun.
Stealth
Three pilots in super modern jets must deal wih a fourth, unmanned sleathy jet.
Wittenberg
07-04-2013

Saved by coolness
Just when I thought I wouldn't be able to make it through the jetfighter-movie cliches and flawed characters and plot, this movie is saved partially by some decent action scenes and cool moments.
Starving Games, The
A parody of guess which movie
Wittenberg
21-08-2015

A turkey of the second kind
A rather dumb and unfunny fest of bad jokes, though some might still accidentally trigger a slight smile now and then. Not the worst of bad parodies.
Starship Troopers: Traitor of Mars
It's not just bugs that run over Mars, but an evil politician tries to destroy the entire planet - inhabitants included. Troopers to the rescue.
Wittenberg
25-10-2017

Ruined by the characters
Some of it looks dated, some of it looks quite good, some action scenes I liked. But it's all in vain, because of the ultra cheesy, cringe worthy characters that make it feel like a Powerrangers episode... but not in a good, satirical way like the original managed to pull of.
Starship Troopers
Friends sign in to combat terror from space. Both their skills and friendship are put to the test.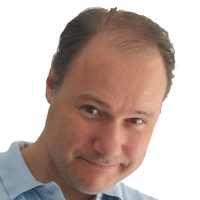 Wittenberg
26-08-2015

A brutal space fight that requires the right mindset
It all depends on whether you can appreciate the deeper meaning of incredibly cheesy barbie people have soap opera relationship quarrels - followed by dismembering fights with aliens.
Movies found: 805 | max movies per page: 10 | Showing: 111 - 120
Previous
Next