BoiledDown

.net




If everyone's a critic, then so are we!
boxtrolls, The
Bunch of trolls living in boxes and causing mayhem, are hunted and captured by an evil man. A boy who grew up among the trolls tries to save them...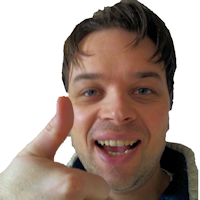 RockmeNow
20-01-2015

Slightly sinister animation movie
A nicely animated movie with some anticipated twists in the plot every now and then. Somehow I wasn't completely pulled in by the story, but an enjoyable watch anyway.
Boyhood
Movie portraying the ups and downs in the life of Mason and his family between his 5th and 18th year
RockmeNow
20-01-2015

There are many good reasons why this movie is nominated for the Oscars
I was suprised by the excellent casting and makeup artists that convincingly managed to make the characters look older during the movie, until I realised (read somewhere) that it was filmed with the same cast over a 12 year period. Great acting and empathetic presentation of the targeted zeitgeist.
Brain Dead / Dead Alive
An exotic rat bite turn the dead into zombies. An dorky man and his girlfriend fight them with all their might.
Wittenberg
27-08-2017

A classic, but has lost some impact over the years
It reached new levels of splatter-gore when it came out, and it still is quite a bloodbath today. The humorous tone helps to make the somewhat campy effects acceptable, but prevents it from becoming really scary or gross.
Brand New Cherry Flavor
Young movie director has her movie stolen in Hollywood, so she asks a witch to help her take revenge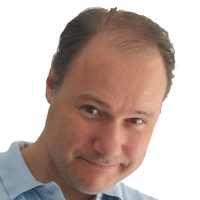 Wittenberg
22-11-2021

A remarkable and bold series that features quite a few novelties
A bit filthy and bizarre, somewhat reminiscent of Lynch/Cronenberg weirdness and I like it. It walks a remarkable line between strange humor (puking live kittens?) and gory violence. I also like the modern day approach to witches and witchcraft.
Bright
Against his will, a cop gets assigned an Orc as his partner, with whom he will go through a long, dangerous night
Wittenberg
04-08-2018

A not entirely succesfull mixture
It's an interesting idea to, without explanation, simply put orcs and elves among people and base the story on that. But everyone's so chagrined, no one's really likable and the atmosphere is very grim, whereas orcs as basketball gang members and the elves were kind of childish to me.
Movies found: 863 | max movies per page: 5 | Showing: 116 - 120
Previous
Next