BoiledDown

.net




If everyone's a critic, then so are we!
Dante's Inferno
Animation about Dante who ventures into hell to get back his wife
Wittenberg
14-10-2020

Nice hell
The movie delivers quite chilling and imaginative visions of hell, and the biblical and historical references give it intelligence and depth. However [SPOILER], the fact the Dante just hacks his way through any and all kinds of demons without ever getting into real trouble means it lacked tension.
Dark
Inhabitants of a small German town get entangled in time paradoxes spanning generations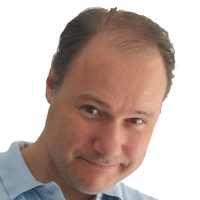 Wittenberg
07-03-2021

Deep and interesting, but it's darlings start to annoy
A profound series with a unique atmosphere and just enough lifelines to help you through the complexity. Problems: It dwells badly in the same concepts and 'darlings', the characters communicate in an unacceptably vague way, and everyone seems to have just one overacted facial expression.
Dark and the Wicked, The
Brother and sister visit their parents as the father is on his deadbed, and their mother is overcome by a dark presence in the house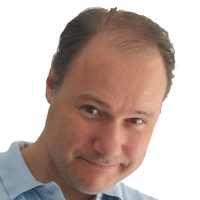 Wittenberg
28-06-2022

Refinened horror that mixes several discomforts but remains subtle
A refined, slow and uncomfortable movie that blends the horror with the dread of disease, the feeling of being unable to leave and helplessness. I thought it was really good watching it, but did notice it fading from my memory pretty fast afterwards - usually caused by a lack of standout moments.
Dark City
Man wakes up in a city where the sun never seems to shine, is suspect of murder and he is hunted down by mysterious men
Wittenberg
05-02-2022

A decent sci-fi-noire puzzler, but without real impact
The blend of film noir, sci-fi and mystery is my cup of tea, and I did enjoy it. But it also felt dated, it never was really scary or intense, and there was something almost childish and artificial about it. It somehow struck me as a clip they play to set the mood for a roller-coaster ride.
Dark Cloud
Traumatized girl gets experimental therapy by being secluded in a house run by an artificial intelligence
Wittenberg
31-07-2022

Too tedious and uneventful
The story is familiar, but one that always seems open for a new interpretation, and it's a story that can work just fine with limited budget like this movie. Unfortunate, this one failed. It is mostly tedious, slow and uneventful, and lacks the philosophical or technological wit to make it deep.
Dark Shadows
Vampire wakes up in the seventies and sets out to bring back wealth to the family offspring
Wittenberg
30-12-2013

Surprisingly boring
Despite colorful characters and a potentially funny story, this movie is remarkably boring, and the Tim Burtonesque overacting and pacing got on my nerves here. Partially saved by a delightful Eva Green and a reasonable climax.
Dark skies
Family is being visited by aliens
Wittenberg
19-05-2013

Greys don't have much to say
Some good scares and performances. But this movie is so loyal to the alien-visitors handbook that is struggling to fill up the time, resulting in loads of pointless scenes and an anticlimax.
Dark Song, A
Grieving woman isolates hersef with an expert to perform a dark ritual so she may see her diseased son one more time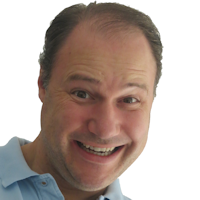 Wittenberg
05-02-2022

Elevated and unique horror
I love the concept of how they are real, fallible human beings meticulously trying to get this ritual to work over the course of weeks, getting more frustrated, breakable and delusional in the process. The supernatural elements are subtle and open to interpretation. Fantastic.
Dark Space
Teenagers boost the spaceship taking them to a party planet, but in doing so they end up on a hostile planet where evil lurks.
Wittenberg
29-11-2014

A different writer please
I could have sympathized with this for some reasonable effects and designs, good intentions and the cute Saitek joystick prop. But they made it sheer impossible to do so, with appalling dialogue, hopeless characters and a world record amount of creature-flashes-by-the-screen-with-loud-sound scares.
Darkest Hour, The
Teenagers must make it through an alien invasion in moscow
Wittenberg
27-08-2013

A floating light can only be so scary
The abandoned streets of Moscow looked great. But the jumpy characters, the goofy people they meet along the way, and the unscary lights just don't have what it takes.
Dawn of the Planet of the Apes
Human survivors of a global virus outbrake need access to a dam, but this is the realm of the apes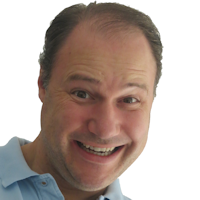 Wittenberg
31-07-2014

Strong and proud
This movie is like the apes in it: strong, proud, majestic, thrilling and mystical. Very well balanced stuff. My only gripe is that the apes started talking too much with needlessly accurate grammar. The little words and hand signs were more impressive.
De Slag om de Schelde
On how the allies regained control of the Dutch Schelde during world war 2, a crucial supply route to Antwerpen harbour
Wittenberg
01-07-2021

Decent for sure, but somehow didn't really land
I quite like how it is built around more personal and intimate stories of several people involved, and was impressed by the glider footage. However, it suffers a bit from the "we have just a few sets and locations" sensation of smallness, and somehow it didn't really pack a punch emotionally.
Dead Center, The
Psychiatrist treates a patient that has risen from the dead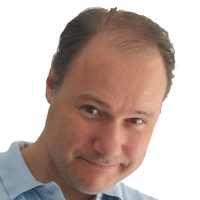 Wittenberg
14-06-2021

An unpleasant surprise
Morgue-scenes, already my weakspot! But this movies doesn't solely rely on their creepy atmosphere. It has an intelligent, well constructed uncanny atmosphere throughout, and I love the natural acting and believable hospital atmosphere that was created. It really elevates the story.
Dead Pool
Dead Pool is off to avenge his creator (sure the superhero skills are cool but what it did to his skin, not so much)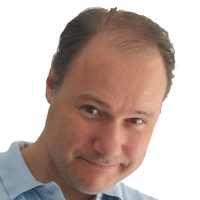 Wittenberg
20-11-2016

Refreshingly nasty
With his bad mouth, self awareness, humor and ultra cool action scenes, Dead Pool is a breath of fresh air amidst his unbearably boring Marvel colleagues. Story wise, it could step up a bit though as that felt shallow and plain.
Dead Space: Downfall
Animation based on the video games, in which a spaceship salvages an alien relic from a planet, after which horrible things happen
Wittenberg
28-06-2022

A quick fix of dead space terror but not much else
Fairly competent as a gung-ho heavy duty space zombie action animation, wisely not holding back in blood and guts, but ultimately lacking in depth, truly memorable moments or interesting characters.
Deadpool 2
Deadpool looses his wife and wants to protect some kid
Wittenberg
15-10-2019

Lacks substance, just gags
The cynical nature of Deadpool and the kitsch, over-elaborate fighting scenes are the real aces of this movie, but after a while it gets exhausting and overdone, and with only a rather vague and messy story to fall back on I found myself strangely bored for the amount of stuff that goes on.
Death Note
Dude finds a book in which he can write down the name of people he wants dead. And it works too.
Wittenberg
14-09-2020

Somewhat refreshing but not quite terrifying
Never seen the manga it was based on, so I can't comment on that. I thought it was a reasonably fresh horror with some new ideas and twists that make it worthwhile, but the atmosphere was not menacing or scary; It was reminiscent of the Gremlins and Critters-style 'fun' horror, suitable for minors.
Death Valley
Contractors are hired to rescue a scientist from a secret lab in a forest where horrible alien experiments took place
Wittenberg
20-12-2021

Uninspired and stolen
A drab and shameless collage of stuff we have seen a million times before, delivered by subpar actors doing annoying characters.
Deathgasm
Outcasted and bored metalheads play a song that summons evil
Wittenberg
12-06-2022

Go harder
I liked the idea of making the foul subjects of metal come alive, but unfortunately this movie offers only some lukewarm gags and horrors. And despite all the effort, there still is something unmetal about it - like they didn't dare to venture into the actual macabre subjects of some of these bands.
Deep House, The
Couple tries to score youtube visitors with a movie about a submerged house. But when they dive into it, stuff happens.
Wittenberg
13-02-2022

Unable to cash in on the fantastic concept and visuals
This is an awesome idea and the underwater footage looks fantastic and bone chilling, and must have been tricky to film. It is almost incomprehensible that they still managed to make this NOT scary - but the banal horror story and robotic underwater conversations did the trick. A rewrite, please.
Deep Ones, The
Couple rents a place by the sea, but the strange hosts soon drag them into strange rituals involving some sea entity (Cthulhu!)
Wittenberg
28-07-2021

Not scary, but perhaps that wasn't the point. An ode to horror?
Acting and camera work is so clunky that it sometimes feels like you're watching porn. But when I also heard the 50's classic 'whistle' mystery music style I began to suspect they were aiming for a certain atmosphere. It sort of works: it's campy and entertaining. But scary or intense, it is not
Deliver Us From Evil
Heavy handed cop finds himself involved in a paranormal case leading up to exorcism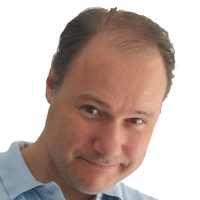 Wittenberg
02-10-2016

Nicely done crime/horror movie
A rather solid movie with good acting, great badass characters, and a gloomy en dark atmosphere reminiscent of Seven.
Demonic
Woman is asked to communicate with her comatose mother in a 'simulation', but awakens demonic evil in doing so
Wittenberg
31-10-2021

Fresh, but should have been better
It's a nifty combination of tech, occult and horror and I liked it. It's just unfortunate that it failed to really make an impression or become really scary. Like the story required some more twists and layers, and should have 'aged' more before making the movie.
Despicable me 3
Despite setbacks, Gru is trying hard not to go back into crime. But then he finds out he has a brother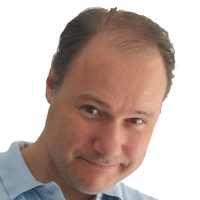 Wittenberg
14-07-2017

Full of good things
It was quite heavy on sub stories and plots, risking convolution and hysteria. But luckily it manages to stay on the good side of things, keeping everything on rails and delivering colorful, whack fun and expanding on the franchise's unique humor, graphics and (80s!) vibe.
Destroyer
Worn out, dead tired female detective is haunted by a criminal from her past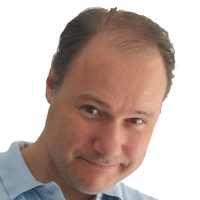 Wittenberg
21-08-2019

Looks and feels unique
I didn't want to keep dwelling in the extraordinary make up and looks of Kidman, but it is so powerful that it radiates onto everything in the movie, lifting it to an intense, hot and muggy experience.
Deus
A spaceship travels to a mysterious sphere to investigate
Wittenberg
27-12-2022

Terrible scifi with insufficient but still present elements of quality
Apart from the outside space graphics, nothing else convinces in any way. Not the actors, not the ship interior, not the dialogues, not the music, not the directing, not the ship's plumbing. The story and twist are sort of interesting, but are unfortunately buried beneath the problems.
Device, The
Two sisters (and a douche) retreat to a sumercabin to overcome past trauma. But what they find only brings them extraterrestial misery.
Wittenberg
04-02-2015

It's plain bad
There are a lot of things wrong with this amateuristic scifi horror. Like the cheesy aliens and the many awkward overlong chat scenes. But the completely misleading, non-representative poster artwork is really criminal. Tssssk!
Devilman Crybaby
A dude can turn into a devil without becoming evil, which gives him the powers to save the world from demons taking over.
Wittenberg
31-07-2020

Intriguing oddball
A really odd manga that is wrong for many reasons, and had me wondering why I was watching it several times. But the strange turned into intrigue, and kept me curious enough to watch all of it - which was rewarded by a tasty finale.
Devotion
A black aviator tries to make it it not just through the Korean war, but also through racism
Wittenberg
27-08-2023

A well made movie, somehow unable to excite
On the face of it, this was pretty close to a triple A movie. A touching and sincere storyline, impressive CGI and areal shots, and a professional and mature feel to it. Yet somehow, there was something lukewarm about it, unable to really move or excite me. Not quite sure what it was.
Die Brucke - Bernhard Wicki (1959)
There can't be enough anti-war movies
Wittenberg
06-03-2023

a sad warstory, told well
After all these years, this is still a worthwhile movie, effectively painting contrast between the boys in their daily life and the pointless and violent war they end up in. Some remarkable cinematography for it's age, too.
hente
10-10-2013

Armed conflict can infect us all
I saw this movie half a century ago and it is still impressive even without the usual mass scenes and shoot-outs. Make sure you watch the original version by director Wicki and not the later re-make with the same title.
Die Hard
Evil people hijack a skycraper with everyone it, but they didn't take into account one brave cop making a stand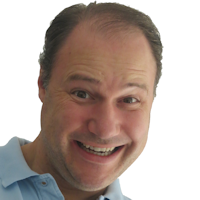 Wittenberg
13-03-2018

Still awesome
Still an immensely enjoyable and exciting action movie that set a standard with style, action and humor that has never really been surpassed.
Die Hard 2
This time our hero gets caught up in the hostile take-over of an entire airport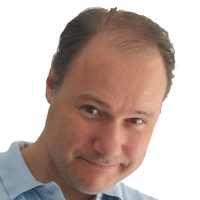 Wittenberg
14-03-2018

A worthy succesor
I guess it would never have been able to top the original, but I commend them for getting close and successfully prolonging the same action, humor and on-man-army formula. It's all just a bit less snappy.
Discovery, The
When an afterlife is scientifically proven, suicide becomes rampant because people try to get there
Wittenberg
10-06-2017

Not all I hoped, bit I still liked it
Part of me wished it was more about the discovery itself, part of me wished it was deeper en creepier, but the rest of me was quite pleased with the sober, depressing and character based-approach that still manages to intrigue and serve a satisfying climax.
Dive, The
Two sister go on a dive at a remote site. One of them gets stuck.
Wittenberg
17-09-2023

Pretty and suspenseful
For a while I was skeptical whether I would care enough about these girls, or seeing them struggle around the single plotpoint for an entire movie. Turns out I did. It looks great and becomes quite a nail biter indeed. It's also quite savvy about diving equipment and procedures, adding to realism.
Django Unchained
Bounty hunter frees slave, together they go on a violent trip set things straight and rescue the slave's wife.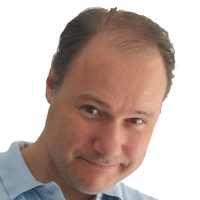 Wittenberg
09-06-2014

Up with Tarantino's standards and trademak style
A bold, daring and violent way to address slavery, full of Tarantino-style endless chit-chat and under-the-skin tension that somehow keeps you on the edge of your seat. I thought Django himself was overshadowed and flat, but then again I am not a big fan of Foxx.
Doctor Sleep
Now an adult, the boy from The Shining has managed to take control of his ghosts when he sets out to help another gifted girl
Wittenberg
09-08-2020

Sacrilege yourself
Well this sequel seemed like an unholy idea to begin with, but since apparently King himself wrote it I was hopeful. Alas, it really is a sacrilege that fails to become scary, stuff they bring back from the Shining instantly looses it's appeal and the sucking of 'scare smoke' was just so childish.
Doctor Strange
After cripling his hands in a car accident, a cocky surgeon seeks help in a mysterious Tibet cult where he gets involved in interdimensional wars
Wittenberg
01-10-2017

Scores in many fields but not in depth or true excitement
This superhero flick features some colorful and original footage, a healthy dose of - sometimes poorly timed - humor and fighting amidst awesome transforming cities that put Interception to shame. But despite the deep multidimensional theme, I found it strangely shallow and one-dimensional.
Dominion
An alien invansion is at hand, but there is other aliens already walking among us but they can't help us with that. And this one guy tries to expose these events and help an alien find his earth girl.
Wittenberg
22-11-2015

Heinous
A dreadful montage of vague ideas and slow, disconnected actors driving around in big cars doing whatever, with music desperately trying to make it remotely exiting. It is almost impossible to keep your attention to this and not fall asleep. The prologue was oddly interesting by comparison.
Don't Breathe
Three young burglars think the gig at a blind man's house is going to be easy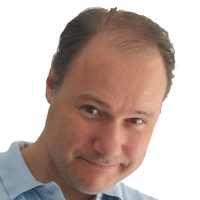 Wittenberg
18-03-2017

Fresh
A fresh horror suspense flick with fine performances. I was quite impressed with how they made a a blind man terrifying and how they managed to keep the story running based on a small premise.
Don't Leave Home
Artist inspired by cases of vanishing children is one day invited to the home of a priest who's painings make people dissapear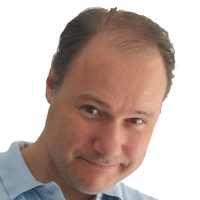 Wittenberg
21-04-2019

Effective and subtle
There's something small and simple about this oddly titled horror, which makes it subtle, intimate and quite intriguing. There's not much standard horror mayhem, but rather a sense of discomfort and mystery. Quiet nicely done, I must say,
Don't Look Up
Scientists discover a planet-killer meteorite heading for earth, but the real shocker is the difficulty of finding anyone interested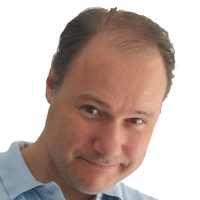 Wittenberg
07-04-2022

Good satire with an undertone
It's basically an amusing political commentary that is is exaggerated and sensational on the one hand, but uncomfortably recognizable and realistic on the other.
Don't Worry Darling
A woman is living a perfect live in an isolated town, but she slowly discoveres something is off. Set in the 50's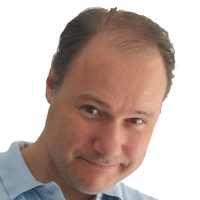 Wittenberg
11-11-2022

An entertaining, mysterious puzzler with a dash of sciencefiction.
I love these "somethings-not-quite-right" movies, and this one certainly delivers. The energetic actors, color palette and lively fifties vibe add to the mix.
Doors
Four individual stories that take place on earth where mysterious a substance known as doors make people dissappear
Wittenberg
17-07-2021

Pleasantly weird (but not great)
The overall experience isn't great. It lacks emotional involvement or a clear story a character to hang on to. Like the makers didn't quite understand it either. But there's something sympathetic about it. I like the effects, and it is kind of pleasantly weird, doing it's own thing in a ballsy way.
Dos
Man and woman wake up in a strange hotelroom, with their belly's sewn together
Wittenberg
20-12-2021

Tasteful, but ultimately doesn't make the impression it could
Despite the horrible premise, it stays away from torture porn or excessive gore, focusing instead of the story and mystery of how this came to be. It certainly kept me keen to find out, but performances, the story or big reveal all were a bit mellow to me, leaving me slightly underwhelmed.
Downsizing
Couple decides to shrink and live in a world or other shrunk people, in pursuit of happiness and for sustainability of earth
Wittenberg
22-12-2019

Disappointing second half
Up until they are shrunk, this is set up really nicely, putting in effort to make this idea work and making me eager to find out what's next. But then the story takes a u-turn with a slightly whiny, society critical theme, a horribly overacting Vietnamese, all making the smallness sort of pointless.
Dracula Untold
Vlad needs extra powers to save his town and people, so he drinks the blood from a dark figure and becomes a vampire.
Wittenberg
07-02-2015

Nothing really good, nothing really bad
I can appreciate how it doesn't overdo things, but at the same time it doesn't excel in anything either. It's all a bit flat and muffled. And you know, maybe vampires are not that scary or impressive anymore.
Dragon's Dogma
When his family is killed and his heart is stolen by a dragon, a man embarks on a dangerous journey to get it back and slay the dragon
Wittenberg
26-12-2020

A more than average manga/computergame movie, but still not great
The journey contains some exciting moments, battles with classic mythological beasts and the theme of seven sins gave it some some depth. But the one dimensional and stiff characters aren't helping to feel much empathy for it.
Dredd
Comicbook judge-jury-executioner takes rookie into builidng full a drug addicted badguys (and a badwoman)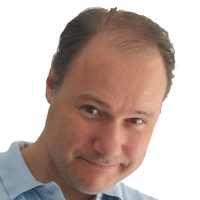 Wittenberg
18-02-2013

Fine heavy duty action
Movies that occur in a single place can feel somewhat cheap. But I quite enjoyed this moody, dark, heavy action flick with some beautiful slo-mo scenes and sounds.
Drone
Familyman secretly serves as a contractor flying execution missions with drones, but he's not as save as he thinks
Wittenberg
14-04-2019

Yes, it is leading somewhere
For while I thought this movie was compensating a lack of substance with long scenes, slow montage and drifting off from the source material. But slowly the realization of what's going on is creeping in, climaxing in the agonizing dinner scene. Not what I thought it would be, but quite decent.
Dumb and Dumber To
They are on the road again, this time to find a new kidney
Wittenberg
22-02-2015

Below par
It's slightly entertaining and slightly comical. But for a movie with a legacy like this, that is not enough and a bit disappointing. I'd say there were about 5 really great jokes. Harry and Lloyd's attitude is also kind of mean and nasty, rather than ignorant and clueless, which tasted funny to me.
Dummie de Mummie en de tombe van Achnetoet
After a Dutch children's book, in which a family takes their fostered mummy-son to Egypt so he can find his roots
Wittenberg
13-11-2017

A save harmless watch for the kids
A mellow, save and relaxed story with some adventure and giggles but nothing too crazy.
Dune (2021)
Clans fight for control of planet Arrakis and it's resources, both with other clans and with the native inhabitans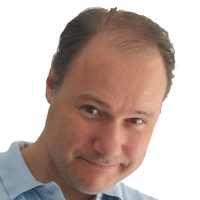 Wittenberg
17-10-2021

What the word 'epic' was meant for
Wow, this was quite an epic experience on all accounts. Incredible spaceship designs, compelling imagery, great music and overall an enticing story. Very very tasteful. On the downside, the sterile environments and characters meant it had only a limited emotional impact and didn't really stick.
Dunkirk
On the rescue efforts to save thousands of soldiers are trapped in Dunkirk in WW2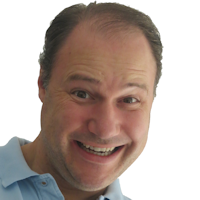 Wittenberg
27-08-2017

A superb movie that makes you anxious to get off that beach too
Has a unique atmosphere, with a focus not so much on horror but more on the continuous ominous threat. The imagery on seas, land and in the air is outstanding, and I must also mention the extraordinary music that makes you tremble with fear for almost the entire movie.
Durante La Tormenta
Through an electronic storm and old camera, a woman saves the live of a boy who died in the past. But now her own live is no longer what it was.
Wittenberg
04-07-2021

A more personal drama involving time paradoxes
I thought it was an interesting idea to have the effects of messing with time work on a more personal, relational level. And while it certainly works and creates a commendable movie, sometimes it felt more like a family drama and it sort of dozes off.
Dyatlov Pass Incident (aka Devil's Pass), The
Found footage of students who went into Russian mountains to investigate the mysterious deaths of another group
Wittenberg
02-11-2013

Too much mysteries
Has it's moments, most of them boring. Then it boldly moves on to invoke all the mysteries and conspiracy theories that these nervous paranoid teenagers could think of, making it seem like it is trying to say "you sort it out".
Eagle vs. Shark
Nerdgirl in pursuit of a nerdguy
Wittenberg
07-07-2014

Touching
The lead actress steals your heart the minute she appears on the screen, and takes you into a funny, touching and quite unique love story. Looses some momentum as it progresses, though
Earth to Echo
Distortions on telephones lead a group of friends to an extraordinary discovery, keeping them busy all night
Wittenberg
14-12-2014

The kids deliver
Not sure it needed those shaky camera shots, on top of an already restless story that is literally allover the place. Mostly though, this is a highly sympathetic, nicely done scifi adventure which radiates the same positive energy as E.T. and Super 8.
Echoes
A woman goes back to her hometown when her identical twin sister is missing, and then a lot of twin things happen
Wittenberg
23-10-2022

A good idea implemented rather plainly
To have a crime and mystery revolve around twin sisters, making you guessing who is who and who did what, is not a bad idea. But it is done rather unimaginatively, making me indifferent instead of intrigued, and is based on rather soapy themes like family feuds, relationships and horses.
Eden Lake
Couple goes to a lake to have a romantic time, but a gang of youngsters turn it into hell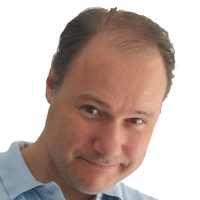 Wittenberg
09-07-2022

Unpleasant weekend trip
Things really go south, and you really feel for the couple as it goes from spoiling to terrorizing and worse. Making the gang all kids makes it all very uncomfortable, as you want them to smash their heads against a rock but they sort of can't.
Edge of Tomorrow
A not so brave solider gets killed on a beach fighting aliens, but then gets to relive that day over and over again, get better at it each time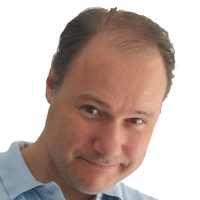 Wittenberg
15-06-2014

Slamming scifi with a twist
A neat thrill ride based on a great story, cool action and splendid visuals. Maybe the story was over-centered at the main character and story, making it feel like the suffering of the rest of world wasn't an issue. But who cares.
El Hoyo
A prison (?) features a platform with food that is lowered across hundreds of floors each day. Will the upperfloors leave enough for the ones below?
Wittenberg
17-06-2021

Not pleasant but rewarding in the end
It is a bit filthy and unpleasant by it's very nature, and I wasn't sure if wanted to experience this in it's entirety. Turns out I did. I became curious to find out how it ends and how it came to be. It's probably also a wise (but optional) lesson about humanity and 'spontaneous socialism'.
El páramo
Fleeing war, a small family lives in a desolated farm. But there, a myserious entity lurks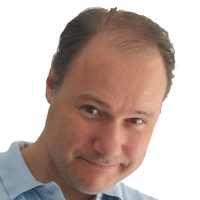 Wittenberg
16-01-2022

Moody and dark
This horror is carried almost exclusively on atmosphere, darkness, a deep sense of desolation and fear within. It is done wonderfully, it looks very moody and is acted well. At around 3 quarters through I felt a slight yearning for some twist or acceleration, but perhaps it is best without it.
Elysium
Man fights his way up to a spacehaven for the wealthy, so he can get cured from a disease.
RockmeNow
24-11-2013

Action packed scifi
This movie adds a whole new dimension to the term bullet time (great scene on how to shoot up robots for dummies). The story line is somewhat overly dramatic at times, but man... the action and visuals are impressive!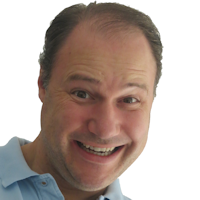 Wittenberg
18-08-2013

A very intense, thick a great looking science fiction action flick.
A treat for action scifi enthusiasts. Wonderful designs, fine acting, cool robots and ships and a high paced adrenaline story.
Embrión
Attempts to tell a story about (mulitple?) people that went missing or weird after an alien encounter
Wittenberg
09-08-2021

A hot mess
My god. A messy, incoherent and incomprehensible mixture of found footage and a 'real' movie , it jumps allover the place to new locations and years (almost with each cut!), pacing is weird and feels made-up as they went along, and I did not understand most of it. Poster art is fake.
Encanto
All members of a family living a magic house receive special magic talent, except one
Wittenberg
31-12-2021

Objectively great, subjectively exhausting
With whopping graphics, a tasty Colombian vibe, sparkling colors and scenery, and wholesome life lessons, objectively it is a marvel. But it is trying too hard - too much hysteric humor, constantly restless and hectic, and too much loud songs. The few simple dialogue scenes form oases of serenity.
Ender's Game
A youngster is the chosen one to be trained as spacefleet admiral and repell alien threat
Wittenberg
24-07-2014

Kids in space
These kids are trained for space command by having them play a pointless Harry Potter floating game! This unwatchable movie is full of such nasty face palm moments, burying the sharp looking visuals deep beneath the surface. "He has a complicated response to authority" - who talks like that?
Endless, The
Two brothers go back to a 'ufo death cult' they broke free from in the past. Strangeness awaits.
Wittenberg
12-04-2023

Decent, but left a slighly unfinished feeling
Without overreaching within a limited budget, this manages to setup quiet a modest but enticing story and mood to make you curious. It can be a bit sluggish though and, while I find the open ended nature fitting, it did feel like it was a a bit insecure about it's own plot and meaning.
Enter the Void
Smalltime drug dealer in Tokyo experiences after death experience and reincarnation... while on drugs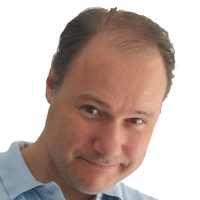 Wittenberg
13-01-2018

What a trip
I am assuming this is about the closest you can get to tripping out (or dying) in beautiful Tokyo without doing any drugs. The camera work, images an music are really extraordinarily done and it treats the 'expected' after-death events in a sort of believable way. Very long though.
Equalizer, The
Highly skilled, ultra meticulate (ex-cia?) must come to action once again when he infuriates Russian mobsters by caring for a hooker
Wittenberg
27-04-2015

Old fashioned (in a bad way)
A movie that is trying too hard to be bad-ass, yet it is too long, delivers quite mediocre cat and mouse action and a dull take-them-out-one-by-one-in-a-warehouse finale reminiscent of 80's action movies.
Equalizer 2, The
The equalizer corrects injustice, but this time it is getting close to his personal circle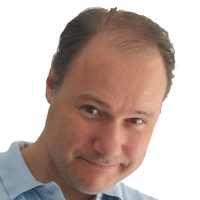 Wittenberg
30-12-2018

smooth
There is something very classy about this movie, with nice actors and a pleasant, self-confident pace that make it a silky smooth ride. I did think the 'Stay in school' mentor-ship of a black dude was rather cliched and obligate, but in the end in did suit the story.
Equinox
Woman decides to investigate the mysterious disappearance of her sister 2021 years ago, revealing mysterious events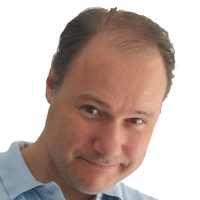 Wittenberg
17-05-2023

Fine Danish mystery
While not spectacular, this series provides a interesting mystery and characters - all embedded in that lovely Danish vibe: slowish and gray, yet relaxed and natural.
Eraserhead
A man finds out he is the father of a hideous baby creature, but there are probably better ways to decribe this movie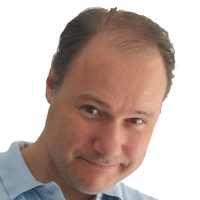 Wittenberg
04-08-2023

Still a a bizarre and tatsy nugget
I can see how this blew people's minds to become a cult classic of surreal body horror. Nowadays some of the shock value is gone, but it is still a unique, weird and unsettling experience... all in a good way of course!
Errementari
Misunderstood and isolated, a blacksmith is keeping a hellish demon in captivity when a little girl enters his property
Wittenberg
28-10-2018

Too much like a musical
The style and dialogues are very overdone and overacted. This may give the movie a unique, almost musical play vibe to it, but it also means that is a bit dopey at times and not really scary either. I liked the Dante-proof scenes of hell near the end though.
Escape from Tomorrow
Familyman slowly looses his mind in Disneyland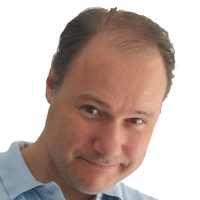 Wittenberg
14-09-2014

Succesful absurdity
Successfully achieves an uncanny atmosphere without over relying on effects, instead setting an ominous mood with black and white tones. I also dig the usage of a superhappy place for something twisted to evolve. Quite exciting.
Escape Plan
A man's job is to test jail security by actually escaping from them. But then the next gig is a jail that was built on all his teachings.
Wittenberg
28-04-2014

Too cliched to be great
The characters and story are too much typical Hollywood cliches and fantasies to make this really exciting. So we are left with a mildly entertaining jailbreak flick.
Euphoria
A woman dying of cancer goes to a secluded place where people with a similar fate come to spend their last days, and asks her sister to escort her
Wittenberg
03-03-2019

Good not great
It doesn't over-dwell in the misery, and the broken relationship between the two added an effective layer to it. But I thought acting was good but not great, and wondered if it could have been a more profound experience.
Europa Report
Found footage of a lost spacemission to the moon Europa, attempting to find life below it's icy surface
Wittenberg
05-10-2013

An adventure like this ought to be more exciting
Looks good and overall a good watch. But it didn't get quite as emotional, scary, claustrophobic or engrossing as I had hoped. I think the slightly detached actors are the main problem.
Everest
True story about a terrible day on the Everest on which several lives were lost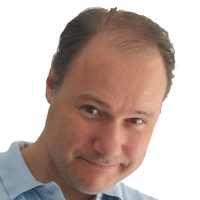 Wittenberg
29-05-2016

Engrossing and impressive
A thrilling and chilling story with powerful footage and acting, shot in very smooth 3D. It didn't completely knock me down, but I am not yet sure why.
Everything Everywhere All at Once
Woman struggling to manage her store, marriage, tax audit and daughter, suddenly gets access to skills of her self in other parallel dimensions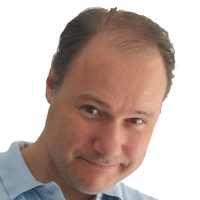 Wittenberg
26-05-2022

Completely bonkers yet keeping it real
Probably the craziest, most out-there, outrageous, over the top movie ever, that still - impressively - manages to keep it together, bring it with humor and have it resonate on an emotional level. It's too bizarre to really reach inside, but I am just so glad that stuff like this gets green-lighted.
Evil Dead (2013)
Kids go into the woods to rehab a friend Then they find a book and unwillingly release hell.
Wittenberg
14-06-2015

Slashing that still leaves you indifferent
As a cabin slasher it appeared solid and effective, yet I couldn't really get scared or excited by it. Characters too dull and silly, story too well known.
Evil Dead Rise
The book of the dead finds it way to a family living in an appartment
Wittenberg
05-06-2023

Uninspired and not scary enough
While it tried to be open minded about it, I did find a hard to have a true Evil Dead vibe without a cabin in the woods. More importantly though, this thing just wouldn't get scary for me, and even bored me at times. It's all a bit uninspired, and most of the characters I didn't care for much.
Evolution (2015)
There's this boy on an island, who slowly discovers the reason there are no fathers or grown men on the island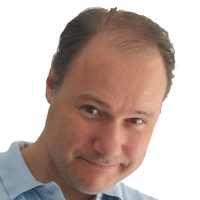 Wittenberg
12-08-2023

A unique mystery
A mesmerizingly calm and mysterious film that is close to horror, but not in a sensationalist way. Sometimes it's annoying when you don't know what's going on in a movie, but sometimes, like in this one, it is a wonderful trip and puzzle to get lost in.
Ex Machina
Software developer wins a trip to a genius living in solitude, who created a new tier in artificial intelligence
RockmeNow
17-09-2015

Not just another AI movie
Enjoyable approach towards the artificial intelligence debate, with some nice twists in the plot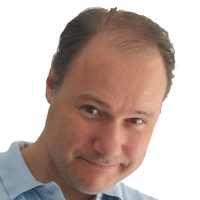 Wittenberg
21-08-2015

Clever and good looking scifi
A very stylish, smart and engrossing scifi flick with some nice twists to boot.
Exception
The printed crew of a spaceship on a mission to terravorm a planet for humans, encounters sabotage endangering the mission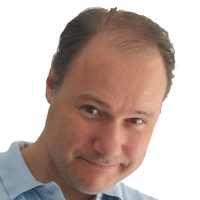 Wittenberg
19-02-2023

Kitchy, unique and atmospheric
I almost could not get over the heinous, ridiculous way the crew looked (especially Mack!), but realized it matched with the oddly unique, kitschy interior of the spaceship, creating a unique vibe. I really liked this show, with an interesting story, a great finale and fantastic music.
Excision
A not so pretty, black sheep daughter struggles with her family, sex and her passion for surgery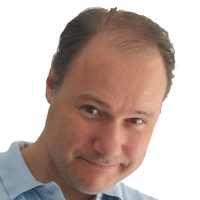 Wittenberg
01-01-2023

Whack horror
While there is some pretty gruesome imaginary, the predominant atmosphere is a quirky, pleasantly absurd movie that somehow evokes a smile amidst all the bloodshed.
Exists
Them kids in a cabin in the woods are terrorized my Bigfoot. All caught with found footage.
Wittenberg
16-04-2016

Average, quite unoriginal stuff
The more we get to see this creature, the less scary it becomes. And for Christs sake, does it always have to be teenage stoners who experience this stuff? And they brought how many camera's? Sit with the other average found footage horror movies please.
Exodus
After the rapture (apparently), a guy tries to find his way to a mysterious door to a better place
Wittenberg
12-09-2021

I am sure they mean well. Zzzzz.
It seems the that hardest thing to get right in these low-budget, low-tier movies is keeping the pace and keeping interest. It probably could have been a mysterious, symbolic, thought provoking journey, but it's just agonizingly slow, empty and emotionless journey.
Exodus Gods and Kings
The story of Moses, who sets out to free his people from egyptian oppression, with a little help from divine intervention
Wittenberg
19-04-2015

Good yet linear and flat
Well made, acted and tightly shot, it is let by a very slow middle section, a failure to evoke deeper emotions and a rather uninspired depiction of the plagues, as if they are checking them out on a list; Yeh ok so that's the frogs, what's next? How many more?
Expendables 2, The
A simple recovery job quickly turns into something big for the Hollywood A-team of self proclaimed dinosaurs
Wittenberg
18-01-2014

Guilty pleasure
I liked it. Brutal, dumb, heavy duty action with some laughs thrown in.
Expiry
A couple fails to have children before the expiry date of their relationship, then a bracelet makes physical contact impossible
Wittenberg
25-04-2021

Too thin
This almost sort of worked, as a minimalistic, futuristic story of a forbidden relationship. But after a while it starts to loose momentum, the therapy sessions (?) with some sort of HAL computer seem endless and pointless and the final escape scene brings it to amateuristic levels.
Extermination
Family tries to survive an invasion from outer space and learn something about themselves along the way
Wittenberg
02-08-2018

Very decent scifi with a nice twist
All in all this was quite classy and stylistic most of the time, and it has a satisfactory twist as well. It does, however, dwell in certain scenes, and features some horrible cliches like a little girl risking everyone's lives to get her teddybear. Ugh.
Extracted
A machine provides a man access to the memories of a criminal, but he gets stuck in there too
Wittenberg
28-06-2015

Great idea, somewhat dull
A swell idea that oozes potential. Execution however, is rather slow, simplistic and tame, so it does not quite reach the skies. Too bad. More ideas like this one though, please.
Extraction
Man is hired to extract a kidnapped son of a rich and powerful mob, and gets in whole lot of trouble
Wittenberg
13-11-2020

Good heavy duty action with some issues
A commendable action flick with some very well shot, high-octane, hard-hitting brawling going on. After a while though, the man's ability to endure pain and injury gets a bit much, and the annoying acting style of the kid makes it hard to buy into their supposedly developing bond.
Extraterrestial
Adolescents camping in the woods find themselves amongst aliens
Wittenberg
12-09-2015

Manages to be ok
It's the same old adolescents , going to the same old cabin in the woods with the same old aliens. But there's a couple of scenes, moments and even performances in here that keep this movie in the green.
Eye (2008), The
After an eye transplant, a woman starts seeing strange and unsettling things
Wittenberg
02-02-2013

Sits a bit too comfortably in contemporary horror
Some okay moments and ideas can't hide the fact that we are getting getting used to this new japanese style horror thing.
Eye in the Sky
Covert-op to in Kenya, seen from within the situation room as well as airborne droids, constantly balances taking out most wanted terrorists at the cost of civilian lives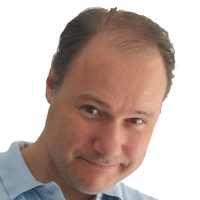 Wittenberg
01-07-2016

Exciting fly on the wall
A nail-biting experience that had me hooked and managed to make the legal ramifications of firing a missile quite exciting indeed. I just thought the crying, insubordinate drone pilots were ridiculous.
Eyes of my Mother, The
When her mother is killed during a home invasion, the daughter grows up isolated to develop increasingly strange and sadastic ways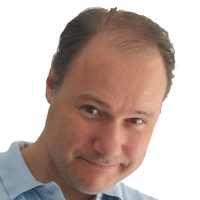 Wittenberg
02-01-2023

Not for everyone perhaps, a delicacy
It has a unique atmosphere that is dark, sad and macabre, even of the blood won't show red in the black and white execution.
Fall
Two girlfriends climb a huge radio tower to overcome trauma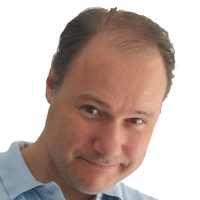 Wittenberg
13-11-2022

I forgot what movies can do to you
"These first 10 minutes were more exciting that the entire Starwars series we are watching," my wife remarked. And she was right. It may not be perfect or very realistic, but I can't remember a recent movie I shouted advice at, and which caused so much anxiety and sweaty hands.
Fantastic Mr. Fox
Fox and friends engage in a war with local farmers when they steal chickens
Wittenberg
13-11-2021

Did not push my buttons
It looks and feels artistically sound and could please Roald Dahl fans. Personally, I found the puppets not very pleasant to look at and I don't like the storytelling much. It's not outstandingly funny, exciting or clever, I did not know how to process it and even got a bit strangely agitated.
Favourite, The
Maid elbows her way into the personal circle of the queen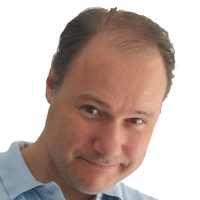 Wittenberg
06-07-2019

Quite unique
I tried this because it was hyped as the costume movie that, because of the vile play and firework between the female rivals, was also suitable for men. And indeed, I did enjoy the acting, the beautiful decors and camerawork people making their way through the castle. It has quite a unique vibe.
Movies found: 960 | max movies per page: 100 | Showing: 201 - 300
Previous
Next