BoiledDown

.net




If everyone's a critic, then so are we!
10 Cloverfield Lane
After a carcrash, a girl finds herself hijacked in an underground shelter, appearantly because there's global catastrophy outside?
Wittenberg
23-06-2016

Decent scifi mystery that fails short of being great
A very decent flick with some nice ideas and a good script. The mystery of what's going on, as well as the performances and darkness were a bit mellow for my taste.
12 Strong
Soon after 9-11, a special forces team is sent to Afghanistan to assist a local tribe with fighting the Taliban
Wittenberg
28-07-2020

Unbelievable
If it's based on a true story, I found it suspicious how the Taliban kept running into the line of fire, were unable to hit anything and how the Americans made perfect shots from galloping horses they never rode before. The quasi deep lectures from the tribe leader also annoyed me.
12 years a slave
Another movie on slavery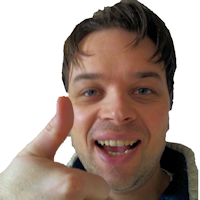 RockmeNow
29-01-2014

An African American living in New york is kidnapped and sold as slave
Based on a true story addressing the gruesome consequences of slavery in the southern states of mid 19th century America. Although I can appreciate this movie and the message it portrays, there are other movies on this topic that I find more memorable.
13 Hours
On the 2012 attacks on USA compounds in Benghazi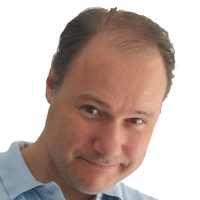 Wittenberg
10-07-2016

Chest pounding action with suprisingly restrained Bayism
The beginning was restless for the wrong reasons, everyone was chatting and doing stuff I could not follow. There's also a fair dose of Bay kitsch en patriotism, albeit less than I expected. But it's still an intense adrenaline rush - so much so that I had trouble falling asleep afterwards.
1917
Two soldiers are ordered to leave the WWI trenches and head into German territory to deliver a crucial message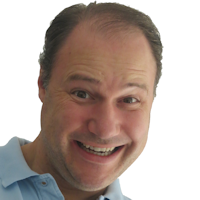 Wittenberg
26-01-2020

Unique and terrific war movie
Part of me wished the 'single shot' peculiarity wasn't part of the hype, because you start paying attention to it and get drawn out rather than into the story. But it still contributes massively to a unique vibe and flow of this terrific war movie.
1BR
Woman finally finds an appartment, but the local community holds dark secrets. Very dark.
Wittenberg
14-03-2021

It turns out, a decent horror thriller
My finger was resting on the stop button for the first 15 minutes, but then the story, performances and uncomfortable atmosphere materialized and made this a worthwhile movie indeed. May have been limited in budget, but played it out nicely.
2 Guns
Two undercovers get into a corrupt mess and need each other to fight their way out again
Wittenberg
05-01-2014

Solid chemistry but forgetable
A solid action comedy with good chemistry between the main players. It lacks standout moments though, I have already forgotten this movie.
2067
When oxygen is running out, someone is sent into the future to bring back a solution
Wittenberg
05-04-2021

Fine time traveling
For the most part this is quite a charming and sympathetic movie that has it's own time traveling story to tell, without over-complicating things but still challenging you to keep up. I am not so sure about the rather insecure and frequently sobbing main character though.
300 Rise of an Empire
Greeks vs Persians fight slomo. Mostly on sea.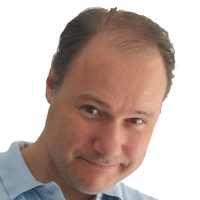 Wittenberg
04-07-2014

Beautiful painting of heroic bloodshed
This side effect of the wonderful style is that is also creates veil that blocks connection with the people and story. But as a glorious ode to violence and bravery, I thought it was impressive, intense and beautifully crafted. Also: Eva Green.
3022
The crew of a remote space station is faced with tough choices when disaster strikes... back on earth
Wittenberg
27-02-2021

Just made it
It's definitely one of those movies where, due to a lack of resources, people walk and talk endlessly in a handful of sets. So it can be plain and sluggish. But I have to say the actors, music and story are not too bad and manage to lift this movie into the realm of ok.
400 Days
4 people spent 400 days in a mockup spaceship to test the effects of long term space travel. Will they keep their sanity... and what's going on outside?
Wittenberg
24-09-2016

Annoying
Right from the beginning I was incredibly annoyed by this. Everything and everyone is so phony, cheesy, unrealistic and slow. There's a pale spark of excitement in the whole 'what's happening' mystery, but I wonder if even the writers really knew.
47 Meters Down
Two girls go cage diving with sharks, but then the crane breaks and they end up on the bottom
Wittenberg
10-05-2018

Not really immersive, a bit shallow (haha)
The main actors do their best but ultimately it isn't as immersive as I was hoping for, in part also because of some dubious underwater physics and patronizing dialogue. I wonder how this would have been without any underwater intercoms... I am betting a lot more special.
47 Ronin
A bunch of samurai revenging their master
Wittenberg
28-09-2014

Classic Samurai tale, but not as exciting as it could be
Loaded with beautiful and colorful Japanese scenery, folklore and tradition. Should satisfy Samurai enthusiasts. I wasn't really sucked in though, perhaps because there's no clear character to focus on.
RockmeNow
06-05-2014

Even one hundred samurai could not have saved this movie
Mythical Japanese story presented as cinematic fairytale with overly dramatic and generally unconvincing acting. Every now and then some nice special effects to keep the bored viewer slightly entertained....
5th Wave, The
Girl tries to rescue her little brother amidst an alien invasion in 5 waves
Wittenberg
21-08-2016

Derailed
After a reasonable start, it derails in cheesy teenage love stories, unexciting screenplay, annoying army-squads comprising of teenagers and emo's, and sloppy movie making with aliens that conveniently look just like humans.
6 Underground
Group of very cool hitman people aim to set free a country from an evil dictator
Wittenberg
14-04-2020

Failed experiment
I was in for it; could an overload of non-stop Micheal Bay signature crap eventually transform into a trance-like satisfying experience? We'll never know, because even he couldn't keep up the initial pace, and let this slide off to a more generic and only somewhat amusing actionflick.
9th Company, The
Russian soldiers get trained for a mission in Afghanistan
Wittenberg
30-10-2016

I think I was supposed to hate the other guys
I'm sorry, was I supposed to care about these obnoxious, loud, misbehaven, ugly, drinking, gang raping soldiers? Once the stage moves to Afghanistan the movie gets better, but not enough to make up for it.
A.I. Rising
For a long journey, a cosmonaut will be accompanied by a female android engineered to his taste
Wittenberg
05-09-2021

ok, but would have benefited greatly from better writing
With just a some fairly modest modifications in the dialogue and story line, such as more profound elements of philosophy, existentialism, psychology and perhaps some horror, this would have been great. As it stands though, it still is a decent sci-fi tale.
Accountant, The
Autistic man has a special talent for accounting, and appearantly for some darker activities as well
Wittenberg
02-01-2019

Too far-fetched
This didn't really connect with me. The story is way too far-fetched, made-up and over the top to be taken seriously, and it dwells in the tiresome notion that autistic people must have superpowers.
Act of Valor
Seal team hunts down a terrorist across the world
Wittenberg
01-06-2013

Wicked action saved the mission
One the one hand, we have very peculiar acting, misplaced slo-mo shots and indigestible patriotism and voiceovers. On the other, we have exquisite action scenes and a Call of Duty-style story telling that works very well.
Ad Astra
Astronaut sets off on a journey to make contact with his father, who was last seen at Neptune.
Wittenberg
07-10-2019

Not bad, but disappointment prevails
Brad Pitt in Space? 2001 meets Apocalypse Now? This movie couldn't possibly go wrong. And while it does have some great visuals and an intriguing atmosphere, I found that the apathetic character of Pitt, the hop-on hop-off space travel and underwhelming climax meant I ended up slightly disappointed.
Adrift
Freshly in love couple sail a boat across the Pacific back to the States. But misery strikes, wrecks the boat and now survival is up to her
Wittenberg
02-06-2019

Ruined by constant flashbacks
For it's entire duration, the movie alternates the present with flashbacks in which we have to endure a sugar coated love romance with cheesy music to boot. This constantly resets the tension and sensation of despair, making this survival movie much less intense than it could and should have been.
Advantageous
Without a job and with a daughter to support, a woman decides to earn money by having herself tranfered into a younger body
Wittenberg
17-06-2018

Different, interesting but very slow
A sober, slowly moving drama that doesn't over-please the viewer, has some decent performances by the cast and is certainly 'interesting'. As a whole though, it really is very slow up to the point of lifelessness, some more spices would have been welcome in places.
Afflicted
While documenting a Eurotrip, two friends also document one of them turning into a vampire
Wittenberg
18-08-2015

More interesting than scary
A combination of natural acting and convincing effects create some effective WTF moments. Well done, but it wasn't really scary - mostly because they seem sort of ok with the transformation.
After Earth
After crashlanding on a hostile planet, a boy must embark on a dangerous journey to save himself and his father.
Wittenberg
19-10-2013

Decent scifi survival adventure
I thought it was an original and good looking adventure that kept me interested all the way.
Age of Tomorrow
An alien attack on earth, seen from the perspective the crew of a space mission and also from some firefighters on earth
Wittenberg
27-06-2022

Make sure you are drunk first
I bet that if you got drunk, and watch this with some friends, who are also drunk, you could fall into a state of endless uncontrolled laughter. Other than that, we are in Sharknado territory quality wise, but without it intentionally trying to be silly (I think).
Air
In a poisoned world, Noah-like facilities harbor deep frozen scientists for better days. Two engineers are periodically woken up for maintenance duties.
Wittenberg
17-03-2018

Minimally pulled me through
A low budget affair that is in danger of having way too much time to fill up, and does so with long, overstretched scenes with very little in it. But, they managed to put in enough mystery and anxiety about the ending to make it work and keep me interested. Not too bad!
Air Strike a.k.a. The Bombing
In a chinese village under constant bombardment from the Japanese, a Chinese pilot is sent on a ground mission to transport a valuable cargo.
Wittenberg
30-11-2018

A tiresome mess
So I saw the version with English voiceovers for all Chinese people so that Bruce Willis didn't need to speak Chinese. It makes this mess of a cringe movie even worse, no matter how many explosions there are. The shelter scene is oddly impressive by comparison, like it was made by a different team.
Alexander and the Terrible, Horrible, No Good, Very Bad Day
Alexandes wishes that for once his family could experience the awful bad luck has usually has during the day
Wittenberg
26-04-2015

A bit too constrained
I expected some more anarchy and mayhem with a title like that. Now it is a funny but rather tame and polite comedy with too few standout jokes and all kinds of morals and lessons to boot.
Alien
On their way back to earth, a spaceship investigates a distresscall from a planet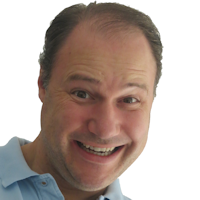 Wittenberg
31-10-2021

Redefining
I am going to rate it sky high for redefining (space)horror, design and science fiction in general. It is iconic, but I have to admit anno 2021 it is actually, finally, starting showing signs of aging. My son wasn't too impressed nor terrified. Some of that is a legacy from our memories.
Alien Outpost aka Outpost 37
Mockumentary of soldiers in some outpost fighting aliens
Wittenberg
25-05-2015

Badly done scifi
A confusing, unexciting and poorly done movie with bland characters. It is slow, uninteresting and misfires with really phoney 'interviews' in between. The whole documentary approach can't save it.
Alien Predator
Team of soldiers sets out to investigate what happenend to another team of soldiers who investigated a mysterious crash landing
Wittenberg
05-01-2019

Not frosty
All this is are shaky shots of soldiers making their way through the jungle, delivering an (often bizarre) stream of military speak and cliches as they go along. Stay frosty! Some of the make-up effects of dismembered limbs are the only thing of any quality.
Alien Warfare
Specialforces team is scrambled to investigate what happened to some lab. (it was aliens!)
Wittenberg
30-08-2021

Almost abysmal
There is something about it that keeps it from being completely abysmal. Perhaps the borderline passable actors, the almost successful attempts at jokes, some slightly interesting moments, some semi ok action. But make no mistake, this is a pretty crappy movie. Those alien suits, gees.
Alien: Covenant
A colonial spaceship decides to do an unscheduled stop at an unknown, potentially habitable, planet when they pick up broadcast from it
Wittenberg
05-06-2017

Another great alien movie that is also a huge disappointment
It still manages to shock and awe with intense alien encounters en space tech porn. But the more it wants to elaborate on the story and origins of the creature, the more it destroys. I wish I had never seen a live engineer - the single dead one was 100x more intriguing.
Alita: Battle Angel
Man rebuilts a cyborg he found in a trashpile. A very special cyborg it turns out...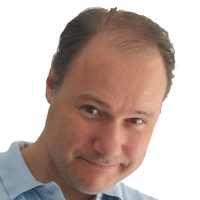 Wittenberg
25-02-2019

Great
Fearing a hysteric and flat CGI bonanza, I was pleasantly surprised. We actually get to like the characters, it's exciting and original. It has a nice big-amazing-adventure vibe that I haven't felt for while. But yes, it does feature awesome, bright daylight CGI in every scene.
All Is Lost
Solo sailer tries to survive when his ship is rammed by an adrift sea container.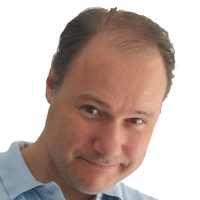 Wittenberg
10-02-2014

Intimate and gripping
Very good and very close portrait of a man struggling against all odds. The absence of dialogue is mesmerizing and effective. I felt guilty opening a beer while watching this. I think that's a good sign (but I still opened one nonetheless).
Along came Polly
After being brutally dumped on a honeymoon, a man gets a second change with an highschool (true) love
Wittenberg
17-05-2015

Funny and witty
An above average funny movie with quite a few good laughs. It's all courtesy of Stiller's monumental talent for painfully cringe-worthy situations we can all relate too. The rest of the cast is not too shabby either.
Alpha
Set in the stone age, a boy gets seperated form his group and must find his way home, but befriends a wolf along the way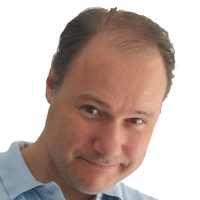 Wittenberg
16-12-2019

Beautiful and heartfelt
I like to think of this as perhaps the first domestication of wolfs, eventually leading to dog breeds. Extremely pretty, akin towards kitsch, but never crossing that line. The storyline is also gripping, making me care about this journey and swallowing tears near the end.
Altered Carbon (season 1)
In a future bladerunner-like world where peoples change bodies as they see fit, a man is asked to investigate a murder
Wittenberg
05-04-2020

Ups and downs. Mostly up though.
I liked the overall concept, the dark yet sensual atmosphere, and some cool action scenes. But I was struggling with the ice cold characters, a lot of talking, the unnecessarily complicated story and the ridiculous Agatha Christie climax with the big reveal with everyone standing in a room.
Altered Carbon: Resleeved
In a world with interchangable bodies, a man looks after a girl who is hunted down by just about everybody. But why?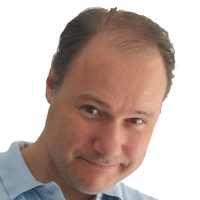 Wittenberg
09-04-2020

A fine anime
A fine anime with sweet, non-standard animations and drawings, an interesting story and a couple of very intense action scenes with wicked ninja's.
Alvin and the Chipmunks: The Road Chip
The chipmunks fear that their dad's love interest might lead him to abandon them, so they set out to sabotage the engagement.
Wittenberg
06-03-2016

Ok for kids. An endurancetest for adults.
Sure, it's an uncomplicated fun adventure, kids will get some fun out of it, and let's not forget the effects blending so seamlessly we don't even notice them anymore. But a kids movie equally suitable for adults, this is not.
Amazing Spider-Man, The
Man gets spiderpowers and saves the world from lizardman
Wittenberg
21-02-2013

Pretty whatever for someone amazing
Making wisecrack remarks while flying through the air during a live threatening battle - kind or ruined things for me. Lizardman not scary either.
Amazing Spider-Man 2, The
Spidy vs electro and that green dude on the flyboard
Wittenberg
06-09-2014

Stunning and tiresome
There's an abundance of slow and uninteresting scenes that somehow don't flow well, and slowly drain your ability to focus on this. By the time the vivid, beautifully done action starts, I was too exhausted to care.
American Hustle
Con man and con woman doing a lot of conning, with Feds, politicians and mobsters involved
RockmeNow
17-01-2014

Great acting in a movie filled with conning
Conning, trickery, treason and seduction with a thin layer of comedy showing through occasionally, in a balanced movie with great acting by the main characters
American Sniper
About the 'legend' sniper who killed over 160 people in Iraq missions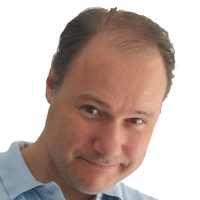 Wittenberg
29-03-2015

Very good war movie, even moreso if you like Texan cowboydreams.
I wasn't too keen on the Texas-cowboy-American-hunt-with-your-son-patriot-there's-always-vacant-pretty-girl-just-sitting-at-the-bar elements. Not overly successful as a war commentary either. As a war movie though, is filmed with class, sincerity and restraint and hits hard.
American Ultra
Nerdy intorverted guy suddenly gets amazing fighting skills when a mysterious woman contacts him
Wittenberg
07-12-2016

Sassy and snappy
A sassy and snappy little movie that successfully mixes humor, action and some mystery. It just never reaches soaring highs in any of those fields.
Anchorman 2: The Legend Continues
After getting fired and hitting rock bottom, the anchorman is given a change for a comeback at the first 24 hour newsstation
Wittenberg
29-12-2014

Many great laughs eventually fade away
I laughed out loud several times in the beginning, which is quite rare these these days. But as it retreats to it's story and morals, it looses much momentum and becomes a little basic yet again. I wonder if movies like these could just forget about the plot and just have fun the entire time.
Aniara
A spaceship transporting colonists of Mars gets way of course. Seen from the perspective of an employee running a onboard mind escapism facility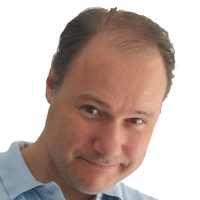 Wittenberg
23-03-2021

Fresh scifi
The non-Hollywood atmosphere is a welcome change in science fiction. The happenings on the spaceship are very varied and interesting, mostly focused human behavior and group interaction in such a dire situation. Really fresh, and I quite liked the spaceship design and ending too.
Annabelle
A doll brings supernatural misery into a young couples' lives
Wittenberg
27-12-2014

Lacks suprises or innovation
Somewhat scary, but hindered by the plastic main actors and the collection of scares that all are all taken from other movies, making everything seem boringly familiar.
Annihilation
Scientist team is sent into area that is surrounded by an expaning bubble from space, in which strange things happen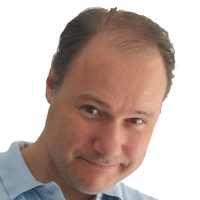 Wittenberg
23-03-2018

Refreshing
A really good and satisfying scifi mystery that mixes some familiar elements but ends up being quite original as a whole. Sometimes scary, sometimes gory but mostly fascinating. I thought it was let down mainly because of the rather unconvincing science protocols and way this mission was set up.
Anomalisa
The night before a presentation, a man is trying to make it through a lonely night in a hotel
Wittenberg
08-04-2018

Unique but a bit minimal
The combination of puppets a realistic dialogue makes for a unique vibe, and they sure have cooked up an interesting atmosphere. Unfortunately, sometimes I wondered how long I needed listen to the endless chit chat, and it seem they touched some deeper themes but didn't follow through on them
Anon
In a future where everyone's vision is recorded, interpreted and exchangable, a detective tries to solve a murder by a hacker
Wittenberg
21-08-2021

Decent but cold future crime story
With some interesting tech and sober atmosphere, it has a decent film noire crime-story atmosphere going on. But everything and everyone is so lifeless and emotionless that it left me slightly cold as well. Everyone constantly checking their readouts makes it quite static and sluggish, too.
Ant-Man
This superhero can shrink to the size of ants and defeat evil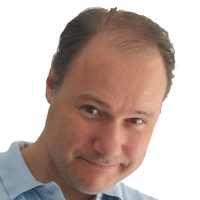 Wittenberg
13-03-2016

A small but sympathetic hero movie
A bit slowish, silly and I am not even sure it looked that great. But there's a kind of uncomplicated, honest and straight-up fun entertainment in here, making it more enjoyable than certain other hysteric and megalomanic hero movies.
Ant-man and the Wasp
They want to get mum back from the quantum realm, but a new ghost enemy, mafia and the FBI are complicating things
Wittenberg
16-12-2018

Succesful formula
It successfully prolongs the mixture of snappy action, heaps of humor and self reflection whilst still being exciting the same time. "Do you guys put 'quantum' in front of everything?" Haha.
Anti Life aka Breach
Crew on a spaceship carrying the last batch of inhabits for new earth get infected turning them into zombies
Wittenberg
04-04-2021

Dead on arrival
It doesn't pretend to be much, and it doesn't even try or care either. It feels like they gave up hope pretty early on, and just had everyone running through the same hallway until they were done with it. Utterly empty.
Antichrist
A therapist helps out his own wive in recovering from the tragic loss of their son, and takes her into the woods to do so.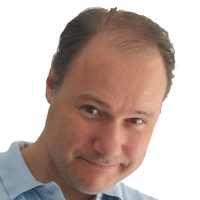 Wittenberg
12-05-2018

Wow and ouch
A von Trier movie that checks all his boxes; Borderline pretentious, unsettling and uncomfortable, slow, provocative, vile and at times staggeringly beautiful. I am starting to appreciate his style more and more. These are movies that matter, make an impact within.
Antiviral
In the future, loyal fans want the diseases of their idols. A broker in such sicknesses gets a bit too involved.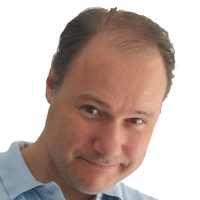 Wittenberg
20-10-2014

Sickening - in a good way
A nasty and slightly disturbing premise that is cleverly neutralised in a clean, bright white scenery. An intriguing watch.
Apollo 13
After an explosion occurs on the Apollo 13 mission, the crew and groundcontrol have to abort the mission and find new and untested ways to get home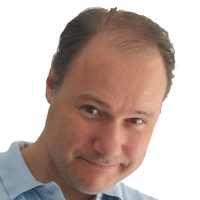 Wittenberg
22-02-2015

Thrilling space adventure
It's a blockbuster and it knows it, with some moments of over the top heroism and music. But who cares, most of it is a authentic, thrilling and nail biting experience that is very well made.
Apostle
Man tries to save his sister from a cult on an island
Wittenberg
21-10-2018

A bit rough around the edges, but it is in there
It feels a bit sluggish and undirected, and despite some horrific scenes never got truly scary - as if the director hasn't mastered scary cinematography quite yet. But - it still has a lot of gruesome and really vile moments, very good horrormusic and starts to grow on you as it descents into hell.
Approaching the Unknown
A skilled engineer and solo astronaut must handle numerous challenges during his the voyage to Mars
Wittenberg
03-11-2016

Sober scifi with a few letdowns.
It has a lot going for it, like a nice techy (but not necessarily realistic) theme and a pleasant, sober approach that doesn't do cheap thrills. On the downside, the main actor is not really sympathetic, and the single 'capcom' guy plainly sitting behind a desk was just silly and cheap.
Aquaman
The story of sea-based superhero aquaman, and his quest to stop an all-out war with the dry people
Wittenberg
06-08-2019

Sympathetic, fun and over the top
Like many superhero movies, it gets a bit too much and over the top as it moves towards the end (drum playing octopus did it for me) But I must say this has a heart at the right place, Aquaman and others were very likable, and overall it's an unpretentious fun adventure I enjoyed.
Archive 18
Video repairman gets a myserious gig to restore some tapes, and the footage drags him into the supernatural and occult
Wittenberg
12-02-2022

Not quite
It started of well, with a nice blend of horror and mystery, and I liked how the 'found' footage was alternated with 'real' footage. Unfortunately, it was let down by really unrealistic, strangely behaving and talking characters, a onedimensional lead actress and well, it's failure to become scary.
Arctic Void
Televisioncrew on a boat in the Arctic tries to keep their sanity (and stay alive) after all passengers dissappear in an instant
Wittenberg
27-02-2022

Sweet little mystery
It could be said that the content is fairly minimal, but this didn't bother me at all. It is wonderfully mysterious, the slowness just adds to atmosphere and feeling of desolation, and they were really able to get the most out of the awe inspiring scenery and mystical abandoned town.
Area 51
Armed with camera's , some teens attempt to sneak in area 51 and catch a glimps of what's in there
Wittenberg
13-08-2015

Great idea doesn't quite deliver
A clever idea that could have yielded some scary footage. Unfortunately, the teens in question are bit bland and unsympathetic, their efforts for this stunt are a bit over the top, and once inside it's a bit too messy and rushed to deliver true scares. Should have been toned down a little.
Armadillo
Documentary team joins a Danish military squad in Afhanistan up close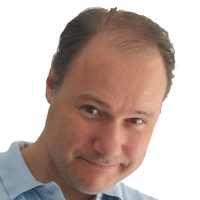 Wittenberg
16-02-2018

Nice guys in a gripping documentary
The action is not the usual Hollywood mayhem, but the notion that it is real makes even single bullets shot very intense indeed. Courageously filmed, it is a unique peak into what it must have been like. These Danish guys seem alright to me.
ARQ
Guy gets caught in a time loop in which he must escape a house from evil people who want his time machine. Sort of.
Wittenberg
14-11-2018

Repitition can be repetitive
This movie made me appreciate those stuck-in-repeating-day movies more, for doing the same but keeping it interesting still. This one, however, is agonizingly repetitive, narrow and has a crawling pace and boring actors. Too bad about the snappy beginning a synth soundtrack.
Arrival
Linguist is asked to crack the language of the aliens who landed and ask them: why are you here?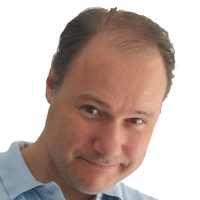 Wittenberg
17-11-2016

Elegant, deep and sober scifi, just the way I like it.
My favorite movie themes combined: science fiction and deep mystery/mind benders that will have you pondering days after. Excellent and refreshing.
As Above So Below
Mockumentary about a historian and friends who go into tunnels below Paris to find an ancient stone. But there's things down there.
Wittenberg
28-06-2015

Reasonable
Mockumentaries en found-footage appearantly must feature teens. Always. The subplots and themes within the tunnels appear a bit rushed and underdeveloped. But there are still some good scares and effective claustrophobic scenes down there too!
Assasins Creed
Some guy from a line of medieval assissins takes trips back in time with some machine to find some magic apple
Wittenberg
02-05-2017

Stupid and liveless
I guess the effort is there, but what a bummer. The whole time travel thing was unnecessary, incomprehensible and preposterous. Why didn't they just cook up a story situated in the past? Also, icecold characters throughout, cheesy and dumb lines and too much footage of people gazing in the distance.
Astronaut: The Last Push
Mission to the moon Europa goes wrong. Surviving austronaut in a has to make it back, spending years in a single compartment.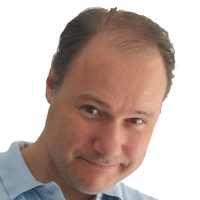 Wittenberg
15-02-2015

Mostly succesful
A risky movie concept, requiring a top-notch actor and scripts to make the switch from actual boredom to fascination. Despite the ill-advised decision to make the astronaut a rather cold lifeless character, and some moments of actual boredom, this movie also gets plenty of things right. Well done.
Atomic Blonde
Sexy superspy (with blond hair) is send to pre-wall Germany to recover a list of great importance
Wittenberg
20-01-2019

An over the top spy story with a cool sauce
With 80s music and a Berlin-wall zeitgeist, this movie has really cool atmosphere. I must also mention the extraordinary single-shot fighting scene (alas with not so convincing fighting). However, the typical, over complex, spy nonsense and her infinite skills and grasp were too much for me.
Atomica
Woman engineer goes to a faulty device transforming nuclear radiation into energy. Something in there is not quite right.
Wittenberg
02-07-2017

Very cheap - in more than one way
Once she arrives, the only thing that awaits are very long, uninteresting conversations, sub par acting and an empty slow plot in which not much is going on. The poster artwork is completely misleading and does not represent actual footage from the movie. Boooh.
Attack on Titan
Humans built walls in defence of hungry giants. Until one wall is breeched....
Wittenberg
26-12-2015

Japanese kitch with chilling monsters
I may never get used to the silly Japanese overacting and kitsch expressions, but I have to say these pale giants with their lifeless stares are some of the more intense and terrifying monsters I have seen lately. Memorable and unique.
Automata
When the robots that are supposed to help us out start showing strange behaviour, an insurance agent starts to investigate.
Wittenberg
16-02-2015

Fine scfi, but lacking the right stuff to soar
A decent, fine looking flick that achieves much without over-relying on effects or spectacle. I thought it lacked some finesse, and felt like it reached for some deeper but didn't quite get a grasp. I was also very disappointment with the thing they needed the nuclear battery for.
Autopsy of Jane Doe, The
During an autopsy of a beautiful women, the cause of death becomes increasingly mysterious, as are the things that are happing to the coroners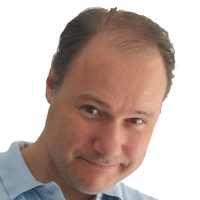 Wittenberg
17-05-2017

Creepy setting, creepy movie, excellent idea
Any morgue setting will instantly cater for a horror movie. But this original, focused and terrifying movie sure exploits it to great lengths. Love how the mystery unfolds and how the autopsy and dead people are straight up in your face!
Avengers, The
Team of superhero's must save earth from an evil god with evil plans
Wittenberg
26-09-2013

Too super
A good-looking fun ride which radiates positive energy. But gees, with so many superpowers combined, a truly exciting confrontation with evil is out of the equation. It's also too plain silly to be really exciting.
Avengers: Age of Ultron
The Avengers are being attacked by a malicious computer intelligence as well as evil twins
Wittenberg
25-10-2015

Dull and utterly soulless comic mayhem
Eye-candy it may be, but my god this is flat as a pancake. I cared for no one, as none of the characters was scared of anything as they chatted their way through tiresome and over the top nonsense battles.
Avengers: Infinity War
All superheros must work together to prevent Thanos from getting his hands on stones (actually, getting stones in his hand) that will give him fearsome power
Wittenberg
05-01-2019

What a mash
In the beginning I really digged the grandiose atmosphere, the wisecracks and the beautiful visual style of each and every scene. But then more and more hero's join the fight, it just goes on and on and everyone's fighting and suddenly I was exhausted, disinterested, dozing off and done with this.
Away
Mum goes to Mars. Away from her family.
Wittenberg
08-11-2020

Soggy family drama with occasional space things
Don't get tricked into thinking this is a scifi adventure. This is a soap opera, featuring an insanely uncooperative and unprofessional crew, bitching and moaning and solving tedious problems like the water supply and the flue. Back on earth, there is slow nagging family drama and diseases. Ugh!
Babadook, The
Widow is trying to get by with her needy son when she also releases a shadowy presence in her house by reading a strange childrens book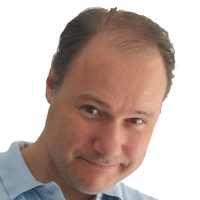 Wittenberg
02-02-2019

Succesful on multiple levels
Even more than the restrained and tasteful horror story, I was impressed by the suffocating and agonizing experience of watching her slide into insanity, due to sleep deprivation, desperation and social seclusion. It's sad, original, scary and intense. Bravo.
Bad Biology
Nymphomaniac with multiple clitori crosses path with a guy who's overgrown penis has a mind of it's own. Not porn. I think.
Wittenberg
22-08-2021

Weird filth that does what it wants and I commend them for it
This was sort of rebellious and liberating in a way, but perhaps that's just because I watched too many generic and formulaic Hollywood movies lately. Sure it is bad, trashy and bizarre, but somehow it doesn't care and I sort of enjoyed the audacity of it.
Bad Milo
When people agitate this man, a demon comes out of his ass and eats them. No Shit.
Wittenberg
03-01-2014

Naughty and pleasantly bizarre
but the constant rectal suffering could make you nauseous.
Bait
After a tsunami wave, a group of people get trapped in a flooded building with freaking sharks in the water
Wittenberg
15-11-2015

Amazingly ok
Amazingly, this movie takes its story rather serious, instead of trying to mock itself and attempting to get by with being an unpretentious B-movie. Even more amazingly, it indeed manages to be fairly entertaining and worthwhile. It's still a move a about sharks in the supermarket though!
Banquet, A
A mother tries to handle a daugther who, after a visit to the woods, no longer eats and feels she now has a higher purpose
Wittenberg
21-03-2022

A modest horror with it's own style, but a bit thin on substance
This is a nice, modest mystery with a dash of horror but nothing hysteric. The atmosphere is moody and the central theme of eating and food is lain out well. However, it is dangerously close to being rather uneventful, and can feel kind of improvised as it tries to reach the end.
Baskin
Turkish movie about a police squad ending up in a devilish mansion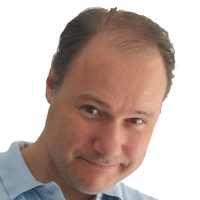 Wittenberg
02-04-2018

Original, effective and hellish
While the actors may not be very likable, at least their character are unique and distinct, and we are given the time to get to know them. The finale is truly hellish, the atmosphere is ominous and there's some interesting stuff going on in the time line as well.
Batman v Superman: Dawn of Justice
Batman hates Superman for the havoc he inflicted battling Zod, and Lex adds to the misery by creating another supevillain. And also...
Wittenberg
04-09-2016

Tiresome spectacle
A very well made, mostly good looking superhero epic that nevertheless failed to fully make an impression. It was exhaustively messy and cramped, incoherent and sort of depressing. I found Batman totally unlikable and his hatred towards Superman felt forced.
Battle Royal
A class of students are placed on an island, and the game is that only one survives
Wittenberg
12-05-2022

A bloodfest turned into snoozefest
I was curious because it was listed somewhere as a real shocker, but the gore is not that bad - less so than many splatter horrors around. Furthermore I don't think I will ever get used to Japanese overacting and drama. The scholars are boring, annoying and their contemplations uninteresting.
Beaver, The
Depressed man finds therapy by talking to himself using a beaver handpuppet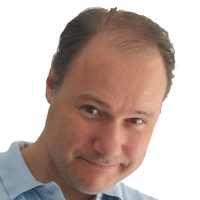 Wittenberg
25-02-2013

Can I say 'great' about this much depression?
Even the premise of this movie gets you depressed, but it was a fine piece of work - courtesy of the actors in this.
Beavis and Butt-Head Do the Universe
They get mistaken for drilling talents are sent into space, causing havoc across space and it's dimensions
Wittenberg
01-08-2022

If you needed more of it, then this delivers
I for one missed these guys, and this movie simply delivers a generous portion of everything you love and hate about them, wrapped in a story that's reasonably fresh without ever drifting away from the essence.
Beneath
Some kids go on a rowing boat but there's a big fish in the water
Wittenberg
03-04-2021

Crap without a savior
All I tuned in for was annoying teenagers being eaten. And while that certainly is the case, this movie still manages to disappoint. It fails to latch on to any redeeming factor of such movies, like fun, gore, tension, great fx or jump scares. Nothing. Infuriating and totally unbelievable.
Benedetta
Nun in Monastry developes sexual feelings for another nun. And stigmata, too.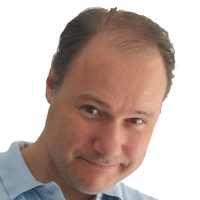 Wittenberg
25-12-2021

The mix works
Lesbians nuns would seem like a recipe for disaster, but I don't think it is. The mystery of her divinity and stigmata is interesting enough, the religious habits give it some weight, the supernatural elements give it some spice, and well - it can be sort of erotic. Interesting package deal.
Beyond Skyline
Group of people fighting a blue led alien invasion
Wittenberg
19-02-2021

Strange mixture
An unusual combination of reasonably high FX and production values, some unpretentious B movie actors and atmosphere don't even pretend to be anything else, and then a rather odd turn of events that takes the action to the jungle. Not a masterpiece by any means, but it entertains.
Beyond the Black Rainbow
I THINK it's about a woman in therapy in a secluded hypermodern (in the eighties at least) facility, trying to get out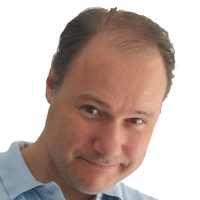 Wittenberg
13-06-2016

If you see it you might need therapy also
A weird ass trip of the first kind, in which you mostly have to figure out for yourself what to make of it as you are being sedated by the psychedelic colors and imagery. Its crawling pace is both a strength and weakness. Not for everyone, but I was quite hooked indeed.
BFG, The
Girl befriends a giant and helps him to get his live back on track
Wittenberg
19-08-2016

Lovingly made but not immersing
I hate to be negative about this lovingly-put-together and fine looking movie with plenty of good moments, but ultimately it failed to grab my full attention and made me sleepy-eyed because of a lack of tension and the long dialogues.
Big Hero 6
Talented young inventor must befriend (and upgrade) a clumpsy medical robot in order to save the world from his own invention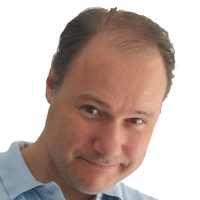 Wittenberg
26-12-2016

Excellent
A fantastic animation that is spot on with exiting action, great visuals, humor and it is not afraid to reach some deeper emotions as well.
Billy Lynn's Long Halftime Walk
Decorated Iraq soldier relives his experiences, and contemplates going back there, all during a honouring appearance in football game show
Wittenberg
14-05-2017

Lacks in too many areas to make it work
The alternating scenes of war and hollow mass entertainment could and should have generated interesting contrast, but I found it too unfocused in what it was trying to say, it lacked style, dialogue was lengthy and some themes, like the negotiations for the movie salary were uninteresting to me.
Bird Box
Woman tries to bring two kids to a save haven in a world overrun by a suicide pandamonium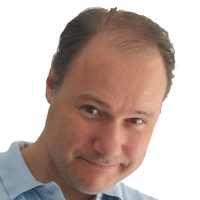 Wittenberg
02-01-2019

Original and exhilarating
My goodness: a highly original (not withstanding the similar 'The Happening'), strongly acted and nail-biting movie that is very well put together. Those are not easy to come by these days. It once again shows the strength of NOT showing or explaining everything and anything.
Birdman
A former action film hero wants to be recognised as serious actor in his own broadway play, meanwhile his world seems to be falling apart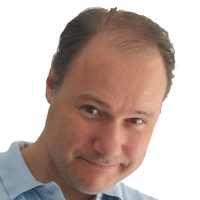 Wittenberg
19-06-2016

Quiet something
A unique movie displaying a wealth of class-A acting by the entire cast, together with amazing camerawork literally floating through the clever script, backup up a great musical score.
RockmeNow
02-02-2015

Surrealistic flight with the birdman
This movie balances on the ambiguous line between arthouse and mainstream films. Surrealistic and flatout weird at times, but also insightfull, captivating and refreshing. I enjoyed this movie, to my own surprise :)
Black Sea
Sacked submarine pilot gathers team to find golden treasure on the bottom of the Black Sea
Wittenberg
13-12-2015

Somewhat exciting but slightly shallow
With both paranoia and claustrophobia in the same story, it should have gone overdrive in nail-biting tension. But it feels a bit forced and sluggish, so we're left with a fair submarine movie with a couple of exciting scenes.
Black Swan
Ballet dancer pushed over the edge to portray the black Swan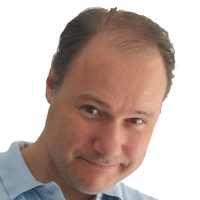 Wittenberg
28-12-2021

Slightly overated but still good
A dark movie that offers some acting fireworks and I loved how the insanity and hallucinations slowly creep in. However, I cannot back up the the high appraisal it received entirely; for that I would have needed it to go deeper, further and darker.
Blackhat
In order to combat cyber assaults on a powerplant and the stockmarket, the FBI calls in the help of an incarcerated superhacker
Wittenberg
02-08-2016

Nicely shot nonsense
It looks and sounds slick, but it is ruined by a lazy, romanticized and dumped-down Hollywood view of 'hacking' and a miscasted pretty boy as a hacker. Also, the hacker apparently was allowed to engage in FBI activities like shooting, fighting and pursuit. Preposterous.
Movies found: 835 | max movies per page: 100 | Showing: 1 - 100
Next