BoiledDown

.net




If everyone's a critic, then so are we!
Atomica
Woman engineer goes to a faulty device transforming nuclear radiation into energy. Something in there is not quite right.
Wittenberg
02-07-2017

Very cheap - in more than one way
Once she arrives, the only thing that awaits are very long, uninteresting conversations, sub par acting and an empty slow plot in which not much is going on. The poster artwork is completely misleading and does not represent actual footage from the movie. Boooh.
Attack on Titan
Humans built walls in defence of hungry giants. Until one wall is breeched....
Wittenberg
26-12-2015

Japanese kitch with chilling monsters
I may never get used to the silly Japanese overacting and kitsch expressions, but I have to say these pale giants with their lifeless stares are some of the more intense and terrifying monsters I have seen lately. Memorable and unique.
Automata
When the robots that are supposed to help us out start showing strange behaviour, an insurance agent starts to investigate.
Wittenberg
16-02-2015

Fine scfi, but lacking the right stuff to soar
A decent, fine looking flick that achieves much without over-relying on effects or spectacle. I thought it lacked some finesse, and felt like it reached for some deeper but didn't quite get a grasp. I was also very disappointment with the thing they needed the nuclear battery for.
Autopsy of Jane Doe, The
During an autopsy of a beautiful women, the cause of death becomes increasingly mysterious, as are the things that are happing to the coroners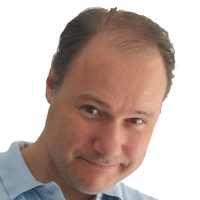 Wittenberg
17-05-2017

Creepy setting, creepy movie, excellent idea
Any morgue setting will instantly cater for a horror movie. But this original, focused and terrifying movie sure exploits it to great lengths. Love how the mystery unfolds and how the autopsy and dead people are straight up in your face!
Avengers, The
Team of superhero's must save earth from an evil god with evil plans
Wittenberg
26-09-2013

Too super
A good-looking fun ride which radiates positive energy. But gees, with so many superpowers combined, a truly exciting confrontation with evil is out of the equation. It's also too plain silly to be really exciting.
Avengers: Age of Ultron
The Avengers are being attacked by a malicious computer intelligence as well as evil twins
Wittenberg
25-10-2015

Dull and utterly soulless comic mayhem
Eye-candy it may be, but my god this is flat as a pancake. I cared for no one, as none of the characters was scared of anything as they chatted their way through tiresome and over the top nonsense battles.
Avengers: Infinity War
All superheros must work together to prevent Thanos from getting his hands on stones (actually, getting stones in his hand) that will give him fearsome power
Wittenberg
05-01-2019

What a mash
In the beginning I really digged the grandiose atmosphere, the wisecracks and the beautiful visual style of each and every scene. But then more and more hero's join the fight, it just goes on and on and everyone's fighting and suddenly I was exhausted, disinterested, dozing off and done with this.
Away
Mum goes to Mars. Away from her family.
Wittenberg
08-11-2020

Soggy family drama with occasional space things
Don't get tricked into thinking this is a scifi adventure. This is a soap opera, featuring an insanely uncooperative and unprofessional crew, bitching and moaning and solving tedious problems like the water supply and the flue. Back on earth, there is slow nagging family drama and diseases. Ugh!
Babadook, The
Widow is trying to get by with her needy son when she also releases a shadowy presence in her house by reading a strange childrens book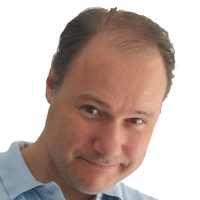 Wittenberg
02-02-2019

Succesful on multiple levels
Even more than the restrained and tasteful horror story, I was impressed by the suffocating and agonizing experience of watching her slide into insanity, due to sleep deprivation, desperation and social seclusion. It's sad, original, scary and intense. Bravo.
Bad Biology
Nymphomaniac with multiple clitori crosses path with a guy who's overgrown penis has a mind of it's own. Not porn. I think.
Wittenberg
22-08-2021

Weird filth that does what it wants and I commend them for it
This was sort of rebellious and liberating in a way, but perhaps that's just because I watched too many generic and formulaic Hollywood movies lately. Sure it is bad, trashy and bizarre, but somehow it doesn't care and I sort of enjoyed the audacity of it.
Movies found: 793 | max movies per page: 10 | Showing: 71 - 80
Previous
Next