BoiledDown

.net




If everyone's a critic, then so are we!
Camp X-Ray
Newbie MP soldier get stationed at Guantanamo, where she bonds with one of the detainees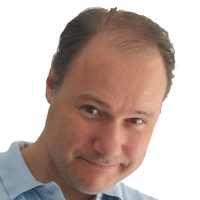 Wittenberg
05-03-2016

Honest little gem
A sober yet rewarding experience, with an awesome looking and playing Stewart and very good music backing it up. I sort of missed a beat in the transition of Lector turning into a genuine nice guy, but that's ok.
Campaign, The
Cocky congressman suddenly faces competition from an unlikely candidate in the elections
Wittenberg
30-03-2014

Nice, but could have used a smarter story
Funny and witty spoof of contemporary politics, that's probably not far from the truth either. Slightly let down by a simplistic and predictable story.
Candyman
Artist gets fascinated by the urban legend of the lethal Candyman, who can be summoned in front of a mirror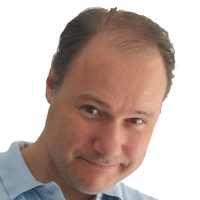 Wittenberg
02-01-2022

A classy horror
A higher tier horror, which proves painfully clear how many others are just brainless scarejump pulp. This is more more interesting, well done and well told throughout. I do feel though that some scenes could and should have been more hair-raising.
Capsule
Astronaut depens heavily on radiohelp from earth to get his faulty capsule to return home
Wittenberg
06-11-2016

A lot more was required to make it this bold idea work
A bold mov(i)e which almost exclusively shows the astronaut strapped in his seat. But the amateuristic, jumpy astronaut, the repetitious dialogues and unconvincing procedures are way insufficient to make it work. There's a twist at the end, but if you made it that far you'll probably no longer care.
Captain America: Civil War
All superhero's turn on each other for some reason
Wittenberg
11-11-2016

More boring and emotionless over the top stuff
In endless talking scenes, which made my son decide to watch something else, all sorts of story-lines from other movies are desperately and uninterestingly brought together. The battles are frantic but boring because noone ever gets hurt. And I still don't care about anyone.
Captain America: The Winter Soldier
Hydra has infiltrated the safety of SHIELD, and there's a new enemy as well
Wittenberg
23-08-2014

A really mixed bag
It's more mature, confident and less hysteric than most superhero movies, due to restrained superpowers and lots of attention to the story. But, all characters are flat and unlikable, and the brawls are a bit tedious. This quality popcorn amusement feels like it could have been more than that.
Captain Harlock: Space Pirate
In a spacewar for access to earth, a man inflatres a space pirate's ship to bring him down. Gradually, he starts to doubt where the real evil lies
Wittenberg
13-05-2016

Just enjoy the pretty graphics
Some stunning and quite unique 3d designs can't make up for the usual overacted, over dramatic way everyone behaves. And a pirate ship that is literally indestructible isn't really helping to make the otherwise vivid combat scenes exciting.
Captain Marvel
A woman with superpowers and generic green aliens and avengers and tessaracts and whfff
Wittenberg
27-09-2020

I felt nothing
A cheerful, colorful, slick looking action superhero movie that went straight through me.
Captain Philips
An American cargo ship gets hijacked by Somali pirates (Arrr matey!)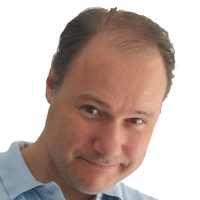 Wittenberg
09-03-2014

Nailbiting, sweaty and genuine experience
Maybe it is a tad too long, but for sure this is a compelling, griping and intense experience.
RockmeNow
01-02-2014

Boats, pirates and a psychological battle between two captains
Highly recommended movie, at first glance simply about the hijacking of a cargo ship. But it also conveys a deeper message by implying the complex situation in many African countries, where the difference between right and wrong is not always that clear. Authentic acting by Tom Hanks.
Captain Underpants
When the evil head of school wants to seperate two best friends, they hypnotise him so he becomes their comic fantasy Captain Underpants
Wittenberg
09-08-2019

Ok, but a bit timid
Funny and sympathetic, but with a title like that I expected a little more rebellion, wit and anarchy (even if the climax involves a giant toilet).
Movies found: 835 | max movies per page: 10 | Showing: 121 - 130
Previous
Next