BoiledDown

.net




If everyone's a critic, then so are we!
Blade Runner 2049
A more advanced android hunts down the older models, finding out things he wasn't supposed to along the way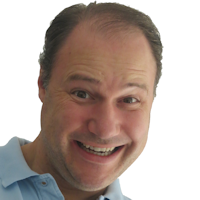 Wittenberg
26-11-2017

Ladies and gentlemen: a sequel that's better than the original
It's got the same visual style but vastly more beautiful and elaborate. It's got the same synth-music but it is thicker and more intense. It's still a slow mover but more engrossing while doing so. It's got similar story elements but it's deeper. So like, it's better!
Blade Runner: Final Cut
Blade Runner is an agent hunting down hard to spot rogue androids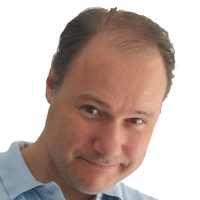 Wittenberg
15-11-2017

A classic that is a little too slow for it's own good
A moody and stylish scifi movie that defined the standard for shaping futuristic dark cities and matched it with a great soundtrack. I like how it takes time for everything, including people simply going from A to B, but near the end the slow pacing isn't quite rewarded by the underwhelming climax.
Blair Witch (2016)
Armed with 7 million camera's, a brother sets of to find his sister who disappeard in the cursed woods
Wittenberg
09-07-2017

The formula is still scary, but you start to look through it
This felt scary but over-familiar, and the realism achieved by the found footage started to feel very unrealistic instead. I mean who the hell carries this many cameras and shoots this much at these insane moment? Kudos though, for some of the actors enacting deep deep fear in the finale.
Bloodshot
Soldier and his wife are killed, but he is revived with superpowers so he gets to take revenge
Wittenberg
03-01-2021

Lacks characters to make it work
With a few layers and twists on offer, the story is more interesting than I feared it would be, and I counted two pretty decent action scenes. But the one dimensional characters, of whom none is really likable, and the borderline B_movie vibe, make it hard to care about any of it.
Blue is the Warmest Color (La Vie d'Adèle)
Girl becomes lesbian
Wittenberg
21-02-2016

Beautiful but too long and too slow
You have to admire how the gorgeous lead actrices carry this story with beautifully authentic acting. But everything takes so freaking long in this movie, everything is so spread out that in the end even the intimate love scenes started to bore me.
Blue Jasmine
Woman becomes emotionally unstable after her wealthy, cheating and fraudulent husband goes to prison, but tries to get on with her life anyway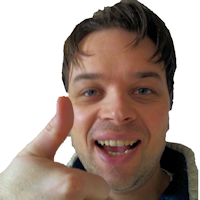 RockmeNow
17-03-2014

Typical Woody Allen movie?
I heard rumours that some Woody Allen movies are actually not that bad. This certainly is a movie aimed at character building and slow story telling, but nevertheless kept me interested till the last scene. Eventually, I even felt sorry for the main character, played by Cate Blanchett.
Bokeh
Two lovers on a vaction in Iceland one day wake up to find they're all alone
Wittenberg
09-12-2017

Sympathetic and pretty, but runs out of fuel
Starts of fine with beautiful shots of Iceland, moody music, sympathetic actors and by keeping everything small and intimate. But gradually, the 'pretty scenes with music' start to feel like pointless fillers, and I think it tried to say something religious but I am not sure what.
Book of Boba Fett, The
Boba is now a mayor
Wittenberg
10-09-2022

As if the plot wasn't bad enough
I just don't get it. You take the iconic Boba and turn him into a mayor, running the town as a good guy? Who asked for this? The series are also painfully slow, have awful action scenes, feel like an unfunny children show and made us glad it was over. Fail.
boxtrolls, The
Bunch of trolls living in boxes and causing mayhem, are hunted and captured by an evil man. A boy who grew up among the trolls tries to save them...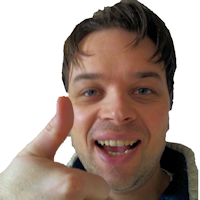 RockmeNow
20-01-2015

Slightly sinister animation movie
A nicely animated movie with some anticipated twists in the plot every now and then. Somehow I wasn't completely pulled in by the story, but an enjoyable watch anyway.
Boyhood
Movie portraying the ups and downs in the life of Mason and his family between his 5th and 18th year
RockmeNow
20-01-2015

There are many good reasons why this movie is nominated for the Oscars
I was suprised by the excellent casting and makeup artists that convincingly managed to make the characters look older during the movie, until I realised (read somewhere) that it was filmed with the same cast over a 12 year period. Great acting and empathetic presentation of the targeted zeitgeist.
Movies found: 835 | max movies per page: 10 | Showing: 101 - 110
Previous
Next