BoiledDown

.net




If everyone's a critic, then so are we!
Cidade Invisível
After the mysterious death of his wife, a Brazilian environmental police officer (with gun?) discovers the truth about local folkore creatures
Wittenberg
30-01-2023

A bit plain
The Brazilian folklore entities are quite refreshing, and it's all brought rather plainly without much much blustering, which gives it a genuine, unpretentious atmosphere. However, it also makes the experience as a whole plain as well. I thought it missed some intensity and excitement.
Pearl
A farm girl wants to make it big in dancing. By any means necessary.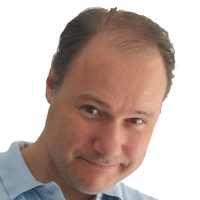 Wittenberg
29-01-2023

Good combi of drama and horror
An atmospheric flick that is in no rush to reach the horror, but instead gives ample space to lead actress Mia, who caries this movie wonderfully from the beginning until the end.
Guillermo del Toro's Cabinet of Curiosities
A bunch of horror stories
Wittenberg
29-01-2023

Fun dark tales for adults
While some of these stories can get quite gruesome - there's a lot of full frontal decaying corpses - the overall atmosphere is more akin towards mystery and dark fairy tales for adults, in terms of style and music. Two I found rather weak, but rest of them quite enjoyable.
Nova
On a spaceship to mars, an android is struggling with acceptance by the human captain, other androids and her own developing emotions
Wittenberg
29-01-2023

Looks and feels like a school project
Rather than pointing out the numerous problems in this (homemade?) movie, a more important question would be if the fundamental philosophical issues raised somehow make the them irrelevant, merely an accessory tool for conveying a thought provoking message? No.
Possum
A man tries to get rid of a horrendous puppet
Wittenberg
28-01-2023

A respectable but not entirely succesful oddity
An oddball, slightly experimental film that is pretty close to being fascinatingly disturbing. However, for that it needed more truly intense moments, perhaps some more depth in the story, and perhaps most importantly: a bit more speed, as it sometimes almost comes to a standstill.
jung_e
A team tries to create the ultimate warrior by recycling a brain into new cyborg bodies, but can't figure out why she keeps underperforming
Wittenberg
27-01-2023

Nothing much to make it work
A bit of a Korean take on Ghost in the Shell, this should interesting. But is is not. The action is utterly unconvincing, and I hated some of the characters who either over-acted or were just Cringey and one-dimensional. The story attempts some quasi deep theme's but it all falls flat immediately.
Blonde
The (miserable) live of Marilyn Monroe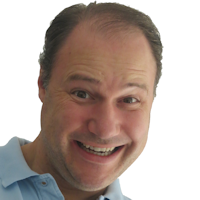 Wittenberg
27-01-2023

Beautiful bad trip
I was not particularly interest in her backstory, and expected a long biography with loud fifties music to claim authenticity. Instead, this turned out a highly artistic, dreamy and beautiful bad trip that I found very gripping and mesmerizing. Suitable for non-fans.
The Menu
Couple goes to an exclusive dining experience on an island, but the evening and courses get more distrurbing as the evening unfolds
Wittenberg
15-01-2023

Tasty shocker, but not all ingredients match
Likable because it is original and pleasantly bizarre, but I found the events to unlikely to really be shocking, and the mix of humor and horror isn't for me. Like sweet and salt.
Katla
In a small Icelandic town situated next to an active volcano, people that already exist or existed rise from the ashes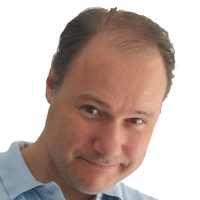 Wittenberg
15-01-2023

Moody en interesting mystery
It can be a tad sluggish, and I sometimes became frustrated with the incomplete and vague way people talked. Mostly though, the story is intriguing, and the easy going pace combined the Icelandic setting created a lovely, mysterious glow.
Causeway
Female Afghanistan veteran with bad head trauma is trying to pick up live and make a new friend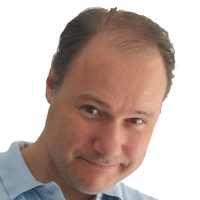 Wittenberg
08-01-2023

Impressively acted drama
A small, uncomplicated story that works because of slew of actors at the top of their game and an intimate, delicate atmosphere. It never becomes over-dramatic and it dares to be quite and just let the silence, expressions and stares speak for themselves.
Strange World
Son of an explorer discovers a magical energyplant that changes the word, but when crops die they venture into a strange world to save it
Wittenberg
03-01-2023

Bubbly but not engaging
It's hard to not like the vivid, colorful and imaginative world on display, and I quite liked the big reveal as well. But in the end I didn't really feel involved. Perhaps I am growing tired of the generic looks of Disney characters, and did not particularly like any of them either.
Moloch
A woman is living amidst the Dutch bog land, where mummified bodies seem related to a curse she carries with her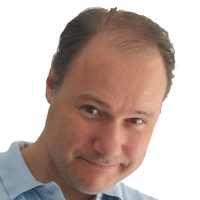 Wittenberg
03-01-2023

Good, suffering somewhat from a clear story
I had a hard time describing and remembering the story, which illustrates it's main problem: there's a lack of focus or a clear narrative, and several ideas, like Moloch himself, feel thrown in. Still, there is an awesome setting, it has pleasant, natural characters and plenty of worthwhile moments.
The Eyes of my Mother
When her mother is killed during a home invasion, the daughter grows up isolated to develop increasingly strange and sadastic ways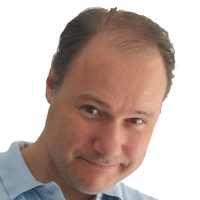 Wittenberg
02-01-2023

Not for everyone perhaps, a delicacy
It has a unique atmosphere that is dark, sad and macabre, even of the blood won't show red in the black and white execution.
Excision
A not so pretty, black sheep daughter struggles with her family, sex and her passion for surgery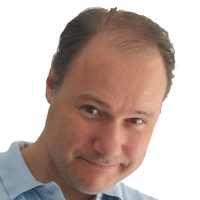 Wittenberg
01-01-2023

Whack horror
While there is some pretty gruesome imaginary, the predominant atmosphere is a quirky, pleasantly absurd movie that somehow evokes a smile amidst all the bloodshed.
Avatar: The Way of Water
When the evil skypeople return to Pandora, JakeSully and his family seek shelter amongst the water tribe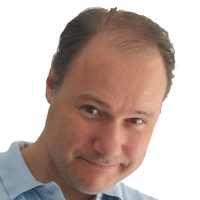 Wittenberg
30-12-2022

Too much of a good thing is still a good thing?
My predominant emotion was that it was too much. Too many magical animals, too much action, too much family values, too much Pandora, too much awe. Make no mistake though; This is still a huge achievement and a unrivaled spectacle that is a feast for the eyes and ears.
Audition
A man is looking to remarry a mysterious girl he notices in an audtion for a movie, but she leads him to great peril - to put it mildly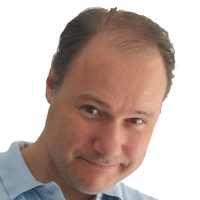 Wittenberg
29-12-2022

Remarkable
About 90% of the movie is romantic drama leading up to the infamous 10% of painful torture. If you didn't know about this finale, I suspect some might wonder where this movie is going and what it is about. But as it is, the combination makes for an intriguing and remarkable movie.
I Saw the Devil
After his sister is murdered by a brutal serial killer, a cop hunts him down, nearly kills him then releases him to repeat the pattern
Wittenberg
29-12-2022

Hefty serial killer without much engagement
The serial killers methods are hefty and relentless, so you never feel sorry for the his painful fate. It's a good flick if you like serial killers and gore, but I didn't really feel involved mainly because the cop is such a sterile and robotic character.
1899
A ship with migrants find another ship that went missing, and it all gets stranger and stranger from there
Wittenberg
28-12-2022

A potential gem plagued by avoidable problems
This almost is a successful, super mysterious puzzler with an intense atmosphere, but I found it was let down too much by one-trick pony characters that become parodies of themselves, infuriatingly ineffective communication and strange decisions and logic throughout. The events even felt improvised.
Smile
Psychiatrist investigates a chain of people who kill themselves after have seen a smile from strangers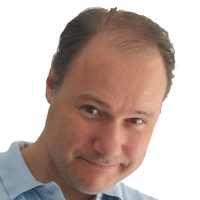 Wittenberg
28-12-2022

Quality horror to make you smile
While the concept is quite familiar, I quite enjoyed this. On a few occasions it resorts to banal jump scares, but mostly it proves that it stands above these, with quality horror containing plenty of moments to send shivers down your spine.
Orphan: First Kill
The woman who looks like a child infiltrates the first home to go for the kill
Wittenberg
28-12-2022

Pointless and boring prequel
Many people were impressed bu apparent plot twist, but I was very bored with this empty shell, and found the acting was quite problematic. Adults acting like children is always so over the top, like they act like a caricature of a generic child. Weird and cringy.
Deus
A spaceship travels to a mysterious sphere to investigate
Wittenberg
27-12-2022

Terrible scifi with insufficient but still present elements of quality
Apart from the outside space graphics, nothing else convinces in any way. Not the actors, not the ship interior, not the dialogues, not the music, not the directing, not the ship's plumbing. The story and twist are sort of interesting, but are unfortunately buried beneath the problems.
Avatar
Humans try to plunder the planet Pandora for it's valuable minerals, but the native inhabitants will protect theplanet and their way of live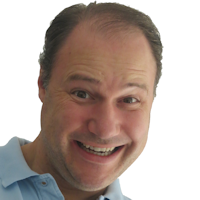 Wittenberg
27-12-2022

An epic mix
Like me, Cameron has a passion for nature, magical creatures, peace and harmony, but also likes hardcore scifi ships, mechs and guns fighting a macho testosterone war. Somehow it works together, in a beautiful, lively and stunning epic that also manages to connect emotionally.
Resurrection
A woman has an anxiety attack when a man from her past shows up in her live. What happened here?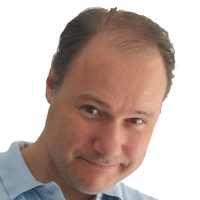 Wittenberg
23-12-2022

Great actors, story and weirdness.
Rebecca Hall once again carries this neat little mystery/horror puzzler with strides. It's all done very tastefully, acted beautifully, and some tasty absurdity is gives you something to ponder on.
The Wonder
In the begining of the 19th century, a nurse is tasked with observing a girl who appearantly is able to live without eating
Wittenberg
23-12-2022

A sober and intriguing tale
This movie can be very good looking - some of the indoor shots look like paintings - which help to set the mysterious mood. The story is intriguing enough. Part of me likes the fact that they kept it simple, fitting with the lives portrayed, another part wishes it had an extra layer or twist.
A Serbian Film
Porn actor accepts one more gig because he needs the money, but it leads to a dark underworld of depravity and puts him in great danger too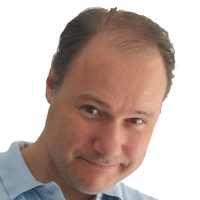 Wittenberg
19-12-2022

A diabolical mix of horror and porn
Yes, this was worthy of a top-10 position in every list of unbearable movies - although my lost and desensitized mind handled it better than I thought. But is it good? Ultimately, I think it works, perhaps because I kept some sympathy for the main character, and none of the depravity is embellished.
Barbarian
When a girl arrives at her BnB, it is allready occupied. But that is just a prelude to the horror the house contains.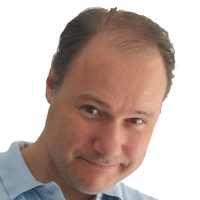 Wittenberg
18-12-2022

A tasty, fresh and creepy horror
A horror with a steady focus, that expertly cashes in on our native fear of dark hallways and is proud do things slightly different. I also like how they keep it fresh with introducing new characters and perspectives a couple of times throughout the movie.
Andor
Basically the backstory of one of Starwars' rebel hero's
Wittenberg
11-12-2022

Slower and more wordy than Bold of of the Beautifull
Yes, I liked the ground based, real person, non-jedi approach too. A shoutout to the wonderful future retro design. Other than that, I am lost why this is praised so highly. I found it agonizingly boring, empty and slow, like the god awful and pointless prison episodes and discussions about banking.
Warriors of the Future
Furure earth is polluted AND invaded by an alien plant, but high tech warriors attempt to use the plant to their advantage.
Wittenberg
10-12-2022

Cool action without a soul
Sure, there is some smart looking, pretty bad-ass exo-suit/robot/hi-tech warfare in here. But the movie is another truly awful Chinese attempt to copy dumb blockbuster vibes, boring characters, unclear action and yawn inducing cliche crap. Shit man, spend that money and CGI skills more wisely.
Troll
A paleontologist (?) works with the government to prevent an accidentally awoken troll to thrash Oslo.
Wittenberg
06-12-2022

Only the monster is unique
Trolls are nice monsters for a change, and I somehow expected this to have a Nordic class of restraint, mysticism and folklore. Instead, they went with a full-on Hollywood blockbuster monster-movie vibe, with all the tired cliches and annoyances that come with it. Like you've already seen it.
Hellraiser 2022
A puzzlebox summons hellish bringers of torture and death
Wittenberg
20-11-2022

Yawning at cenobites
Despite the powerful images and lore it could built upon, this turned out incredibly bland, uninspired and boring. There is no tension curve, no interesting story, no likable characters and it's not scary at all. The quasi deep mumbling of the cenobites made me go 'whatever' and then fall asleep.
Speak No Evil
Danish couple visits Dutch friends they met on vacation. The weekend slowly becomes agonizing, then turns into something much worse.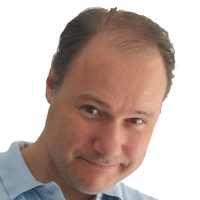 Wittenberg
20-11-2022

A tough watch, but the quality makes it a worthwile one
The feeling of ever growing discomfort really gets to you, and works well because of the natural acting and settings. It ends sad and depraved, but somehow feels like the right conclusion of the dread that had been accumulating.
Fall
Two girlfriends climb a huge radio tower to overcome trauma, but something goes wrong when they are way up there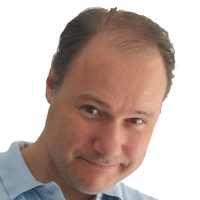 Wittenberg
13-11-2022

I forgot what movies can do to you
"These first 10 minutes were more exciting that the entire Starwars series we are watching," my wife remarked. And she was right. It may not be perfect or very realistic, but I can't remember a recent movie I shouted advice at, and which caused so much anxiety and sweaty hands.
Terrifier 2
Girl faces a a clown that slaughters people in the most brutal ways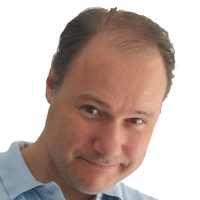 Wittenberg
13-11-2022

A bold slaughterfest with eighties vibe
There's plenty of shock value, with executions that are bloody and painful the watch. They also managed to set up an eighties vibe by the colors used, and perhaps even the acting style. But I also felt is was a bit long and pointless.
Don't Worry Darling
A woman is living a perfect live in an isolated town, but she slowly discoveres something is off. Set in the 50's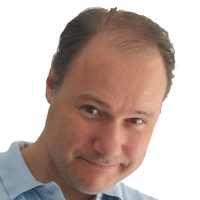 Wittenberg
11-11-2022

An entertaining, mysterious puzzler with a dash of sciencefiction.
I love these "somethings-not-quite-right" movies, and this one certainly delivers. The energetic actors, color palette and lively fifties vibe add to the mix.
The House that Jack Built
A serial killer collecting the bodies in a freezer, and also trying to build a house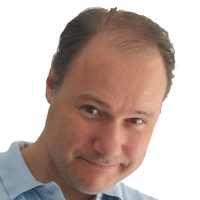 Wittenberg
11-11-2022

A shocker with depth
Jack's methods are not slick, but somewhat insecure and clumsy, which only adds to a the morbid sensation of watching going about his work and dragging around corpses. His constant dialogues with his conscience (?) and the peculiar use of stock footage elevates this movie from just being a shocker.
Contracted
After a onenightstand, a woman's body starts decaying rapidly
Wittenberg
06-11-2022

A decent little shocker
Overall, the woman's decay is shocking enough and wasn't overdone. Her struggle with it, and the oddly apathetic reaction of the people around her, adds to feeling of isolation and helplessness. The story is a little straightforward though, hardly going anywhere.
The Lost City
Author of classic adventure romans novels suddenly get involved in a real, treasure-finding adventure - with her cocktaildress still on
Wittenberg
06-11-2022

Good fun, but not great
The combination of slapstick humor and classic Indy mystery and adventures still works for me. But the movie seems self aware of it's simple goals, making it a bit lazy. The jokes are a bit insecure and over the top, the adventure a bit anti climactic, the romance not really tangible.
Im Westen Nichts Neues
Follows a few young German boys into the first worldwar trench hell against France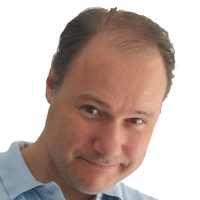 Wittenberg
02-11-2022

An impressive and heavy warflick that ought to have hit harder
A film that impressive in many ways: The raw depiction of war, the insanity of trench wars in particular and the cinematography. But somehow it didn't fully manage to transfer the deep sense of fear or dread like some other war movie have. Perhaps I didn't really bond with the characters.
Monstrous
Woman and her son want to leave the past behind in a new house near a pond... but something lurks
Wittenberg
30-10-2022

Great reveal and vibe, but somehow didn't quite nail it
The reveal at the end, and some pondering on my part, made me realize this is actually a pretty clever movie. But the bubbly 50's colors and cartoonish acting of the mother, while creating a unique atmosphere, sort of diminished the scares - which were already a bit cliched.
Wolf Hound
Vaguely about germans capturing WWII alied aircraft to attack undetected, but mostly it's just a war action movie
Wittenberg
26-10-2022

Made by an adept aerial cinematographer and a clown
This features some neat, razor sharp footage of authentic aircraft and even some impressive parachute scenes. But once everyone is back on the ground, it reveals it's true form: a ridiculous, old fashioned action movie with silly overacted characters, terrible lines and explosions everywhere.
The Girl Next Door
The (sadly true) story of a girl under custody of an evil aunt, who tortures her to death in a basement, with many of the local kids joining in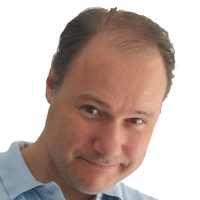 Wittenberg
26-10-2022

A painful story that needs to be told
This harrowing story is hard to watch, is made well and made me read into the backstory for sure. It feels inappropriate to even criticize it, but somehow it looses a few points because it really felt and experienced like a movie adaptation, creating some distance/shielding from the true horror.
Echoes
A woman goes back to her hometown when her identical twin sister is missing, and then a lot of twin things happen
Wittenberg
23-10-2022

A good idea implemented rather plainly
To have a crime and mystery revolve around twin sisters, making you guessing who is who and who did what, is not a bad idea. But it is done rather unimaginatively, making me indifferent instead of intrigued, and is based on rather soapy themes like family feuds, relationships and horses.
Shin Godzilla
A bureaucratic Japanase governance is trying to stop a monster from walking over it's cities and reaching Tokyo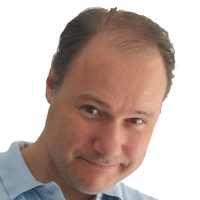 Wittenberg
16-10-2022

A reboot done well, good stuff for the fans
Clearly made with much love and respect for the original, with no Americanism in sight. Effects strike a balance between the original feel of the movies and modern techniques, without drowning in CGI coldness. The bureaucratic struggle to get anything done in time was a nice framework.
Cyberpunk: Edgerunners
After his mother dies, a boy has nothing left to loose, installs a bionic component and joins some some cyberpunks to get even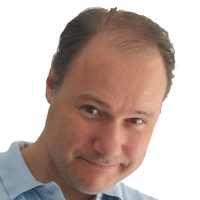 Wittenberg
16-10-2022

Restored my faith in anime
Just when I thought anime was just not for me, along comes this gorgeously drawn, well acted, cool, brutal and absolutely kick ass anime. It's use of music is also quite fresh.
Yakamoz S-245
A group of marine scientists escapes global extinction due to a solarburst, and have to work together with the crew of a military sub to find a new home
Wittenberg
15-10-2022

Loaded with problems, but there's something in there
This series was packed with a lot of problems: one dimensional characters, stalling forever, bizarre behavior and dialogues, and weird decisions throughout - to name but a few. But somehow, the fab color pallet, the music, some scenes and the interesting premise manage to keep it afloat.
Kairo (Pulse)
Ghosts appear, related to loneliness and the early internet - in ways I did not understand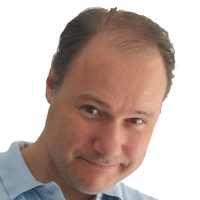 Wittenberg
04-10-2022

Great mystery with some impressive ghost discomfort
The creepy ghosts and their interaction with of darkness and shadows is impressive, perhaps a masterclass in fear and discomfort in film. I didn't mind the unexplained, open ended nature of the story either, but the characters doing seemingly random 'stuff' was a bit off-putting.
Hatching
A girl, under constant pressure of her pushy mother, finds an abonded crow egg and decides to brood it herself. Something odd comes out.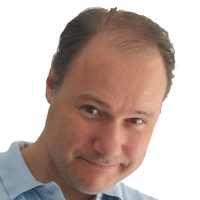 Wittenberg
25-09-2022

Absurd and dark fairytale
Not withstanding some pretty dark themes and scenery, it felt more than a modern, sinister fairy-tale than a true horror - which is quite fine! I think it could have been more intense here and there, acting was a occasionally a bit stiff, but overall a fine and pleasantly absurd tale.
Valhalla Rising
A mysterious, mute and invincible viking warrior is reluctantly asked to join other vikings in search of the promised land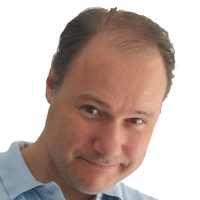 Wittenberg
25-09-2022

Somber viking tale
This somber, raw and quiet movie, only occasionally augmented by bearded vikings mumbling a few words, is quite a slow burner but is intense nonetheless. It worked for about 3 quarters in, after which I started longing for some action or plot development. Still, a nice change of pace.
The Lodge
Two children wind up alone in an isolated lodge with the mysterious, former-cultmember new girlfriend of their father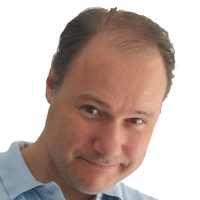 Wittenberg
16-09-2022

A very decent if not somewhat inplausible mystery/horror
When I thought about this movie afterwards, I started feeling the story was rather far fetched in places, but this didn't bother when I watched it. Instead, I rather enjoyed the ominous mood, the tasteful reli-creepiness and the cold scenery.
The Innocents
Girl and autistic sister find new friends when they move to a new appartment, with whom they develop by paranormal abilities and games, but not all in a good way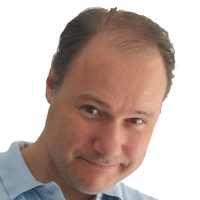 Wittenberg
11-09-2022

Intriguing childrens' horror
The semi-relaxed atmosphere, mysterious but never sensationalist, together with telling the story mostly form the perspective of the children, makes this a a slow but unique and satisfying watch. I was bit puzzled what drove the evil one, though.
Movies found: 863 | max movies per page: 50 | Showing: 1 - 50
Next